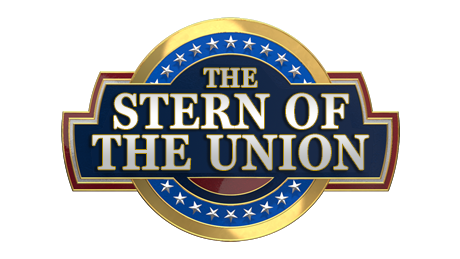 Back to All News
10/05/17
STERN OF THE UNION ADDRESS – OCTOBER 2017
Welcome to the inaugural Stern of the Union Address!  This will be a monthly update on the status of all things Stern Pinball, touching on many different topics.  Without further ado my fellow pinheads:
Status of Code:
We are continuously working to update and improve software for our machines.  There are always code updates and bug fixes in various stages of development; as usual we will release them as soon as possible.  Here's a sneak peek at two games that will have updates coming very soon, as well as status on a few other titles:
Star Wars with its newest asteroid video mode and intense lightsaber duel!
Batman '66 with the new major villain cliffhangers!
Ghostbusters – As soon as Star Wars is complete, we will be focusing on a final update for Ghostbusters.
Aerosmith – Aerosmith will also be getting a little more polish.
KISS – We will be revisiting KISS code very soon to create a final update.
Stern Army Updates:
The Stern Army continues to grow and expand, spreading the word of pinball across the nation.  We are more than proud to announce the promotion of the following from Private to Private First Class!
Private First Class Steven Schulz from Indiana – location at Tyler's Tender in Schererville, IN
Private First Class Greg Poverelli from New York – location at Sunshine Laundromat and Pinball in Brooklyn, NY
Private First Class Joshua Bartlett from Washington – location at The Triple Knock in Tacoma, WA
Private First Class Kevin Shanus from North Carolina – location at the Abari Game Bar in Charlotte, NC
Private First Class John Geiger from Ohio – location at the Arcade Super Awesome in Columbus, OH
For more information or to become a part of the Stern Army brigade, please reach out to SternArmy@sternpinball.com
Stern in the news:
Andrew W.K. was recently featured here at the Stern factory and who better than him to tell us how to throw a pinball party! https://www.avclub.com/how-to-throw-a-pinball-party-according-to-andrew-w-k-1818621530
Not to mention Dead Flip's own Jack Danger giving us a few tips to elevate your pinball game: https://www.avclub.com/jack-danger-gives-us-some-tips-to-elevate-our-pinball-g-1818615452
And a trip around the factory with our Senior Director of Licensing and New Business Development, Jody Dankberg: https://www.avclub.com/stern-pinball-teaches-us-how-to-make-a-pinball-machine-1819046902
Heads-Up Pinball Championship:
Stern Pinball is teaming up with the IFPA to the run the inaugural Heads-Up Pinball Championship out in Las Vegas, where the winner will be receiving a new Aerosmith Pro Pinball Machine!  This will all take place at the 2017 Big Buck World Championship at the Hard Rock Las Vegas, October 27-28th.  For more information and to learn how to register for this one of a kind event, read the full press release here: https://sternpinball.com/community/stern-pinball-ifpa-to-host-heads-up-pinball-championship
Stern Pinball Arcade
Who ya gonna call?  Stern Pinball!  We proudly announced the availability of Ghostbusters for Xbox One on the Stern Pinball Arcade, and it is now available for the PlayStation 4 platform.  The iOS, Android, and Gear VR versions will be available this holiday season.  Keep your eyes out for availability on both Oculus Rift and Nintendo Switch.  For more information please visit:
Xbox One – https://www.microsoft.com/en-us/store/p/stern-pinball-arcade/c36x13qtj3v5
PlayStation 4 – https://store.playstation.com/#!/en-us/games/stern-pinball-arcade/cid=UP2058-CUSA06839_00-HDDBOOTPBS000001
Stern-O-Rama!!
If you are attending the 33rd annual Chicago Pinball Expo at the Westin Hotel in Wheeling, IL, don't miss out on our party! (sorry, no Andrew W.K. at this one).  Hosted by Dead Flip's Jack Danger and sponsored by Logan Arcade and Two Brothers Brewing Company, this party will also include autograph sessions with Dirty Donny Gillies, Zombie Yeti Studios and more!  Also don't miss out on the IFPA Heads-Up Tournament on Star Wars.  The event will be taking place from 8:30pm-11:30pm on Friday the 13th.
Best of luck Bharti Patel!
Last, but certainly not least, we wanted to wish our very own Bharti Patel the best of luck in her retirement.  Her last day was October 2, 2017 and everyone at Stern wanted to show our appreciation for the amazing 21 years she's contributed to our company as the Final Quality Assurance manager.  Her hard work, commitment, and dedication are worthy of admiration and she will be greatly missed!