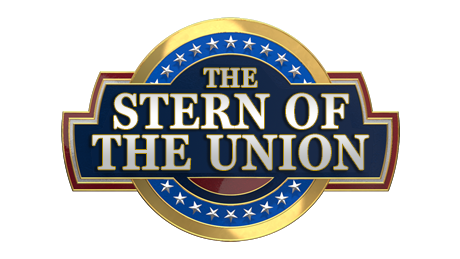 Back to All News
11/07/17
STERN OF THE UNION ADDRESS – NOVEMBER 2017
People have inquired on the timing of when the Stern of the Union Address will be sent out and it will always be on the first Tuesday of every month (holiday and vacation pending!).  Without further ado my fellow pinheads:
Guardians of the Galaxy:
In case you haven't already heard or seen the news, we have just announced our newest game based on the popular movie franchise, Guardians of the Galaxy! https://www.avclub.com/exclusive-the-new-guardians-of-the-galaxy-pinball-mach-1820005613
https://news.marvel.com/games/79865/stern-pinball-announces-guardians-galaxy-machines/
The music package will include pop songs and if you happen to be attending the IAAPA show in Orlando (starts November 14th), we will be at booth #2013 where you can come check out the game in person.  Otherwise, set a reminder on your personal calendars as we will be having the official Dead Flip gameplay stream with Jack Danger on Monday, November 20th at 6pm CST!
Stern Army Updates:
The Stern Army continues to grow and expand, spreading the word of pinball across the nation – https://www.youtube.com/watch?v=E3pxlB_fyUU.  We are proud to announce some of our newest members to the team!
Private Neil Shelton out of Colorado
Private Brian Dye out of West Virginia
Private Josh Noble out of Missouri
Private Bryan Broyles out of Georgia
Private Alex Harmon out of Michigan
Private Bud Sommerville out of Indiana
Private Brian Bannon out of Missouri
Private Marcus Trevino out of Texas
Private Ted Broske out of Minnesota
For more information or to become a part of the Stern Army, please reach out to SternArmy@sternpinball.com
Status of Code:
We are continuously working to update and improve software for our machines.  There are always code updates and bug fixes in various stages of development; as usual we will release them as soon as possible.  Here are some of the latest updates and status of things in the works:
Star Wars – The team has outlined a path to 1.0 final code with the hopes of release early December.  In addition to bug fixes, score balancing and additional speech, here's a sneak peek at some of the content we have planned:

Escape from Hoth, Escape from Tatooine, Battle above Endor will get polish and rule enhancements with some cool added effects
Depending on which character you select, the heroes will receive additional perks with Leia's bonus increasing all scoring in the 4thmissions, Han's bonus increasing the timer to last longer during the Escape from Boba Fett mode and Luke's bonus adding a higher scoring opportunity in the Light Saber Duel mode.

Batman '66 – The dedicated programming team also has outlined a plan for code updates with releases scheduled around Thanksgiving and an additional update around the New Year.  Be on the lookout for a teaser pic soon showing some things in the works involving the minor villain mode implementation; some very unique and innovative rules!
Ghostbusters – With Star Wars coming to completion soon, we will be focusing on a final update for Ghostbusters.
Aerosmith – Aerosmith will be getting a little more polish.
KISS – KISS code will have a final update in the future as well.
If you do encounter any bugs please feel free to provide information to bug.report@sternpinball.com
Stern in the news:
In case you missed it, the A.V. Club had some additional segments on pinball featuring Mr. Gary Stern.  Here's one that focused on the evolution of pinball since the 1930s – https://www.avclub.com/stern-pinball-s-gary-stern-on-the-evolution-of-pinball-1819703840
And here's one focusing on arguably one of the weirdest and beloved games we've ever made, Orbitor 1 – https://www.avclub.com/stern-pinballs-gary-stern-on-the-weirdest-pinball-machi-1819909637
Heads-Up Pinball Championship:
The inaugural IFPA Heads-Up Championship is in the books and a big congrats to all of the winners.  The format was unique, fun, frantic and ultimately everyone had a blast at the event.  In the end, the reigning IFPA World Champion, and winner of a brand new Aerosmith pinball machine, was Raymond Davidson!  2nd place was Karl DeAngelo, 3rd place was Tim Sexton and 4th place was Johnny Modica.  Congrats again to all of the players and be on the look-out for this event to be back again in 2018!
Stern Pinball Arcade
Ghostbusters is now available on the Stern Pinball Arcade on iOS!  For more information and to download, please visit –  https://itunes.apple.com/us/app/stern-pinball-arcade/id1182580495
Stern Accessories
There have been a lot of inquiries and the team has been extremely hard at work in having the full line of Star Wars and Guardians of the Galaxy accessories available for sale soon.  For more information on availability please contact your local Stern Pinball accessory dealer and stay tuned for a more formal announcement once these are finalized.  https://sternpinball.com/find-a-retailer