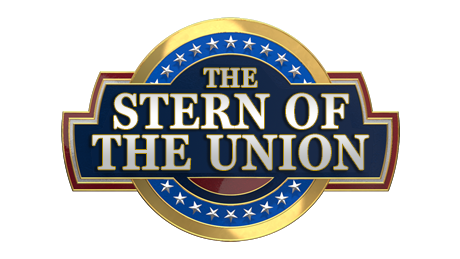 Back to All News
12/05/17
STERN OF THE UNION ADDRESS – DECEMBER 2017
People have inquired on the timing of when the Stern of the Union Address will be sent out and it will always be on the first Tuesday of every month (holiday and vacation pending!).  Without further ado my fellow pinheads:
Guardians of the Galaxy Launch Parties:
The official IFPA sanctioned Stern Army pinball launch parties for Guardians of the Galaxy have been announced!  Many have inquired how to host an official launch party and the first criteria is to be an official Stern Army location.  Official launch parties are only held at Stern Army locations so if you're interested in getting your city on the map for a future launch party, please reach out to SternArmy@sternpinball.com for more information on becoming a part of the Stern Army.
Stern Army Updates:
The Stern Army continues to grow and expand, spreading the word of pinball across the nation and we are proud to announce some of our newest members!
Private John Bowes out of North Carolina (Level Up Bar Arcade and Boxcar Bar + Arcade)
Private Sean Bueter out of North Carolina (Reboot Arcade Bar)
Private Krystle Gemnich out of Illinois (Logan  Arcade)
Private Augustus Eustis out of New Hampshire (Southern NH Pinball Club)
Private Schuyler Lane out of California (The Dip)
Private Kevin Grillo out of Georgia (My Parent's Basement)
We are also proud to announce the promotion of the following members from Private to Private First Class:
Private First Class Mitch Curtis out of Massachusetts (Flat Top Johnny's)
Private First Class John Jundt out of Minnesota (The Mermaid)
Private First Class Blake Pierce out of Minnesota (Mortimer's Bar & Restaurant and Tilt Pinball Bar)
Private First Class Jesse Baker out of Ohio (Arcade Legacy)
Private First Class Gene X Hwang out of California (Gestalt and The Myriad)
Private First Class Justin Blair out of Rhode Island (RI Pinball)
Private First Class Steve Keeler out of New York (Rock Fantasy)
Private First Class Matt Walton out of Oregon (Level Up Arcade)
For more information or to become a part of the Stern Army, please reach out to SternArmy@sternpinball.com
Status of Code:
We are continuously working to update and improve software for our machines.  There are always code updates and bug fixes in various stages of development; as usual we will release them as soon as possible.  Here are some of the latest updates and status of things in the works and as always, if you do encounter any bugs please feel free to provide information to bug.report@sternpinball.com:
Guardians of the Galaxy – We have several updates coming before the holidays, with 1.0 slated for January.  We're still working hard on balancing and polishing sound assets; it's an ongoing process and clearly we are aware of some of the issues.  We have every intention to make the audio package and game experience spectacular.
Star Wars – The team is hard at work and we're still looking at releasing 1.0 code in early December.  In case you missed it from last month the updates will include bug fixes, score balancing and additional speech.  Some of the content will be:

Escape from Hoth, Escape from Tatooine, Battle Above Endor will get polish and rule enhancements with some cool added effects
Depending on which character you select, the heroes will receive additional perks with Leia's bonus increasing all scoring in the 4thmissions, Han increasing the timer to last longer during the Escape from Boba Fett mode and Luke's bonus adding a higher scoring opportunity in the Light Saber Duel mode.

Batman '66 – The dedicated programming team is still working on another release around the New Year.  This will include additional minor villain modes into the mix.
Ghostbusters – With Star Wars coming to completion soon, we will be focusing on a final update for Ghostbusters.
Aerosmith – Aerosmith will be getting a little more polish.
KISS – KISS code will have a final update in the near future as well.
Just because a game isn't listed on here doesn't mean there can't be surprises from time to time either! (i.e. The Walking Dead v1.60)
Star Wars News:
With the newest movie coming out next week and 1.0 code coming even sooner, we wanted to share a special behind the scenes look at this remarkable game!  Check out our Making of Star Wars video here – https://youtu.be/xof3c6jsnGQ
As for an accessories update, unfortunately the full line of Star Wars accessories won't be available for sale until after the holidays.  The team is still working extremely hard to get these out as soon as possible and we will make a more formal announcement once they are finalized and available for sale.
Stern Pinball Arcade
Ghostbusters is now available on the Stern Pinball Arcade on Steam!  For more information and to download, please visit –  http://store.steampowered.com/app/744380/Stern_Pinball_Arcade_Ghostbusters_Premium/
Stern in China
Stern recently announced the appointment of Guangzhou Stern Electronic Technology Company Ltd. (GSET) as its exclusive importer and distributor for China.  Click here to read the full press release on this monumental distribution accomplishment! https://sternpinball.com/community/2247