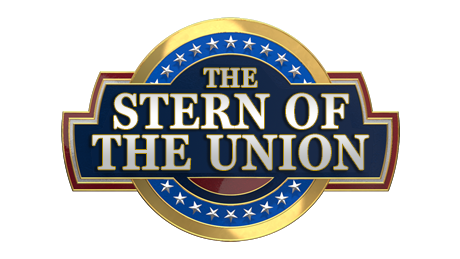 Back to All News
01/09/18
STERN OF THE UNION ADDRESS – JANUARY 2018
People have inquired on the timing of when the Stern of the Union Address will be sent out and it will always be on the first Tuesday of every month (holiday and vacation pending!).  Without further ado my fellow pinheads:
CES 2018:
Arguably the largest tradeshow on the planet, Stern will be showcasing our full lineup of digital pinball games as well as some of our physical machines at this year's show.  If you happen to be attending, please visit us in South Hall 1 at booth 21406!  Click here to read the official press release for this year's show: https://sternpinball.com/community/stern-pinball-returning-to-consumer-electronics-show-with-latest-pinball-titles-and-newest-digital-game-offering
Stern Army Updates:
The Stern Army continues to grow and expand, spreading the word of pinball across the nation and we are proud to announce some of our newest members!
Private Barry Gluckstein out of New York (Pocketeer Billiards & Sports Bar)
Private David Shields out of North Carolina (Flippers Arcade)
Private Bruce Nightingale out of New York (The Silverball Saloon)
Private Mike Frasca out of Maryland (Crabtowne)
Private Mark Carvey out of Rhode Island (Flip Side Pinball Bar)
Private Matt Quantz out of Texas (EinStein's Pub)
Private Bill Lembesis out of Michigan (M-Brew)
For more information or to become a part of the Stern Army, please reach out to SternArmy@sternpinball.com
Status of Code:
We are continuously working to update and improve software for our machines.  There are always code updates and bug fixes in various stages of development; as usual we will release them as soon as possible.  Here are some of the latest updates and status of things in the works.  As always, if you do encounter any bugs please feel free to provide information to bug.report@sternpinball.com:
Guardians of the Galaxy – We had several updates this holiday season including the addition of two new songs!  We are still on track for more code updates this month with additional balancing and polishing of the overall game experience.
Star Wars – We are working on bug fixes, polish and minor tweaks in the near future.
Batman '66 – Look for another new update this month!
Ghostbusters – Ghostbusters is still in line for a final update.
Aerosmith – Aerosmith is still in line for an additional update and polish.
KISS –KISS is still in line for a final update.
Just because a game isn't listed on here doesn't mean there can't be surprises from time to time either!
Star Wars High Score Contest:
In case you missed it last week, we announced a fun Star Wars Pinball high score contest.  All you have to do is post a selfie with yourself (must show your face) and your high score and you'll be eligible to win a Star Wars translite!  This contest will run from now until January 16th. Simply post your high score photo on FaceBook, Instagram or Twitter with public privacy with the hashtag #SternPinballHighScore.  Winner will be chosen at random so don't worry if you're not quite cracking the 10 billion barrier on this game (yet!).
Stern Pinball Arcade on the Nintendo Switch Contest:
Want free codes for the Stern Pinball Arcade on the Nintendo Switch?  Easy!  Simply head over to the "Stern Pinball Arcade" page and "like" it on FaceBook – https://www.facebook.com/sternpinballarcade/.  We will choose 5 random fans that have liked this page and will award them free game codes from our friends at The Pinball Arcade!  All codes will be awarded on January 16th.
Stern in Japan:
Following on the heels of our global expansion into China, Stern recently announced the appointment of Hot Toys Japan as its exclusive importer and distributor for Japan.  Click here to read the full press release of this accomplishment – https://sternpinball.com/community/stern-pinball-announces-new-distributor-for-japan
Stern Pro Circuit:
We've recently announced the formal launch of the Stern Pro Circuit that includes 20 of the largest pinball tournaments held around the world, culminating in the ultimate Circuit Final Championship being held in 2019.  For full details on the entire circuit you can read the official press release here: https://sternpinball.com/community/stern-pinball-announces-new-pro-circuit
That being said, this upcoming weekend (January 12-14) will be the very first event on the Stern Pro Circuit schedule and will be held at the Museum of Pinball in Banning, CA.  This featured tournament, INDISC ("It Never Drains in Southern California") will feature top players from all over the world competing across 3 days for thousands of dollars in prize money and trying to solidify their ranking in the Circuit standings.  For further details on the location of this inaugural Circuit event, please visit – http://www.indisc.com/