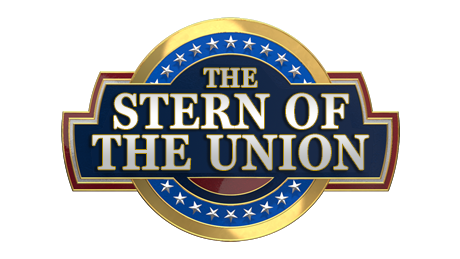 Back to All News
02/06/18
STERN OF THE UNION ADDRESS – FEBRUARY 2018
People have inquired on the timing of when the Stern of the Union Address will be sent out and it will always be on the first Tuesday of every month (holiday and vacation pending!).  Without further ado my fellow pinheads:
Amusement Expo International 2018:
The annual Amusement Expo International will be taking place in Las Vegas on Wednesday, February 28, and Thursday, March 1.  If you happen to be attending, please make sure to visit us in South Hall 1 at booth 304 to say hi and play our latest machines!
CES 2018:
Stern had a fantastic showing yet again.  In case you missed, here's some of the great media coverage from this year's show:
Stern Army Updates:
The Stern Army continues to grow and expand, spreading the word of pinball across the nation and we are proud to announce some of our newest members!
Private David Pollock out of Texas (The Game Preserve)
Private Raleigh Palis out of Texas (EinStein's Pub and The Game Preserve)
We are also proud to announce the promotion of the following members from Private to Private First Class:
Private First Class Don Johnson out of Ohio (Kidforce Collectibles)
Private First Class Jason Thomas out of Colorado (J Bos Pizza and Ribs)
Private First Class Tracy Lindbergh out of Arizona (Tilt Studio and The Grid: Games and Growlers)
Private First Class Marvin Ortscheid out of Ohio (Stonehedge Family Fun Center)
Private First Class Sean Spindler out of Wisconsin (Schwoegler's Entertainment Center)
Private First Class Mark Schulz out of California (Harbor Town Pub, Waterfront Bar & Grill, and Home & Away)
Private First Class Parker Thomas out of Michigan (Marvin's Marvelous Mechanical Museum)
Private First Class Mark Czarnowski out of Illinois (Chicago Street Pinball Arcade and Quality Beer)
Private First Class Dan Gutchess out of Colorado (The 1up Lodo and the 1up Colfax)
Private First Class Shane Nazari out of California (On Tilt @ AYCE Gogi)
Private First Class Jason Wilson out of Tennessee (Game Galaxy)
Private First Class Nick Greenup out of Missouri/Kansas (403 Club)
For more information or to become a part of the Stern Army, please reach out to SternArmy@sternpinball.com
Status of Code:
We are continuously working to update and improve software for our machines.  There are always code updates and bug fixes in various stages of development; as usual we will release them as soon as possible.  Here are some of the latest updates and the status of things in the works.  As always, if you do encounter any bugs please feel free to provide information to bug.report@sternpinball.com:
Guardians of the Galaxy –We are on track for another code update this month (currently in testing).
Star Wars – Work continues on the next update.
Batman '66 – Look for another update later this month.
We continue to add resources to our software department to address updates, enhancements, bug fixes and various polish to our catalog of previous titles including Ghostbusters, Aerosmith and KISS.
Just because a game isn't listed on here doesn't mean there can't be surprises from time to time either!
Stern family grows:
Stern is excited to announce several new members to our software team.  Tim Sexton, an avid competitive player (currently ranked 45th in the world), joins us with several years' experience as a firmware engineer at IBM.  Rick Naegele also joins us, bringing nearly two decades' worth of experience as a software engineer for publishers Midway Games and Electronic Arts.  Lastly, Brett Rubin brings two decades of experience as a software engineer in the video game industry working in tools development, graphical user interface design, and workflow streamlining.  Tim, Rick, and Brett are beyond excited for this opportunity and will be working with the talented programming team to push more content and updates out for released and future titles.  Welcome to Stern, Tim, Rick, and Brett!
Accessories:
The Guardians of the Galaxy official licensed pinball toppers are now available for sale from your favorite authorized Stern Pinball retailer.  Please contact them for pricing and availability now – https://sternpinball.com/find-a-retailer
And for those still curious on the status of the Star Wars accessories, the side blades and armor are currently available for sale.  We're still waiting for the shooter knob and topper to become available and will make a formal announcement once they are finalized and available for sale.
Stern Pro Circuit:
The first Stern Pro Circuit event, INDISC, is in the books and a big congrats to all of the players and winners from that tournament!  The next two Stern Pro Circuit events are fast approaching so make sure to mark your calendars if you plan on attending or competing in either event:
IFPA Pin-Masters (March 2-4) – https://www.ifpapinball.com/tournament_pages/pinmasters/
Louisville Arcade Expo (March 2-4) – http://www.arcaderx.com/
For full details on the Stern Pro Circuit and to keep up with the current standings, please visit – https://www.ifpapinball.com/circuit/