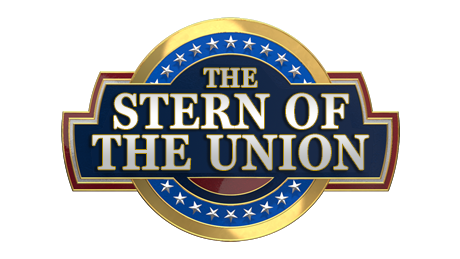 Back to All News
04/03/18
STERN OF THE UNION ADDRESS – APRIL 2018
People have inquired on the timing of when the Stern of the Union Address will be sent out and it will always be on the first Tuesday of every month (holiday and vacation pending!).  Without further ado my fellow pinheads:
Stern Army Updates:
The Stern Army continues to grow and expand, spreading the word of pinball across the globe.  Here are our newest members:
Private Corey and Tony Sims out of Kentucky (Recbar)
Private Chad Bruhaug out of Vancouver (The American)
Private Chris Badyk out of Vancouver (Lamplighter Pub and Bimini Pub)
Private Joe Said out of Maryland (Spinners Pinball)
Private Kyle Seller out of Vancouver (Pub 340)
Private Hannah Holmberg Hatch out of Washington (The Ice Box)
Private Rich Wickersham out of Virginia (Carpool Bar)
Private Tommy Skinner out of Indiana (Main Street Amusements and North End Pub)
Private Ryan Recker out of Indiana (Summit City Brewerks)
Private Michele Zebrowitz out of Colorado (J Bos Pizza and Ribs)
Private Ben Granger out of Minnesota (Caffetto Coffee House)
Private Jim Belsito out of California (Lake Alice Trading Co. and Mission Control)
Private Nikola Spasic out of Ohio (Superelectric Pinball Parlor)
For more information or to become a part of the Stern Army, please reach out to SternArmy@sternpinball.com
Iron Maiden
This is just the opening act with the announcement and reveal of our latest pinball machine, Iron Maiden.  Check out the official release at IGN and Rolling Stone for further details on the Pro model.
http://www.ign.com/articles/2018/03/27/iron-maiden-pinball-machine-revealed-first-images-and-details-from-stern
https://www.rollingstone.com/glixel/news/you-can-play-with-madness-on-this-iron-maiden-pinball-machine-w518434
Stay tuned for more information on the official launch parties (please note, you must be an official Stern Army location to host an official Iron Maiden launch party) and our next scheduled stream with Dead Flip's Jack Danger.
Stern at the Midwest Gaming Classic:
More details to come, but stay tuned for what will arguably be the largest presence of Stern Pinball at a pinball show in history.  Come visit us at the Stern Marco Specialties booth to play our newest game Iron Maiden as well as our other latest games!  For more information on the Midwest Gaming Classic show please visit – https://www.midwestgamingclassic.com/
Stern at the Nightclub & Bar Show:
Stern was present at this year's Nightclub & Bar Show in Las Vegas and made such an impression on this year's audience that we were listed as one of the 5 biggest trends!  Check out the full article here – https://www.reviewjournal.com/entertainment/nightlife/5-biggest-trends-at-the-nightclub-bar-show-in-las-vegas/
Stern at PAX East:
Stern continues to explore new ways to promote and bring awareness of pinball to the public through various events and shows.  Thanks to the help of one our dealers, CoinTaker, Stern will have a presence at this year's PAX East show in Boston!  Make sure to stop by the Stern Pinball Arcade and for further details on the event, please visit here – http://east.paxsite.com/
Stern at the Nerdist House (SXSW):
Dead Flip's Jack Danger left such a great impression down at the Nerdist House during SXSW week we received a special shout out from them – https://nerdist.com/come-hang-with-nerdist-and-geek-sundry-at-wondercon-2018/.  This event helped expose so many new people to pinball and we can't wait for future collaborations with the Nerdist team in the near future.
Stern of the Union – Texas Pinball Festival Edition:
Thank you to those who attended or watched the live stream of our Stern of the Union address at the Texas Pinball Festival.  In case you missed the show, we showcased sneak peeks of our latest Guardians of the Galaxy and Batman '66 code releases, but also had quite a few announcements.  We showed everyone an exclusive premiere of the Making of Guardians video which you can view here – https://youtu.be/XkUwqSIvEYk.  We also announced the hiring of Brian Eddy in the role of Senior Game Designer, the accomplished game designer of the iconic pinball games "Attack From Mars", "Medieval Madness" and "The Shadow"!
Stern Family Grows:
In addition to the hiring of Brian Eddy, Stern is also excited to announce several other new members to the team.  Josh Clay and Danai Kittivathana join the team as the newest members of our Motion Graphics team.  Josh has been a commercial artist for the last 15 years and has created artwork for bands like Linkin Park, Gym Class Heroes, Nine Inch Nails, KoRn, All Time Low and Fall Out Boy.  Josh is also a tattoo artist who has won several awards for his designs and application.  Danai is an artist that has worked in the Interactive Entertainment Industry for the past 12 years.  Danai has worked on such titles as Captain America: Super Soldier (Wii), The Conduit (Wii), Marvel's Avengers Initiative (iOS), Ironman 2 (Wii), Ghost Recon: America's Army (360), Dora and Diego.  Welcome to Stern, Brian, Josh, and Danai!
Status of Code:
We are continuously working to update and improve software for our machines.  There are always code updates and bug fixes in various stages of development; we will release them upon update completion.  Here are some of the latest updates and the status of things in the works.  As always, if you do encounter any bugs please feel free to provide information to bug.report@sternpinball.com:
Star Wars – We have yet another code update coming this month.
Guardians of the Galaxy – We just released a substantial update which redesigned all major modes as well as introduced Cherry Bomb multiball into the game (adding on to the sneak peek code from the Texas Pinball Festival show).  Look for another code update later this month which will address topper support as well as additional refinement.
Batman '66 – We will be releasing in the next couple of weeks the sneak peek code from the Texas Pinball Festival show in addition to even more content!
With the added resources to our software department, we continue to address updates, enhancements, bug fixes and various polish to our catalog of previous titles including Ghostbusters, Aerosmith and KISS.  We expect for these code updates to start releasing by mid-Summer.
Just because a game isn't listed on here doesn't mean there can't be surprises from time to time.
Accessories:
The Star Wars shooter knob and topper accessories are still not available for sale.  We will make a formal announcement once they are finalized and available.  All Guardians of the Galaxy accessories besides the shooter knob (shipping soon) are available to purchase from your local retailer – https://sternpinball.com/find-a-retailer
Stern Pro Circuit:
Congratulations to all of the players and winners from the most recent Stern Pro Circuit event!  Robert Byers ended up winning the tournament at the Texas Pinball Festival.  The next upcoming Stern Pro Circuit event will be the Cactus Jack's Silverball Showdown in Oklahoma (April 13-15).  For more information on this event please visit – http://www.cactusjackssilverballshowdown.com/
For full details on the Stern Pro Circuit and to keep up with the current standings, please visit – https://www.ifpapinball.com/circuit/
Stern Spotlight – Shelley Sax:
Introducing this new feature into the Stern of the Union, the Stern Spotlight section will highlight one Stern employee each month.  This month's Stern Spotlight is none other than Shelley Sax!
"Back in 1979, a friend of mine told me there was an opening for an Executive Assistant at a pinball company.  I said to her 'I always wondered where those things came from!'  I used to play those and shuffle alley after work with friends way back then.  I went on the interview, accepted on the spot and on my way home I asked myself 'what did I just get myself into?.'  Well as they say, the rest is history and 39 years later the JOAT is still at it!"