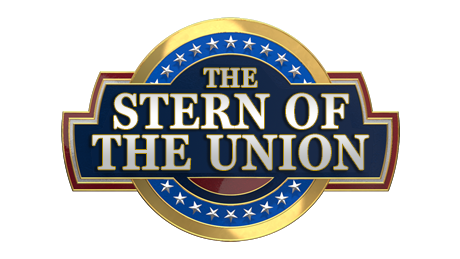 Back to All News
06/05/18
STERN OF THE UNION ADDRESS – JUNE 2018
People have inquired on the timing of when the Stern of the Union Address will be sent out and it will always be on the first Tuesday of every month (holiday and vacation pending!).  Without further ado my fellow pinheads:
Stern Army Updates:
The Stern Army continues to grow and expand, spreading the word of pinball across the globe.  Here are our newest members:
Private Jared Guynes out of Texas (PINSTACK)
Private Paul Granger out of Ottawa, Canada (House of TARG)
Private Josh Grosteffon out of Michigan (Game on Midland)
Private Nathan Eppley out of Pennsylvania (River City Blues Club)
Private Joe Albertson out of North Carolina (Palmer St. Game Bar and The Basement Arcade Bar)
Private John Tomsich out of Ohio (Retro Arcade)
For more information or to become a part of the Stern Army, please reach out to SternArmy@sternpinball.com
Barenaked Ladies Last Summer on Earth Tour:
WIN FREE TICKETS! The Barenaked Ladies are on tour in North America and we have tickets to some of their upcoming shows.  If we put your name on the Stern Pinball list, you and a friend can get in free! Here are the shows we have tickets for:
June 7 – Boise, ID
June 15 – Los Angeles, CA
June 16 – Las Vegas, NV
June 26 – Philadelphia, PA
June 27 – Brooklyn, NY
July 5 – Charlotte, NC
July 6 – St. Augustine, FL
July 9 – Baltimore, MD
July 13 – Chicago, IL
If you would like to have a chance to win tickets, please visit this Facebook post and comment which city, like the post, and share it. That's all! We will be announcing winners for each of the above show stops and messaging them directly.  Please only comment if you can attend the concert for the city you select.  No physical tickets, Facebook name must match government ID.  Good luck!
Iron Maiden News
Every band has a method of preparing themselves for their next big tour.  We personally approve of Iron Maiden's methods for their current Legacy of the Beast Tour.
With the entire line of Iron Maiden pinball machines now available, here are some great videos highlighting this successful title:

Doug Skor Joins Stern:
Last week we announced that Doug Skor has joined us at Stern Pinball as the Director of Export Sales.  Stern's business has grown tremendously—in terrestrial pinball, digital pinball, accessories, merchandise, and events.  We have added management and staff in all areas of our company to ensure its future success.  Doug joining us is a great addition to our team to fulfill our vision as a world class global lifestyle brand.  Please read the full press release here – https://sternpinball.com/community/stern-pinball-augments-sales-team
Supreme Pinball:
Our EVP and Chief Creative Officer, George Gomez, was in New York City last month to witness the only known public location of Supreme Pinball in the world and he provided a few pictures.  The players there had no idea who he was of course, nor did he offer that information.  The reports were that the game is very fun, people were socializing, drinking, and having a blast.  "Pure pinball" was a comment heard throughout the night and is another example of Stern putting pinball in front of more and more people all over the world through all walks of life.