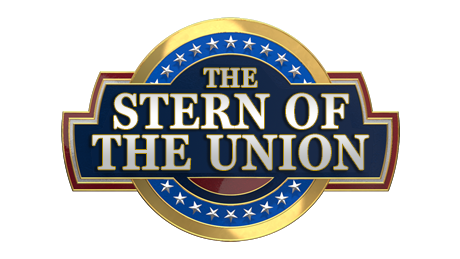 Back to All News
07/03/18
STERN OF THE UNION ADDRESS – JULY 2018
The Stern of the Union Address will be on the first Tuesday of every month (holiday and vacation pending!).  Without further ado my fellow pinheads:
Stern Army Updates:
The Stern Army continues to grow with members spreading the word of pinball across the globe.  Here are our newest members:
Private Heather Kendrick of Michigan (The Avenue Café)
Private Zack Tanaka of South Carolina (Firefly Toys and Games)
Private Dwain Marchant of North Carolina (Reboot Arcade Bar)
Private Ryan Clancy of Wisconsin (Bounce Milwaukee)
Private Mike Burgess of Indiana (Fort Wayne Pinball Wizard's World Arcade)
We are also proud to promote the following Stern Army members on their promotion from Private to Private First Class:
Private First Class Doug Polka of Pennsylvania (Kickback Pinball Café)
Private First Class Marc Patenaude of Maine (Arcadia National Bar)
Private First Class Andy Rosa of Michigan (Richfield Bowl and Frankenmuth)
Private First Class Aaron and Brandon Pennington of Missouri (Meta Games Unlimited and 1984 Arcade)
For more information or to become a part of the Stern Army, please reach out to SternArmy@sternpinball.com
Barenaked Ladies Last Summer on Earth Tour:
WIN FREE TICKETS! The Barenaked Ladies are on tour in North America and we have tickets to some of their upcoming shows.  If we put your name on the Stern Pinball list, you and a friend can get in free! Here are the remaining shows we have tickets for:
July 5 – Charlotte, NC
July 6 – St. Augustine, FL
July 9 – Baltimore, MD
July 13 – Chicago, IL
If you would like to have a chance to win tickets, please visit this Facebook post and comment which city, like the post, and share it. That's all! We will be announcing winners for each of the above show locations and messaging them directly.  Please only comment if you can attend the concert for the city you select.  No physical tickets, Facebook name must match government ID.  Good luck!
Stern at San Diego Comic-Con (July 19-22):
Stern will be present again at this year's San Diego Comic-Con Internationalshow with our biggest lineup to date.  We will have some show exclusives for our newest game, Iron Maiden and will be having the return of the Pinball Lounge at the Marriott Marquis.  Attendees can find Stern Pinball at the Nuclear Blast America and JSR Merchandising booth (#501 in Hall A of the San Diego Convention Center).  The official Pinball Lounge will be located directly next door to the Convention Center at the Marriott Marquis Pacific Ballroom 14-16 where we will be hosting daily tournaments and live streaming with Dead Flip's Jack Danger.  An official press release with all details and timing will be announced soon.
In the meantime, make sure to purchase your tickets to the official After Party concert through Ticketmaster.
Iron Maiden Making Of:
In case you missed it, Iron Maiden unveiled the new "Making of" video for Iron Maiden Pinball!  Learn more about rookie designer Keith Elwin and the team that made this game possible.
Stern Army Invades Dallas:
To help celebrate the first Stern Army location at a PINSTACK location, none other than the boss himself, Gary Stern, flew down to Texas for the big event.  Over 100 people showed up for this kick-off event with plenty of prizes and giveaways for all participants!  For more information or to become a part of the Stern Army, please reach out to SternArmy@sternpinball.com.