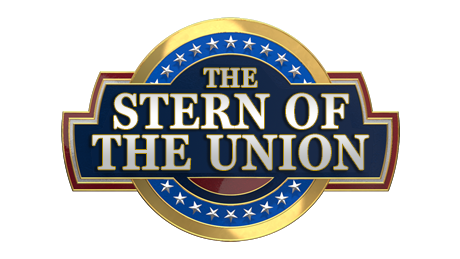 Back to All News
08/07/18
STERN OF THE UNION ADDRESS – AUGUST 2018
The Stern of the Union Address will be on the first Tuesday of every month (holiday and vacation pending!).  Without further ado my fellow pinheads:
Deadpool Pinball!:
Stern officially announced our latest game, Deadpool!  Read the full release and see pictures directly from our proud partners over at Marvel here:
https://www.marvel.com/articles/gear/marvel-and-stern-pinball-announce-new-deadpool-pinball-machines
Also check out the official teaser and sizzle trailers of the game!
Make sure to set a reminder on your personal calendars to see the game (Pro model) in action with Dead Flip's Jack Danger and the team on Wednesday, August 15th at 4:30pm CST!  We will have more details about the official Stern Army Launch Parties for this game soon.
Stern Army Updates:
The Stern Army continues to grow with members spreading the word of pinball across the globe.  Here are our newest members:
Private Scott Pierson of Michigan (The Coin Slot)
Private Garrett Meekin of Indiana (Summit City Brewerks)
We are also proud to congratulate the following Stern Army members on their promotion from Private to Private First Class:
Private First Class Rodney Minch of Michigan (Pyramid Scheme Bar)
Private First Class David Barber of Virginia (Lyman's Tavern)
Private First Class Jon Jamshid of Colorado (1up Colfax)
Private First Class Bob Burnham Jr. of Colorado (Flippers Family Arcade)
Private First Class Karl Strode of Florida (Café One)
Private First Class Jake McGhee of Oregon (Cbar)
Private First Class Adam Herrington of Kansas (Industry Old Town)
For more information or to become a part of the Stern Army, please reach out to SternArmy@sternpinball.com
Stern Army Iron Maiden Legacy of the Beast Tournament:
Stern Pinball, Iron Maiden and the International Flipper Pinball Association are teaming up to sponsor a Stern Army High-Score Tournament on Iron Maiden Pro, Premium and LE pinball machines.  Players can enter by participating in any IFPA-sanctioned Stern Army events that include Iron Maiden in the tournament.  For full details on this exciting tournament visit – https://www.ifpapinball.com/maiden/
Stern Pro Circuit:
Congratulations to all of the players and winners from the most recent Stern Pro Circuit events!  None other than our very own Keith Elwin (designer of Iron Maiden), and arguably the greatest competitive pinball player of all time, won his astonishing 4th Pinburgh title!  The Stern Pro Circuit tournament held at California Extreme was won by Gabe da Silveira, his first circuit win ever!  With only 11 events left on the 2018 Stern Pro Circuit calendar, who will be the 40 finalists competing in the Stern Pro Circuit final?
For full details on the Stern Pro Circuit and to keep up with the current standings, please visit – https://www.ifpapinball.com/circuit/
Upcoming Stern Pro Circuit Events:
Stern at San Diego Comic-Con:
It was another successful year for Stern at this year's San Diego Comic-Con International show with our biggest lineup to date thanks to our authorized dealer, Orange County Pinballs!  Check out some of the great media coverage here:
We even helped sell a few games to a couple of retired professional football players (Gary Barnidge and DeAngelo Williams)!  We'll let you guess who's who…
Iron Maiden News:
In case you missed it, IGN released this incredible look into the Premium model of Iron Maiden.  Check out the full unboxing video here – http://www.ign.com/videos/2018/07/26/unboxing-the-7500-iron-maiden-premium-pinball-machine
In addition, the band simply cannot get enough of this game!  We have our "15 minutes of playing" per day here over at Stern, guess Iron Maiden has their "critical pre show research".
Status of Code:
We are continuously working to update and improve software for our machines.  There are always code updates and bug fixes in various stages of development; we will release them upon update completion.  Here are some of the latest updates and the status of things in the works.  As always, if you do encounter any bugs please feel free to provide information to bug.report@sternpinball.com:
Batman '66 – We hope you enjoyed the most recent release and there is still plenty in store!  We are finalizing the minor villain modes and adding two more wizard modes.  Look for another update later this month.
Iron Maiden – We hope you're enjoying your game and we are aware of some current bugs that are currently being addressed.  We'll release an update as soon as it's ready.
Aerosmith – Work continues on the next Aerosmith update and it's taking longer than anticipated with internal development, testing, and trying to make a great game even better!  Our goal is to release this by the end of next month.  We still have KISS updates following Aerosmith which will be followed by a Ghostbusters update.
Just because a game isn't listed on here doesn't mean there can't be surprises from time to time.
If you would like to join our mailing list for all code updates for any of our games, please send an e-mail to Code.Updates@sternpinball.com to sign up.
Accessories:
The Star Wars topper is still in the final phase of production development and approvals.  We'll make a formal announcement once it's available.  Iron Maiden accessories are also in the final phase of production development and should be available soon.  In the meantime, check out the following items currently available on the Stern Store including:
All Stern Pinball accessories are available to purchase from your local retailer – https://sternpinball.com/find-a-retailer
Stern Spotlight – Steven Martin:
"Hi! My name is Steven Martin. I've worked at Stern Pinball for more than 5 years. Prior to Stern, I was a Sr. Art Director for Children's Books for 17 years. I worked on such fun licenses as Sesame Street, Nickelodeon, Lucas Films, Disney/Pixar, Dreamworks, and many others… The shift from Big Bird, Buzz Lightyear, and SpongeBob SquarePants to Metallica, Aerosmith, and Iron Maiden was pretty easy. I just went from making books that little kids love to helping create games that bigger kids love!!!
I'm the Production Art Manager for Stern Pinball, working alongside Greg Freres in the Art Department. My responsibilities for Greg are to make sure all the game-released art such as playfields, back glasses, cabinet decals, game decals, plastics, COA's, instruction cards, name plates and such are up to specifications and are press-ready to go to the vendor for good quality printing and to proof with Greg to get the best possible art work onto the games! I also help on the Sales and Marketing side of the business — creating ads of all sizes, as well as trade show banners, flyers, company signage, business cards, web graphics, and miscellaneous merchandise if needed. I also oversee all the press release photos for newly launched games, and get them to distributors and publications that need them. It's extremely busy from day to day but it's exciting and refreshing to work on these games. To work on 3 new pinball games a year is challenging yet rewarding when you see the final released games up and running and people enjoying them.
When I'm not at work, I like to travel with my wife and 3 children. The kids keep me busy running around to school activities, my daughter does cheerleading, and I coach my son's baseball team. It's very rare to have free time to myself, but when I do, I like to fish, golf, play poker, and watch the Cubs or any football game on TV!"