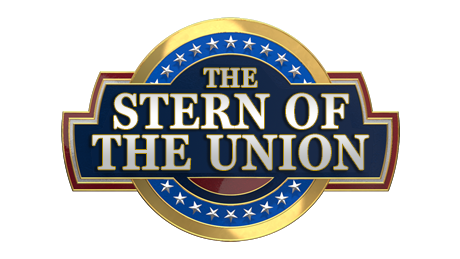 Back to All News
11/06/18
STERN OF THE UNION ADDRESS – NOVEMBER 2018

The Stern of the Union Address will be on the first Tuesday of every month (holiday and vacation excepted).  Without further ado my fellow pinheads:
The Beatles:
Beatlemania has officially invaded the pinball universe with the announcement from Stern and Ka-Pow of the first and only Beatles pinball machine that will ever be made.  The media attention and exposure for this game has been far reaching including, but not limited to, exposure in Hardcore Gamer, Chicago Business Journal, Comicbook.com, Fox San Antonio, Geek Dad, Best Classic Bands, Good Nerd Bad Nerd, Las Vegas Review-Journal, and Chicago Sun-Times.  Read the official press release here.
To be one of the first to check out The Beatles pinball in person, make sure to stop by the Stern booth (#2013) at the IAAPA tradeshow taking place in Orlando next week.
Stern Army Updates:
The Stern Army continues to grow with members spreading the word of pinball across the globe.  Here are our newest members:
Private Christopher Doyle of Texas (What's Brewing? Coffee Roasters)
Private Michael Costalos of Adelaide, South Australia (Australian Pinball Museum)
Private Andrew Mulkey of Oregon (Quarterworld Arcade)
Private Paul Michell of Adelaide, South Australia (Amusement Worx Australia)
Private Ryan Cazz of Australia (Pinball Paradise)
Congratulations to the following Stern Army members on their promotion from Private to Private First Class:
Private First Class Bryan Broyles of Georgia (Portal Pinball Arcade)
Private First Class Alex Harmon of Michigan (Blind Squirrel Tavern)
Private First Class Brian Bannon of Missouri (Padavan's NY Restaurant)
Private First Class Marcus Trevino of Texas (Versus Gameplay, Nickelrama Arcade, and BOS Pinball Lounge)
For more information and to join the Stern Army, please reach out to SternArmy@sternpinball.com
Stern Army Iron Maiden Legacy of the Beast Tournament:
Only 2 months are left in the official Stern Army Iron Maiden Legacy of the Beast tournament.  Can you slay the beast?  Live standings and eligible events are located here: https://www.ifpapinball.com/maiden/
Stern Pro Circuit:
Congratulations to all of the players and winners from the most recent Stern Pro Circuit events!  Adam Lefkoff won the Pinball Expo Flip Out Tournament, Eric Stone won the Pittsburgh Pinball Open, Johan Genberg won the Danish Pinball Open and Bowen Kerins won the 24 Hour Final Battle at the Sanctum.  With only 3 events left on the 2018 Stern Pro Circuit calendar, who will be the 40 finalists competing in the Stern Pro Circuit Final next March?
For full details on the Stern Pro Circuit and to keep up with the current standings, please visit – https://www.ifpapinball.com/circuit/
2018 Stern Pro Circuit Rankings – Top 10
1st
 Keith Elwin
Carlsbad, CA
2nd
 Raymond Davidson
Mukilteo, WA
3rd
 David Riel
Pittsburgh, PA
4th
 Eric Stone
Fort Myers, FL
5th
 Steven Bowden
Franklin Township, NJ
6th
 Adam Becker
Keswick, ON
7th
 Trent Augenstein
Delaware, OH
8th
 Jim Belsito
Murrieta, CA
9th
 Fred Richardson
Minneapolis, MN
10th
 Colin Urban
Portland, OR
Upcoming Stern Pro Circuit Events:
Making of Deadpool Pinball:
Stern Deadpool Pinball is an incredible original adventure featuring the "Merc with a Mouth" voiced by Nolan North and inspired by some of Deadpool's most iconic comic book moments. Deadpool Pinball was created by Stern Pinball's all-star development team including legendary game designer George Gomez and programmer Tanio Klyce. Check out the video here.
Chicago Pinball Expo:
Huge congrats to Elliot Eismin, a mechanical engineer at Stern, on his induction into the Pinball Expo Hall of Fame! Elliot is only 31 years old and represents an incoming generation of team members that have joined nearly every division of our company and will carry pinball forward for generations to come. Congrats!