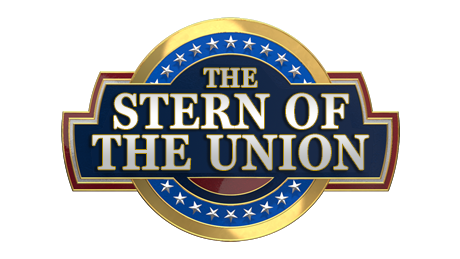 Back to All News
12/07/18
STERN OF THE UNION ADDRESS – DECEMBER 2018
The Stern of the Union Address will be on the first Tuesday of every month (holiday and vacation excepted).  Without further ado my fellow pinheads:
The Beatles:
Beatlemania continued its invasion worldwide with exclusive press events at Modern Pinball NYC with Cousin Brucie, and a preview event in London at The Brunswick powered by Electrocoin.  We've also landed on the official Beatles Facebook page, reaching 37+ million followers with this timeless machine!
The official Beatles Pinball Launch Party list has also been set.  Check out the final list and location nearest you for your chance to win an official Beatles Pinball Launch Party trophy and other various prizes.  This is hosted in conjunction with the IFPA (International Flipper Pinball Association) and the Stern Army.  Official launch parties can only be held at Stern Army locations!  For more information on joining the Stern Army please e-mail SternArmy@sternpinball.com.
Stern Army Updates:
The Stern Army continues to grow with members spreading the word of pinball across the globe.  Here are our newest members:
Private John Cosson of Australia (The Ivory Tavern)
Private Eric Sutton of North Carolina (Bill's Front Porch)
Private Jason Lynch of Australia (Empire Alternacade & Events)
Private Dan Bitterlich of Canada (Quazar's Arcade and Peacock Billiards)
Congratulations to the following Stern Army members on their promotion from Private to Private First Class:
Private First Class John Bowes of North Carolina (Level Up Bar Arcade and Boxcar Bar + Arcade)
Private First Class Sean Bueter of North Carolina (Reboot Arcade Bar and Logan Arcade)
Private First Class Krystle Gemnich of Illinois (Logan Arcade)
Private First Class Augustus Eustis of Massachusetts (Southern NH Pinball Club)
Private First Class Schuyler Lane of California (The Dip)
Congratulations to the following Stern Army members on their promotion from Private First Class to Specialist:
Specialist Steven Schulz of Indiana (Tyler's Tender)
Specialist Greg Poverelli of New York (Sunshine Laundromat)
Specialist Kevin Shanus of North Carolina (Abari Game Bar)
Specialist John Geiger of Ohio (Arcade Super Awesome)
For more information and to join the Stern Army, please reach out to SternArmy@sternpinball.com
Stern Army Iron Maiden Legacy of the Beast Tournament:
Can you slay the beast?  Here's your last chance as this official Stern Army Iron Maiden Legacy of the Beast tournament ends this month.  Live standings and eligible events are located here: https://www.ifpapinball.com/maiden/
Stern Pro Circuit:
Congratulations to all of the players and winners from the most recent Stern Pro Circuit events!  Escher Lefkoff won the Free Play Florida Pinball Tournament and Jason Werdrick won the OBX Flippers Fall Tournament.  There's only 1 event left on the 2018 Stern Pro Circuit calendar.  Who will be the 40 finalists competing in the Stern Pro Circuit Final next March?
For full details on the Stern Pro Circuit and to keep up with the current standings, please visit – https://www.ifpapinball.com/circuit/
2018 Stern Pro Circuit Rankings – Top 10
1st
 Steven Bowden
Franklin Township, NJ
2nd
 Trent Augenstein
Delaware, OH
3rd
 David Riel
Pittsburgh, PA
4th
 Eric Stone
Fort Myers, FL
5th
 Keith Elwin
Carlsbad, CA
6th
 Raymond Davidson
Mukilteo, WA
7th
 Adam Becker
Keswick, ON
8th
 Fred Richardson
Minneapolis, MN
9th
 Jim Belsito
Murrieta, CA
10th
 Jason Werdrick
Park Ridge, IL
Upcoming Stern Pro Circuit Events:
Toy Hall of Fame:
Acting as an ambassador for all of pinball past and present, Stern Pinball CEO Gary Stern was present for the game of pinball being inducted into the National Toy Hall of Fame!
Primus Pinball:
Limited to only 100 signed and numbered machines, Primus unveiled their own pinball machine to the world last month.  The game features 13 Primus songs, custom voice-overs by Les Claypool and original artwork by Zombie Yeti & Zoltron.  For more information on this truly unique game visit – https://clubbastardo.themerchcollective.com/pages/primus-preview-custom-pinball-machine-limited-edition-signed
Brazil:
Matic Entretenimento officially went live as an official Stern Pinball distributor and manufacturer.  Check out this video of the production line and first pinball machines manufactured in Brazil!
Makers Wanted Bahamas Bowl:
Pinball and College Football?  Make sure to set your DVRs and record this year's Makers Wanted Bahamas Bowl, Friday, December 21 @ 12:30pm ET to see for yourself!
George Gomez Deadpool Interview:
Ask George!  On Wednesday, December 12th at 3pm CST, ask Chief Creative Officer and designer of Deadpool, George Gomez anything!  Leave a question on this Facebook post as a comment, and we will select the top questions to ask George LIVE on the Stern Facebook page!
Eddie's Holiday Surprise:
In 25 random Pro and 25 random Premium Iron Maiden pinball machines being shipped this holiday season, you might receive a random little gift from Eddie!  It could be a limited edition lithograph print, an exclusive comic book or a Keith Elwin/Zombie Yeti signed foiled print.  Unbox your Iron Maiden machine and see if there is an extra surprise for you!
Status of Code:
We are continuously working to update and improve software for our machines.  There are always code updates and bug fixes in various stages of development; we will release them upon update completion.  Here are some of the latest updates and the status of things in the works.  As always, if you do encounter any bugs please feel free to provide information to bug.report@sternpinball.com:
Just like Aerosmith, another exciting software release from Lonnie and his team with the absolutely massive KISS code update! We hope you have a happy KISSMAS and are enjoying this huge game changing update!
Batman 1.0 is here and to help celebrate this milestone, stay tuned for an upcoming Dead Flip stream soon with some special guests on hand!
Deadpool – Another update is in the works and is scheduled to be released later this month.
Ghostbusters code update is delayed, but remains in our schedule.
Just because a game isn't listed on here doesn't mean there can't be surprises from time to time. We hope you enjoyed the gigantic Metallica code update last month!
If you would like to join our mailing list for code updates, please e-mail Updates@sternpinball.com to sign up.
Accessories:
The Deadpool art blades, shooter knob and side armor accessories are now available, with the toppers coming soon.
The Iron Maiden art blades, shooter knob and side armor accessories are now available, with the toppers coming soon.
The official Stern Pinball Dust covers are now available for purchase.
The physical model for the Star Wars topper has been approved, but is waiting on documentation final approval before production can begin.  We'll make a formal announcement once it's available for sale.
All Stern Pinball accessories are also available to purchase from your local retailer – https://sternpinball.com/find-a-retailer
Stern Spotlight – Joshua Clay:
"Hello pinball friends! My name is Joshua Clay and I'm a technical artist here at Stern Pinball. Prior to joining the Stern team earlier this year I worked as a freelance illustrator, tattoo artist and fine artist for 15 years. As a freelance visual artist I've created album covers and tour posters for bands like Gym Class Heroes and Linkin Park, animated music videos for Fall Out Boy and All Time Low, book illustrations and merchandising designs for Head from the band KoRn and Nine Inch Nails as well as showing my artwork in galleries around the world, winning several awards and publications for my tattoo work.
Stern Pinball has provided me the opportunity to create motion graphics for some amazing games while also expanding my interests in industrial design and robotics. There are some really amazingly talented people working behind the scenes here, from the game designers and mechanical engineers that design the games and playfield mechanisms, the electrical engineers that design systems to operate them to the software engineers that pull it all together. Stern Pinball has provided me an amazing work environment that I wasn't able to find anywhere else and I am truly happy working here and creating content for Pinball fans around the globe."