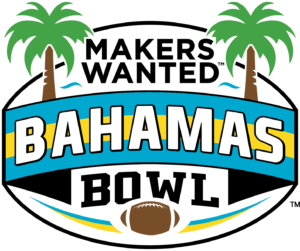 Back to All News
12/21/18
Stern Pinball at the Bahamas Bowl
In case you haven't seen the press coverage from our official Stern Facebook page, Stern Pinball hosted a pinball tournament down at the Makers Wanted Bahamas Bowl game, sponsored by the city of Elk Grove Village. Elk Grove Village Mayor Craig Johnson was also in attendance to emcee the pinball tournament where both schools competed to take home a pinball machine for their school.
"The pinball contest is exactly what we wanted. Elk Grove is a manufacturing town and we wanted to highlight one of our manufacturers,"
said Johnson. "Stern is the biggest maker of pinball machines in the world, and we thought it would be a great way to show off Elk Grove. It was a win for everyone – for the teams, the players, the bowl, the Atlantis and Elk Grove Village."
Here's some of the great media coverage this event has already garnered with more to come including an exclusive Stern Pinball nationally televised commercial, exposing pinball to a massive audience.
https://www.dailyherald.com/business/20181211/elk-grove-businesses-are-going-to-bahamas-bowl-for-work-and-a-little-pinball
https://www.dailyherald.com/news/20181217/elk-grove-mayors-day-1-diary-from-the-bahamas-bowl
https://www.dailyherald.com/news/20181218/elk-groves-nice-to-everyone-mayors-day-2-diary-from-the-bahamas-bowl
https://www.sbnation.com/college-football/2018/12/20/18140969/makers-wanted-bahamas-bowl-elk-grove-village-chicago-what-why-sponsor
We look forward to collaborating with the city of Elk Grove Village for next year's Bahamas Bowl Pinball Tournament, exposing and generating awareness of pinball to an even larger audience.
Panthers and Rockets arrive in the Bahamas with great excitement