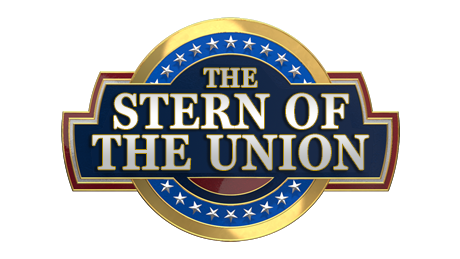 Back to All News
02/05/19
STERN OF THE UNION ADDRESS – FEBRUARY 2019
The Stern of the Union Address will be on the first Tuesday of every month (holiday and vacation excepted).  Without further ado my fellow pinheads:
The Munsters at CES Recap:
As we at Stern Pinball settle in post-CES, we're happy to report this was the most successful CES for us to date. We once again had a beautiful booth on the main show floor and participated in the CES Unveiled press event on Sunday, January 6th as well as the Pepcom press event on Monday, January 7th.
We kicked off the week highlighting our most recent roll out, the one-of-a- kind Beatles pinball machine. The Beatles pinball machine immersed attendees and players in 1960's Beatlemania.  The game features nine timeless hit songs from that era. The press loved the machine and Stern was the darling of both press events we attended. A photographer for USA Today even captured Jack Danger playing at one of the events and named the Beatles machine as one of the coolest things/tech at CES!
Following those press events, Stern unveiled The Munsters on the first official day of CES. Having the games on free play wasn't enough.  The team dressed up as the infamous cast members of The Munsters television series with Gary Stern as Grandpa, Zach Sharpe as Eddie Munster's doll, Wolfy, and Jack Danger as Herman Munster. Later that night Gary Stern (still dressed as Grandpa) was spotted and shown on the jumbotron at the Golden Night's game (Las Vegas' NHL team)!
CES 2019 featured more than 4,500 exhibitors showcasing the latest tech innovations to some 180,000 attendees across more than 2.9 million net square feet of exhibit space in Las Vegas over the 4-day span.  Stern Pinball has become an anticipated exhibitor for CES attendees with our booth was consistently packed to the brim with our great games, garnering tremendous media exposure.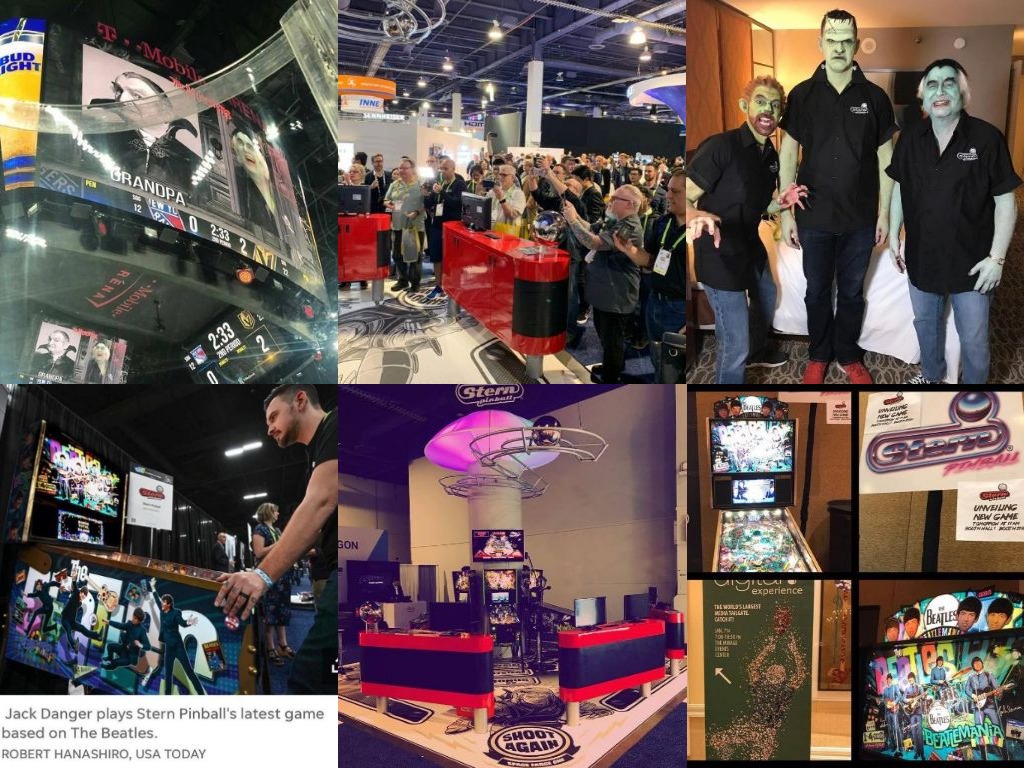 The Munsters Launch Parties:
The official Munsters Pinball Launch Party list has been set and will be taking place all over the world!  Check out the final list and location nearest you for your chance to win an official Munsters Pinball Launch Party trophy and other prizes.  Launch parties are hosted in conjunction with the IFPA (International Flipper Pinball Association) and the Stern Army.  Official launch parties can only be held at Stern Army locations!  For more information on joining the Stern Army please e-mail SternArmy@sternpinball.com.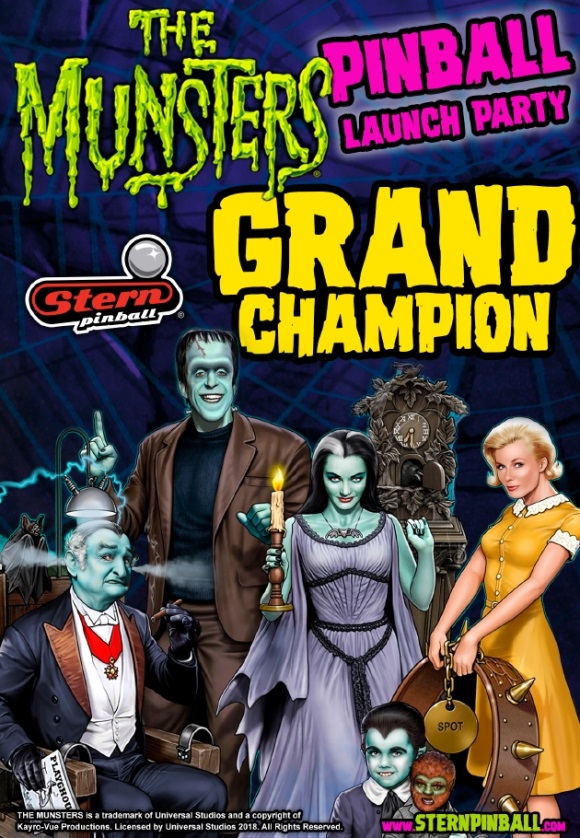 Stern Army Updates:
The Stern Army continues to grow with members spreading the gospel of pinball across the globe.  Here are our newest members and the pinball locations they support:
Private Aaron Lucero of Michigan (OverTyme Grill &Tap Room)
Private Justin Fitzgerald of Tennessee (Music City Pinball)
Private Donavan Stepp of Colorado (1up Greenwood)
Private Nadia Nimberger of Colorado (The Flipside)
Private David Benke of South Carolina (The Break)
Private Nate Luke of Indiana (The Sinking Ship)
Congratulations to the following Stern Army members on their promotion from Private to Private First Class:
Private First Class Brad Steinke of Minnesota (BlainBrook Bowl)
Private First Class John Bowes of North Carolina (Level Up Bar Arcade, Boxcar Bar + Arcade)
Private First Class Sean Bueter of North Carolina (Reboot Arcade Bar)
Private First Class Krystle Gemnich of Illinois (Logan Arcade)
Private First Class Augustus Eustis of Massachusetts (Southern NH Pinball Club)
Private First Class Schuyler Lane of California (The Dip)
Private First Class Barry Gluckstein of New York (Pocketeer Billiards & Sports Bar)
Private First Class Kevin Grillo of Georgia (My Parent's Basement)
Private First Class Bruce Nightingale of New York (The Silverball Saloon)
Private First Class Mike Frasca of Maryland (Crabtowne)
Private First Class Mark Carvey of Rhode Island (Flip Side Pinball Bar)
Congratulations to the following Stern Army members on their promotion from Private First Class to Specialist:
Specialist Mitch Curtis of Massachusetts (Flat Top Johnny's)
Specialist John Jundt of Minnesota (The Mermaid and St. Paul Tap)
Specialist Jesse Baker of Ohio (Arcade Legacy)
Specialist Gene X Hwang of California (Gestalt)
Specialist Justin Blair of Rhode Island (RI Pinball)
Specialist Steve Keeler of New York (Rock Fantasy)
Specialist Matt Walton of Oregon (Level Up Arcade)
For more information and to join the Stern Army, please reach out to SternArmy@sternpinball.com
Stern Pro Circuit Championship:
eBay presents the 2018/2019 Stern Pro Circuit Championship at the Bottom Lounge in Chicago, Illinois on March 9th! Featuring 40 of the world's best pinball players, this event will be hosted by Brian "Q" Quinn of Impractical Jokers, feature a live performance by Ed Robertson of Barenaked Ladies and live streaming by Jack Danger of Dead Flip and PAPA.  The event is brought to you by PAPA, the IFPA and Stern Pinball. Be part of the premiere pinball event in the world and get your tickets before it's too late!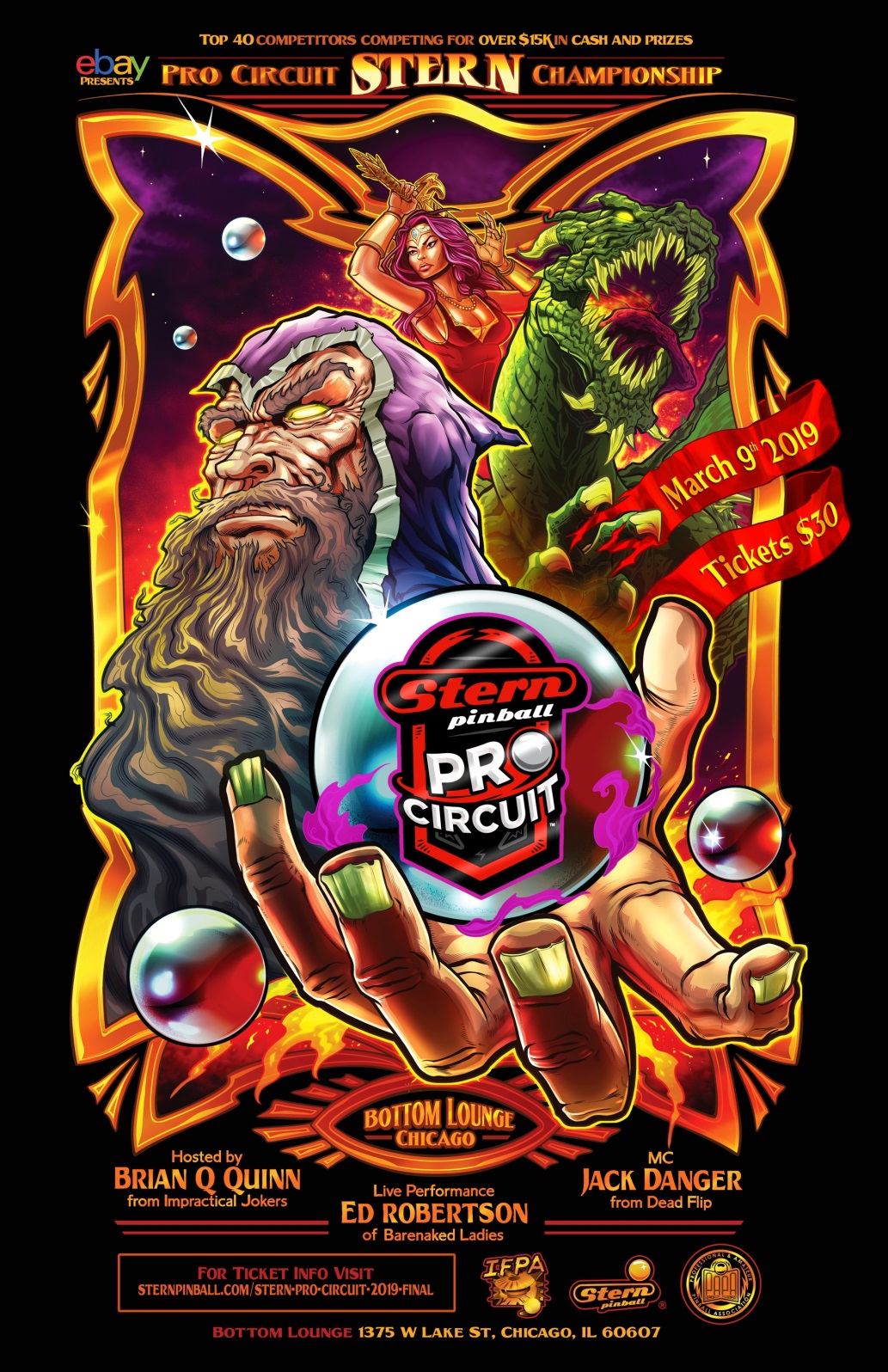 Stern Pro Circuit:
Congratulations to the players, and especially to the winner of the recent Stern Pro Circuit tournament at It Never Drains in Southern California (INDISC), Colin Urban (he's only 16!).
For full details on the Stern Pro Circuit and to keep up with the current standings and schedule, please visit – https://sternpinball.com/stern-pro-circuit/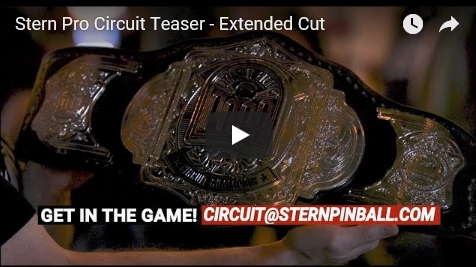 Upcoming Stern Pro Circuit Events:
Stern Pinball at ESPN X Games Aspen:
Stern Pinball had quite a presence at this year's ESPN X Games Aspen thanks to our authorized Stern distributor, Game Exchange.  This event showcased pinball to an entirely new and captivated audience while enhancing our partnership with ESPN following our successful collaboration at the Bahamas Bowl game in December.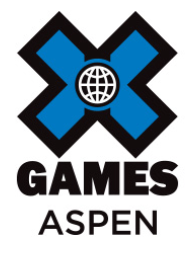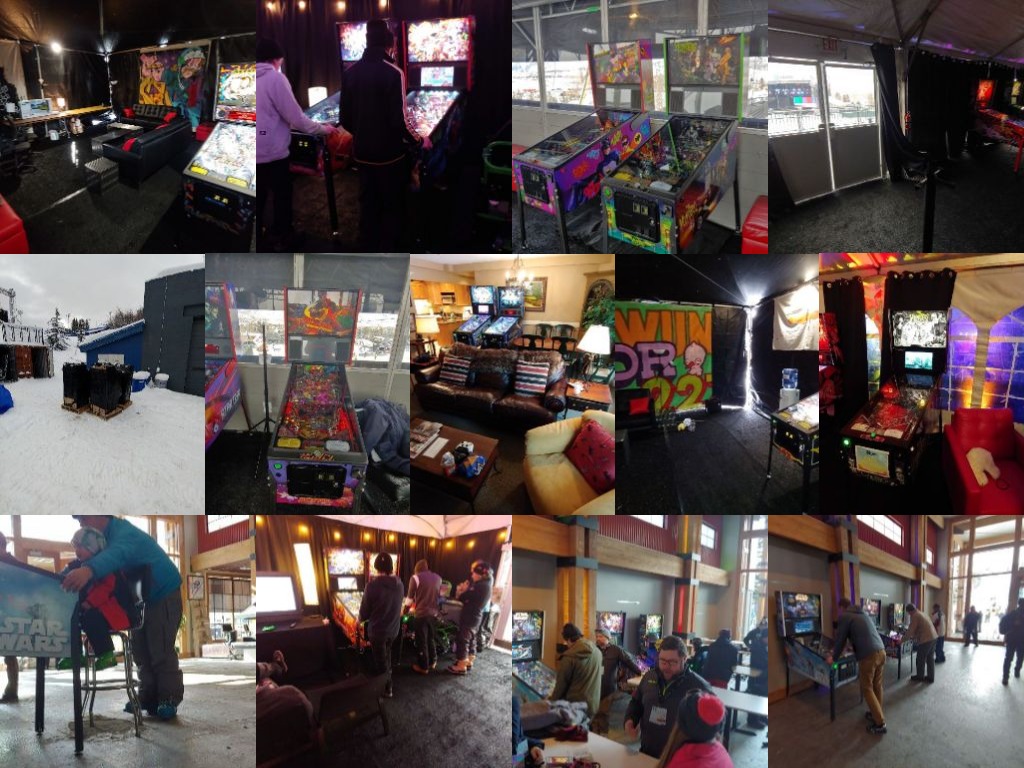 Deadpool LE Vinyl Albums:
Deadpool LE Vinyl Albums have arrived!  For those of you who've completed the postcards inside of your LE machines, expect them in the mail soon (if not already).  For those who have not, please email wadewilson@sternpinball.com with your mailing address, serial #, LE# and the name of the distributor/dealer from whom you purchased your machine.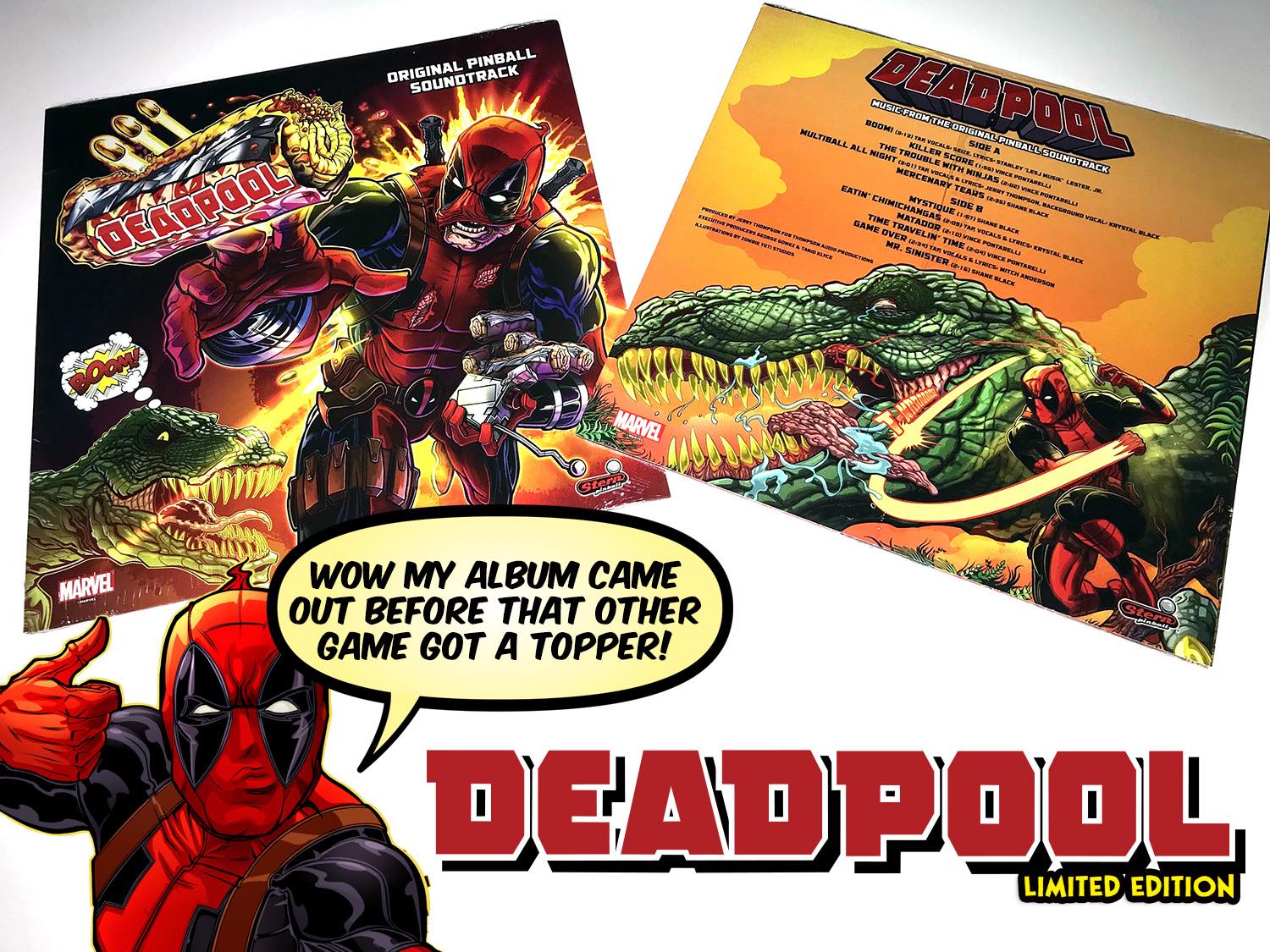 Status of Code:
We are continuously working to update and improve software for our machines.  There are always code updates and bug fixes in various stages of development; we will release them upon update completion.  Here are some of the latest updates and the status of things in the works.  As always, if you do encounter any bugs please feel free to provide information to bug.report@sternpinball.com:
Deadpool – Make sure you've updated your Deadpool to the latest code (v0.98.0) which includes code for the newly released topper. The team is hard at work on the next release.
The Beatles – There is a code update scheduled for later this month.
The Munsters – The team continues to work on the next code release.
Ghostbusters code update is delayed, but remains in our schedule.
Just because a game isn't listed here doesn't mean there can't be surprises from time to time.
If you would like to join our mailing list for code updates, please send an e-mail to: Updates@sternpinball.com
Engineering Updates:
We will be releasing instructions on how to create a complete SD card for a SPIKE system Stern pinball machine.  We will also be releasing a manual and schematics of the SPIKE system by the end of the month.
Accessories:
Check out our new Stern Shop for all accessories, collectibles, clothing and more.
The official Deadpool topper is now available in addition to other Deadpool game accessories.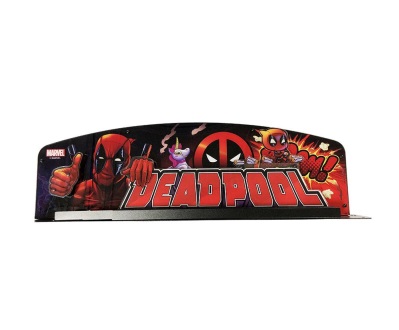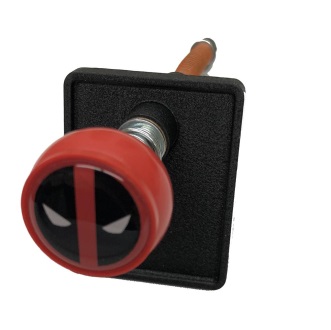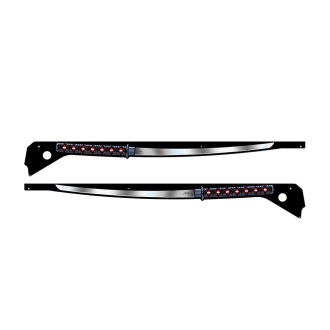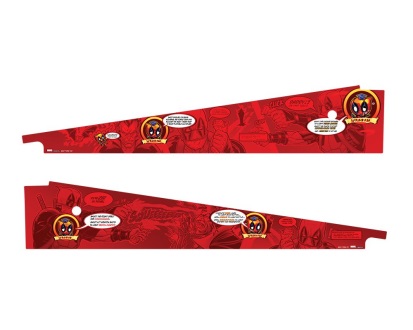 All Iron Maiden accessories are back in stock, check out the entire line here.
LED backlit translite frames for any of our LCD game displays are back in stock.
This is the last and final call for all Ghostbusters and Guardians of the Galaxy game accessories.

The physical model for the Star Wars topper has been approved.  We'll make a formal announcement once it's available for sale and add it to our Stern Shop.
All Stern Pinball accessories are also available to purchase from your local authorized dealer – https://sternpinball.com/find-a-dealer/
Surprise Baby Shower:
To our biggest Cubs fan, we could not be more excited for Erik Gilly and his wife's soon to be baby boy!  Best of luck to the Gillys from everyone here at Stern Pinball!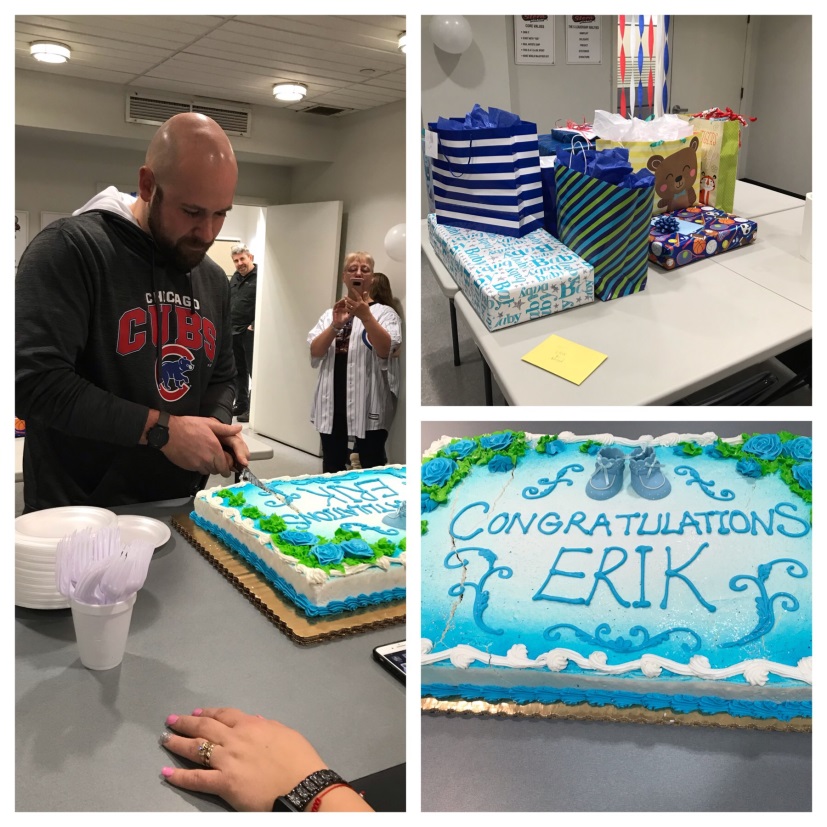 Stern Spotlight – Chris Knox:
"My name is Chris Knox and I am the Plant Operations Manager here at Stern Pinball.  I've been a member of the Team since 2017.
I've been fortunate to have spent my entire career in manufacturing.  My first job out of college was working as an industrial engineer for Williams Bally Midway.  During my 25 year career, I have been formally trained in the Lean Toyota Productive System, JIT, Constraint Management, 5S and Continuous Improvement Methodology.  These experiences have driven me to the vision I have laid out for our Operations Team.
The vision is to streamline our manufacturing processes while focusing on world class quality.  This is done by developing a Team mentality in Operations.  I have built a talented group of engineers, supervisors, technicians and productions personnel that take pride in every game that leaves our facility.  We work hard every day to achieve one goal and love to celebrate our successes.
I can say I have one of the best jobs in the world.  Every day I make a fun product with an amazing team.
Come see our transformation and watch us grow!!!"