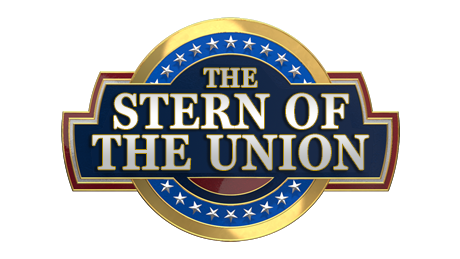 Back to All News
06/04/19
STERN OF THE UNION ADDRESS – JUNE 2019
The Stern of the Union Address will be presented on the first Tuesday of every month (holiday and vacation excepted).  Without further ado my fellow pinheads:

Black Knight: Sword of Rage:
Check out Scott Ian of Anthrax battling the Black Knight as he takes his first crack at the game in this exclusive video shoot in Chicago.  Needless to say he was a fan of the music.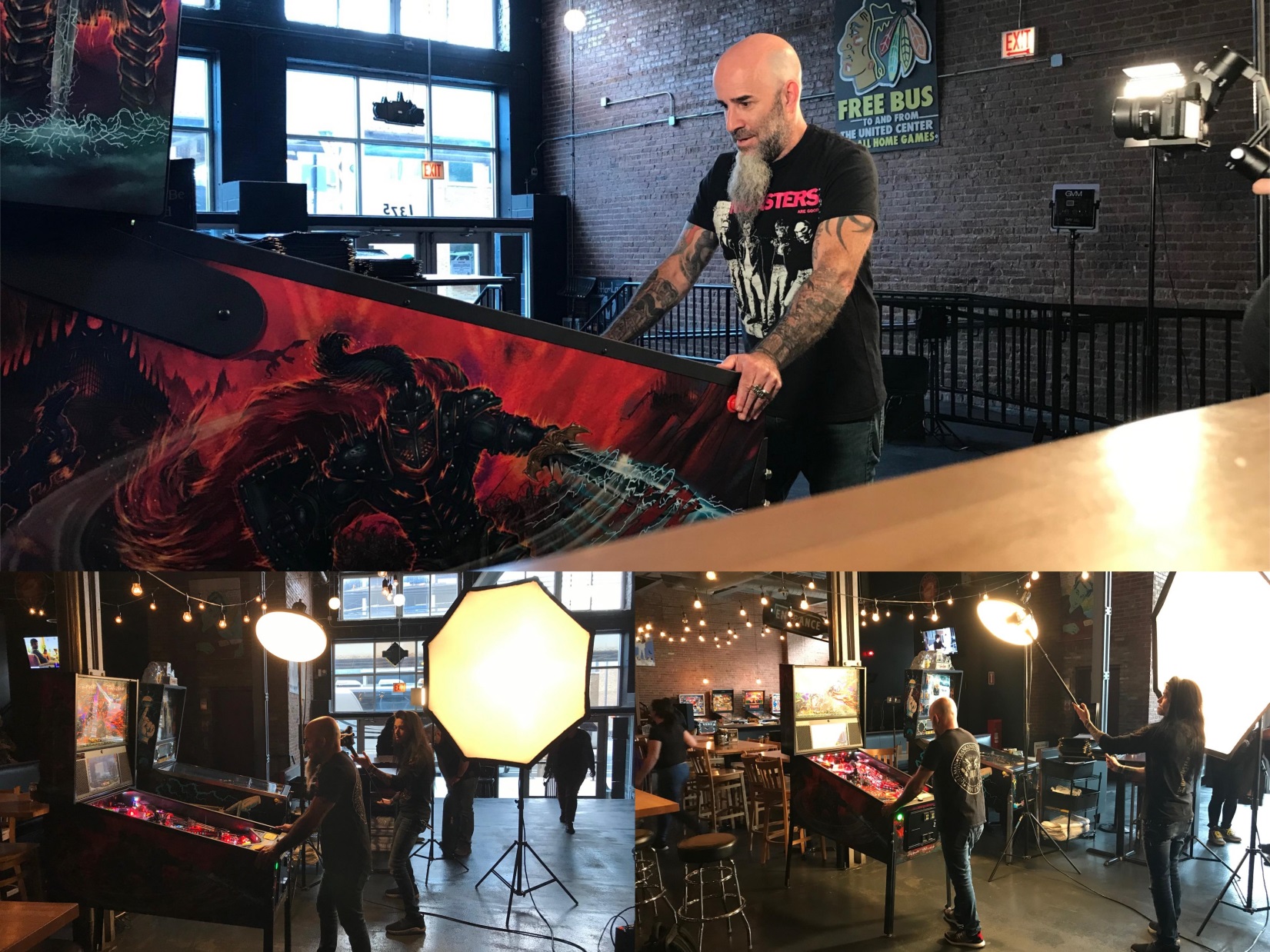 The official Black Knight: Sword of Rage Pinball Launch Parties continue to rage all over the world!  With Limited Edition and Premium models making their way out the building, there are still some launch parties left, so check out the final list and location nearest you for your chance to win an official Black Knight Pinball Launch Party trophy and other prizes.  Launch parties are hosted in conjunction with the IFPA (International Flipper Pinball Association) and the Stern Army.  Official launch parties can only be held at Stern Army locations!  For more information on joining the Stern Army please e-mail SternArmy@sternpinball.com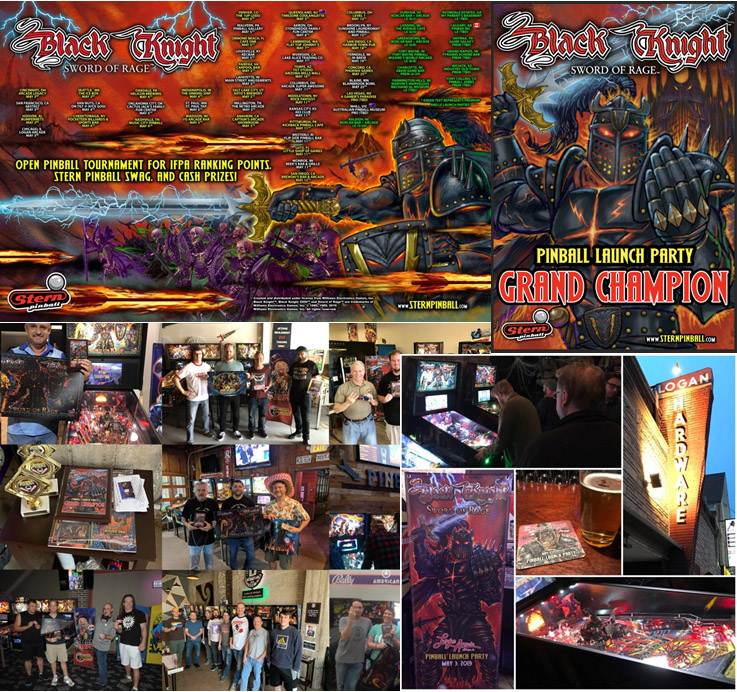 Batman: Catwoman Signature Edition:
Batman: Catwoman Edition is on the assembly line! The first production run of the newly released Catwoman Edition will contain a highly collectible Julie Newmar autographed card in a protective sleeve located on the arch of the game. Julie Newmar played the original Catwoman from the 1960's TV show, alongside Adam West (Batman).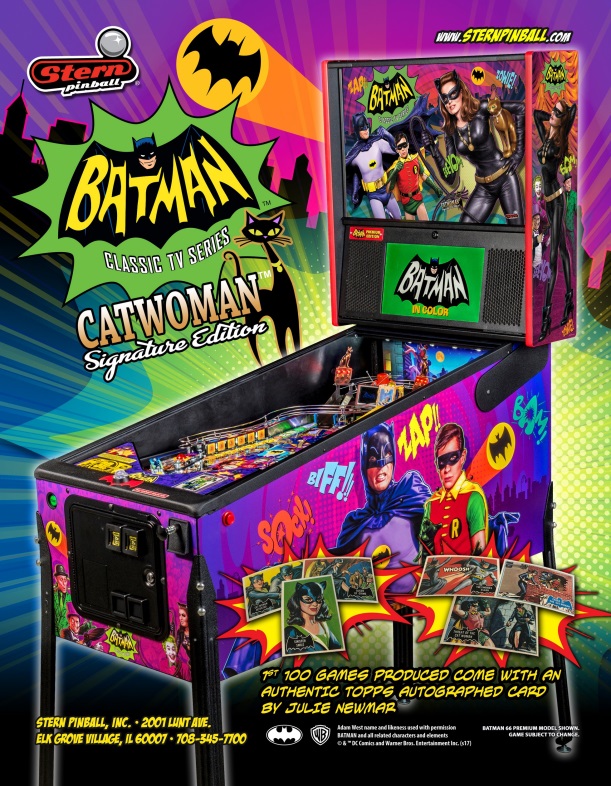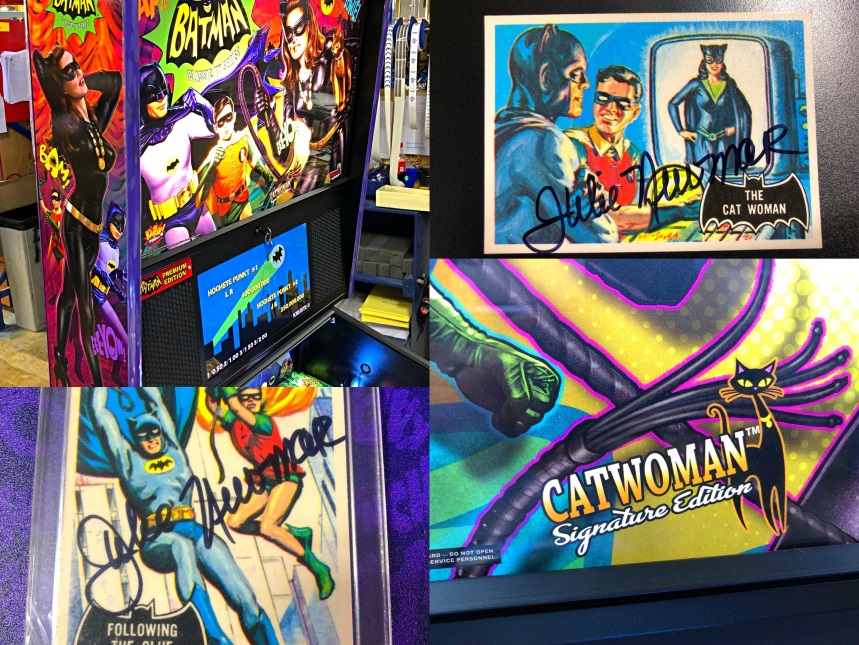 The Munsters Premium in Color:
Due to popular demand, Stern Pinball announced the release of The Munsters Premium Color Edition, currently in production and now available!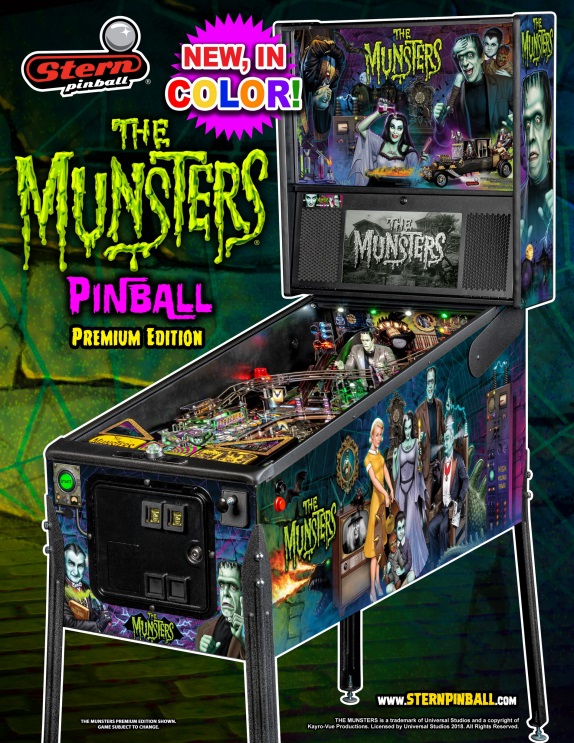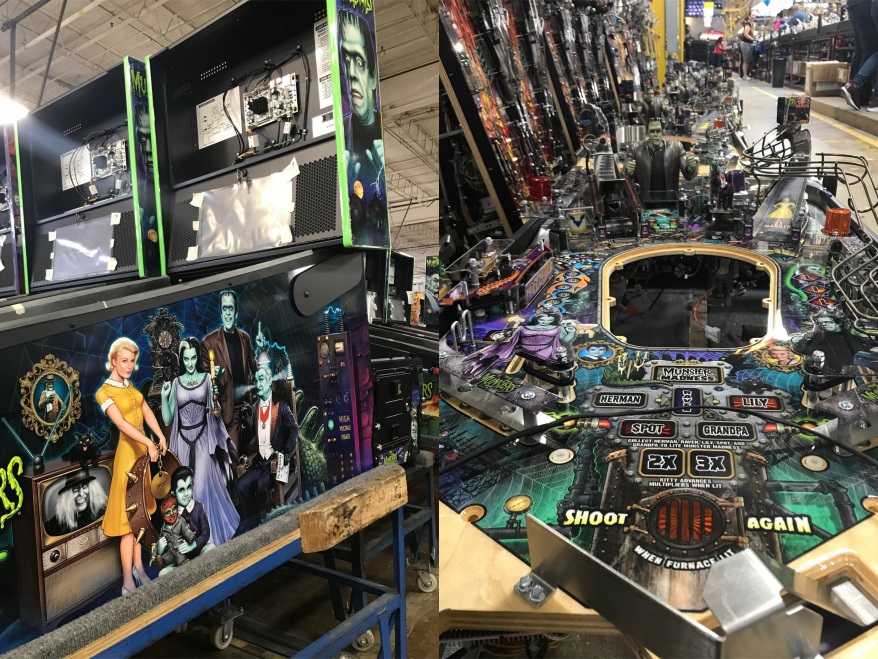 Stern Army Updates:
The Stern Army continues to grow with members spreading the gospel of pinball across the globe.  Here are our newest members and the pinball locations they support:
Private Allison Amirault of Canada (Chocolate Lake Arcade)
Private Scott Kirvan of Washington (Slaughter County Brewery)
Private Gar Nelson of Wisconsin (The Garcade)
Private Justin Withnell of Australia (Tattersalls Hotel)
Private Ray Leitzke of Illinois (Pac-Man Entertainment)
Congratulations to the following Stern Army members on their promotion from Private First Class to Specialist:
Specialist Bryce Greenfield of California (Phoenix Games)
Congratulations to the following Stern Army members on their promotion from Private to Private First Class:
Private First Class Paul Granger of Canada (House of TARG)
Private First Class Josh Grosteffon of Michigan (Game On Midland)
Private First Class Nathan Eppley of Pennsylvania (River City Blues Club)
Private First Class Joe Albertson of North Carolina (Palmer St. Game Bar and The Basement Arcade Bar)
Private First Class Ryan Recker of Indiana (Summit City Brewerks and Hop River Brewing Company)
Private First Class Jason Caroll of Canada (Pokey's Pinball Café)
For more information and to join the Stern Army, please reach out to SternArmy@sternpinball.com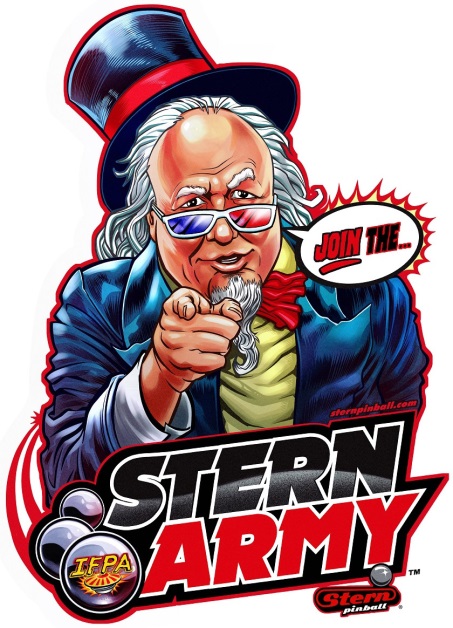 Stern Army Deadpool BOOM! Championship Tournament:
Stern Pinball and the International Flipper Pinball Association are teaming up to sponsor a Stern Army High-Score Tournament on Deadpool Pro, Premium and LE pinball machines.  Players can enter by participating in any IFPA-sanctioned Stern Army events that include Deadpool in their tournament.  For full details on this exciting tournament, which ends July 31, 2019, visit – https://www.ifpapinball.com/deadpool/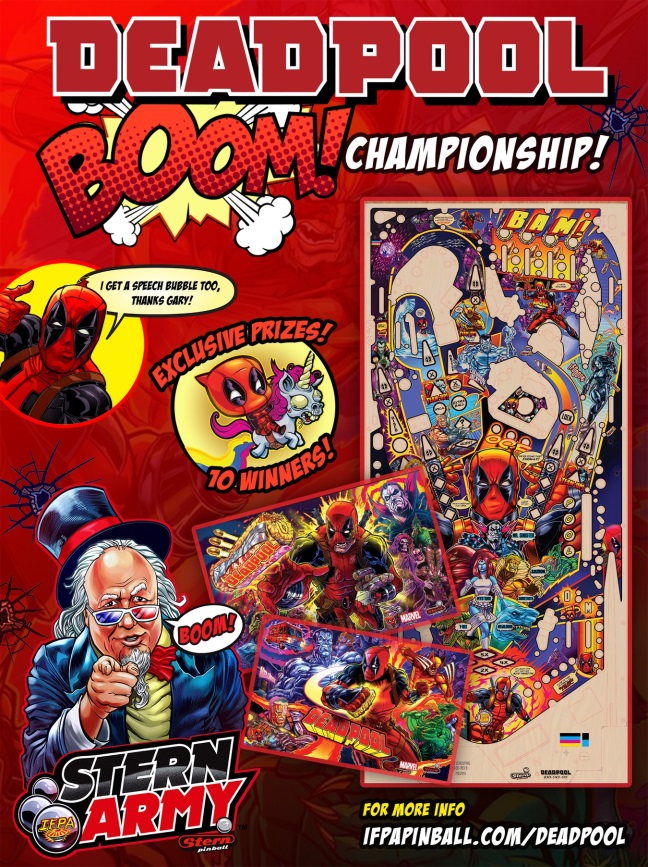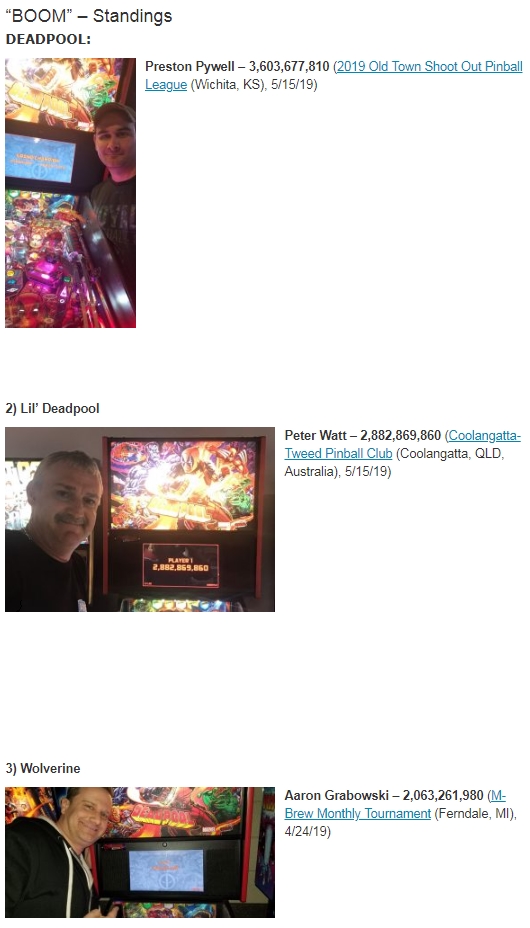 Stern Insider All-Access: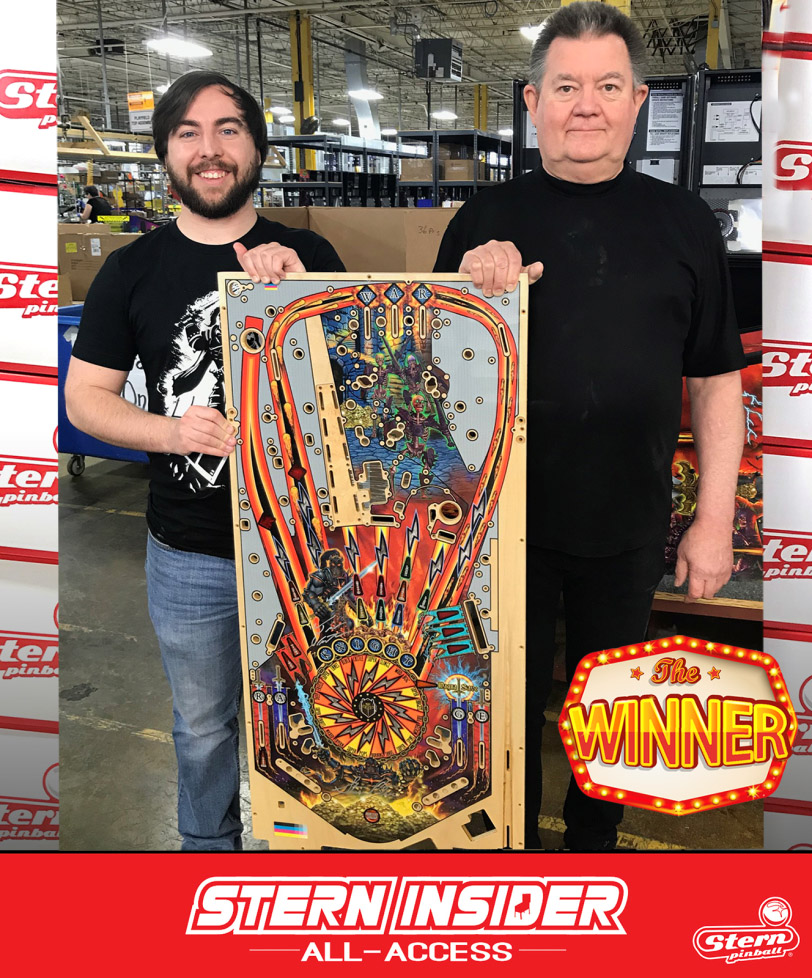 Congrats to Frank from Michigan on being May's Stern Insider All-Access winner!  He received an autographed Black Knight: Sword of Rage playfield by lead game designer, Steve Ritchie and lead programmer, Tim Sexton!  Do you have All-Access?  To register and become a Stern Insider, please visit https://sternpinball.com/stern-insider/

Between Two Sterns: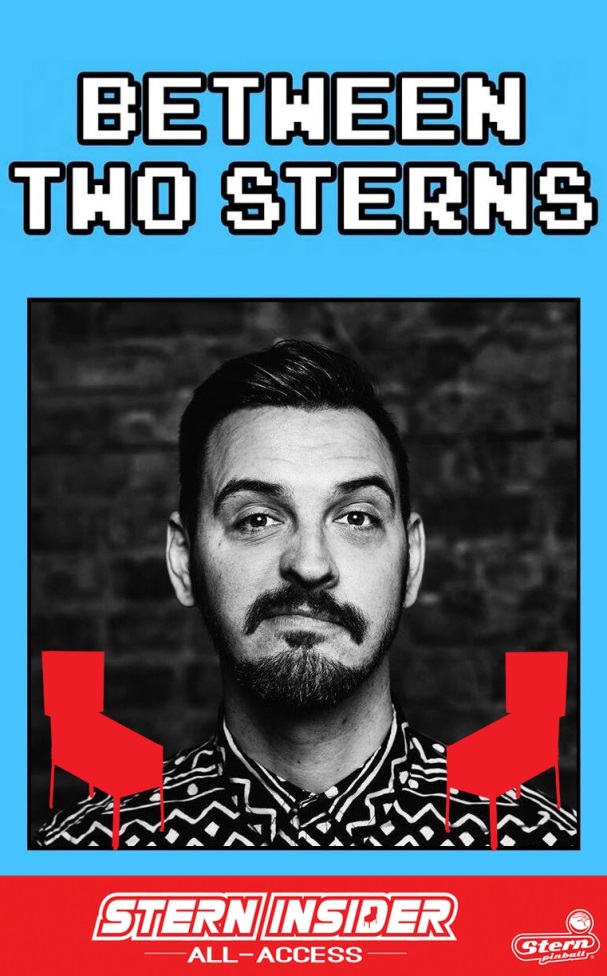 The premiere episode of the exclusive new Stern Insider All-Access live event series "Between Two Sterns" aired last month featuring our very first guest, "The King" Steve Ritchie!  Hosted by Jack Danger and featuring many star Stern employees, this live event series is only available to Stern Insiders with All-Access.  Do you have All-Access?  To register and become a Stern Insider, please visit https://sternpinball.com/stern-insider/

Stern Pro Circuit:
For full details on the Stern Pro Circuit presented by eBay, and to keep up with the current standings and schedule, please visit – https://sternpinball.com/stern-pro-circuit/
2019 Stern Pro Circuit Rankings – Top 10
1st
 Steven Bowden
San Antonio, TX
2nd
 Raymond Davidson
Everett, WA
3rd
 Jim Belsito
Murrieta, CA
4th
 Colin MacAlpine
Austin, TX
5th
 Bowen Kerins
Salem, MA
6th
 Karl DeAngelo
Fontana, CA
7th
 Joe Lemire
Marlborough, MA
8th
 Colin Urban
Portland, OR
9th
 Adam McKinnie
Columbia, MO
10th
 Lewis Bevans
Pittsburgh, PA

Upcoming Stern Pro Circuit Events:

Status of Code:
We are continuously working to update and improve software for our machines.  There are always code updates and bug fixes in various stages of development; we will release them upon update completion.  Here are some of the latest updates and the status of things in the works.  As always, if you do encounter any bugs please feel free to provide information to bug.report@sternpinball.com:
The Munsters – Hope all of you Munsters owners are enjoying the latest v1.00.0 code!
Black Knight – Make sure you updated your game to the latest v0.94.0 code release from last month and stay tuned for another release soon!
Batman '66 – There is a new Batman update in the works.
Ghostbusters code update remains in our schedule.
If you would like to join our mailing list for code updates, please send an e-mail to: Updates@sternpinball.com

Accessories:
Check out our Stern Shop for all accessories, collectibles, clothing and more including this month's featured items, The Munsters topper and Black Knight: Sword of Rage shooter knob (available soon)!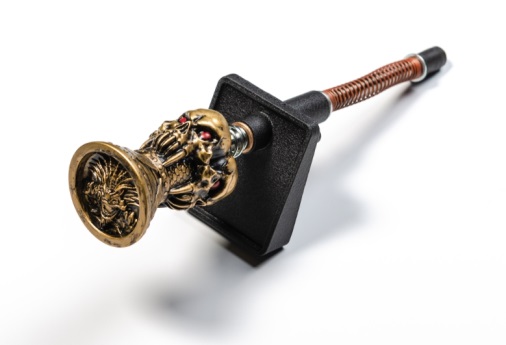 The Star Wars topper is still in production development and we'll make a formal announcement once it's available for purchase.  All Stern Pinball accessories are also available to purchase from your local authorized dealer – https://sternpinball.com/find-a-dealer/

Stern Spotlight – Nick Konopa:
"My name is Nick Konopa, and I am the manufacturing engineer at Stern Pinball. I've been here for almost a year and have enjoyed my job immensely since I started. The work is fast paced and different every day. I troubleshoot game-building issues, design assembly fixtures, and handle some general improvements in the factory. I like to think of myself as an assistant to the many operators that assemble our games. Part of my job is also interfacing with the Design Department to ensure new games are designed for manufacturability, and that the factory can deliver a quality product in a reasonable time.
Years ago, my grandfather planted the seed that got me interested in working for Stern. Richard "Dick" Konopa worked in cable design, and sales, at Bally-Midway and retired from Grand Products. These companies were leaders in the gaming industry during his tenure and I grew up playing Pac-man and pinball because of him. I was delighted to meet some coworkers at Stern who had worked with my grandfather in years past and could share stories of him as a working man. Following in his footsteps is part of what generates my passion for this company and industry.  My other source of passion is a genuine love for all things "fun". I've played dodgeball for about ten years in a competitive and casual context, and I can't get enough of cooking, gaming, or being outside in my spare time.
The fast pace of the job, awesome production team, and plenty of games, make this an ideal place for me to work and grow as an engineer. I manufacture entertainment for a living and get to play plenty of pinball on the job, who could ask for more?"