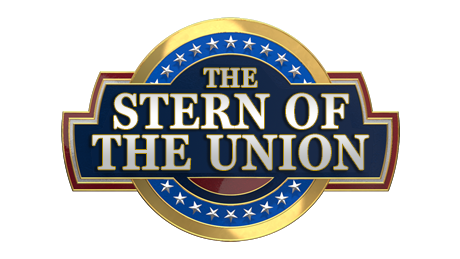 Back to All News
08/06/19
STERN OF THE UNION ADDRESS – AUGUST 2019
The Stern of the Union Address will be presented on the first Tuesday of every month (holiday and vacation excepted).  Without further ado my fellow pinheads:
Jurassic Park:
Stern Pinball unveiled its latest game, Jurassic Park!  This release was covered by numerous media outlets including The Nerdist, The Pop Insider, IGN, The Jurassic Park Podcast, Skewed & Reviewed, Yahoo!, Tweak Town, and UPI.  Read the full press release and see official pictures on our website – https://sternpinball.com/game/jurassic-park/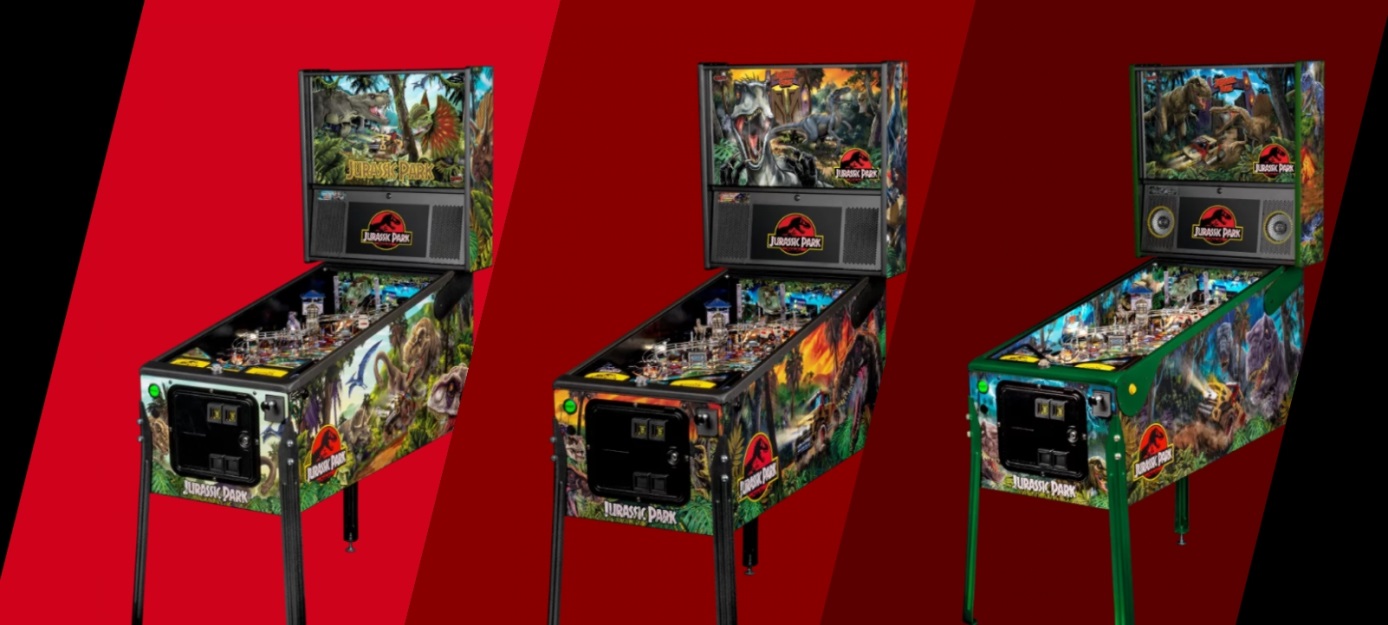 Missed the live gameplay premiere?  Check out a replay of the event with Jack Danger, the game team, and a random giant T-Rex here!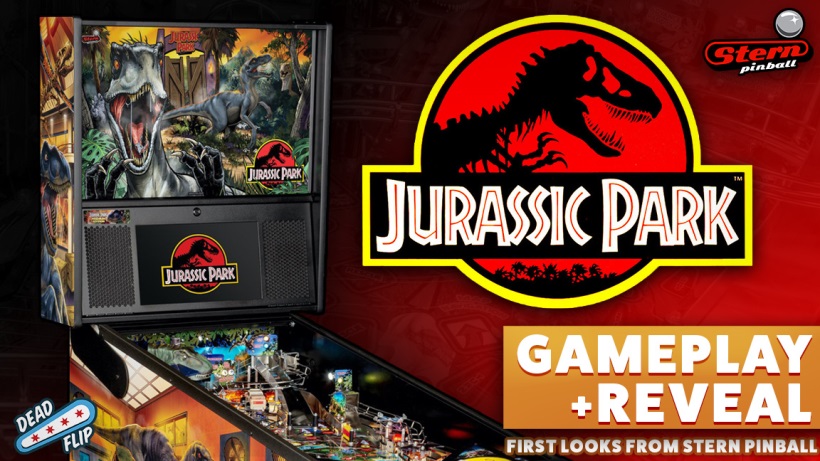 Here are some highlights of the first public access to Jurassic Park from the Stern booth at this year's Replay FX show in Pittsburgh!  Thanks to our authorized dealer, CoinTaker, for having all of the newest Stern titles available for everyone to play.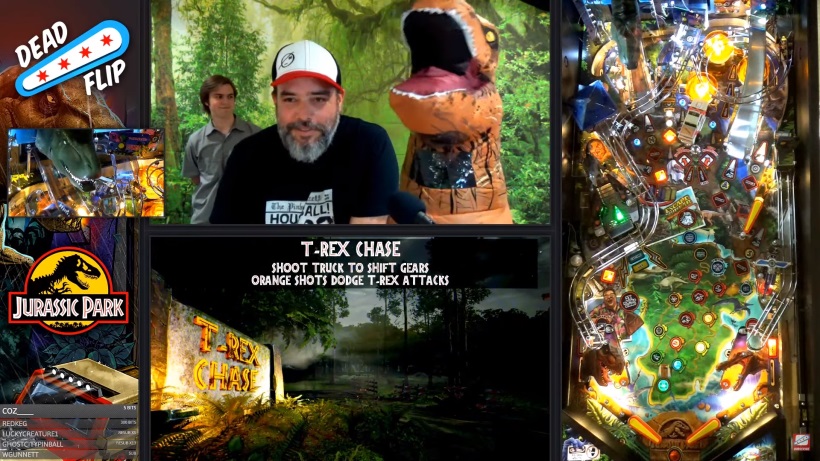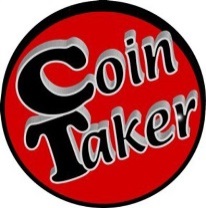 San Diego Comic-Con and Star WarsTM PinTM:
It was the biggest year yet for Stern at this year's San Diego Comic-Con International show with our largest lineup to date including the public unveiling of the Star WarsTM PinTM, a new stylish, affordable and fun pinball machine designed and engineered for the home.  We had games available to play in the Lucas/Star Wars booth throughout the entire Comic-Con show in addition to the Stern Pop-up Arcade thanks to our authorized dealer, Orange County Pinballs!  Full details of this affordable home game can be found here – https://sternpinball.com/affordable-home-game/star-wars-pin/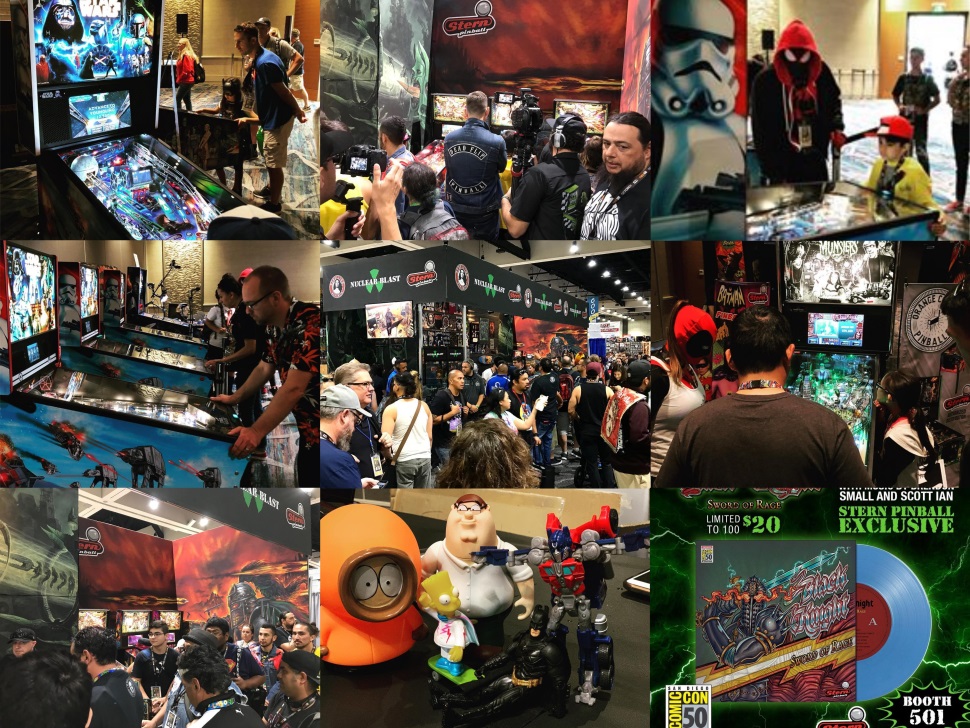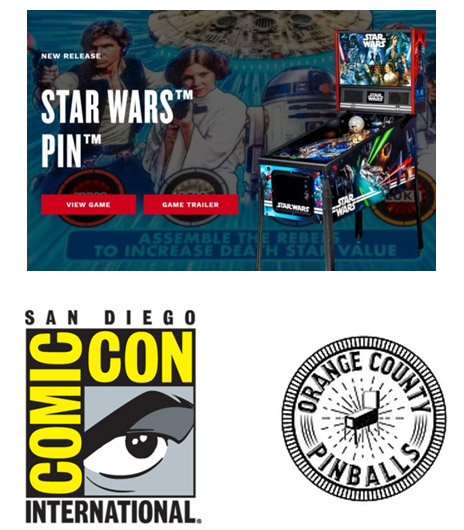 Stern Army Updates:
The Stern Army continues to grow with members spreading the gospel of pinball across the globe.  Here are our newest members and the pinball locations they support:
Private Chris Leach of Michigan (Tilted Arcade Bar)
Private Germain Mariolle of Washington (8-Bit Arcade)
Private Brooke Spradlin of Ohio (Crazy Martin's)
Congratulations to the following Stern Army members on their promotion from Private First Class to Specialist:
Specialist Rodney Minch of Michigan (Pyramid Scheme Bar)
Specialist Adam Herrington of Kansas (Industry Old Town)
Congratulations to the following Stern Army members on their promotion from Private to Private First Class:
Private First Class Scott Pierson of Michigan (The Coin Slot)
Private First Class Chuck Gardner of Maryland (Mom's Organic Market)
Private First Class Carolyn Dawson of Oklahoma (Cactus Jacks Family Fun Center)
Private First Class Chris Wamsley of Ohio (J&D's Place)
Private First Class David and Leeann DeSloover of Michigan (Beek's Bar & Grille)
Private First Class David Morris of Canada (Half Pints Brewing)
For more information and to join the Stern Army, please reach out to SternArmy@sternpinball.com
Stern Army Circuit:
Stern Pinball and the International Flipper Pinball Association are excited to announce the launch of the Stern Army Circuit!  The IFPA will be tracking the WPPR points earned at all IFPA sanctioned events held at Stern Army locations throughout the calendar year. At the end of the year, the top 10 finalists will receive prizes from Stern Pinball for their achievement.  For more information and live standings of this circuit, visit – https://www.ifpapinball.com/sternarmycircuit/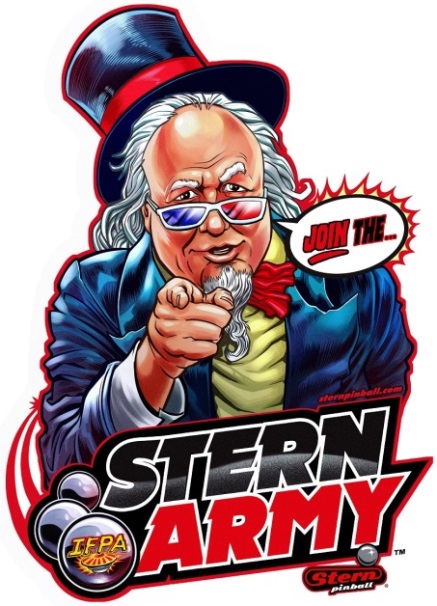 The Making of Black Knight: Sword of Rage Pinball:
Back after 30 years, fight the legendary Black Knight in the epic 3rd chapter of the pinball series, Black Knight: Sword of Rage! Created by game designer Steve "The King" Ritchie, the Black Knight has always taunted and antagonized players to battle him and now, for the first time, players will be able to fight back!
Filled with incredible features, the machine also contains a legacy sound package composed and performed by Scott Ian of Anthrax with Brendon Small that will have your blood pumping!
Take a look behind the scenes with the team at Stern Pinball as they discuss how they made the all-new Black Knight: Sword of Rage pinball machine!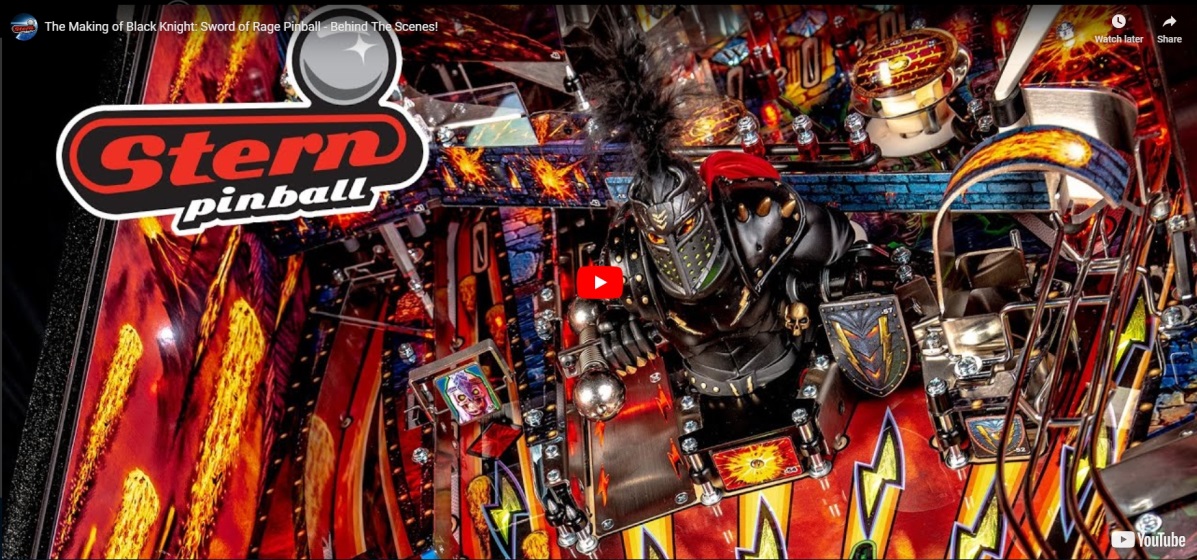 Stern Pinball at ESPN X Games Minneapolis:
Stern Pinball in collaboration with ESPN had a significant presence at this year's ESPN X Games in Minneapolis (http://www.xgames.com/minneapolis/), August 1-4th.  This event showcased pinball to an entirely new and captivated audience while enhancing our partnership with ESPN following our successful collaboration at the Bahamas Bowl game last December and the ESPN X Games in Aspen.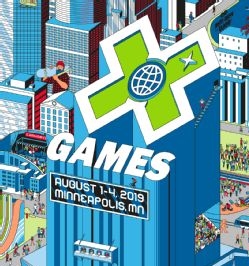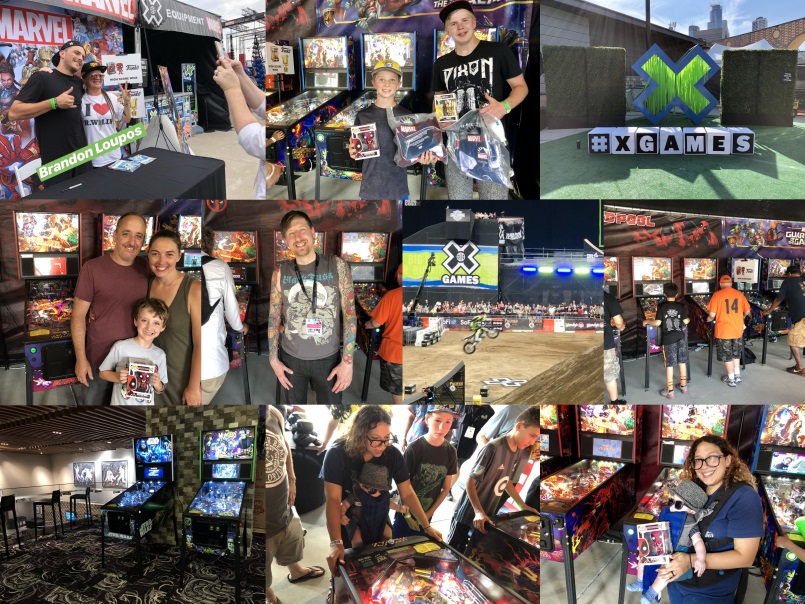 Stern Insider All-Access:
Available only to Stern Insider All-Access members, check out some behind the scenes development pictures and stories about the creation of Jurassic Park pinball!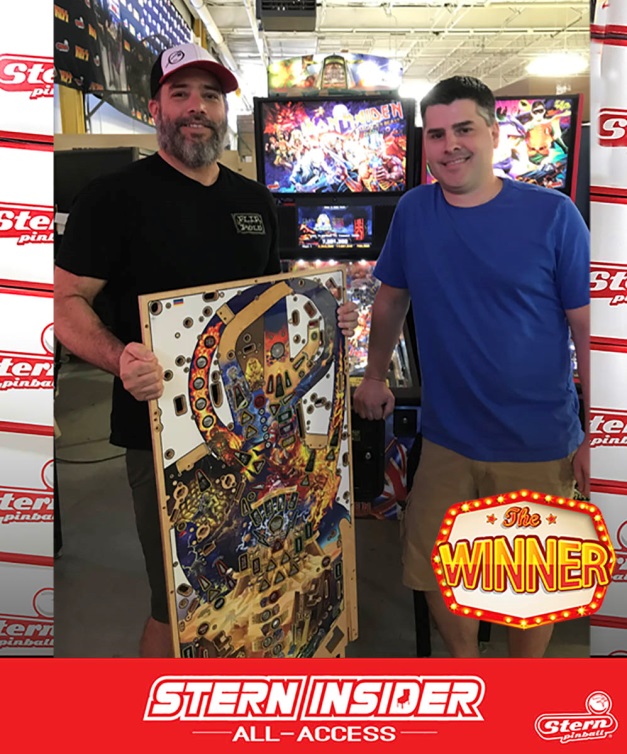 And congrats to David from California on being July's Stern Insider All-Access winner!  David received an Iron Maiden playfield autographed by lead game designer, Keith Elwin and lead programmer, Rick Naegele!  Do you have All-Access?  To register and become a Stern Insider, please visit https://sternpinball.com/stern-insider/
Stern Pro Circuit:
Congrats to all competitors at the Silverball Rumble at Pintastic and Pinburgh Stern Pro Circuit tournaments.  In the end, Steven Bowden emerged victorious at Pintastic.  Capping an incredible week in which his new game was launched, Keith Elwin won the 1,000 player tournament at Pinburgh, making it back-to-back victories at the world's largest tournament!  For full details on the Stern Pro Circuit presented by eBay, and to keep up with the current standings and schedule, please visit – https://sternpinball.com/stern-pro-circuit/
2019 Stern Pro Circuit Rankings – Top 10
1st
 Steven Bowden
San Antonio, TX
2nd
 Raymond Davidson
Everett, WA
3rd
 Lewis Bevans
Pittsburgh, PA
4th
 Bowen Kerins
Salem, MA
5th
 Colin MacAlpine
Austin, TX
6th
 Brian O'Neill
San Francisco, CA
7th
 Joe Lemire
Marlborough, MA
8th
 Trent Augenstein
Delaware, OH
9th
 Jim Belsito
Murrieta, CA
10th
 Jason Werdrick
Park Ridge, IL
Upcoming Stern Pro Circuit Events:
Status of Code:
We are continuously working to update and improve software for our machines.  There are always code updates and bug fixes in various stages of development; we will release them upon update completion.  Here are some of the latest updates and the status of things in the works.  As always, if you do encounter any bugs please feel free to provide information to bug.report@sternpinball.com:
Game of Thrones – In case you missed it, watch a replay of the code update for Game of Thrones with lead programmer Dwight Sullivan and Jack Danger, highlighting this comprehensive update. There are many new exciting features including new house abilities, new action button abilities, updated scoring and choreography, new speech calls and much more!  Check out the Game of Thrones 2019 Update Summary PDF here.
Black Knight – For all Black Knight owners, make sure you update your game to the latest v1.00.0 code release from last month. This exciting code update contains a new RAGE Wizard mode!  This special wizard mode is started by defeating the Black Knight and begins a 6-ball multiball frenzy to a completely new Scott Ian song!  The RANSOM Wizard mode has been added to the Pro model in addition to a revamped BLACK CASTLE mode across all models.  This code also contains a new U-Turn extra ball rule, mode balancing, scoring improvements, bug fixes, enhancements and additional polish.
Batman '66 – There is a new Batman update in the works.
Ghostbusters – We've recently allocated additional resources to the Ghostbusters update.
If you would like to join our mailing list for code updates, please send an e-mail to: Updates@sternpinball.com
Accessories:
Some people take their Stern merch seriously……very, very, seriously.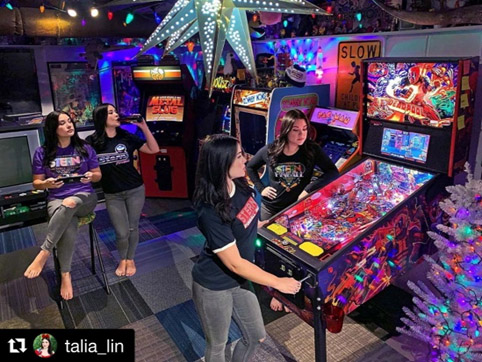 Check out our Stern Store for all accessories, collectibles, clothing and more including this month's featured items: LED translite frames (LCD and DMD versions), Black Knight Art Blades, Batman Crime Fighter Art Blades, and the Game of Thrones Topper (back for a limited time)!

All Stern Pinball accessories are available to purchase from your local authorized dealer – https://sternpinball.com/find-a-dealer/
Stern Spotlight – Ryan Cravens:
"Hi all, I'm Ryan Cravens and I'm the Director of North America Commercial Sales for Stern Pinball.  I have worked in the Amusement Industry for nearly 30 years and started in a family arcade when I was 13. I'm second generation in the business and grew up going to game conventions. I've worked in operations, distribution as well as manufacturing with experience working on the Big Buck Hunter and Golden Tee franchises. Data East's Batman is my personal favorite pinball machine and Capcom vs. SNK 2 is my favorite arcade game.
Outside of work I have two children (13 and 11) and an amazing wife of over 15 years. I'm an avid pop culture fan that is always looking for the next great album, movie or TV show and I usually drag my family into my interests as well."