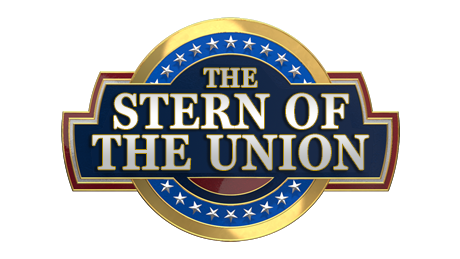 Back to All News
12/03/19
STERN OF THE UNION ADDRESS – DECEMBER 2019
The Stern of the Union Address will be presented on the first Tuesday of every month (holiday and vacation excepted).  Without further ado my fellow pinheads:
Elvira Launch Parties:
The official Elvira's House of Horrors Pinball Launch Parties continue to take place all over the world!  With Premium models making their way out of the factory, there are still some launch parties left, so check out the final list and location nearest you for your chance to win an official Elvira Pinball Launch Party trophy and other prizes.  Launch parties are hosted in conjunction with the IFPA (International Flipper Pinball Association) and the Stern Army.  Official launch parties can only be held at official Stern Army locations!  For more information on joining the Stern Army please e-mail SternArmy@sternpinball.com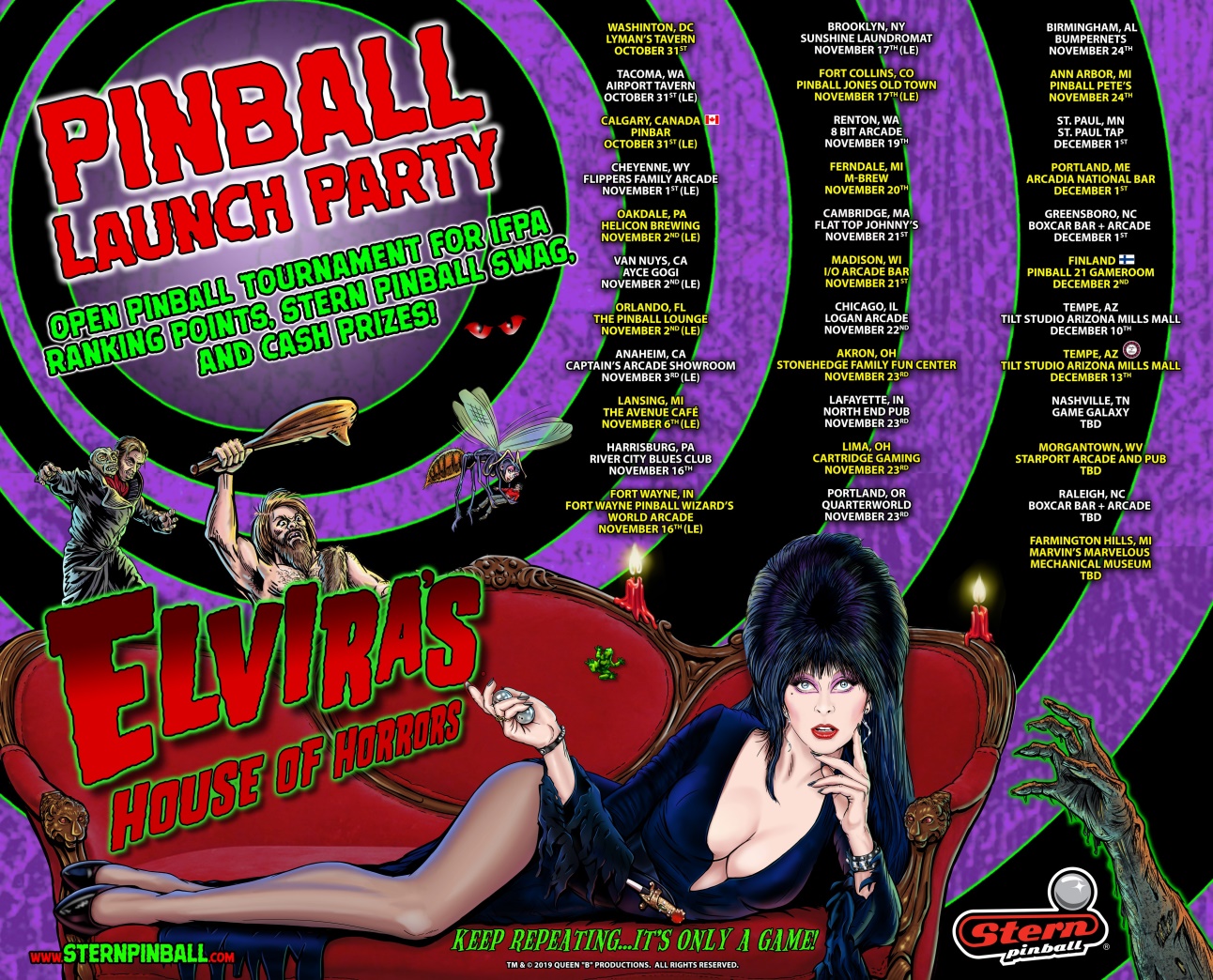 IAAPA 2019:
IAAPA is the premier trade association representing the diverse and ever-changing attractions industry.  Stern Pinball was on hand introducing and showcasing all of our newest games including Elvira's House of Horrors, Jurassic Park, Deadpool, Guardians of the Galaxy, Star Wars Comic Art and The Munsters!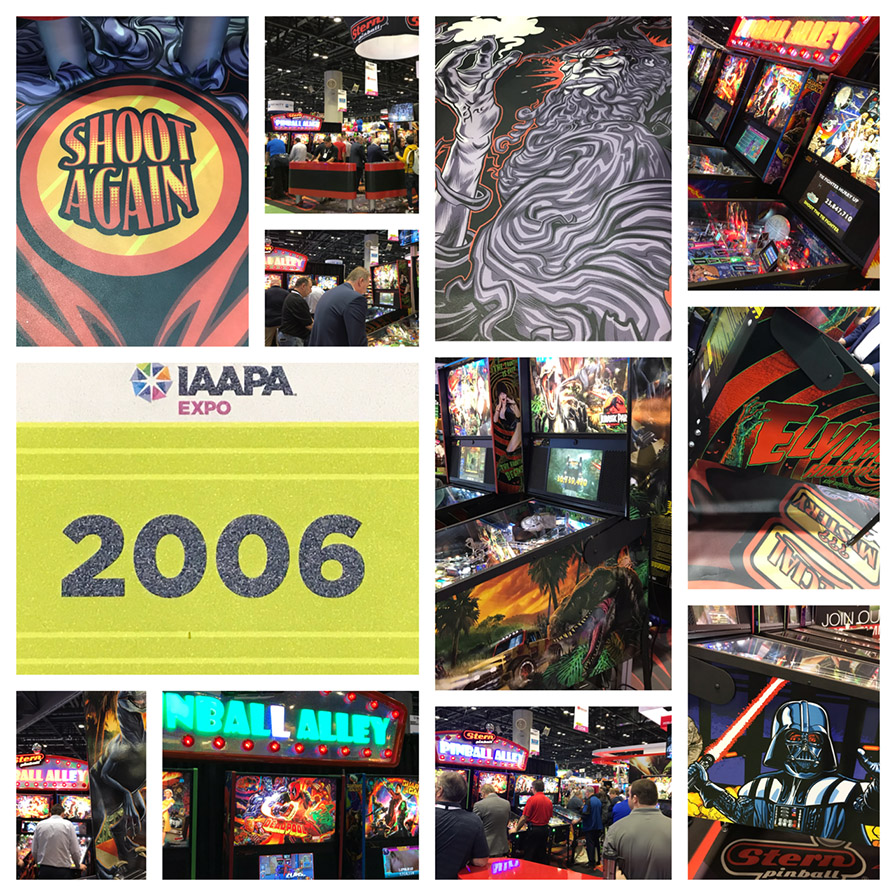 Stern Army Updates:
The Stern Army continues to grow with members spreading the gospel of pinball across the globe.  Here are our newest members and the pinball locations they support:
Private Tom Menge of Illinois (Cool Music Stop Bar and Grill)
Private Mark Farina, Jr. of Arizona (H.O.P. Central Brewery and Taproom)
Private Laura Fraley of Virginia (Richmond Pinball Collective)
Private Peter Janovics of Texas (Quasars Arcade)
Congratulations to the following Stern Army members on their promotion from Private First Class to Specialist:
Specialist Brad Steinke of Minnesota (BlainBrook Bowl)
Specialist John Bowes of North Carolina (Boxcar Bar + Arcade)
Specialist Sean Bueter of North Carolina (Reboot Arcade Bar)
Specialist Augustus Eustis of Massachusetts (Southern NH Pinball Club)
Specialist Schuyler Lane of California (The Dip)
Specialist Barry Gluckstein of New York (Pocketter Billiards & Sports Bar)
Specialist Kevin Grillo of Georgia (My Parent's Basement)
Specialist Bruce Nightingale of New York (The Silverball Saloon)
Specialist Mike Frasca of Maryland (Crabtowne)
Specialist Mark Carvey of Rhode Island (Flip Side Pinball Bar)
Congratulations to the following Stern Army members on their promotion from Private to Private First Class:
Private First Class Eric Sutton of North Carolina (Bill's Front Porch and Cape Fear Wine & Beer)
Private First Class Jason Lynch of Australia (Empire Alternacade & Events)
Private First Class Dan Bitterlich and Justin Lafreniere (Quazar's Arcade and Peacock Billiards)
Private First Class David Andersen of Colorado (Pinball Jones)
For more information and to join the Stern Army, please reach out to SternArmy@sternpinball.com
Stern Army Circuit:
Stern Pinball and the International Flipper Pinball Association launched the official Stern Army Circuit!  The IFPA will be tracking the WPPR points earned at all IFPA sanctioned events held at Stern Army locations throughout the calendar year.  Only one month left!  All top 10 finalists will receive prizes from Stern Pinball for their achievement.  For more information and live standings of this circuit, please visit – https://www.ifpapinball.com/sternarmycircuit/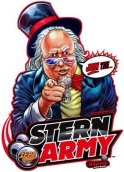 Stern Army Black Knight Ransom Championship Tournament:
The Black Knight Ransom Championship continues to rage on!  This global Stern Army high score tournament ends February 29, 2020, so make sure you find your local Stern Army event and start competing!  For full details and current leaderboard on this exciting tournament visit – https://www.ifpapinball.com/blackknight/
Stern Insider All-Access: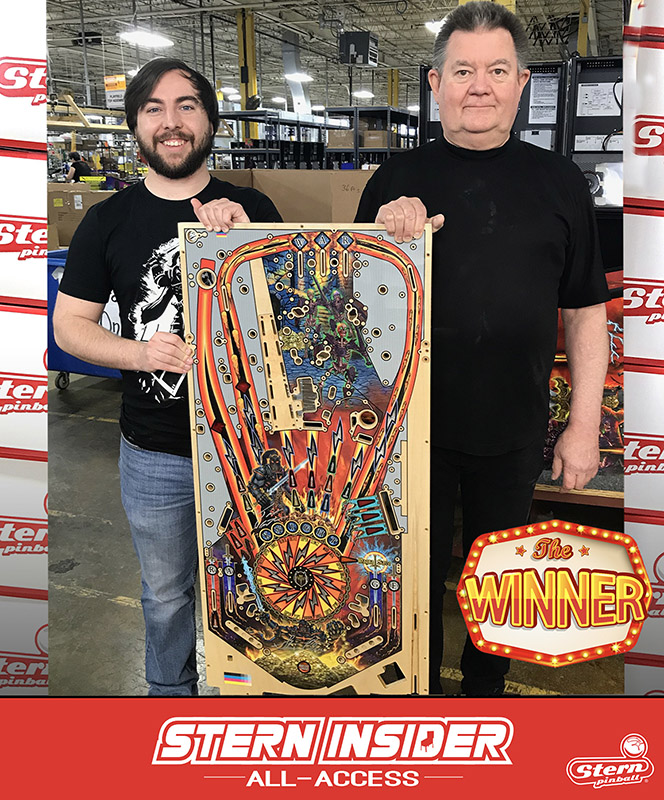 Congrats to John from Virginia, November's Stern Insider All-Access winner!  In celebration of Black Knight Friday, John received a Black Knight: Sword of Rage playfield autographed by lead game designer Steve Ritchie and lead programmer Tim Sexton!  Do you have All-Access?  To register and become a Stern Insider, please visit https://sternpinball.com/stern-insider/
Elvira Accessories Sneak Peek and Insider Giveaway Pack:
For All-Access members, check out a sneak peek of the upcoming Elvira's House of Horrors shooter knob and topper pinball accessories coming soon!
In addition, congrats to All-Access members Ian and Gabrielle from Canada, Rob and Luigi from Australia, David from the United Kingdom, Michel from France, Claus from Germany, Don from Denmark, and Wayne, Cliff and Dave from the United States on winning the Elvira Insider Giveaway pack!
Do you have All-Access? https://sternpinball.com/stern-insider/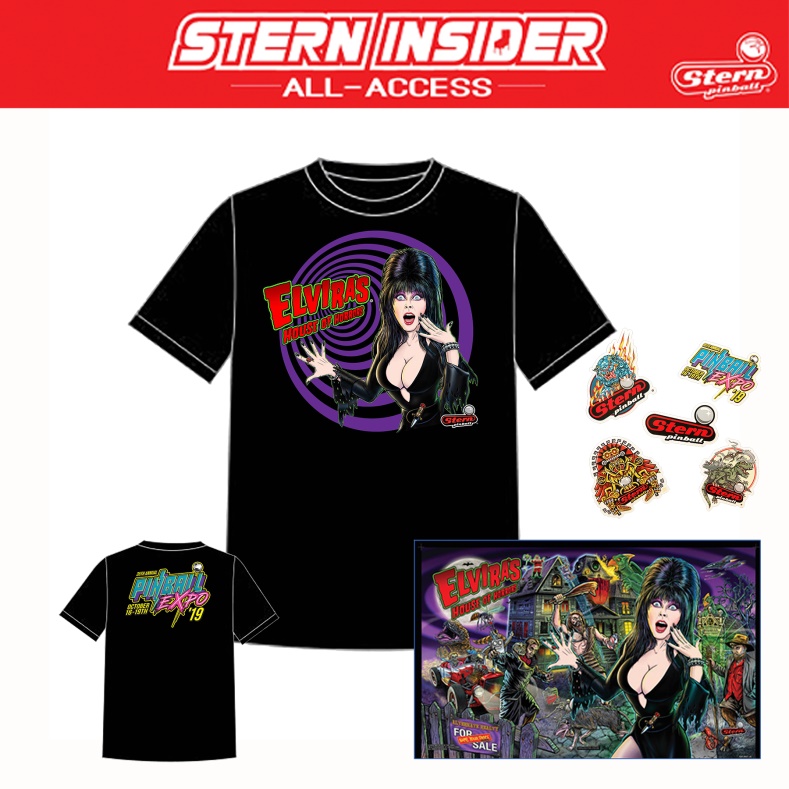 Engineering Updates:
We continuously make improvements to our games and over the last several months, have made improvements to the Spike2 PCB games' software, making it even easier for operation and use of our games.  These improvements will benefit both operators and home game owners.  Cost per play (or free play) is exhibited on the LCD display and all Spike2 games now have Persistent Settings (adjustments, audits, custom pricing, custom message, high score, and more).  These settings/adjustments can be saved.  They will not reset when software is updated.
You can save settings, high scores, adjustments and/or audits from one machine to reload to that machine or another machine.  The Save and Load command, located in the Utility sub-menu of the Service Menu enables these functions.  We have also reinstituted the use of a coin door power interlock switch, cutting playfield power when the coin door is opened.  You will see many more system improvements in the future!
Stern Pro Circuit:
Congrats to all competitors at the final two events of the 2019 Stern Pro Circuit season, Free Play Florida and OBX Flippers Fall Tournament.  In the end, Eric Stone (AKA "The Weatherman") emerged victorious at the Free Play Florida tournament  and Aleksander Kaczmarczyk (17 year old phenomenon) won the OBX Flippers Fall tournament.  For full details on the Stern Pro Circuit presented by eBay, and to keep up with the current standings and schedule, please visit – https://sternpinball.com/stern-pro-circuit/

With the regular season of the 2019 Stern Pro Circuit in the books, check out this recap video from the largest circuit event of the year, the Pinburgh Match-Play Championships!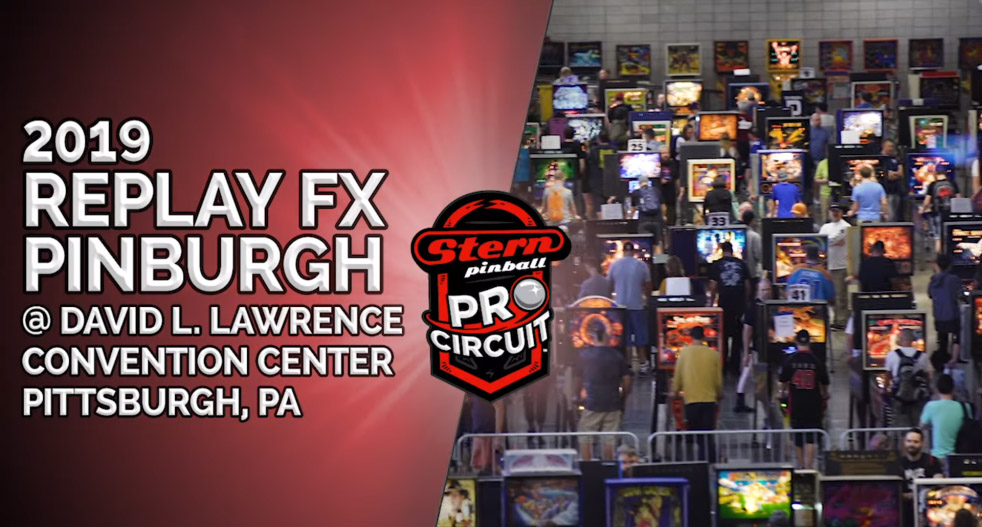 Status of Code:
We are continuously working to update and improve software for our machines.  There are always code updates and bug fixes in various stages of development; we will release them upon update completion.  Here are some of the latest updates and the status of things in the works.  If you would like to join our mailing list for code updates, please send an e-mail to Code.Updates@sternpinball.com.  If you do encounter any bugs please feel free to provide information to bug.report@sternpinball.com
Elvira – For all Elvira owners, please make sure you have updated your game to the most current code version (v0.87.0). This code contains bug fixes, additional polish and game enhancements that will significantly improve the gameplay and reliability of your game.  Be on the lookout for a new code update later this month.
Jurassic Park – For all Jurassic Park owners, please make sure you have updated your game to the most current code version (v0.95.0). This code contains multiple new wizard modes, bug fixes, enhancements and additional polish.  Be on the lookout for a new code update later this month.
Accessories:
Check out our Stern Shop for all accessories, collectibles, clothing and more including this month's featured item: Black Knight: Sword of Rage "Fire Edition" LP Vinyl Album, while supplies last!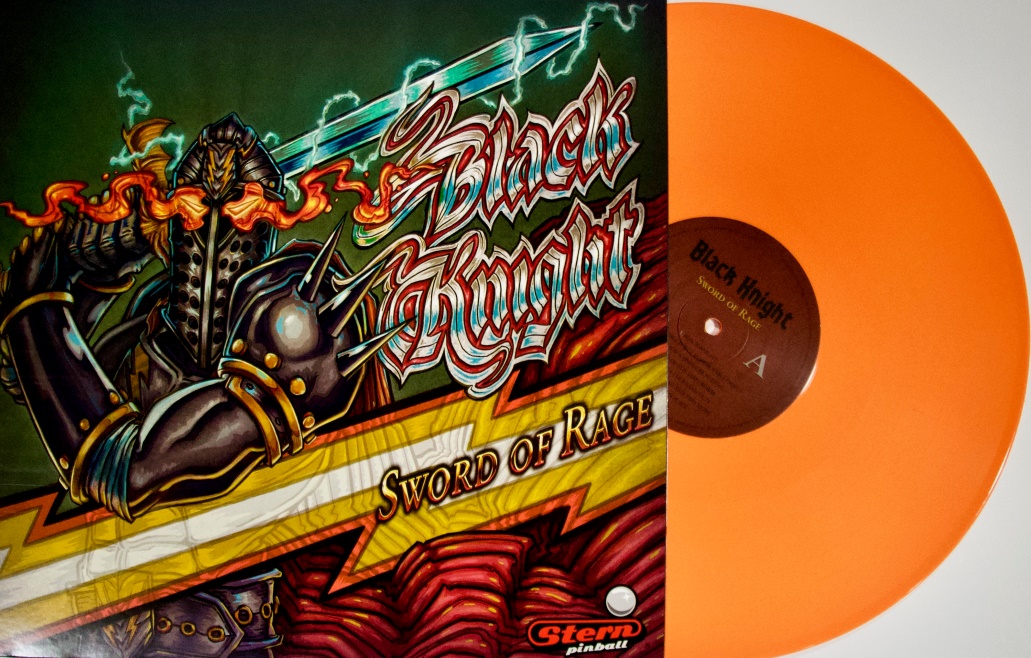 The Star Wars topper is available to purchase through select authorized Stern dealers.  It will be available on the Stern Shop soon.  All Stern Pinball accessories are also available to purchase from your local authorized dealer – https://sternpinball.com/find-a-dealer/
Stern Spotlight – Olivia Jensen:
"Hello!! I'm Olivia Jensen, and I'm a technical artist here at Stern. I work with the fantastic art and animation team making the graphics on the LCD screen, doing anything from motion graphics to storyboards to animation.
My passion lies mostly in visual storytelling and drawing, so most of the work I do is in preproduction with storyboards. This means that I am usually among the first artists to work on each game, sketching out what each mode is going to look like on the screen in a way that both tells a story and is visually exciting.
I graduated from DePaul University in Chicago this past spring, so I am quite new to the world of pinball. I try to use my youth and background in film as an advantage here, as it allows me to bring a fresh perspective to the team. I've learned a lot over the course of my time here and have been steadily familiarizing myself with pinball, and I am enjoying it quite a bit!
Outside of Stern, I am an indie animator and illustrator, and I love to spend any and all free time I have creating art. Although most animation work I do is digital, my favorite medium to work in is ink and watercolor. When I'm not working, I can usually be found sketching over a chai latte at a coffeeshop, browsing thrift stores for vintage clothing, or following my recent short film "waiting by the phone" around at film festivals.
My hope is that I can further immerse myself into pinball by playing and making more games! I take pride in the fact that I am a young woman in the industry, and one of my goals is to support women in games and film; I can't wait to see a future where women are represented and supported in a positive way both in the content we create and behind the scenes. I'm incredibly proud of the work that our art team has been creating and I feel very inspired by the talent I am surrounded by!"