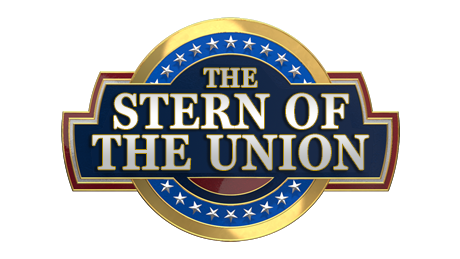 Back to All News
05/04/20
STERN OF THE UNION ADDRESS – MAY 2020
The Stern of the Union Address will be presented on the first Tuesday of every month (holiday and vacation excepted).  Without further ado my fellow pinheads:
PlayStrongTM:
For the love of the game, Stern Pinball has announced the #PlayStrongTM Initiative.  It's through this emotional and visceral experience that now, more than ever, pinball is healing, saving, and broadening connections with people and families worldwide.  Defying gravity, battling physics, and immersing into different pinball worlds like the Upside Down in Stranger Things or escaping Isla Nublar in Jurassic Park, the silver ball is helping people stay safe by playing strong.  Pinball has been helping bring families closer together during these times.
Do you have a PlayStrongTM pinball story to share with the world?  Send your inspirational message and pictures to Insider@sternpinball.com for a chance to be featured across Stern's social media channels in addition to winning exclusive Stern swag and merchandise!
Read the full press release here and check out Mark from Texas' story here!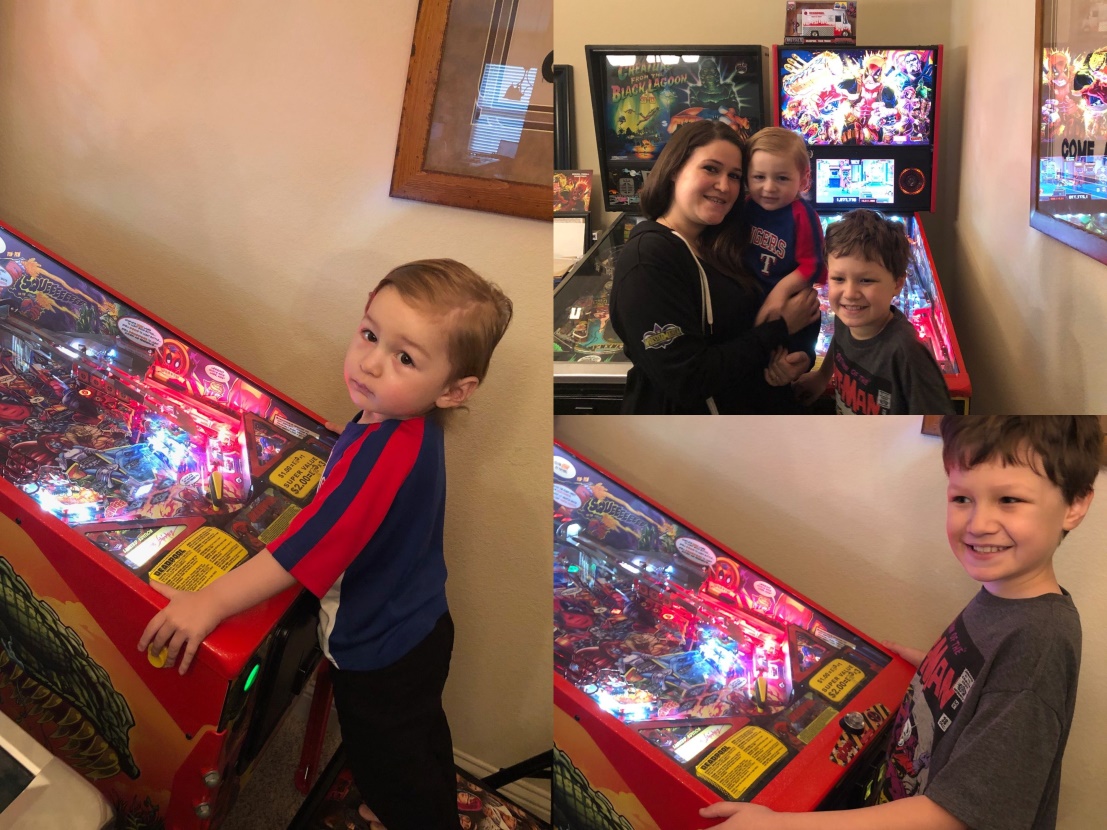 Stern Showdown:
Pinball fanatics around the world can participate and root on their favorite Stern pinball machine in the first ever Stern Showdown!  Make your voice and vote heard by voting on your favorite Stern Pinball machines on Facebook, Twitter, and Instagram.  The ball is wild and this bracket is bound to provide upsets and surprises galore, but ultimately there will be only one winner!  Which game will prevail?!  New battles take place every 48 hours.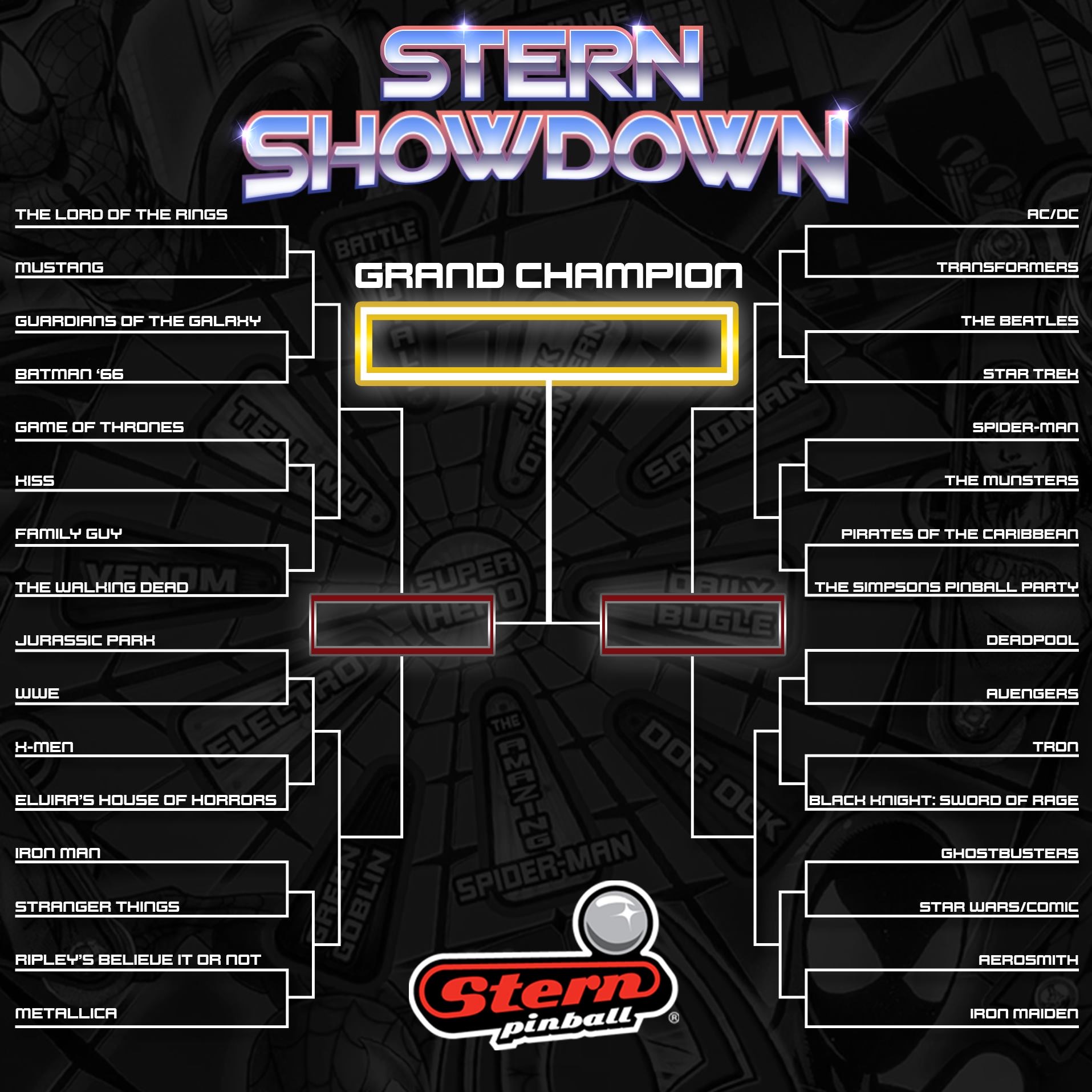 Pinball Streaming in the News:
Check out these featured articles highlighting the sheer fun and entertainment pinball can provide through watching live stream events!  Articles include two pieces on Jack Danger and his Dead Flip channel here and here as well as the up-and-coming pinball streamer, "Laser Los"!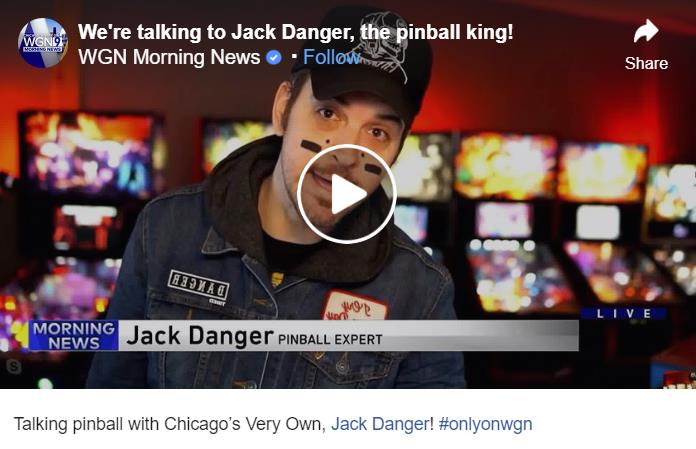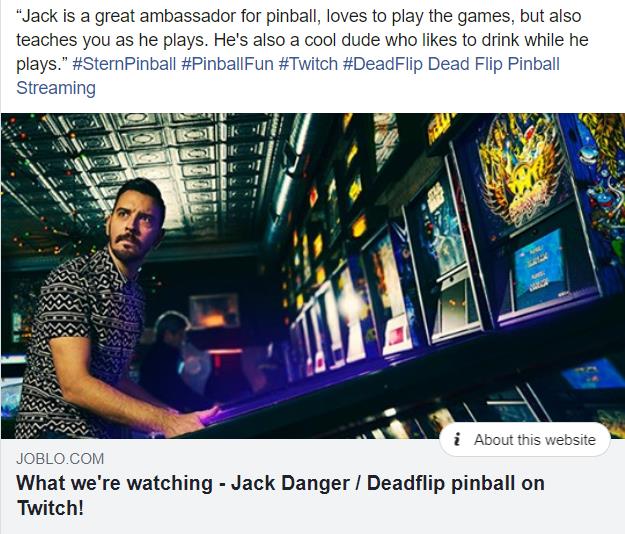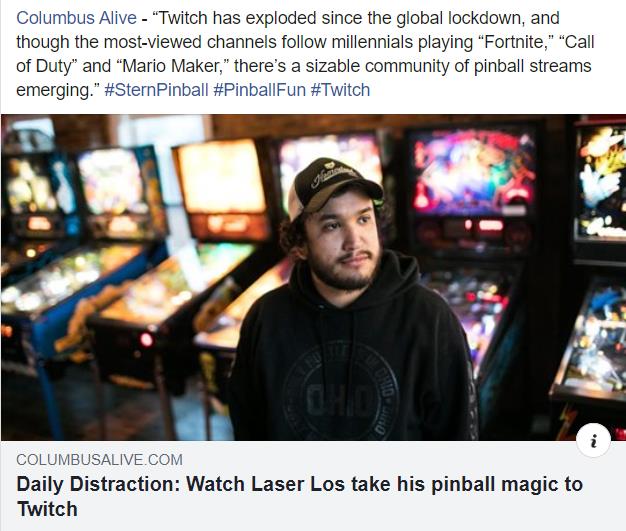 Licensing International Excellence Awards:
The 2020 International Licensing Awards ballot has been finalized, featuring a star-studded list of nominees from all over the world vying for the industry's most prestigious honor.  More than 600 entries were received this year from companies in 22 countries and Stern Pinball's The Beatles pinball machine was nominated for Best Licensed Product!  Congrats to all the nominees.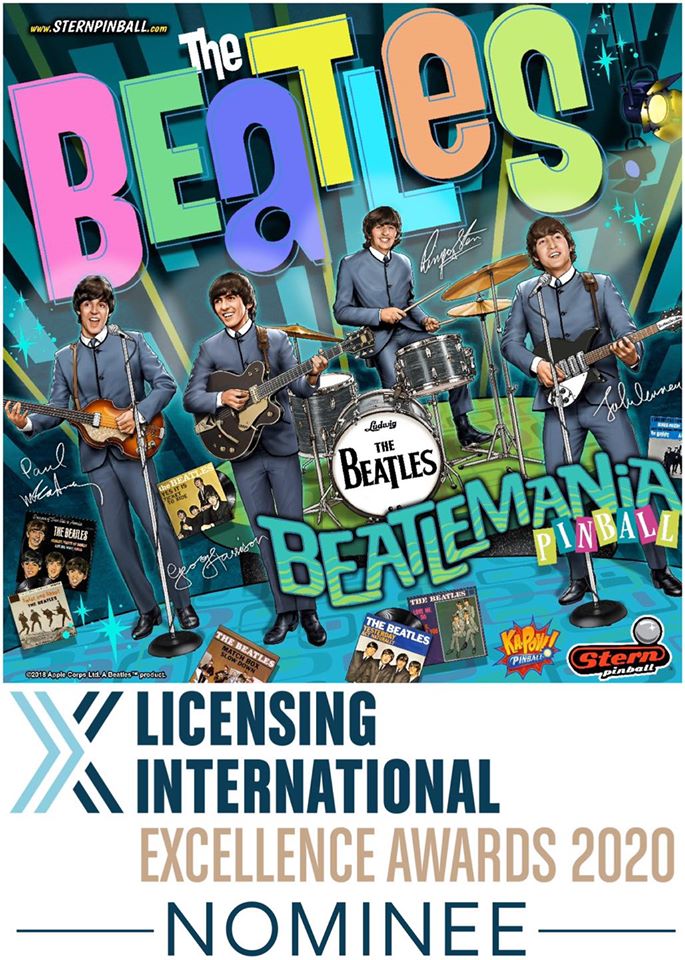 Gameroom of the Week:
Have an amazing gameroom to share with the world?  Leave a photo comment on any of our Facebook or Instagram posts and you may be our next winner!  Not on social media?  Not a problem!  You can submit your incredible gameroom directly to Insider@sternpinball.com for your chance to win a Stern Swag Pack!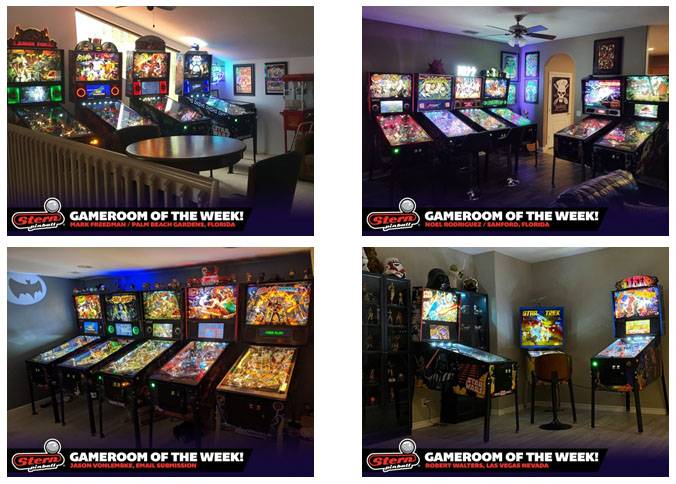 Stern Pinball Arcade:
Announcing the Stern Pinball Arcade Best Score Giveaway!  Each week we're highlighting a different game in the Stern Pinball Arcade with top scores having a chance to win table codes or even a Stern translite!

Weekly High Score Challenge and Dead Flip Pinball Streaming Battles:
Stay tuned for the weekly high score challenge on the latest Stern Pinball machines!  Want to participate?  It's easy!  Post a photo of your personal best score as a comment on our Facebook posts or submit directly to Insider@sternpinball.com and a random lucky player will win that game's translite!
Don't own or have access to the latest Stern Pinball machines, but want to watch the action?  Subscribe to Dead Flip Pinball on Twitch (https://www.twitch.tv/deadflip) and tune in as Jack Danger streams your favorite new Stern pinball machines as well as hosting global streaming battles!  Check out replays of his global Deadpool, Metallica, and Jurassic Park streaming battles with dozens of players competing in different cities around the world simultaneously!!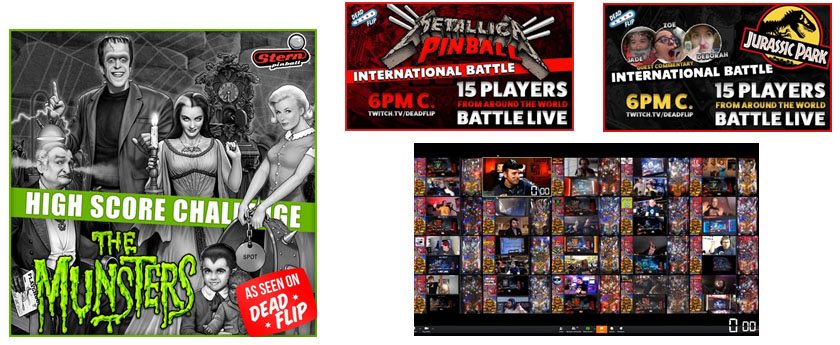 Stern Pinball Rental Program:
Stay entertained by staying inside with the latest Stern Pinball machines!  Just because your local bar or arcade might be temporarily unavailable, doesn't mean there aren't still plenty of opportunities to play the newest Stern games.  Contact your local authorized Stern dealer for more information on renting your very own Stern pinball machine!  https://sternpinball.com/find-a-dealer/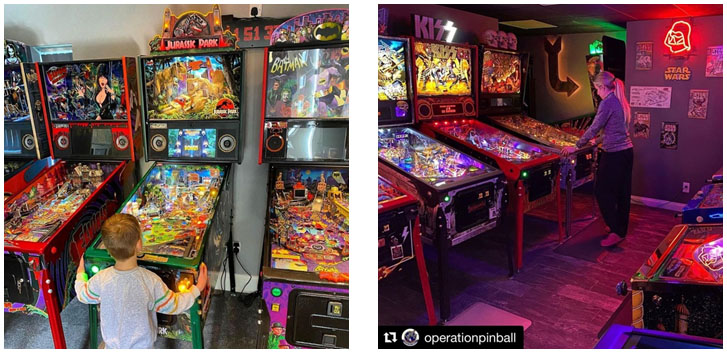 Making of Stranger Things:
Take a look behind the scenes with the team at Stern Pinball as they discuss how they made the all-new Stranger Things pinball machine!  Watch an exclusive video that highlights the video animation department and how they are able to translate the world of Stranger Things into pinball here.  In addition, see the full Making of Stranger Things video with the full design team here.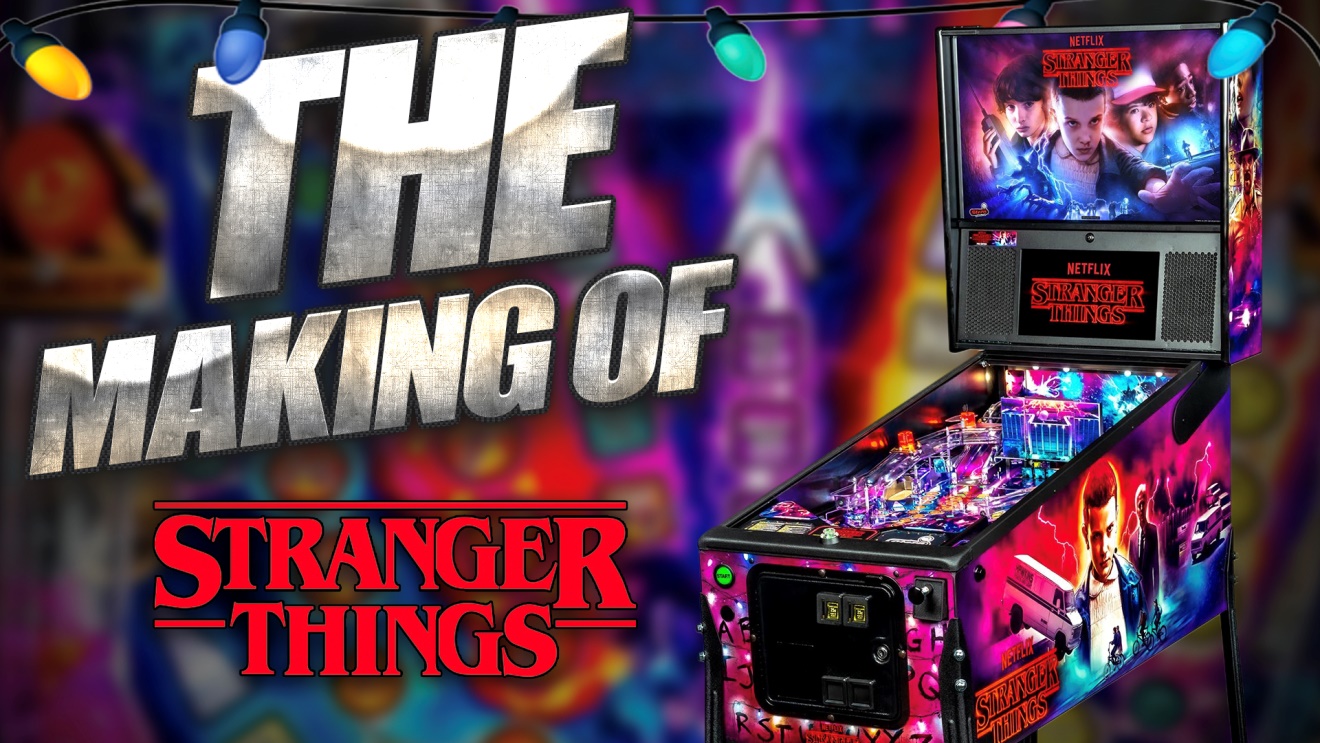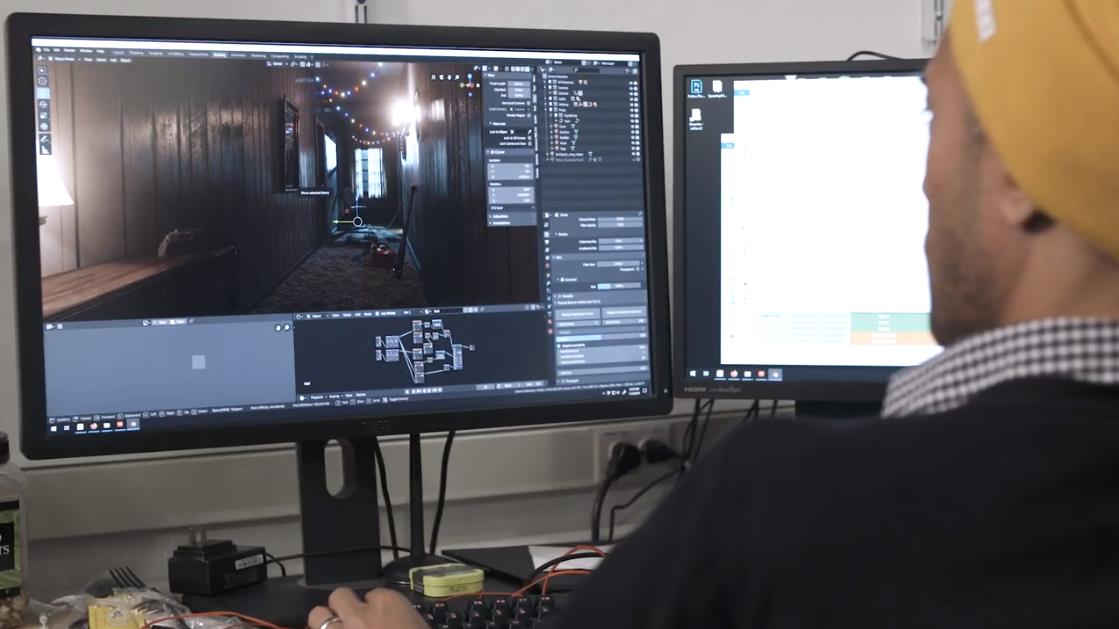 Black Knight Alternative Soundtrack:
Have you heard the new game-changing alternative soundtrack to Black Knight?  This feature is included in the latest code update (v1.01.0) available as an adjustment for operators and owners and will create an entirely new experience while playing Black Knight!  Check out a replay of the latest Dead Flip Pinball stream highlighting this new soundtrack here.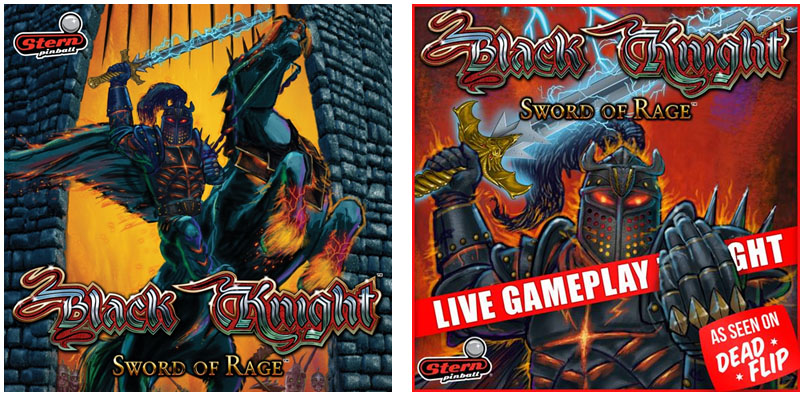 Stern Army Updates:
The Stern Army continues to grow with members spreading the gospel of pinball across the globe.
Congratulations to the following Stern Army members on their promotion from Private First Class to Specialist:
Specialist Nathan Eppley of Pennsylvania (River City Blues Club)
Specialist Joe Albertson of North Carolina (Palmer St. Game Bar and The Basement Arcade Bar)
Congratulations to the following Stern Army members on their promotion from Private to Private First Class:
Private First Class Christian Gainsley of California (Outer Orbit)
Private First Class Kurt van Zyl of Florida (The Pinball Lounge)
Private First Class Allison Amirault of Canada (Chocolate Lake Arcade)
Private First Class Scott Kirvan of Washington (Slaughter County Brewery)
Private First Class Justin Withnell of Australia (Tattersalls Hotel)
Private First Class Ray Leitzke of Illinois (Gameworks)
For more information and to join the Stern Army, please reach out to SternArmy@sternpinball.com

Stern Insider All-Access: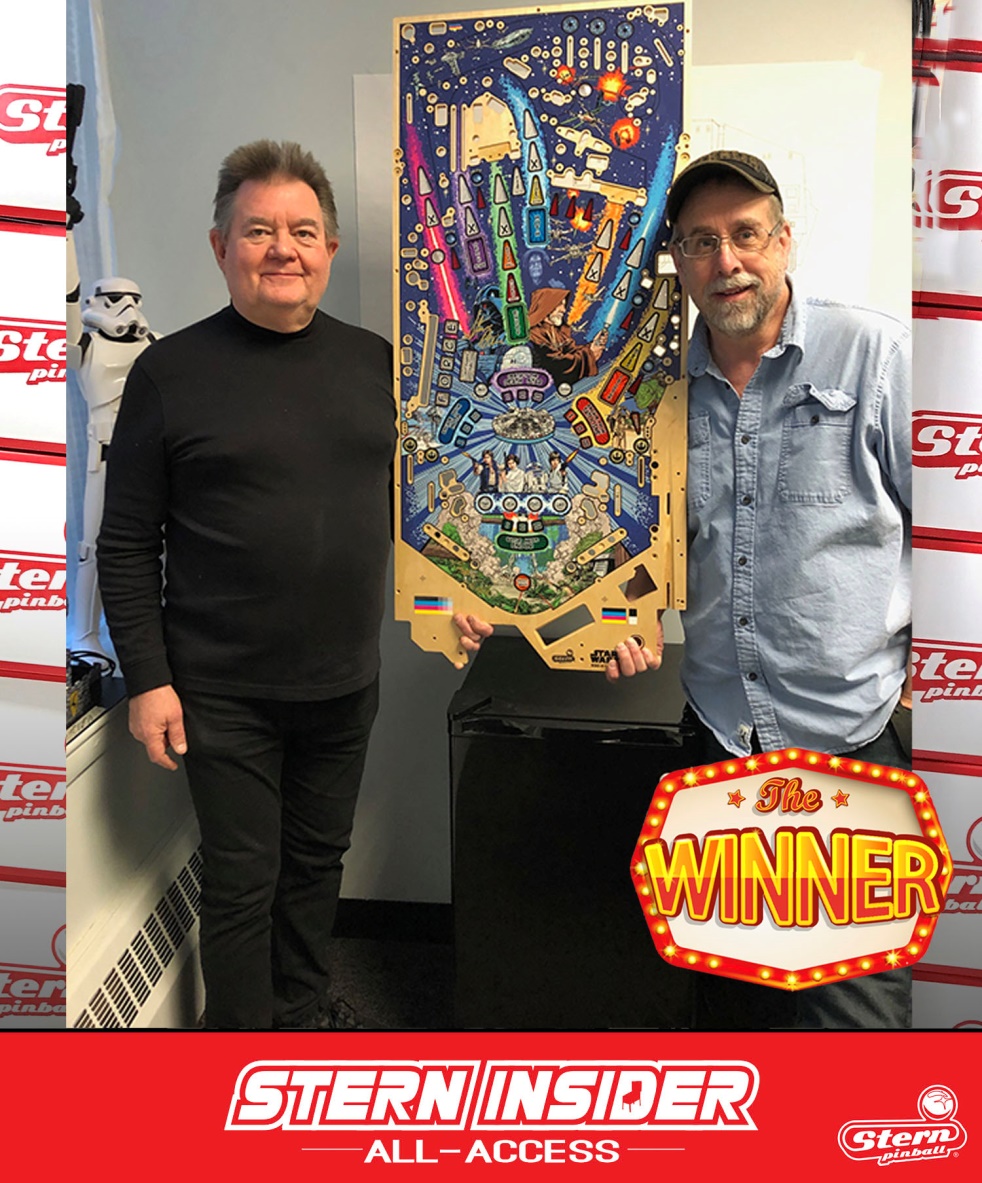 Congrats to Tony from Illinois, April's Stern Insider All-Access winner!  Tony received a Star Wars playfield autographed by lead game designer Steve Ritchie and lead programmer Dwight Sullivan!!  Do you have All-Access?  To register and become a Stern Insider, please visit https://sternpinball.com/stern-insider/
May the 4th Be With You:
Check out a replay of the latest Dead Flip Pinball stream highlighting the Star Wars Pin on May 4th here.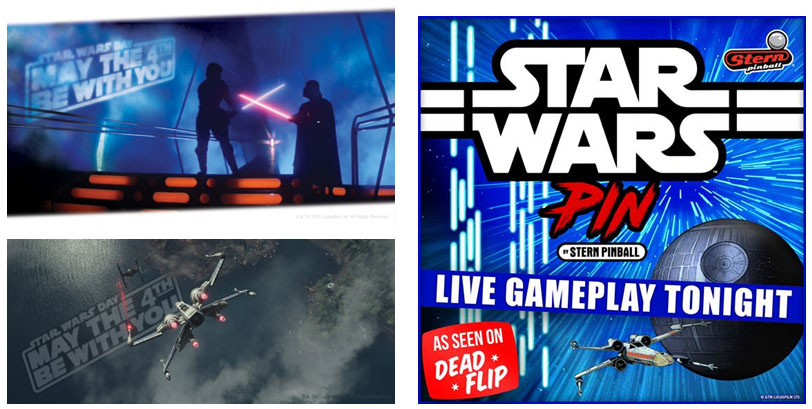 Elvira:
Check out Elvira getting in on the pinball fun! Not only did she accept her most recent TWIPY award for best pinball callouts in a video here, but she also highlighted Stern merch in quite an interesting way!

Status of Code:
We are continuously working to update and improve software for our machines.  There are always code updates and bug fixes in various stages of development; we will release them upon update completion.  Here are some of the latest updates and the status of things in the works.  If you would like to join our mailing list for code updates, please send an e-mail to Code.Updates@sternpinball.com.  If you do encounter any bugs please feel free to provide information to bug.report@sternpinball.com
Jurassic Park – For all Jurassic Park owners, please make sure you have updated your game to the most current code version (v1.01.0) released last month.
Iron Man – For all Iron Man owners (Vault and Original editions), please make sure you have updated your game to the most current code version (v1.86.0) released last month.
Elvira – For all Elvira owners, please make sure you have updated your game to the most current code version (v0.95.0) released last month. Be on the lookout for a new code update later this month.
Stranger Things – For all Stranger Things owners, please make sure you have updated your game to the most current code version (v0.88.0). Be on the lookout for a new code update later this month.
Accessories:
Check out our Stern Shop for all accessories, collectibles, clothing and more including this month's featured items, the new Spring merchandise line!  Wear what you love while loving what you wear.  Extended through the end of May, receive free domestic shipping on orders of $50 or more on all Stern merchandise and accessories!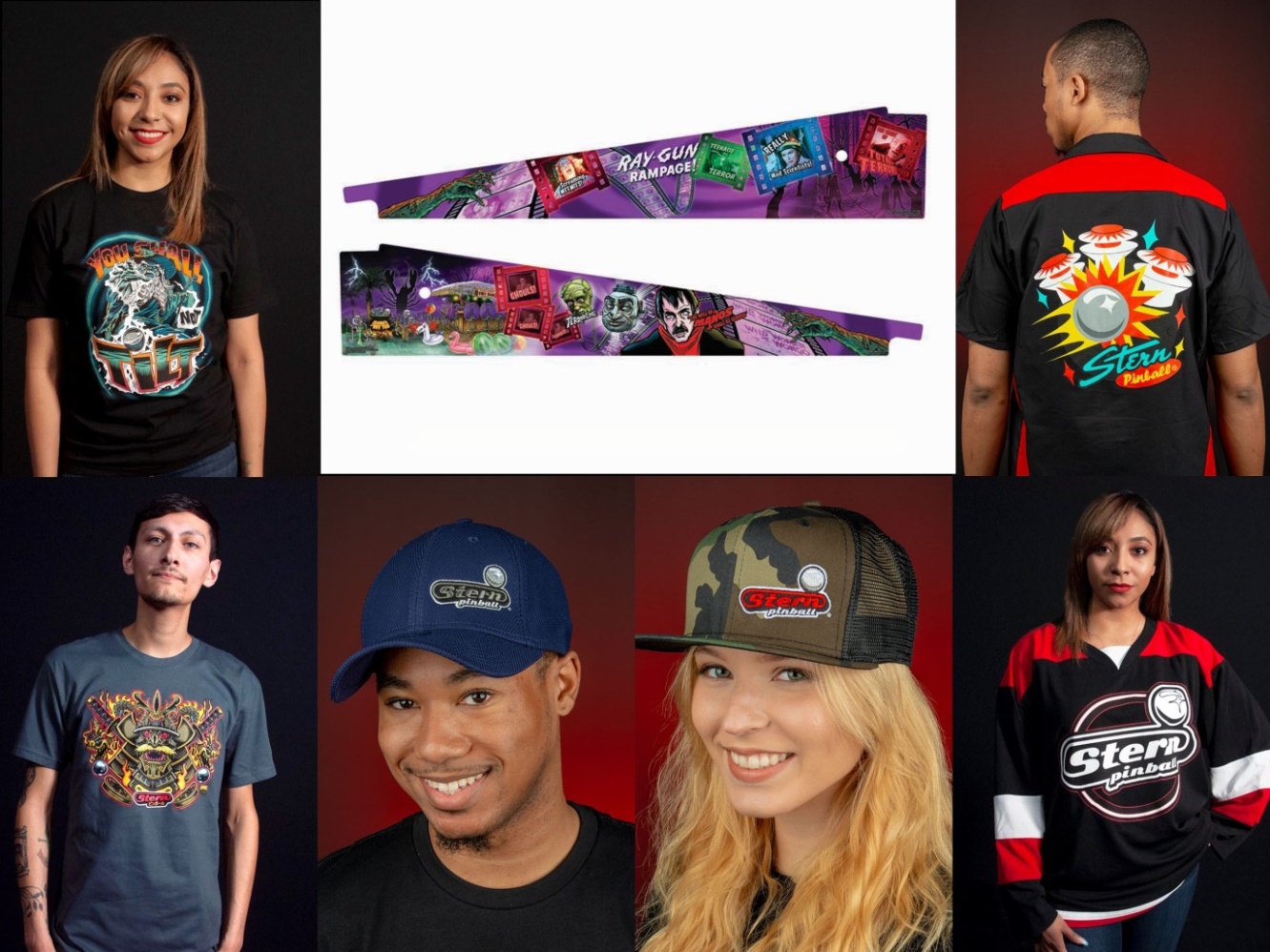 All Stern Pinball accessories are also available to purchase from your local authorized dealer – https://sternpinball.com/find-a-dealer/
Engineering Update:
Stern continuously looks to improve our systems and features available to our customers.  Moving forward, all Stern games will include the unique system adjustment TARGET_GAME_TIME.  The TARGET_GAME_TIME standard adjustment is only accessible when the BALL_SAVE_TIME adjustment is enabled.  TARGET_GAME_TIME enables a multi-use ball saver, whose duration is dynamically calculated for each ball to help ensure the player has a guaranteed amount of play time per game.  The TARGET_GAME_TIME adjustment has a range of 1m 30s to 3m 00s and defaults to NO_TARGET_TIME (disabled).  When disabled a traditional single-use BALL_SAVE_TIME ball saver will be used for each ball in play.  When TARGET_GAME_TIME is enabled the first ball of play will have a multi-use ball saver of BALL_SAVE_TIME seconds.  The second ball will have a multi-use ball saver which is 25% of the (TARGET_GAME_TIME – player_game_time).  The third and beyond will have a multi-use ball saver which is 50% of (TARGET_GAME_TIME – player_game_time).
Belles & Chimes:
Stay at home orders haven't stopped Belles & Chimes from continuing their pinball fun.  Check out a screen capture from their latest Zoom pinball hangout as well as Belle Rebecca and Jordan welcoming their new baby into the world!  Click here to learn more about the Belles & Chimes organization.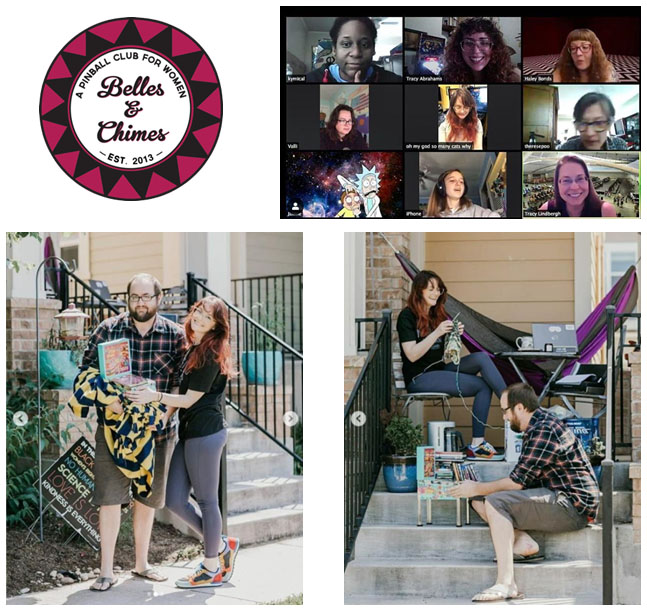 Stern Spotlight – Elliot Eismin:
"Hi everyone! My name is Elliot Eismin. I am a mechanical engineer here at Stern Pinball. I have worked at Stern since May of 2014, so that would make 6 years at Stern! Before I worked at Stern, I thought no one was making pinball machines anymore. My only exposure to pinball was that my uncle had a Comet machine in his house and I always loved playing it.
My first real job after college was I worked at Caterpillar in the engine performance division. I was with a team that ran simulations on Cat engines to see if them met EPA regulations. I mostly did scripting and programming, but that wasn't what I really wanted to do. So, I left and found a job at Incredible Technologies. I worked on helping them finish their in-house designed slot machine cabinet, and helped design a redemption cabinet. They had to let me go, but luckily my boss there knew George Gomez and set me up with an interview at Stern Pinball and now I work for Stern!
My responsibilities at Stern pinball are handing the mechanics of the game which include: designing mechanism, creating prototypes, life testing of mechanism, overall playfield layout management, and supporting production. So basically, anything that you see on the playfield I will have designed or had a hand in. I work with a game designer who will lay out the playfield and control the flow, progress, and overall theme of the game. I will take that vision and make it a reality. The titles that I have been the head mechanical engineer on are: WWE Wrestlemania, Ghostbusters, Star Wars, and Munsters.
Outside of working at Stern, my biggest hobby is that I am a mentor for a First Robotics team, FRC 111 WildStang. I am a Mechanical mentor on them team and help teach high school students how to design, build, and maintain a robot. I am also in a casual pinball league in Chicago with team Tilty as Charged. Other than that, I like to be outside as much as possible and love to ride my bike, hike, and go camping.
For a Mechanical engineer who likes to design, Stern pinball is one of the best places to work at! It's the only place that I can think of that you get to design, build, and launch a product and be in control of it the entire way. I also get to work with some of the most creative and talented people around. There are defiantly frustrating and challenging times, but those come with any job. In the end I get to design and play with toys all day, what could be better!"