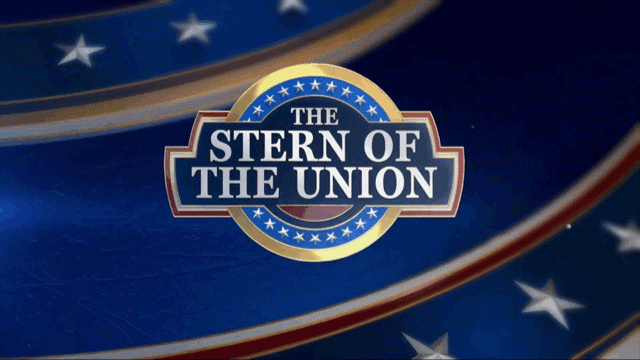 Back to All News
02/02/21
STERN OF THE UNION ADDRESS – FEBRUARY 2021
The Stern of the Union Address will be presented on the first Tuesday of every month (holiday and vacation excepted).  Without further ado my fellow pinheads:
Whole Lotta Love from CES 2021:
CES is the most influential tech event in the world – the proving ground for breakthrough technologies and global innovators.  This is where the world's biggest brands do business and meet new partners, and the sharpest innovators hit the stage.  While this year's show wasn't in person, it didn't stop Stern Pinball from hitting the virtual stage, showcasing our latest hit game Led Zeppelin to press outlets all over the world.  To kick things off, Stern participated in the official ShowStoppers (replay here) digital press event alongside other innovators and industry leaders to demonstrate to over 1,000 journalists from 67 countries the latest and greatest in new tech for work, home and play.  The reception to Led Zeppelin has been off the charts and the hits kept coming all throughout CES week!  In addition to being named "Best of CES" by International Business Times, Led Zeppelin was featured in this exclusive CNET video coverage, WIRED feature, Venture Beat article, Shacknews Best of CES list, Make Use Of "Best of CES" list, Nikki Rich Show interview, Channel 12 News highlight, TidBITs, Big Jim's House radio show and Serious Insights article with much more coverage to come!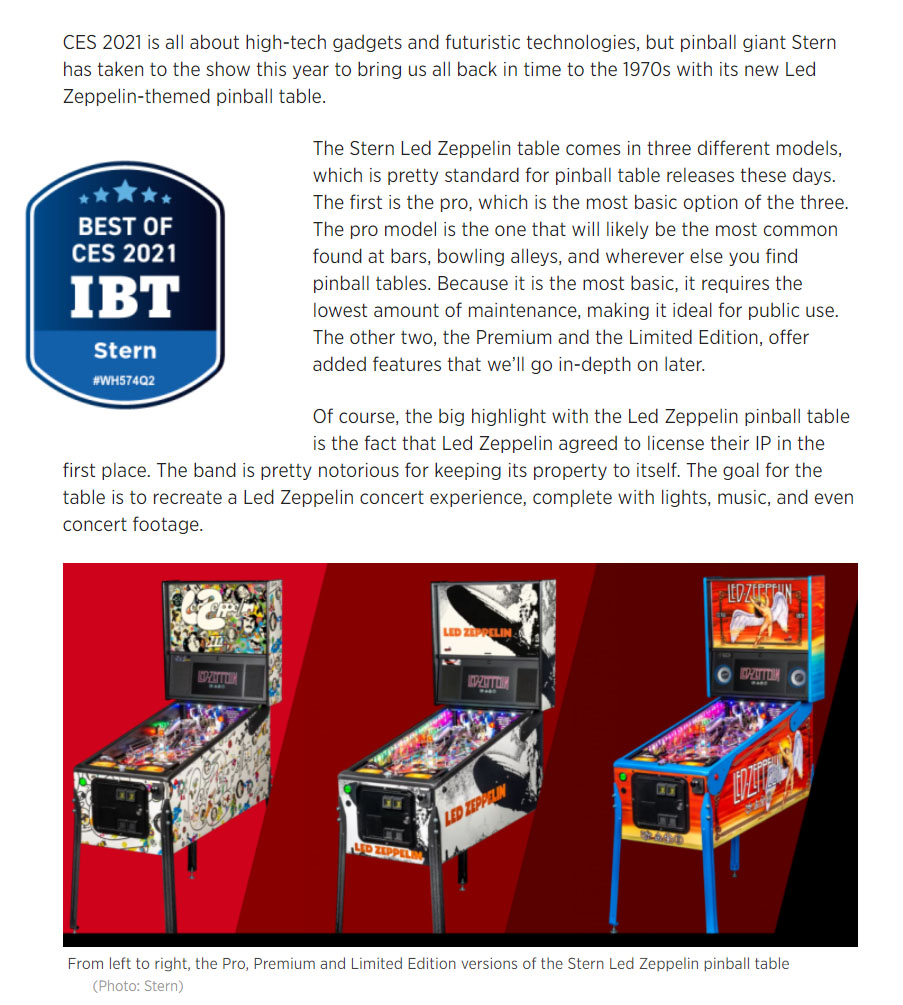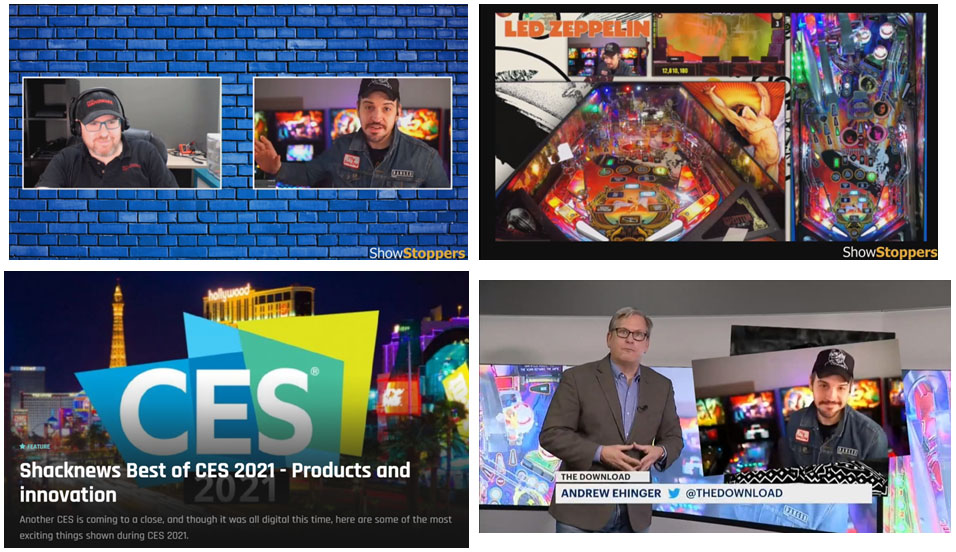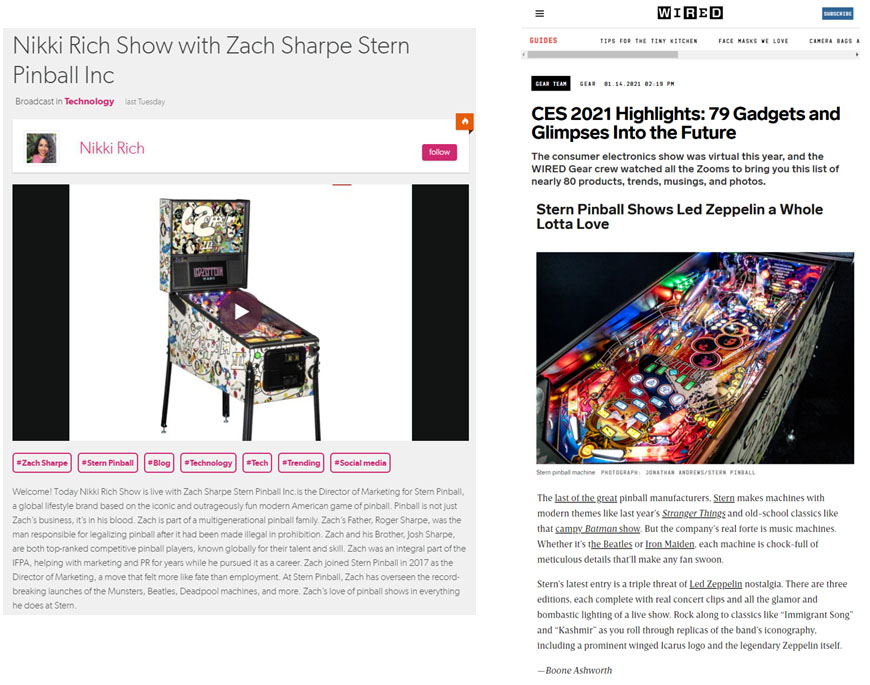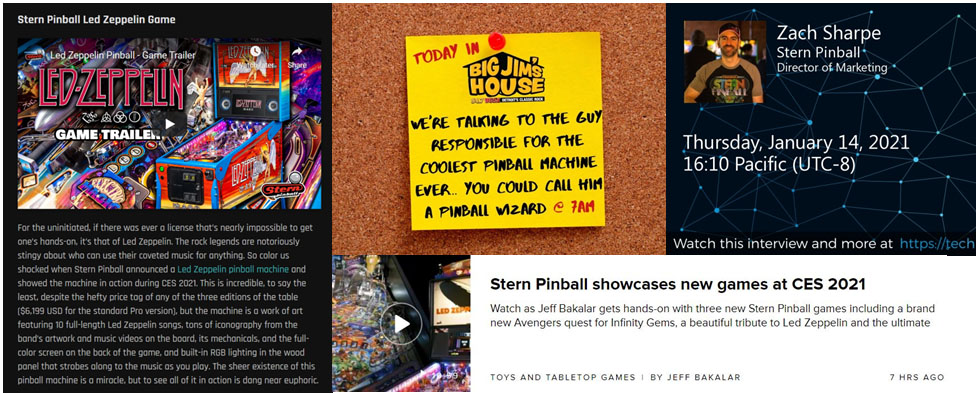 Led Zeppelin Rulesheet:
Want a Whole Lotta RULES?!  There won't be any Communication Breakdown with the official Led Zeppelin Rulesheet!  https://sternpinball.com/wp-content/uploads/2021/01/Led-Zeppelin-Rulesheet.pdf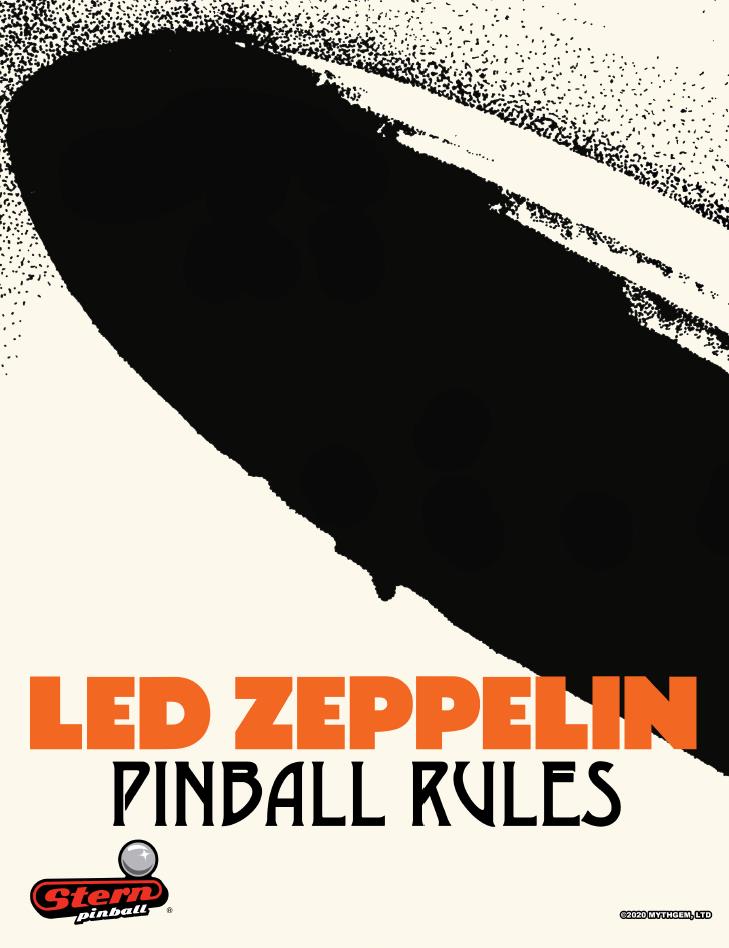 Led Zeppelin LE:
While we could Ramble On about the innovative ruleset in the game, the Song Remains the Same for Stern's manufacturing capabilities and attention to detail and quality in hand assembling all of our pinball machines, included in this first look video of Led Zeppelin LE's on the line!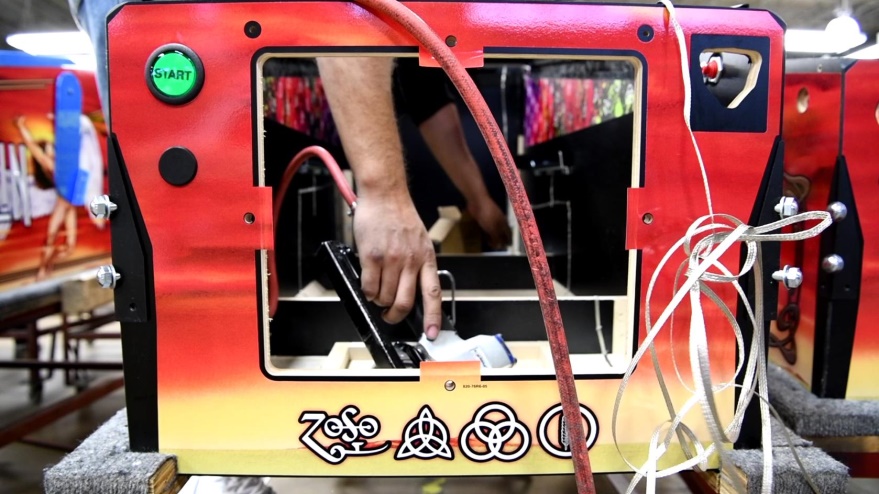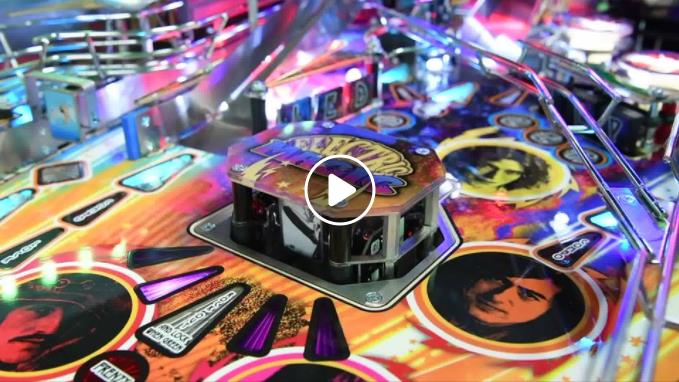 Stranger Things "Make-A-Wish":
A "gamer hideaway" was gifted to 12-year-old Jace recently, a Make-A-Wish recipient who had a cancerous tumor removed last year.  Courtesy of Moss Distributing and Stern Pinball, Jace was given a Stranger Things pinball machine, a big-screen TV and more!  Learn more about this incredibly touching story here – https://www.replaymag.com/moss-stern-team-up-with-make-a-wish/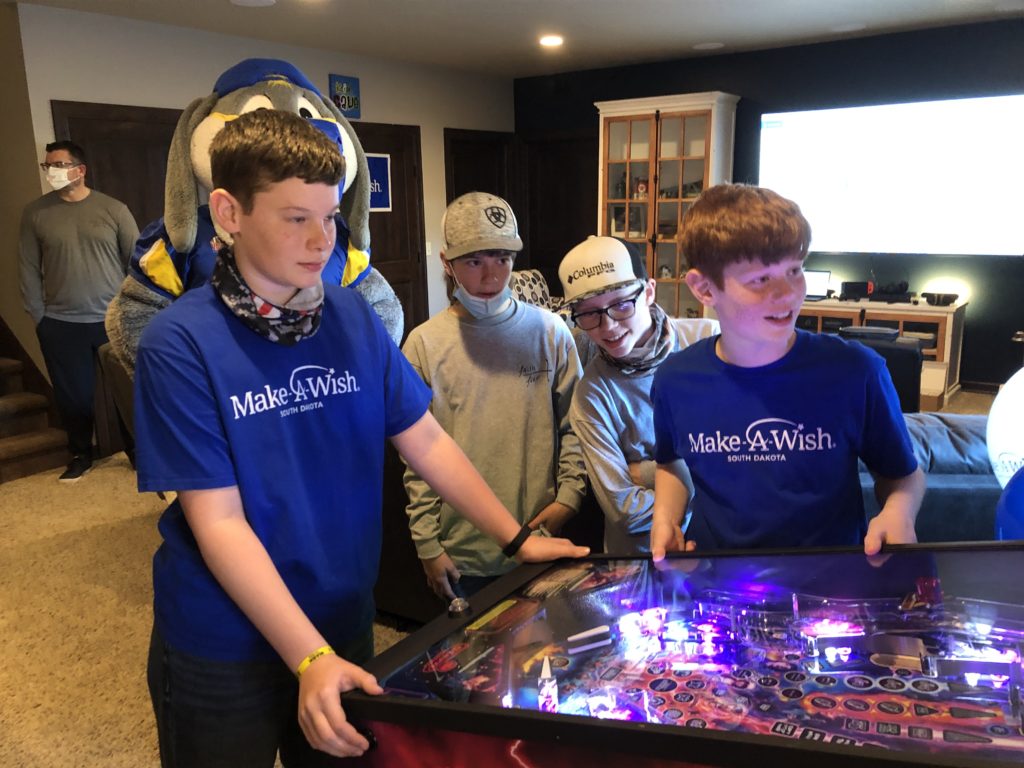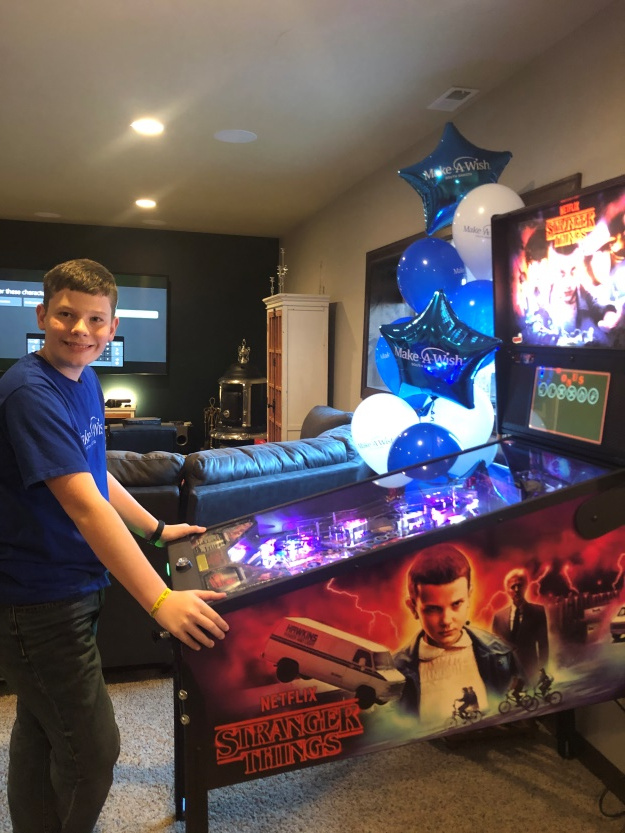 Wizard Mode Challenge – Stranger Things Final Showdown:
Watch world class player and streamer Karl DeAngelo of IE Pinball tackle his latest Wizard Mode Challenge as he attempts to reach the Final Showdown on Stranger Things!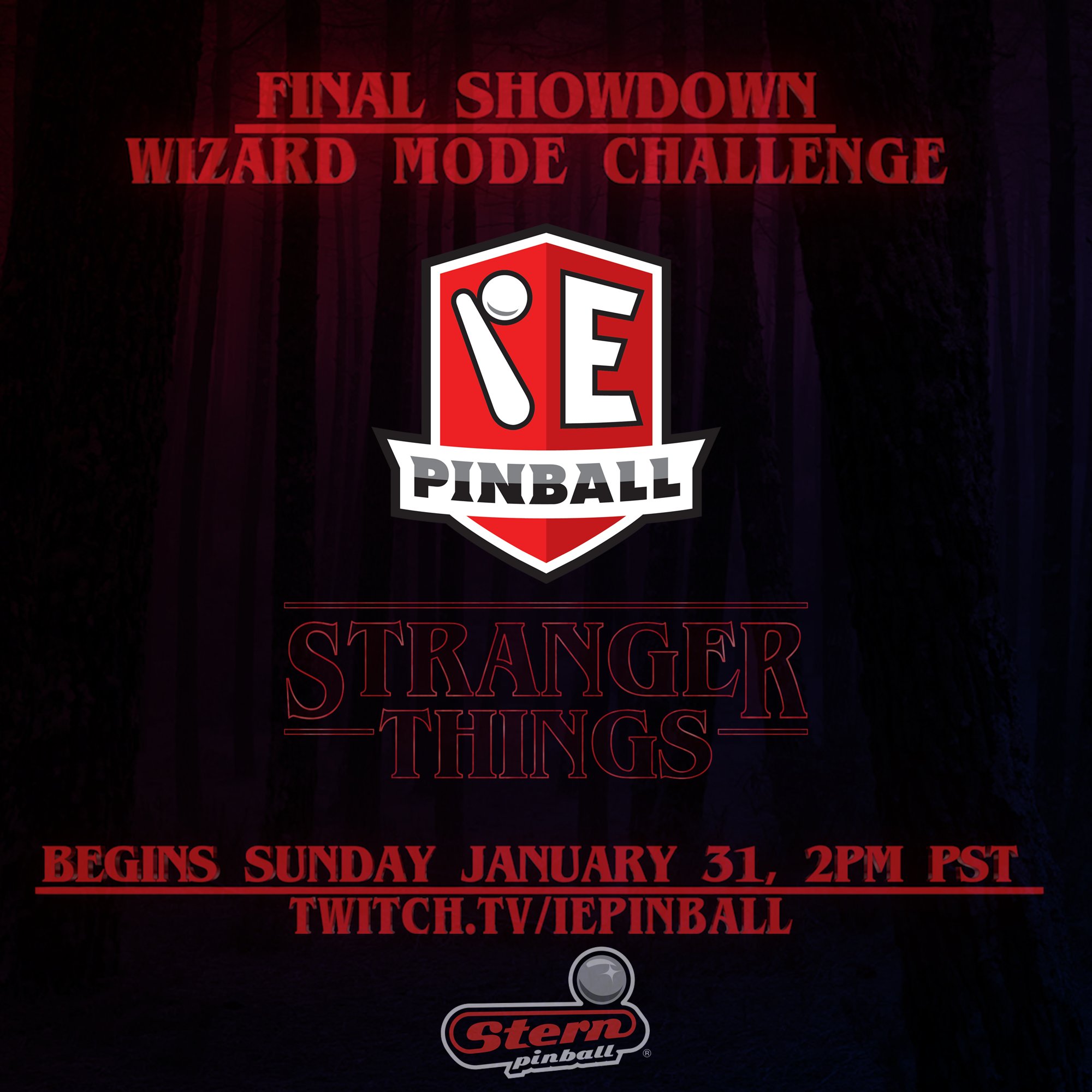 Stranger Things LE Unboxing:
With a massive audience of over 2 million subscribers on his YouTube channel, French YouTube sensation Jojol partnered with RB Flip France to unbox a rare Stranger Things LE!  To date the video has already racked up over 100K views in less than 48 hours and counting, showcasing pinball to an entirely new global audience!  Watch this fun unboxing experience here!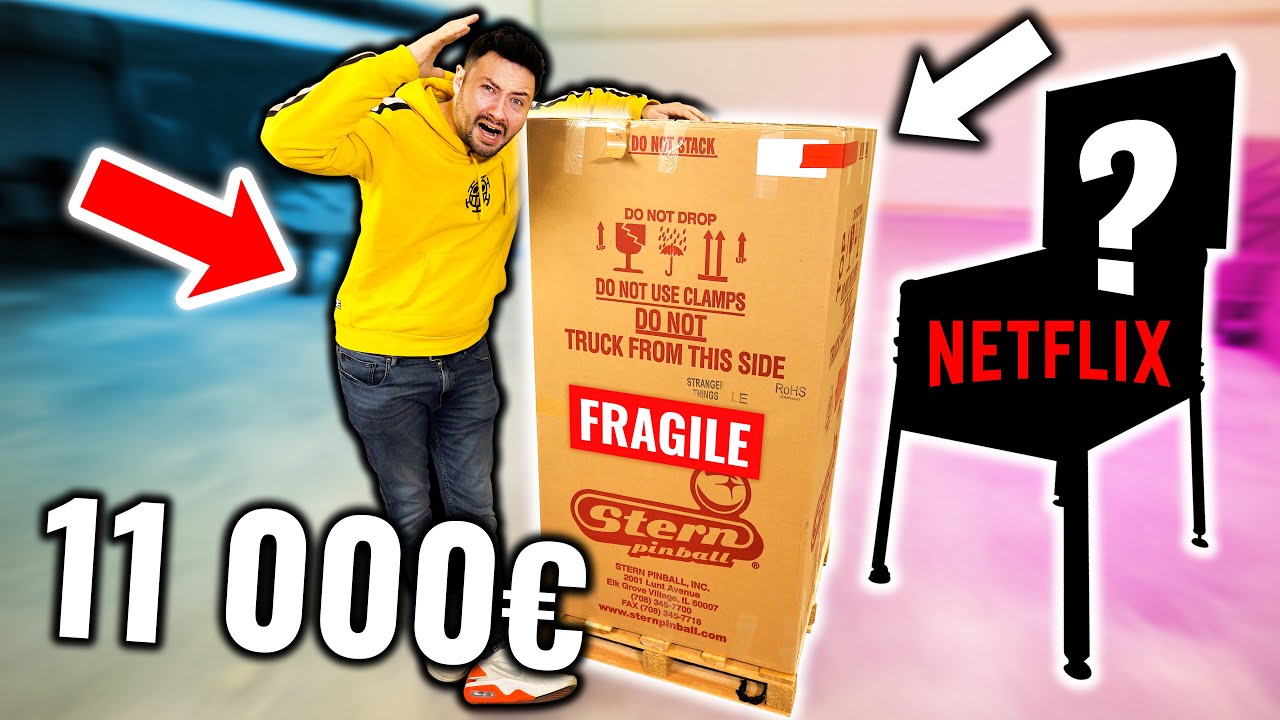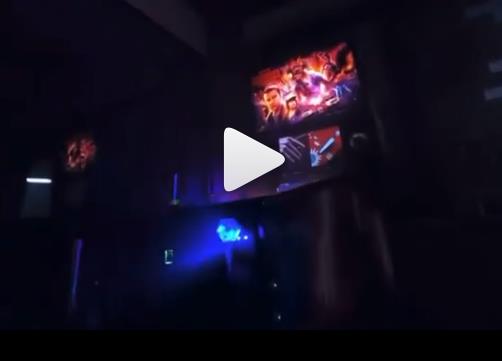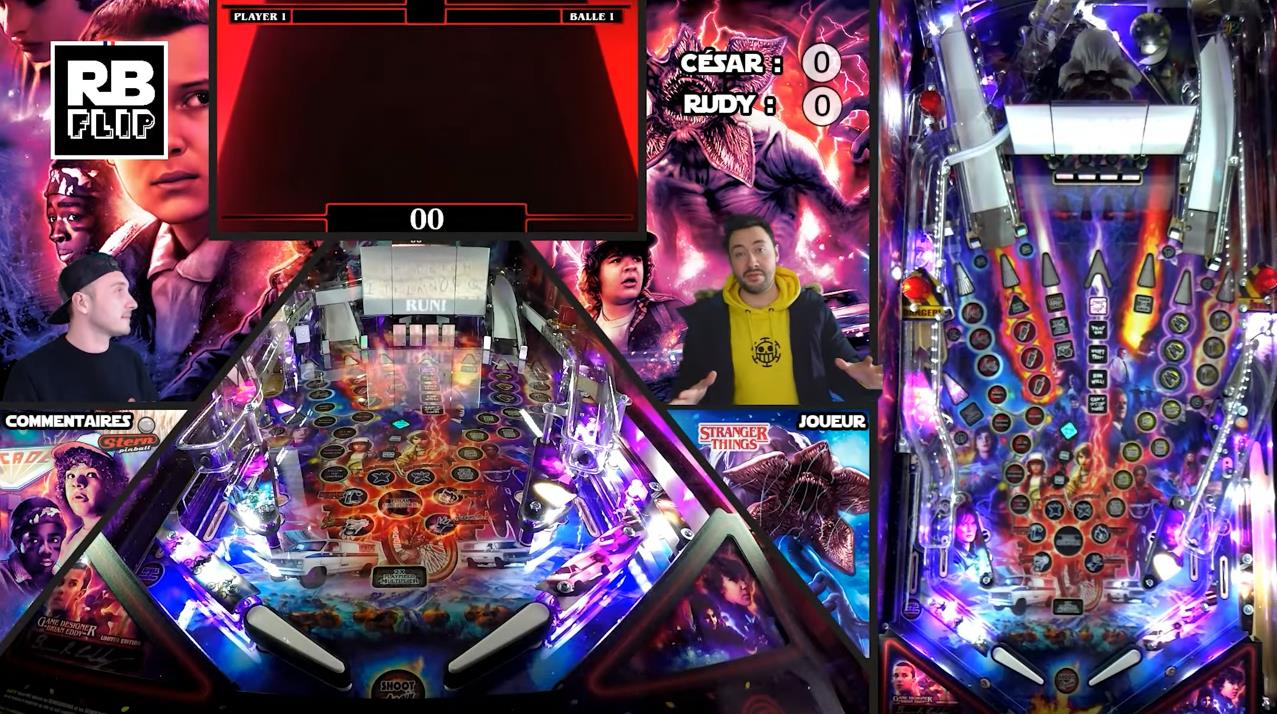 Guitar World:
Featured in Guitar World?  Very cool.  Featured in an iconic Stern pinball machine?  Priceless!
#LedZeppelin #BlackKnight #IronMaiden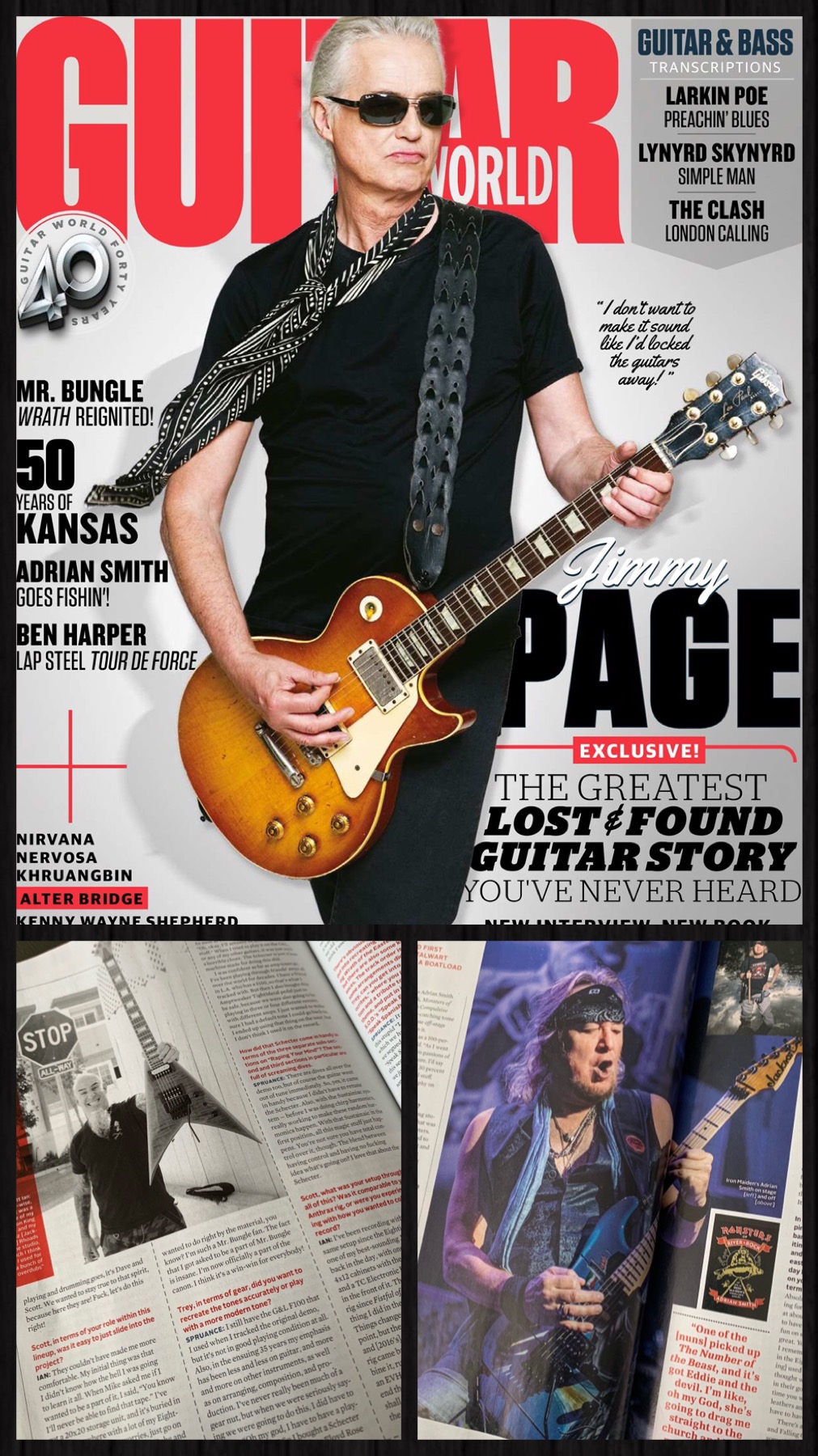 PlayStrongTM:
Do you have a PlayStrongTM pinball story to share with the world?  Send your inspirational message and pictures to Insider@sternpinball.com for a chance to be featured across Stern's social media channels in addition to winning exclusive Stern swag and merchandise!  Check out these incredible #PlayStrong stories featuring music icon Drake, pinball featured on MTV, Elvira's official Instagram pinball takeover, and an incredible pinball machine made out of K'Nex!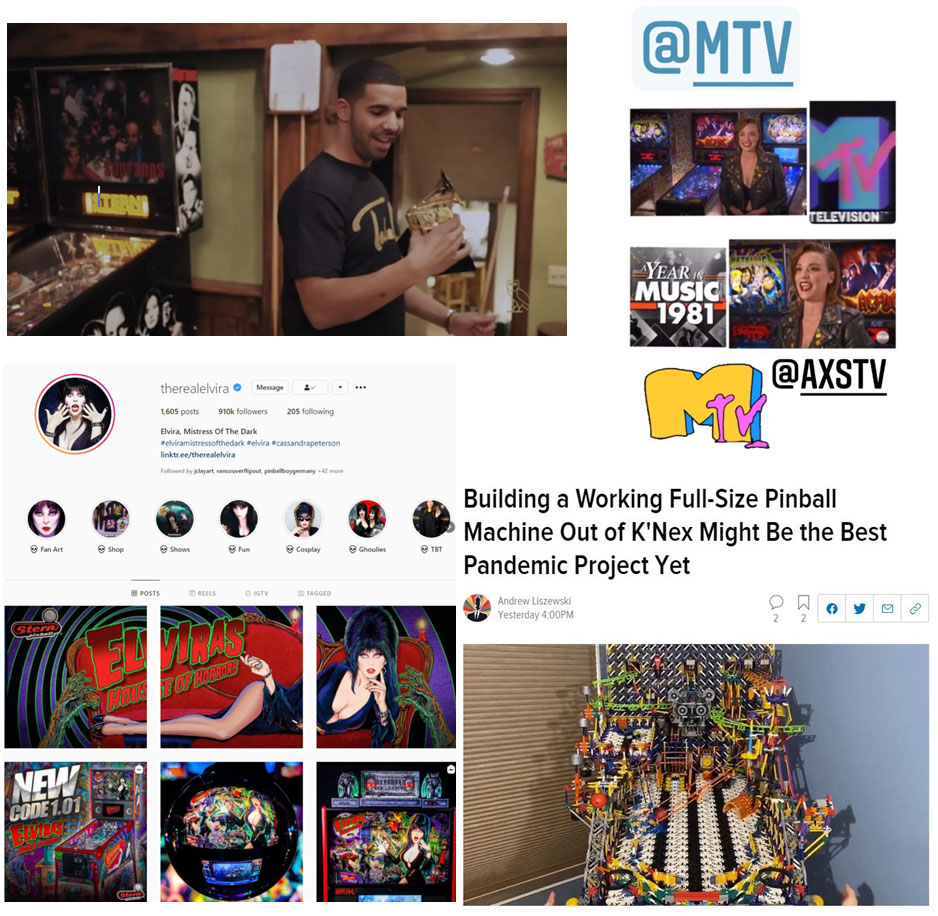 Stranger Things in GQ and Men's Journal Gift Guides:
Stranger things have appeared in exclusive gift guides but nothing more fun than pinball!  Check out Stranger Things pinball featured in the latest GQ and Men's Journal gift guides!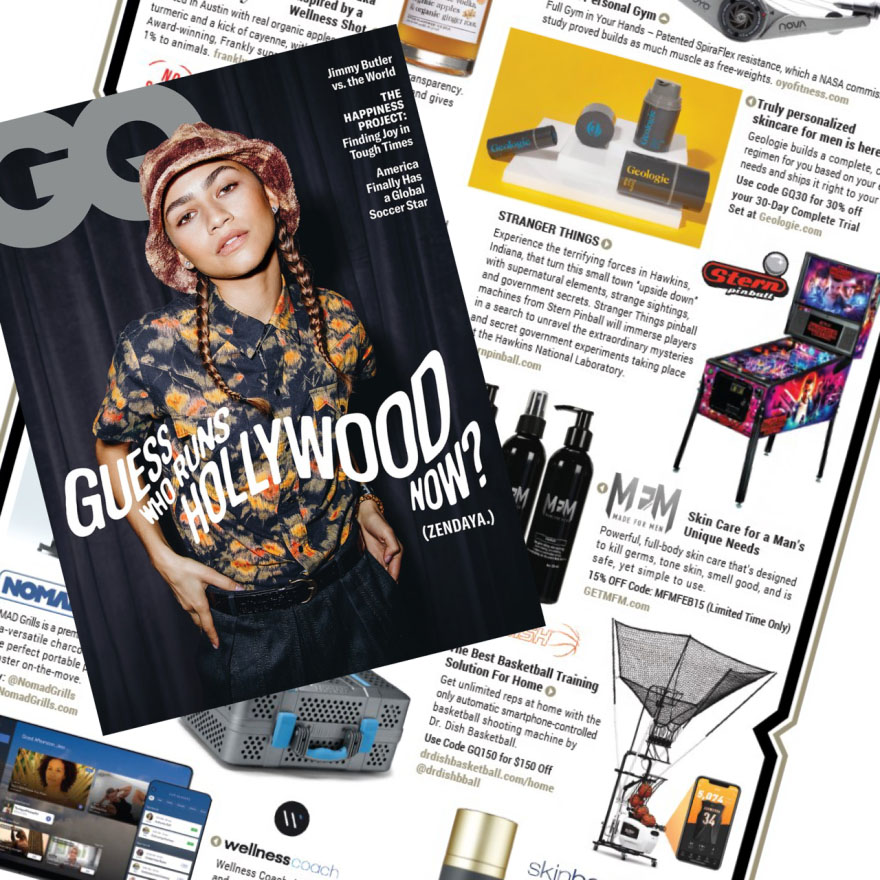 Gameroom of the Month:
Congrats to Jeremy Smith on being named the recipient of Gameroom of the Month! Do you have a special home gameroom you want to share with the world? Leave a photo comment on this Facebook post and you may be our next winner! Not on social media? Not a problem!  You can submit your incredible gameroom directly to Insider@sternpinball.com for your chance to win an exclusive Stern Swag Pack!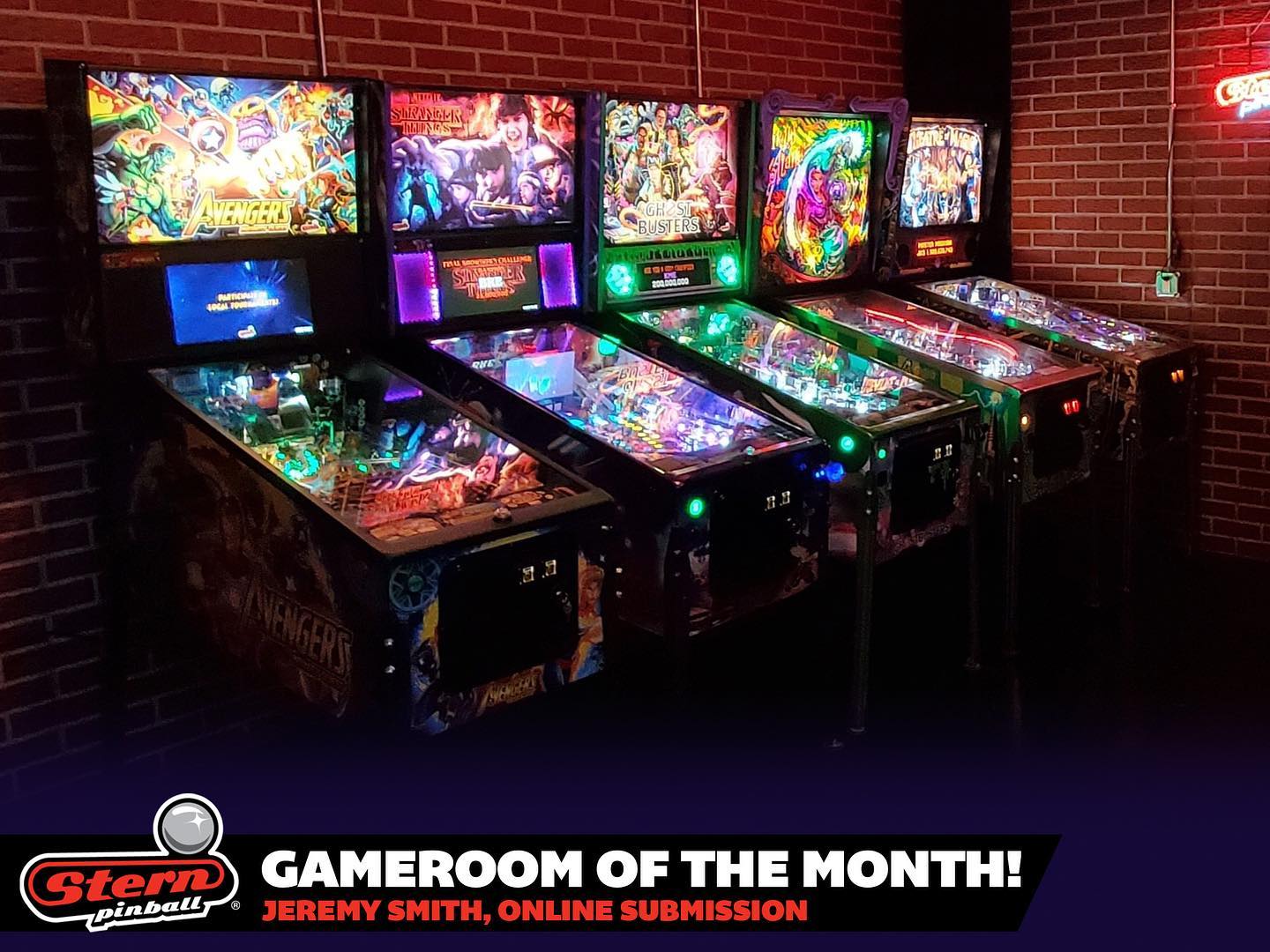 Pinball Rental Program:
Stay entertained by staying inside with the latest Stern Pinball machines!  Even if your local bar or arcade is temporarily unavailable, there are plenty of opportunities to play the newest Stern games.  Contact your local authorized Stern dealer for more information on renting your very own Stern pinball machine where available!  https://sternpinball.com/find-a-dealer/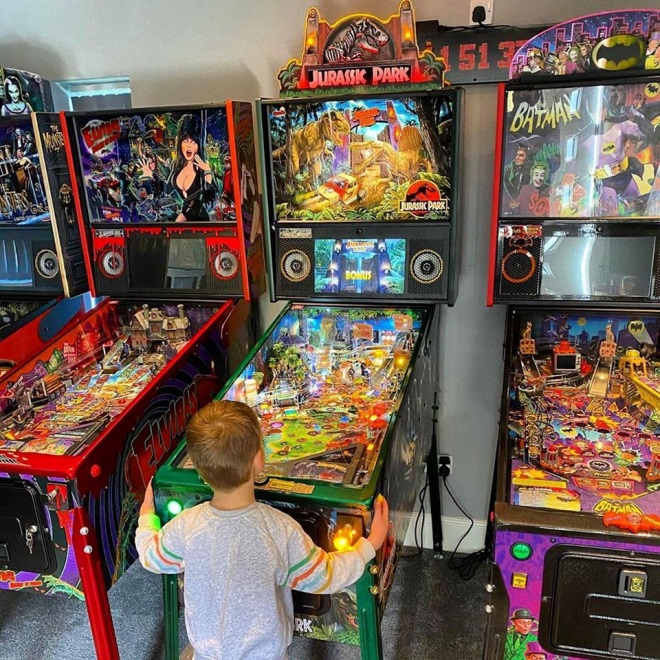 Stern Army Updates:
The Stern Army continues to grow with members spreading the gospel of pinball across the globe.
Congratulations to the following Stern Army members on their promotion from Corporal to Staff Sergeant:
Staff Sergeant Don Johnson of Ohio (Kidforce Collectibles, Full Blast Arcade, and Melt Bar and Grilled)
Staff Sergeant Jason Thomas of Colorado (J Bos Pizza and Ribs)
Staff Sergeant Tracy Lindbergh of Arizona (Tilt Studio and The Grid)
Staff Sergeant Marvin Ortscheid of Ohio (Stonehedge Family Fun Center)
Staff Sergeant Sean Spindler of Wisconsin (Schwoegler's Entertainment Center, Pooley's Sports Bar and Event Center, and I/O Arcade Bar)
Staff Sergeant Mark Schulz of California (Harbor Town Pub, Waterfront Bar & Grill, and Home & Away)
Staff Sergeant Parker Thomas of Michigan (Marvin's Marvelous Mechanical Museum)
Staff Sergeant Dan Gutchess of Colorado (The 1up Lodo and Colfax)
Staff Sergeant Shane Nazari of California (On Tilt @ AYCE Gogi)
Staff Sergeant Jason Wilson of Tennessee (Game Galaxy)
Staff Sergeant Nick Greenup of Missouri (403 Club and Solid State Pinball Supply)
Congratulations to the following Stern Army members on their promotion from Specialist to Corporal:
Corporal Dick Curtis of Texas (Pinballz Arcade and Buffalo Billiards)
Congratulations to the following Stern Army members on their promotion from Private First Class to Specialist:
Specialist David Benke of South Carolina (The Break)
Specialist Nate Luke of Indiana (The Sinking Ship)
Specialist CC Castaneda of California (Captain's Arcade Showroom)
Specialist James Todd of Australia (The Basement)
Congratulations to the following Stern Army members on their promotion from Private to Private First Class:
Private First Class Vaughan Jones of Australia (Sneaky Baron Bar)
Private First Class Ian Matheson of Canada (Propeller Brewing Company)
Private First Class Tony Murphy of Minnesota (Midtown Bar and Grill)
Private First Class Don Michalik of Florida (iPinball)
Private First Class Connor Stowe of Oregon (Next Level Pinball Shop & Museum)
Private First Class Dan Sexauer of Missouri (Up Down STL)
Private First Class Evert Brochez of Belgium (Comic Sans)
For more information and to join the Stern Army, please reach out to SternArmy@sternpinball.com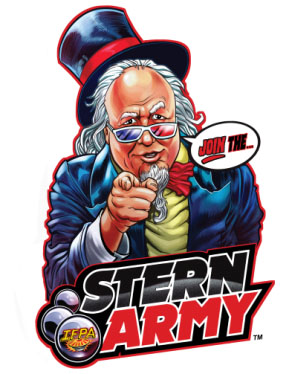 Stern Insider All-Access: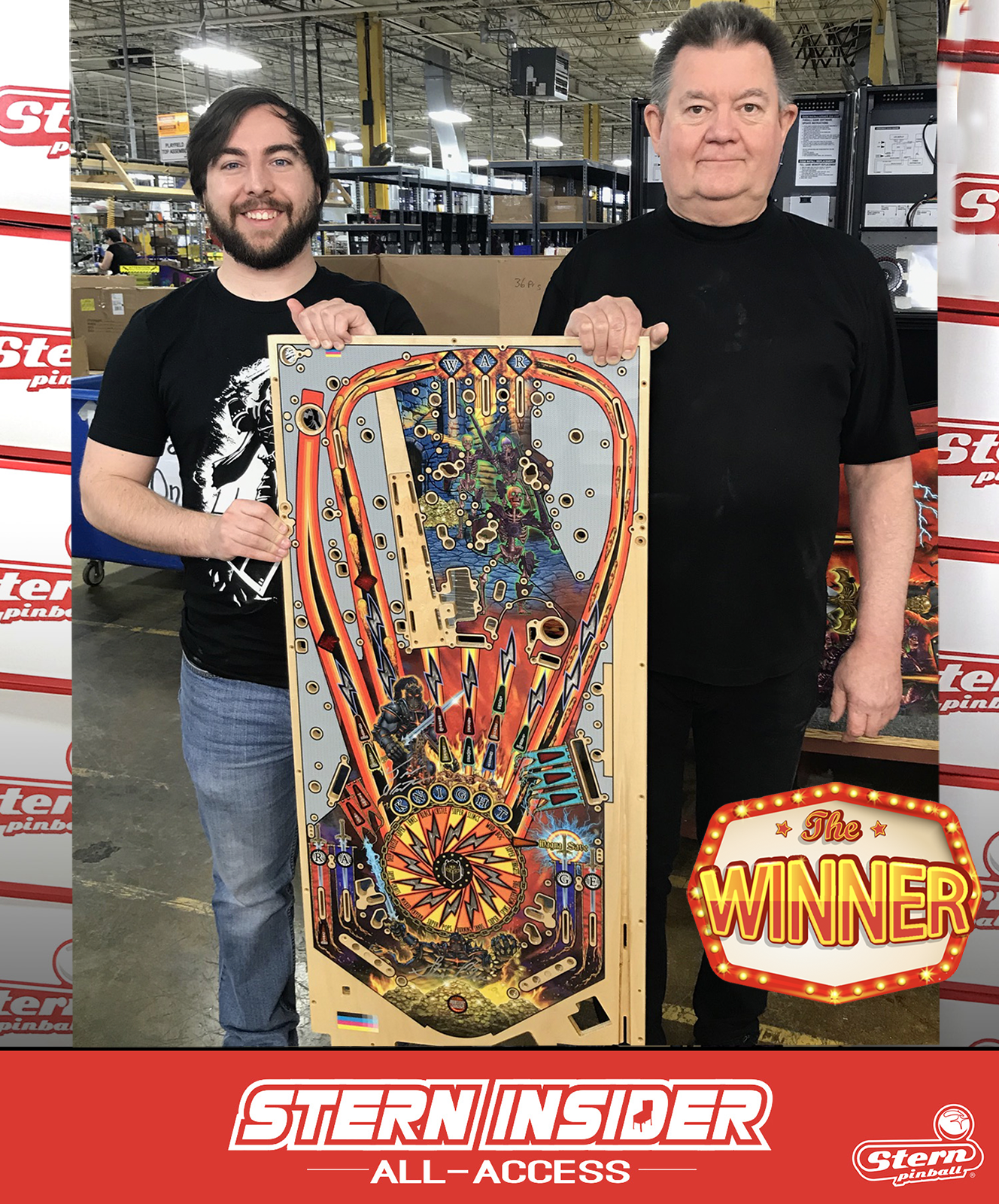 Congrats to Henry from Missouri, January's Stern Insider All-Access winner!  Henry received a Black Knight: Sword of Rage playfield autographed by lead game designer Steve Ritchie and lead game developer Tim Sexton!  Do you have All-Access?  Register and become a Stern Insider today! https://sternpinball.com/stern-insider/
IFPA Challenge Rankings (ICR):
In order to provide a competitive alternative in the current climate, the International Flipper Pinball Association (IFPA) announced the implementation of the IFPA Challenge Rankings (ICR) for all players leading to the inaugural IFPA Challenge Rankings Championship!  It's down to the final 4 between Bill Mason, Escher Lefkoff, Ian Harrower and Zachary Frey.  Follow along the progress by checking out the playoff bracket here!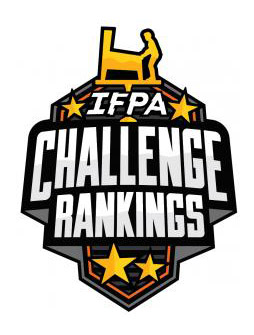 Status of Code:
We are continuously working to update and improve software for our machines.  There are always code updates and bug fixes in various stages of development; we will release them upon update completion.  Here are some of the latest updates and the status of things in the works.  If you would like to join our mailing list for code updates, please send an e-mail to Code.Updates@sternpinball.com.  If you do encounter any bugs please feel free to provide information to bug.report@sternpinball.com
Led Zeppelin – For all Led Zeppelin owners, please make sure you are up to date with the most current code version (v0.93.0) released last month. Be on the lookout for a new code update this month.
Avengers: Infinity Quest – For all Avengers owners, please make sure you are up to date with the most current code version (v0.98.0) released last week. Be on the lookout for a new code update later this month.
Stranger Things – For all Stranger Things owners, please make sure you have updated your game to the most current code version (v1.02.0) released last month. This code contains numerous game enhancements including the brand new Demogorgon bomb feature available across all models and the exciting new swipe-a-ball feature available only on the Premium and LE models.  This code update also includes additional polish, game adjustments, and bug fixes.
Dead Flip Pinball Streaming:
Make sure you are subscribed to Jack Danger's Dead Flip channel to watch some special streams including last month's streams on Stranger Things quick tips, a huge game of Stranger Things on the latest code, and a fun way to play your pinball machines differently!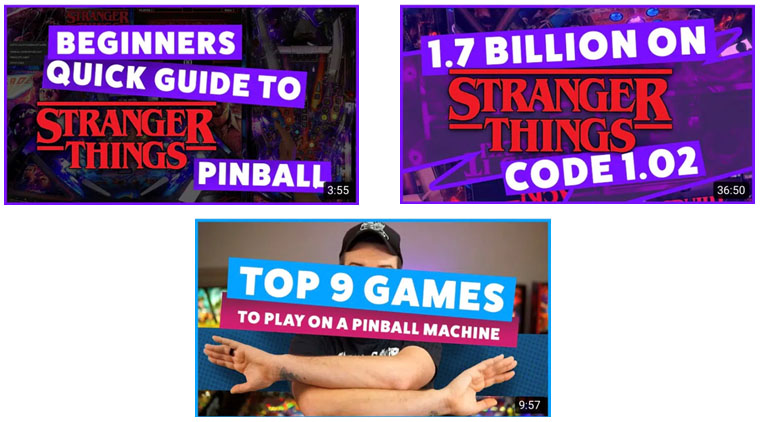 Accessories:
Check out our Stern Shop for all accessories, collectibles, clothing and more including this month's featured items, Stern's new Winter merchandise line!  Free domestic shipping on orders of $50 or more on all Stern merchandise and accessories.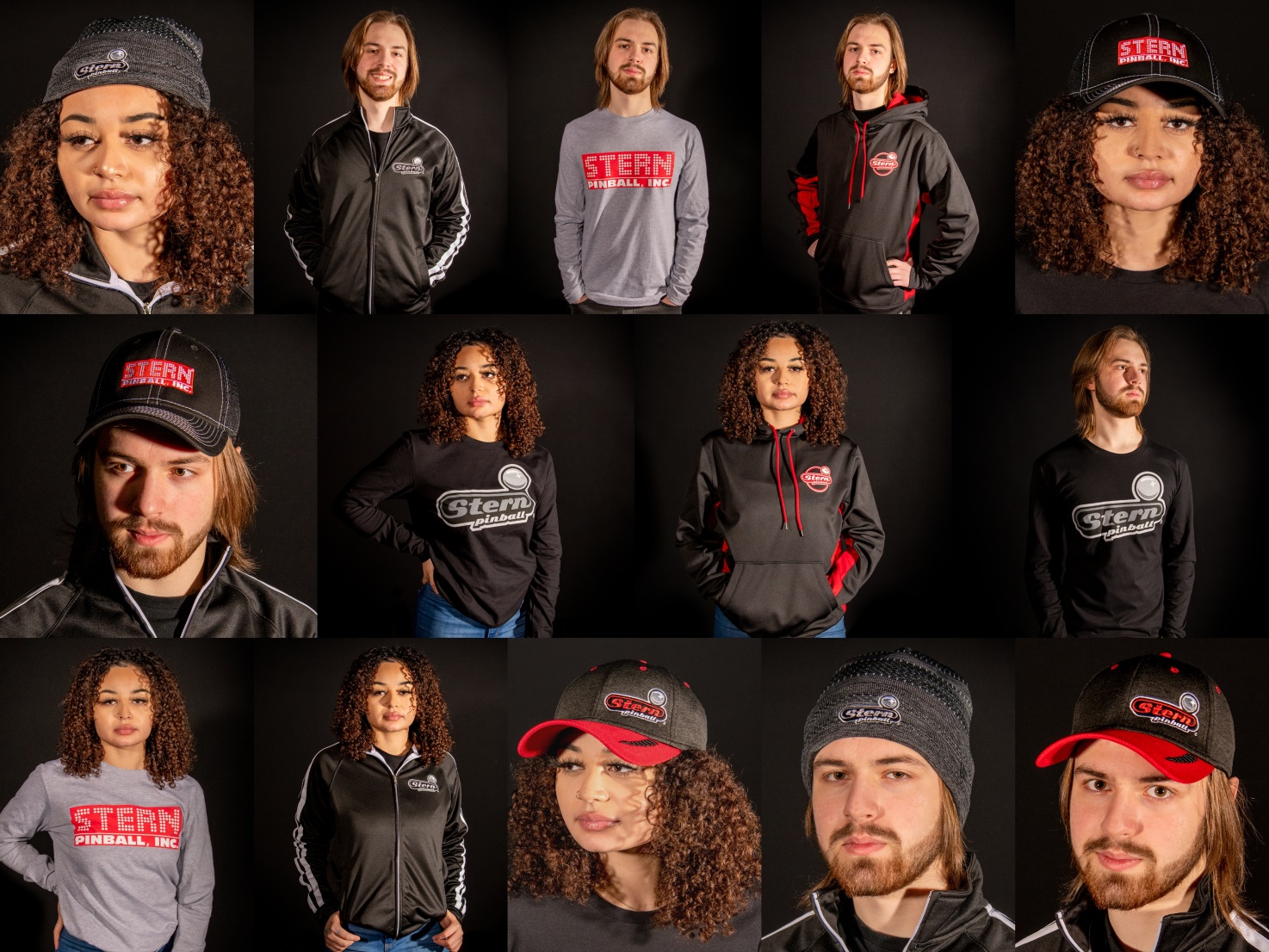 All Stern Pinball accessories are also available to purchase from your local authorized dealer – https://sternpinball.com/find-a-dealer/
Stern Spotlight – Jerry Thompson:
Hello! My name is Jerry Thompson, Sound Designer at Stern Pinball. What does that mean? It means I'm responsible for every sound in the game. Each switch, target, button and display effect needs a sound and each mode needs a tune. Working with input from the game designer and software developer, it's my job to decide how the game should sound and then make a sound package to help immerse you in the game. It's a lot of work but a lot of fun!
My path to pinball sound design started when I turned 16 and got my first job as a radio disc jockey in my hometown of Marshall, TX. I eventually went on to be the morning drive DJ at KKRW in Houston. After a few years, I decided that I liked being in the production studio more than being on the air. I decided to work in my own studio, voicing and producing commercials, and radio and television imaging. It was during that time that I happened upon a Twilight Zone pinball in the customer service area of a Super Kmart. I loved the show and knew I HAD to have one. I jumped on this new thing called eBay on the Internet. Yes, with a dial-up modem! As you know, you can't have just one. Soon, my game room was full and my pinball obsession had begun.
In 2004, I made my first trip to Pinball Expo in Chicago and enjoyed meeting all the people who made the games I loved. I would have never dreamed that I'd get to with with them! My passion and and job collided when I got to do voice work on Mustang in 2014 and Whoa Nellie in 2015. I thought it couldn't get much better than that! But wait…there's more!!! In 2016, George Gomez and Dwight Sullivan took a chance on me and let me do my first full sound design package on Ghostbusters. I'm proud to be a member of the Stern team and I hope you've enjoyed my sound design work on these Stern pinball games:
The Avengers Infinity Quest
Teenage Mutant Ninja Turtles
Elvira's House of Horrors
Jurassic Park
Black Knight: Sword of Rage
The Munsters
The Beatles
Deadpool
Iron Maiden
Star Wars
Batman '66
Ghostbusters
Whoa Nellie
Pabst Can Crusher
Heavy Metal
Primus
Supreme
I've loved woking with all the talented people at Stern for the last few years and hope for many more. I can't wait for you to see (and hear) the games I'm working on for 2021!