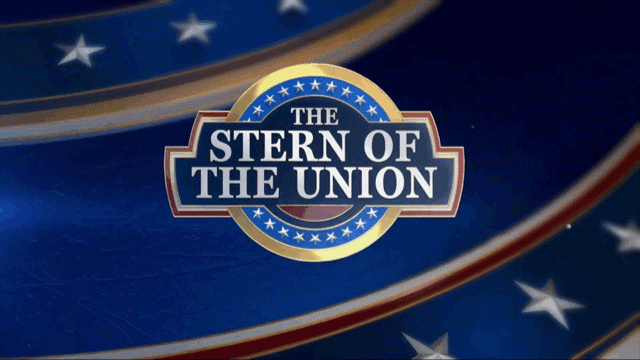 Back to All News
04/06/21
STERN OF THE UNION ADDRESS – APRIL 2021
The Stern of the Union Address will be presented on the first Tuesday of every month (holiday and vacation excepted).  Without further ado my fellow pinheads:
Avengers: Infinity Quest Stern Heads-Up Pinball Invitational:
The competitive pinball event of the year! This action-packed competition took place on the new Avengers pinball machines.  Players raced against the clock and each other to win a new pinball machine! Featured on Marvel's official Twitch channel and available for replay on Marvel's official Instagram IGTV channel, this was the most viewed competitive pinball event in history, garnering over 430,000 combined views and counting! Who emerged victorious? Watch now to find out!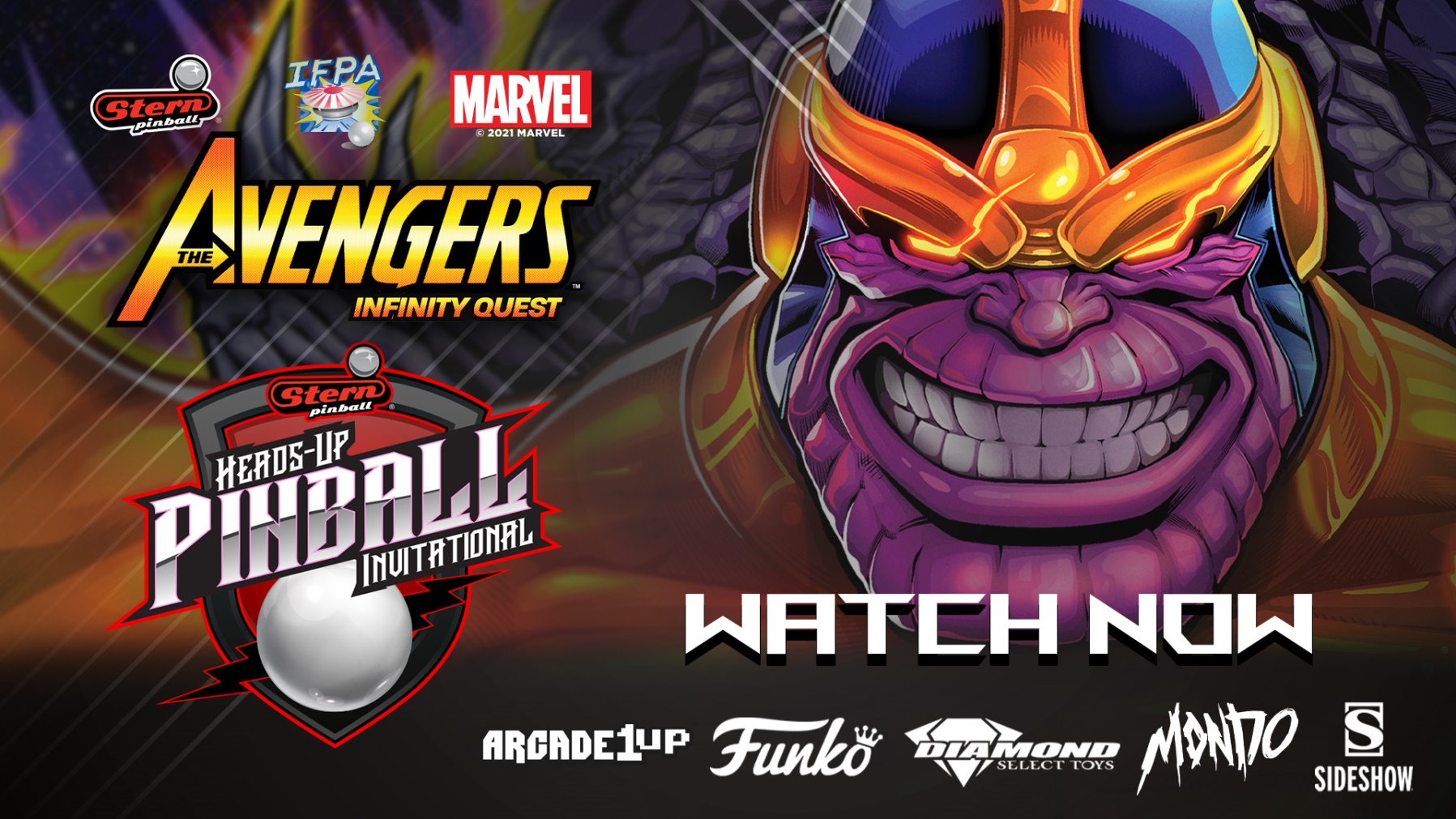 Avengers: Infinity Quest Pinball Tutorials:
Need some tips and tricks on how to play Avengers: Infinity Quest?  Look no further than these in-depth tutorials from Stern's very own Raymond Davidson (current #1 ranked player in the world), Karl DeAngelo of IE Pinball, and the PAPA TV YouTube channel!

PinClash – AIQ Edition:
Use those tips and tricks from above in the next PinClash tournament!  Featured on Avengers: Infinity Quest, qualifying began Sunday, March 28, and will run through Friday, April 30.  Open to all streamers, the top 24 qualify for finals with a $1,000 1st place prize and more! Full details can be found here – www.pinclashtourney.com!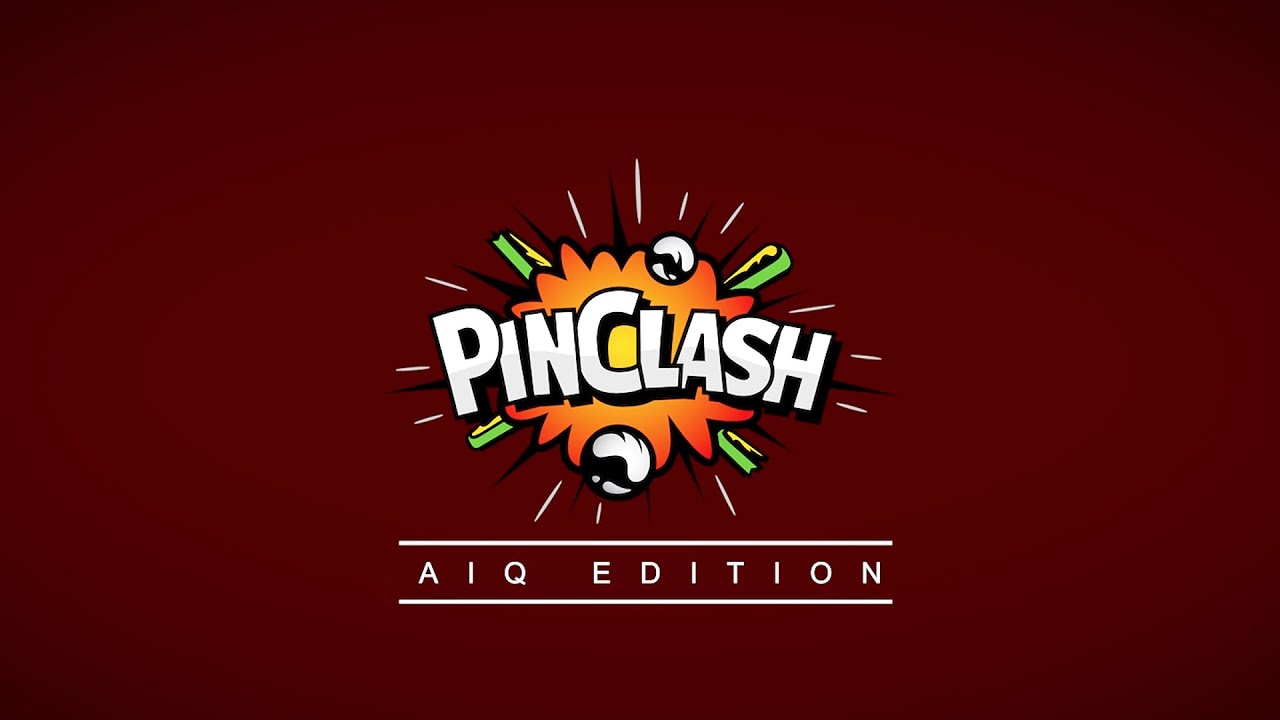 Led Zeppelin Press:
The media hits keep rolling for Led Zeppelin!  Check out this CES Spotlight interview on the Tech Podcasts Network as well as Led Zeppelin pinball featured in the latest Rolling Stone Magazine Finds & Faves spotlight section!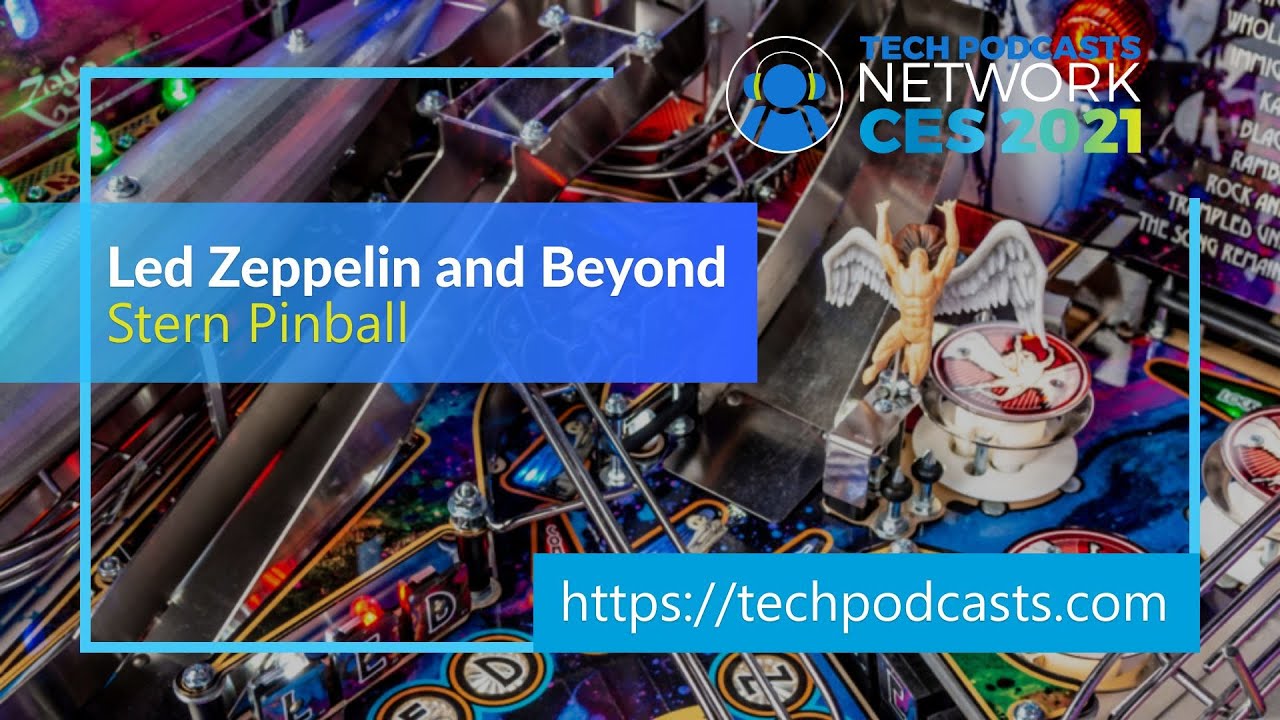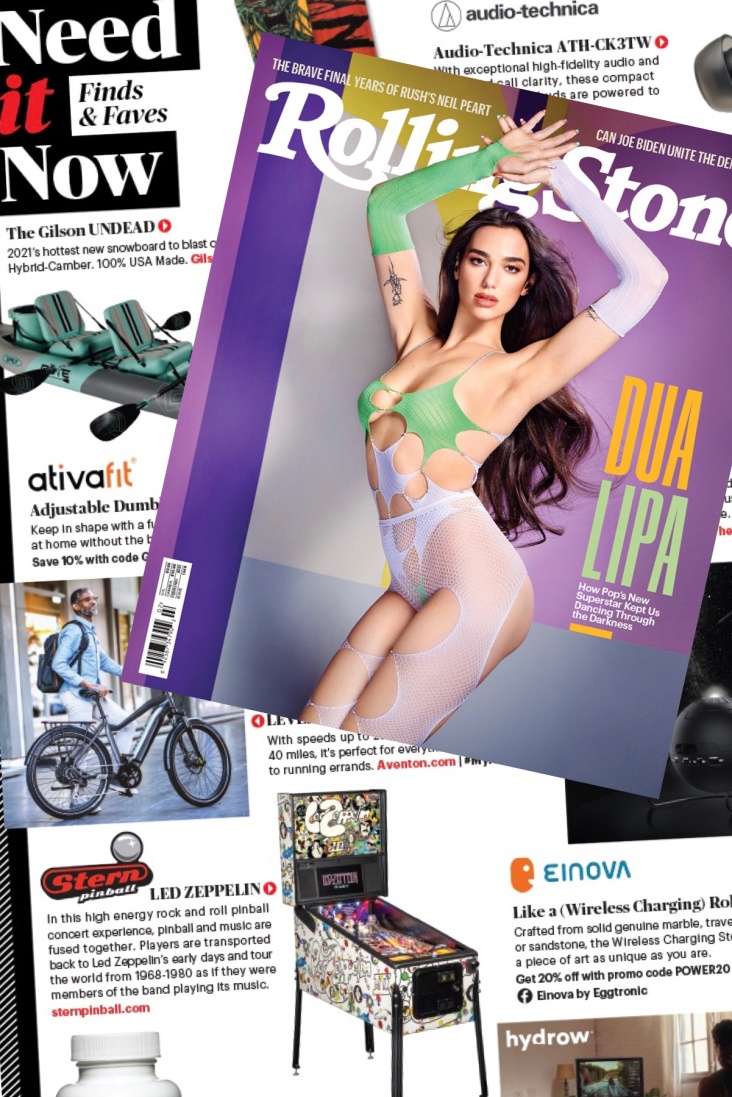 Stranger Things and Star Wars Comic Art Pin Press:
Trending up…Stranger Things pinball, featured in the latest New York Magazine!
Use the force?  How about Crave the Gear with our Star Wars Comic Art Pin being featured in the latest Mac Life Magazine!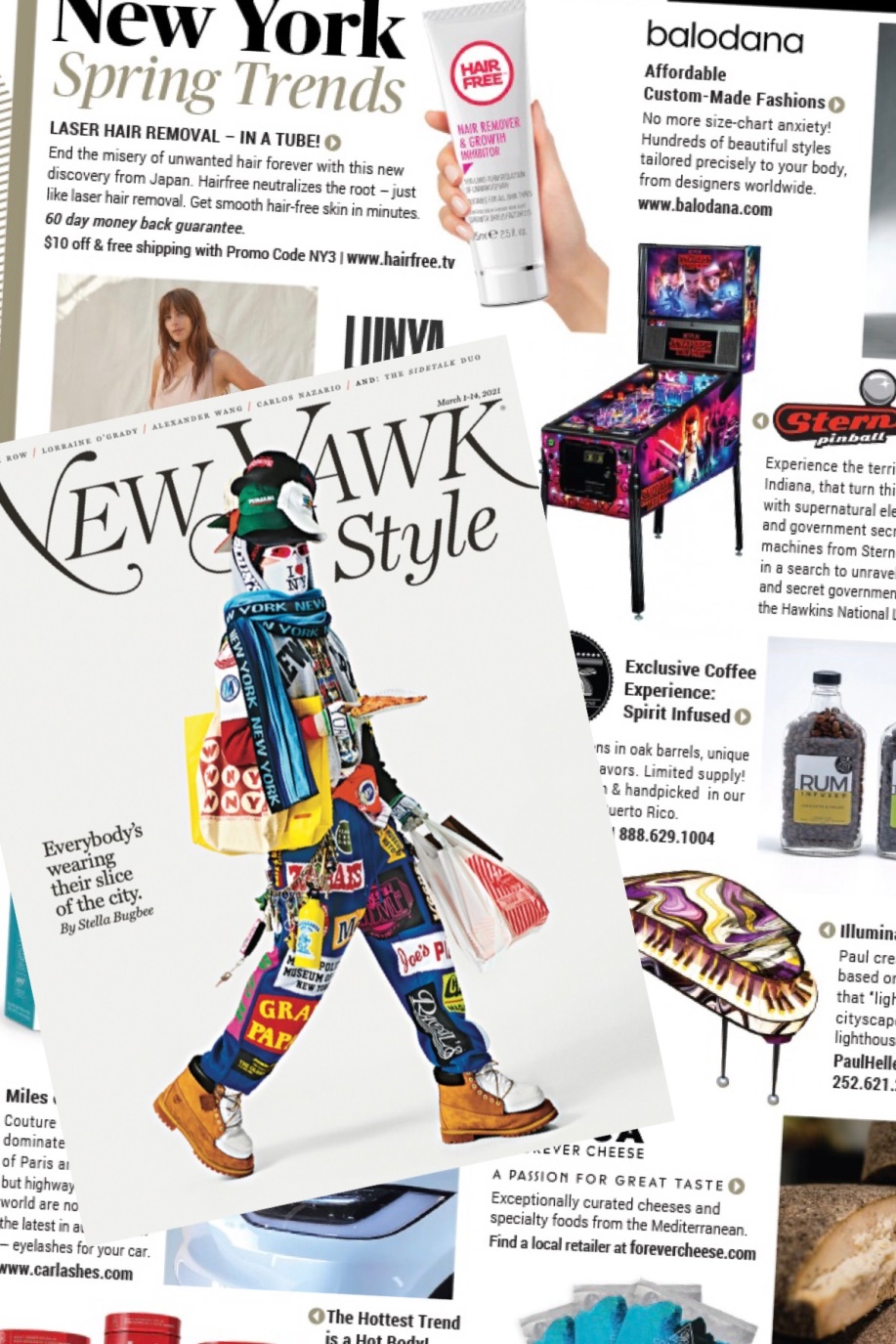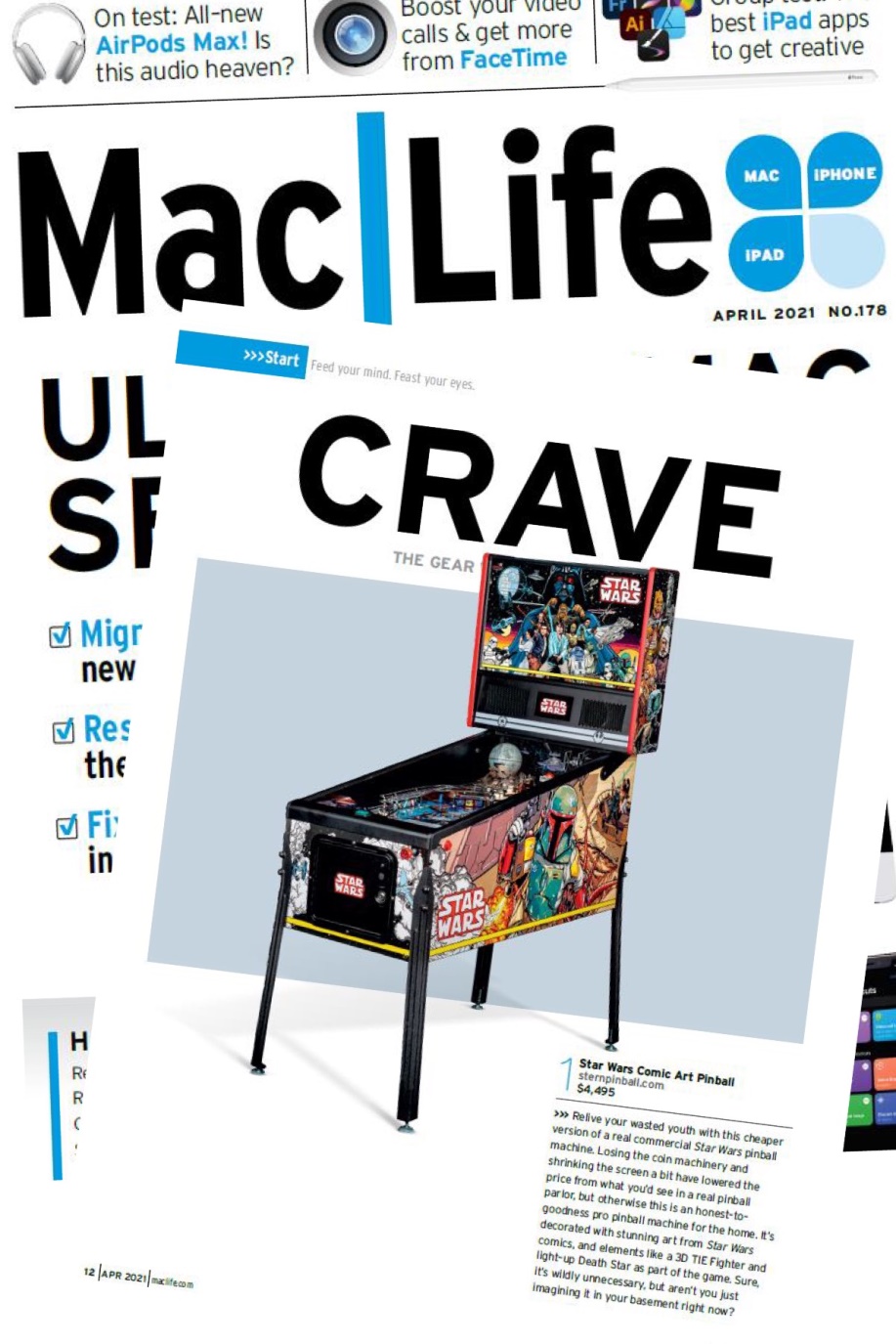 PlayStrongTM:
Do you have a PlayStrongTM pinball story to share with the world?  Send your inspirational message and pictures to Insider@sternpinball.com for a chance to be featured across Stern's social media channels in addition to winning exclusive Stern swag and merchandise!
Check out these incredible #PlayStrong stories!  One describes a pinball appearance in the latest AEW Dynamite Explosive Moment of the Week.  Another features actor Bob Odenkirk battling the silverball in his latest movie.  Read how golf champion Bryson DeChambeau celebrated with pinball post victory. Survivor Hall of Famer Johnny Fairplay tackles Stranger Things.  Kudos for some extremely creative pinball-inspired work from Lemonade Inc., music videos from The Who and Perturbator, and a unique physical display at Tiffany & Co.!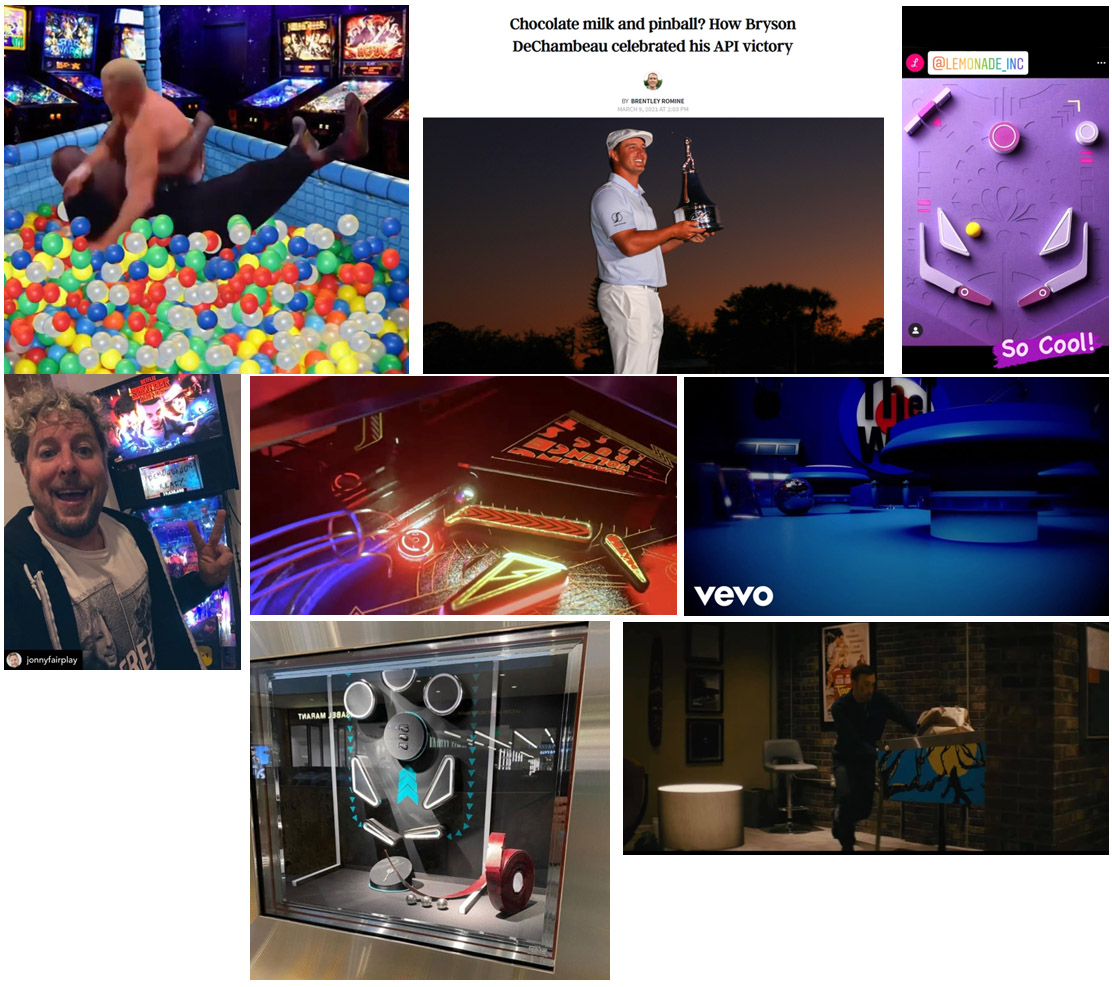 Aardschok Magazine:
There is nothing more energizing and fun than bringing pinball and music together 😎🤘
Check out this incredible feature in the latest Aardschok Magazine www.aardschok.com redactie@aardschok.com
#LedZeppelin #IronMaiden #Aerosmith #Metallica #ACDC #KISS #HeavyMetal #BlackKnight #Primus #SternPinball #Pinball #RockandRoll #PlayStrong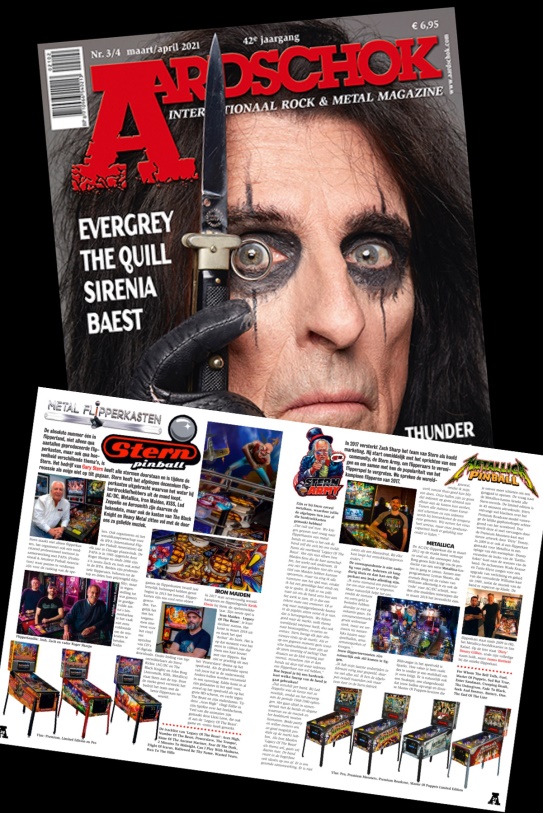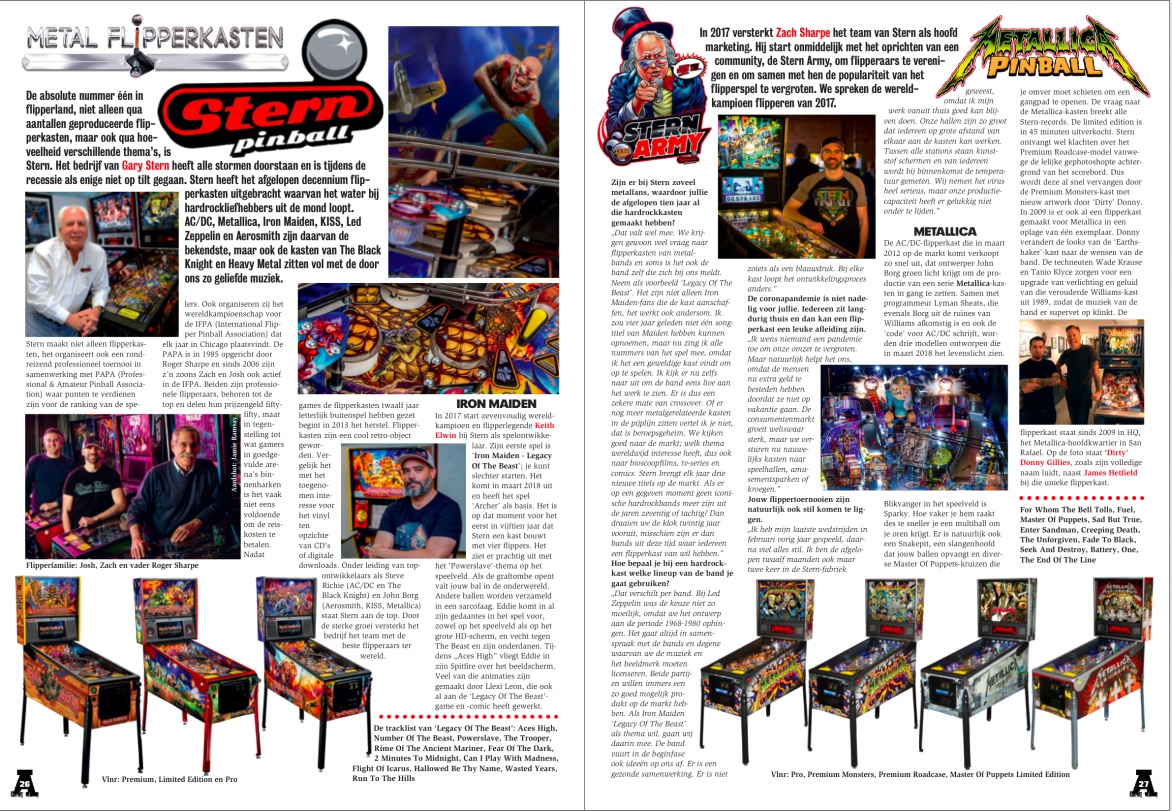 Gameroom of the Month:
Congrats to Dave Biegacki for winning Gameroom of the Month!  Do you have a special home gameroom you want to share with the world?  Leave a photo comment on this Facebook post and you may be our next winner!  Not on social media?  Not a problem!  You can submit your incredible gameroom directly to Insider@sternpinball.com for your chance to win an exclusive Stern Swag Pack!
AAMA 40th Anniversary with Gary Stern:
Gary Stern joins AAMA's EVP, Pete Gustafson to discuss the creation of the AAMA and how the industry and association have evolved over the past 40 years.  Watch this exclusive interview here!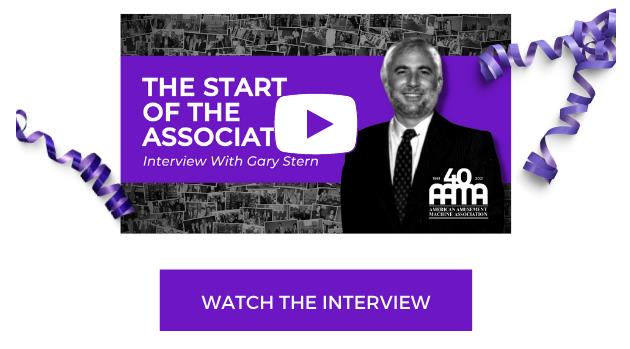 International Pinball Press:
Pinball has never been hotter and our international distributor Electrocoin is making sure everyone knows about it!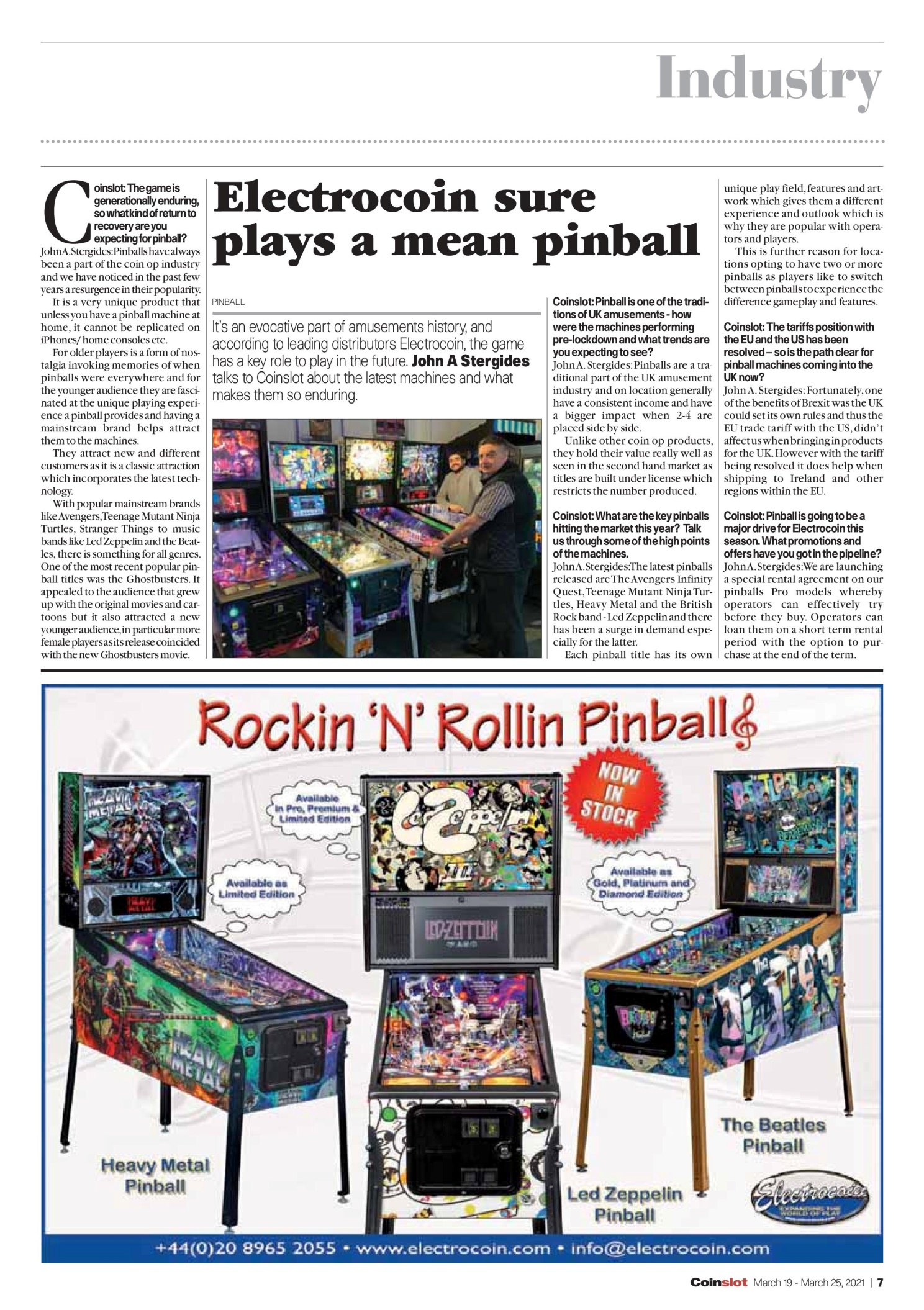 Pinball Rental Program:
Stay entertained by staying inside with the latest Stern Pinball machines!  Even if your local bar or arcade is temporarily unavailable, there are plenty of opportunities to play the newest Stern games.  Contact your local authorized Stern dealer for more information on renting your very own Stern pinball machine where available!  https://sternpinball.com/find-a-dealer/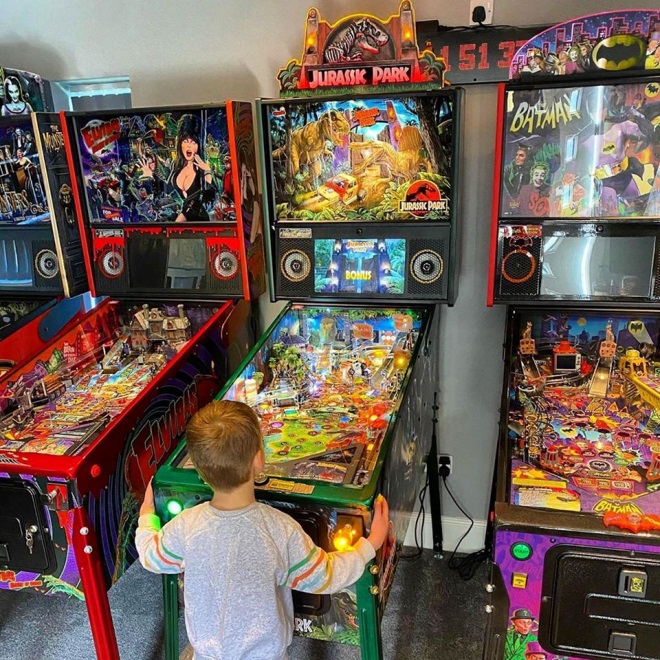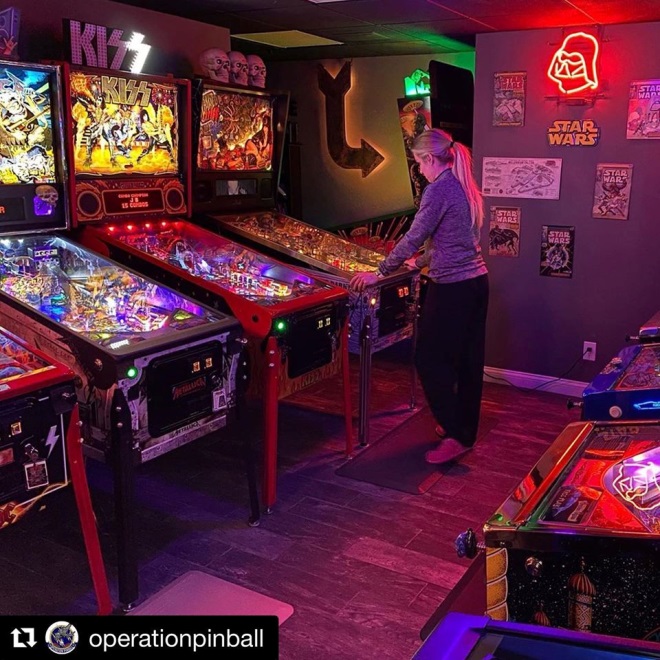 Stern Army Updates:
The Stern Army continues to grow with members spreading the gospel of pinball across the globe.  Here are our newest members and the pinball locations they support:
Private Nate Fetterer of Wisconsin (Plymouth Tap)
Private Troy Dickson of Australia (Pinball Fun for Every1 @ Royal Hotel)
Congratulations to the following Stern Army members on their promotion from Corporal to Sergeant:
Sergeant Kim Martinez of Ohio (Level 1)
Sergeant Bill Disney of Pennsylvania (Pinball Gallery)
Sergeant Chris Hebert of Idaho (Woodland Empire)
Congratulations to the following Stern Army members on their promotion from Specialist to Corporal:
Corporal Rich Wickersham of Virginia (Carpool Bar and Mustang Sally Brewing Co.)
Corporal Tommy Skinner of Indiana (Main Street Amusements and North End Pub)
Corporal Ryan Recker of Indiana (Summit City Brewerks and Hop River Brewing Company)
Corporal Michele Zebrowitz of Colorado (J Bo's Pizza and Ribs, Ska Brewing, and Lauter Haus Brewing Co.)
Corporal Ben Granger of Minnesota (Caffetto Coffee Shop)
Corporal Jim Belsito of California (Lake Alice Trading Co. and Mission Control)
Corporal Nikola Spasic of Ohio (Superelectric Pinball Parlor)
Corporal Arlen Smith of Canada (PinBar Inc.)
Corporal Jason Carroll of Canada (Pokey's Pinball Café)
Corporal Eric Morales of Washington (Another Castle Arcade)
Corporal Ryan Wanger of Colorado (Press Play)
Corporal Chris Henry of Florida (The Pinball Alley)
Corporal Aaron Goldberg of California (Brewski's Bar & Arcade)
Corporal Donny White of Florida (Little Shop of Games and District Eat and Play)
Corporal Chris Brunetti of Pennsylvania (Helicon Brewing)
Corporal Adam Kiesler of Canada (North Star)
Congratulations to the following Stern Army members on their promotion from Private First Class to Specialist:
Specialist Frank Williamson of Alabama (BumperNets)
Specialist Jim Martin of Nevada (Press Start)
Specialist Jeremy Floyd of Indiana (Floyd's Arcade and Pinball)
Specialist Christian Gainsley of California (Outer Orbit)
Specialist Stefan Riedler of Austria (Vöcklabrucker FlipperSportVerein)
Specialist Deanna Gerard of Minnesota (Opinion Brewery)
Specialist Gerald Kirchner of California (Pinball Wizards)
Specialist Shaun Amos of Canada (Theo Bill's Restaurant and Lounge)
Specialist Dan Farrell of Virginia (Center of the Universe Brewing Co.)
Specialist Nick Schademann of New Mexico (505 Pinball)
Specialist Justin Charlswick of Michigan (Pinball Pete's)
For more information and to join the Stern Army, please reach out to SternArmy@sternpinball.com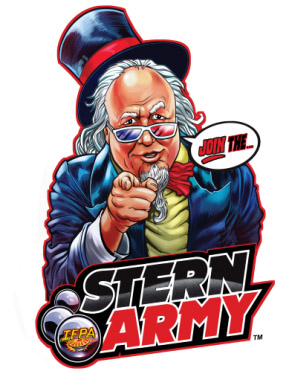 Stern Insider All-Access: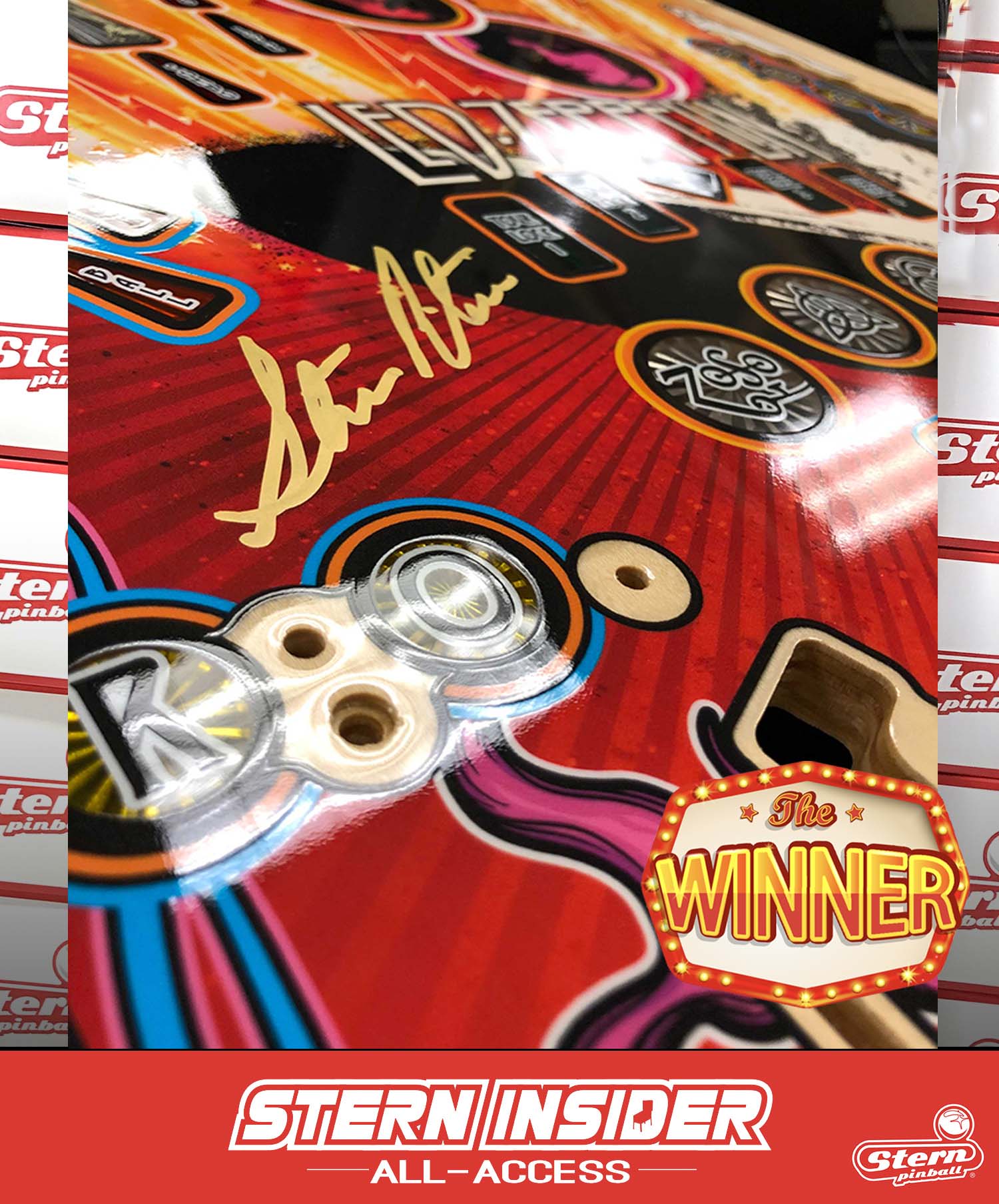 Congrats to Catalina from California, March's Stern Insider All-Access winner!  Catalina received a Led Zeppelin autographed playfield!  Do you have All-Access?  Register and become a Stern Insider today! https://sternpinball.com/stern-insider/
March Madness All-Access Exclusive: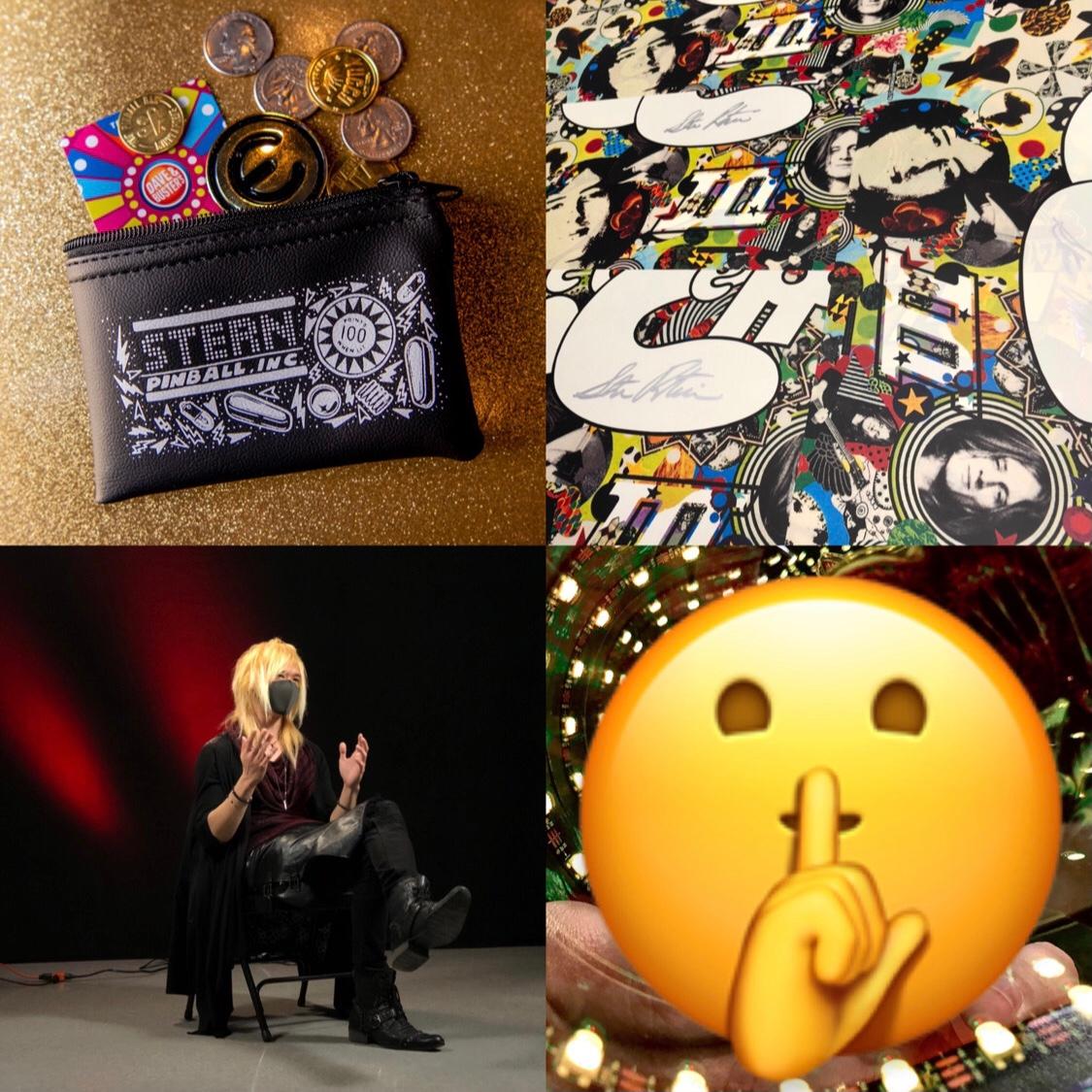 Available only for All-Access members, check out this exclusive March Madness All-Access article featuring some never before seen behind the scenes at the Stern factory and more!  Don't have All-Access?  Register and become an All-Access member today!
Status of Code:
We are continuously working to update and improve software for our machines.  There are always code updates and bug fixes in various stages of development; we will release them upon update completion.  Here are some of the latest updates and the status of things in the works.  If you would like to join our mailing list for code updates, please send an e-mail to Code.Updates@sternpinball.com.  If you do encounter any bugs please feel free to provide information to bug.report@sternpinball.com
Led Zeppelin – For all Led Zeppelin owners, please make sure you are up to date with the most current code version (v0.98.0) released last month. Be on the lookout for a new code update this month.
Avengers: Infinity Quest – For all Avengers owners, please make sure you are up to date with the most current code version (v1.00.0) released last month.
Elvira's House of Horrors – For all Elvira owners, please make sure you are up to date with the most current code version (v1.02.0) released last month.
Dead Flip Pinball Streaming:
Make sure you are subscribed to Jack Danger's Dead Flip channel to watch some special streams including last month's streams on Deadpool, Led Zeppelin and a special "How to Design a Pinball Machine in Visual Pinball"!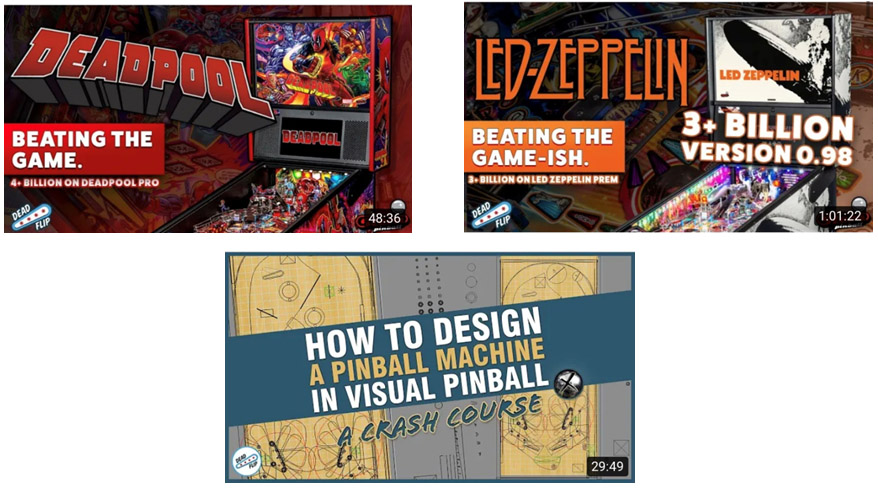 George Gomez Exclusive Interviews:

Thought you knew everything about George Gomez, think again!  Check out these exclusive interviews with George on the 4 Guys with Quarters show and this in-depth article from The Pinball Chick!
Stern Pinball Enhances Product Development Studio:
Stern Pinball announced the appointment of Mark Penacho as Senior Systems Engineer last month.  Mark brings diverse and expert level software engineering experience in systems, video, and pinball games to Stern Pinball.  Full details can be found in the official press release.  Welcome to the Stern team, Mark!
Accessories:
Check out our Stern Shop for all accessories, collectibles, clothing and more including this month's featured items, the official Stranger Things topper accessory and the Led Zeppelin Cabinet Expression Lights!  Free domestic shipping on orders of $50 or more on all Stern merchandise.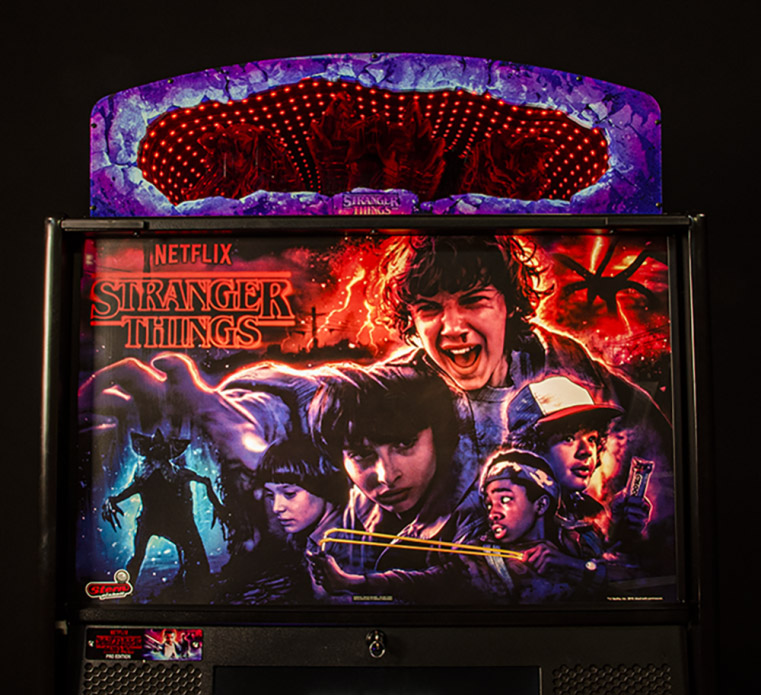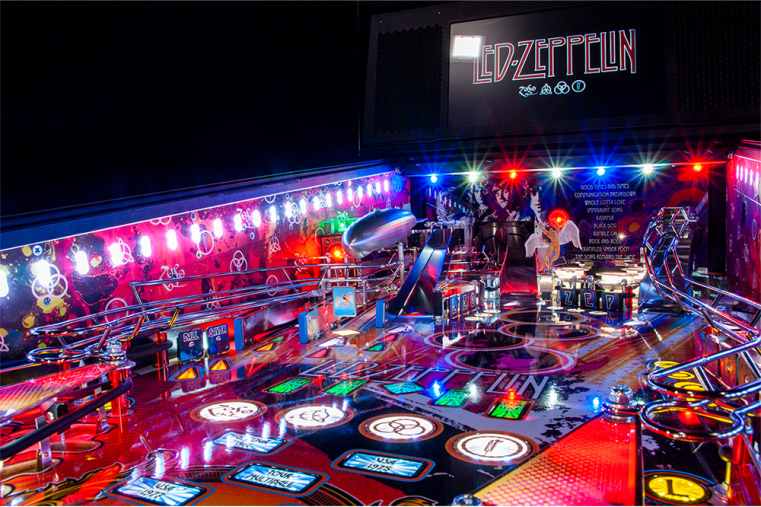 Stern Pinball accessories are also available to purchase from your local authorized dealer – https://sternpinball.com/find-a-dealer/
Stern Spotlight – Marc Raneses:
Hello! My name is Marc Raneses and I am an Artist/Animator in the Art Department at Stern Pinball. I received my BA in Visual Communications majoring in Illustration and minoring in Graphic Design from Ray College of Design (Illinois Institute of Art).
Out of college I interned in the R & D department of a small toy company.  I aspired to become a commercial illustrator and one day, a freelance illustrator had come in to submit some artwork for some toy packaging. As a young, curious, and hungry artist/illustrator wannabe, I inquired and chatted with him for advice and/or leads to help advance my art career. That illustrator was John Youssi.  He suggested I contact a gentleman by the name of Joe Kaminkow at Data East Pinball. I interviewed with Joe and he hired me on as artist. That was the start of my art career in the pinball industry.
In my artist role with Data East, I split my time working on the classic dot matrix display animations and also production print art for play field/cabinet art. I eventually moved on to work for WMS Gaming and worked in the video slot industry for several years where I gained more experience with game development, 3D art/animation, and motion graphics.  I eventually moved on to The Marketing Store where I worked as a concept artist/designer for toy/product premiums for McDonald's Happy Meals and General Mill's Cereal. I recently joined Stern Pinball in March 2020, literally the week prior to the pandemic shutdowns. Just like the rest of the Product Development team, I have been working remotely from home as we crank out games. Despite working remotely and not being able to interact with coworkers directly, I am very thankful to everyone on the team who have welcomed me and helped me get up to speed with my new position as a Stern Pinball Artist.   I am having a blast creating graphics and animations for LCD! I am looking forward to working on many more games.  Creating a back glass, play field, and cabinet art package for a future Stern title has been a lifelong aspiration of mine and is currently on my creative bucket list!
In my spare time, I dabble in whatever piques my interest creatively or whatever I have a desire to learn/teach myself…. video games, playing guitar, 3d printing, model making, drawing, and gouache painting.
Over the years, my art career has taken me down various design paths. I have always felt that a job should be enjoyable, challenging, fun and nurture personal growth.  My career path has come full circle and has brought me right back to where I got my start… in Pinball!  It's exciting to see the positive direction that the pinball industry is taking and I'm super excited to be collaborating with a passionate and creative development team while contributing my talents to help it grow. It's good to finally be 'Home'.