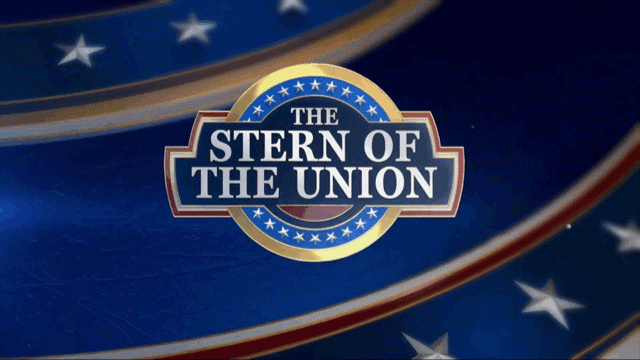 Back to All News
05/04/21
STERN OF THE UNION ADDRESS – MAY 2021
The Stern of the Union Address will be presented on the first Tuesday of every month (holiday and vacation excepted).  Without further ado my fellow pinheads:
May the 4th Be With You:
IGN Unboxing – Avengers: Infinity Quest Pinball:
IGN unboxes an Avengers: Infinity Quest Pinball Premium machine, highlighting all of the gravity-defying features of this innovative game!  Check out this exclusive IGN pinball unboxing video here.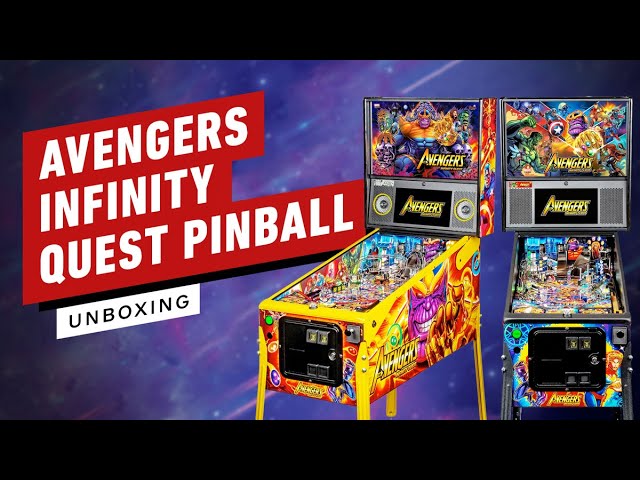 NECA TMNT Walmart Exclusive:
Cowabunga, dudes!  Stern Pinball teamed up directly with NECA to serve up a heaping helping of total awesomeness in honor of the TMNT pinball game.  Exclusivley sold through select Walmart stores, this loot crate box includes pizza magnets, a Rocksteady and Bebop keychain, a Krang beanie, custom t-shirt, and an exclusive Shredder action figure…a definite collector's item if you were lucky to get one!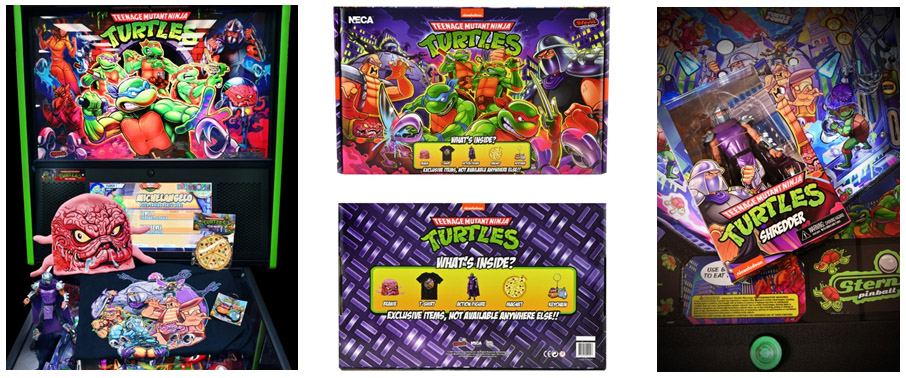 Stranger Things in American Airlines Magazine:
We've seen stranger things on a crossworld puzzle…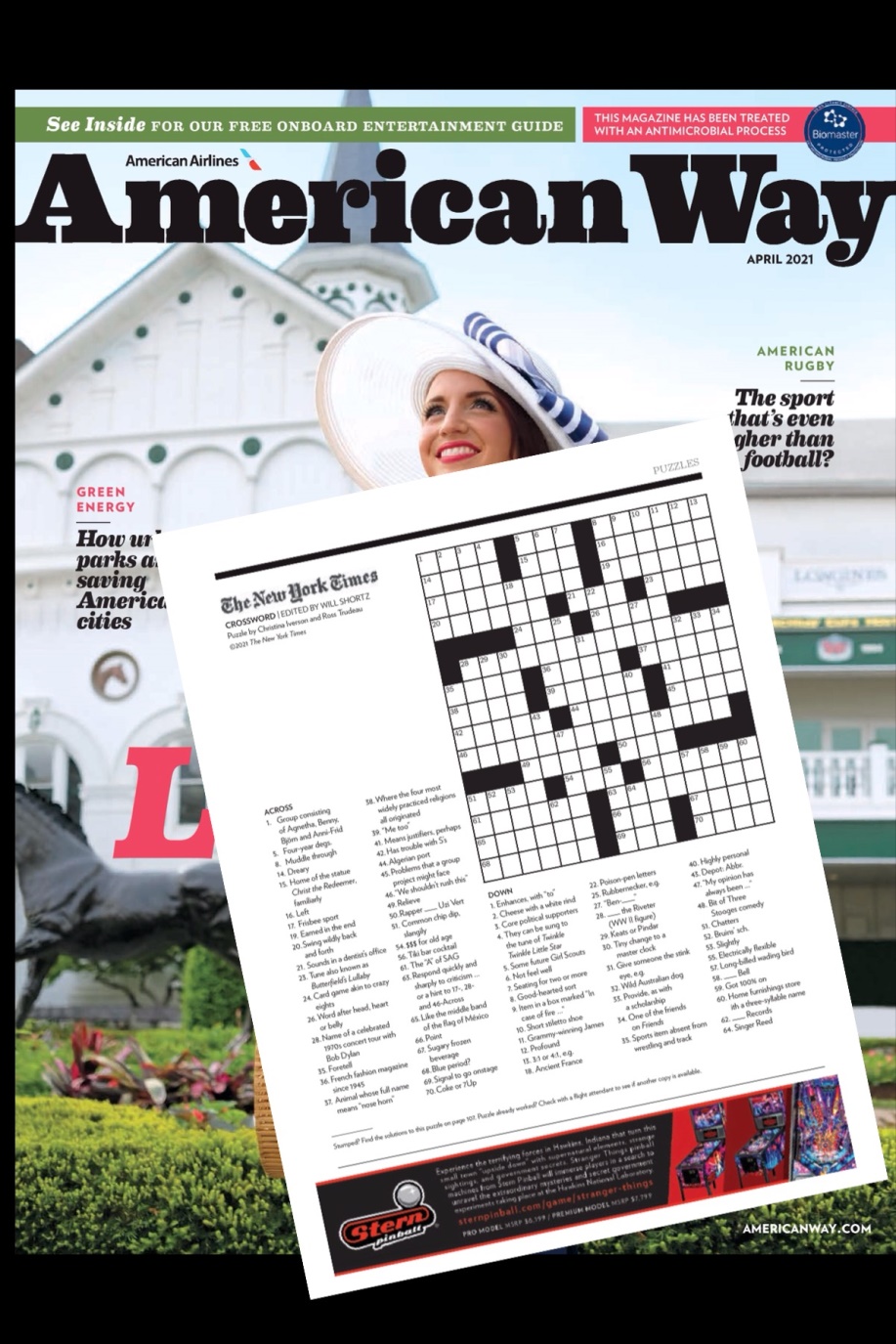 PlayStrongTM:
Do you have a PlayStrongTM pinball story to share with the world?  Send your inspirational message and pictures to Insider@sternpinball.com for a chance to be featured across Stern's social media channels in addition to winning exclusive Stern swag and merchandise!
Check out these incredible #PlayStrong stories!  Live from New York, it's Ghostbusters pinball on Saturday Night Live!  Check out the latest Barenaked Ladies' new music video Flip with a special visual treat!  Here's a throwback of actor Karl Urban becoming one with the force at a previous Comic Con.  And no better way for Celine Dion, Carrie Underwood, Katy Perry, and Luke Bryan to promote a new Las Vegas resort experience than through the power of pinball!

International Pinball Press:
Check out an incredible pinball feature in this latest Austrian newspaper feature, Der Standard.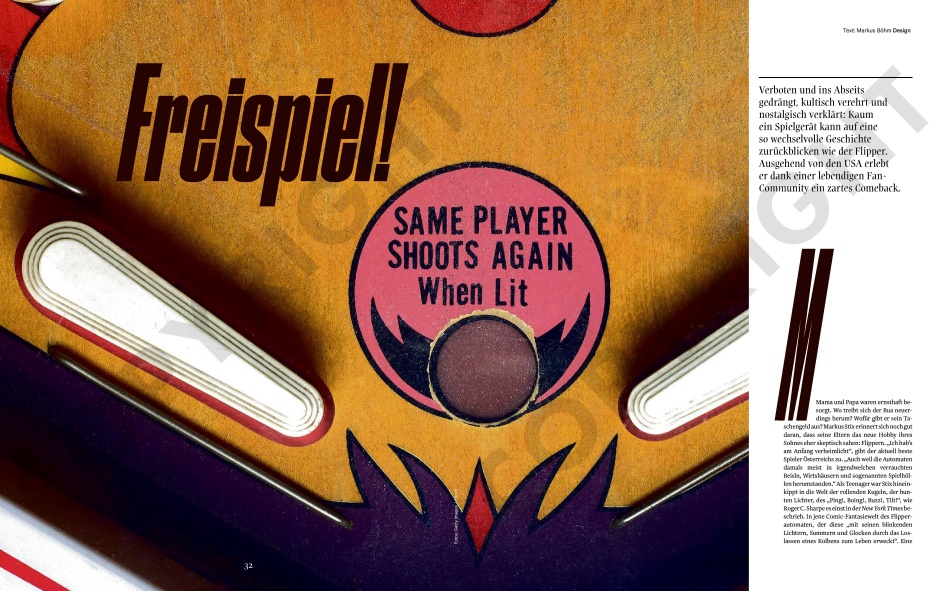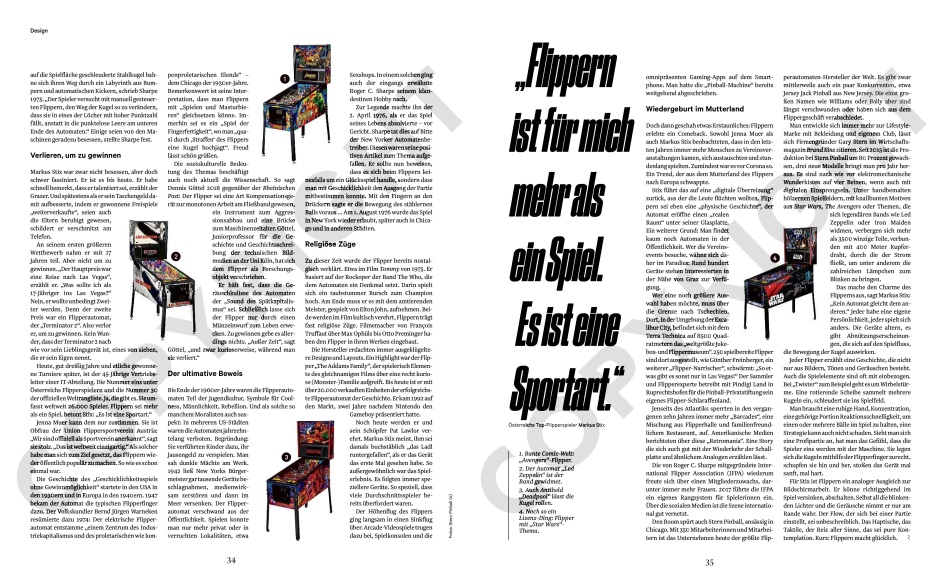 Gameroom of the Month:
Congrats to Chris and Cheryl Grace for winning Gameroom of the Month!  Do you have a special home gameroom you want to share with the world?  Leave a photo comment on this Facebook post and you may be our next winner!  Not on social media?  Not a problem!  You can submit your incredible gameroom directly to Insider@sternpinball.com for your chance to win an exclusive Stern Swag Pack!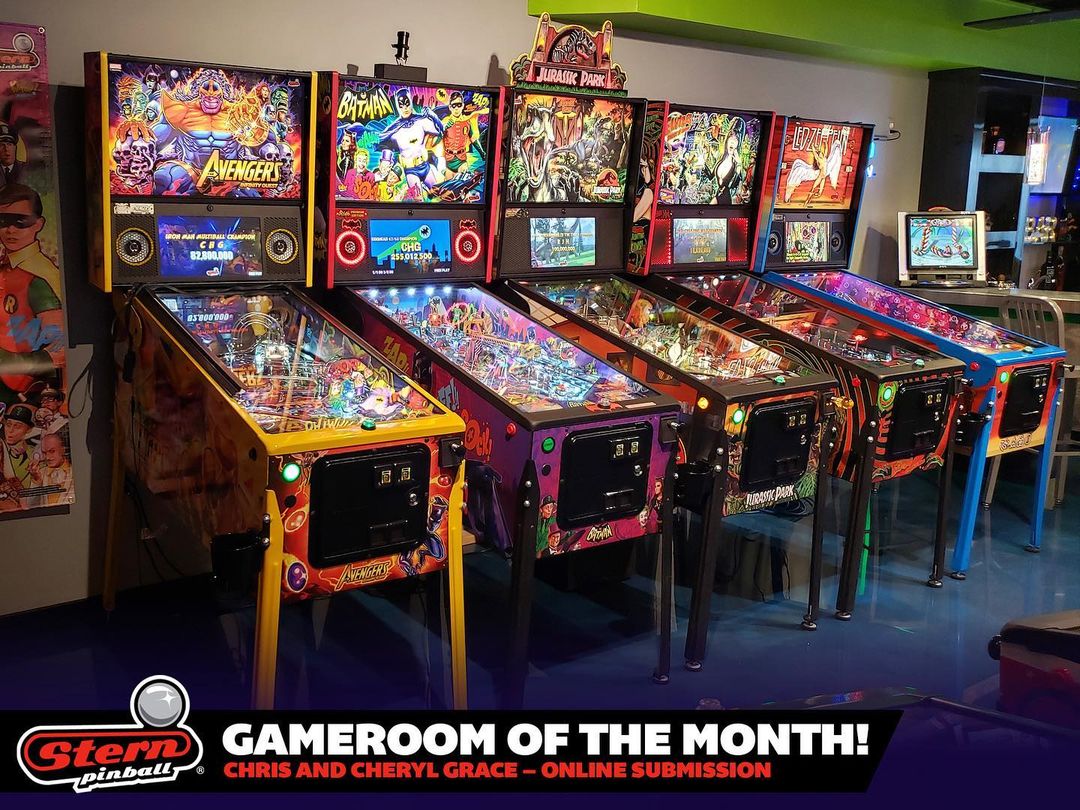 Casting Call:
Think you have what it takes?  Stern Pinball is calling all pinheads, flippers, and pinball enthusiasts!  We are looking for the best and brightest to come and compete in future Stern Heads-Up Pinball Invitationals.  Check out all details here and apply today!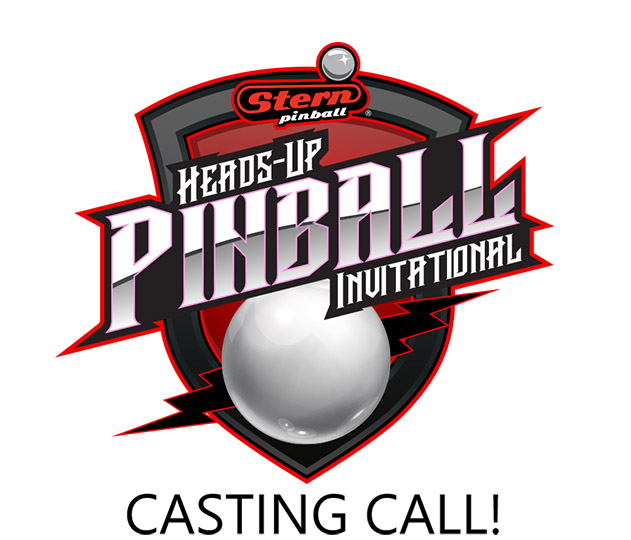 Pinball Rental Program:
Stay entertained by staying inside with the latest Stern Pinball machines!  Even if your local bar or arcade is temporarily unavailable, there are plenty of opportunities to play the newest Stern games.  Contact your local authorized Stern dealer for more information on renting your very own Stern pinball machine where available!  https://sternpinball.com/find-a-dealer/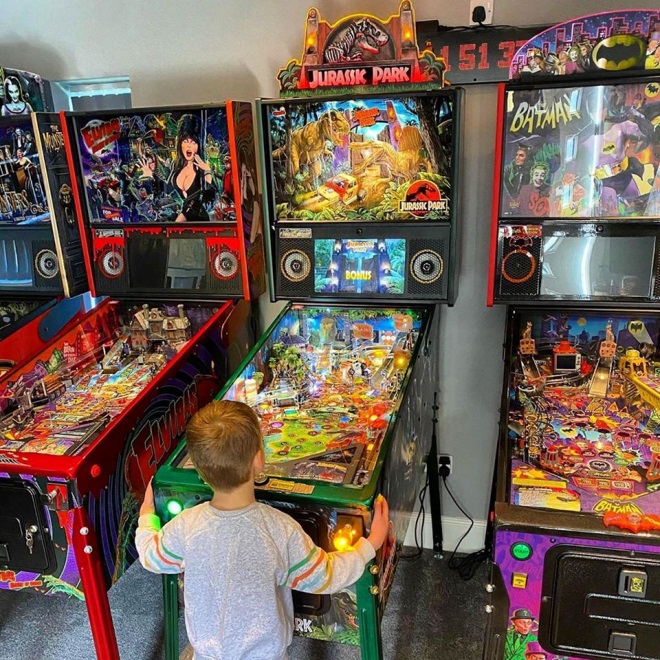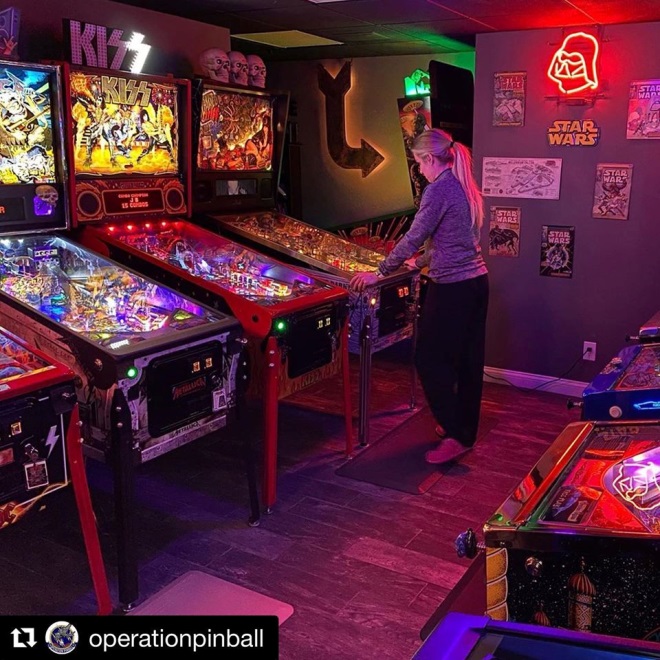 Stern Army Updates:
The Stern Army continues to grow with members spreading the gospel of pinball across the globe.  Here are our newest members and the pinball locations they support:
Private Fred Richardson of South Carolina (Bang Back Pinball Lounge)
Congratulations to the following Stern Army members on their promotion from Specialist to Corporal:
Corporal Nathan Eppley of Pennsylvania (Champions Sports Bar)
Corporal Joe Albertson of North Carolina (Palmer St. Game Bar and The Basement Arcade Bar)
Congratulations to the following Stern Army members on their promotion from Private First Class to Specialist:
Specialist Kurt van Zyl of Florida (The Pinball Lounge)
Specialist Allison Amirault of Canada (Chocolate Lake Arcade)
Specialist Scott Kirvan of Washington (Slaughter County Brewery)
Specialist Justin Withnell of Australia (Tattersalls Hotel)
Specialist Ray Leitzke of Illinois (Gameworks)
For more information and to join the Stern Army, please reach out to SternArmy@sternpinball.com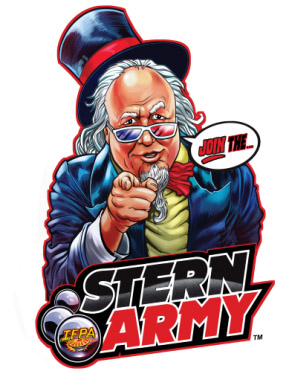 Stern Insider All-Access:
Congrats to Bob from Wisconsin, April's Stern Insider All-Access winner!  Bob received an Avengers: Infinity Quest autographed playfield!  Do you have All-Access?  Register and become a Stern Insider today! https://sternpinball.com/stern-insider/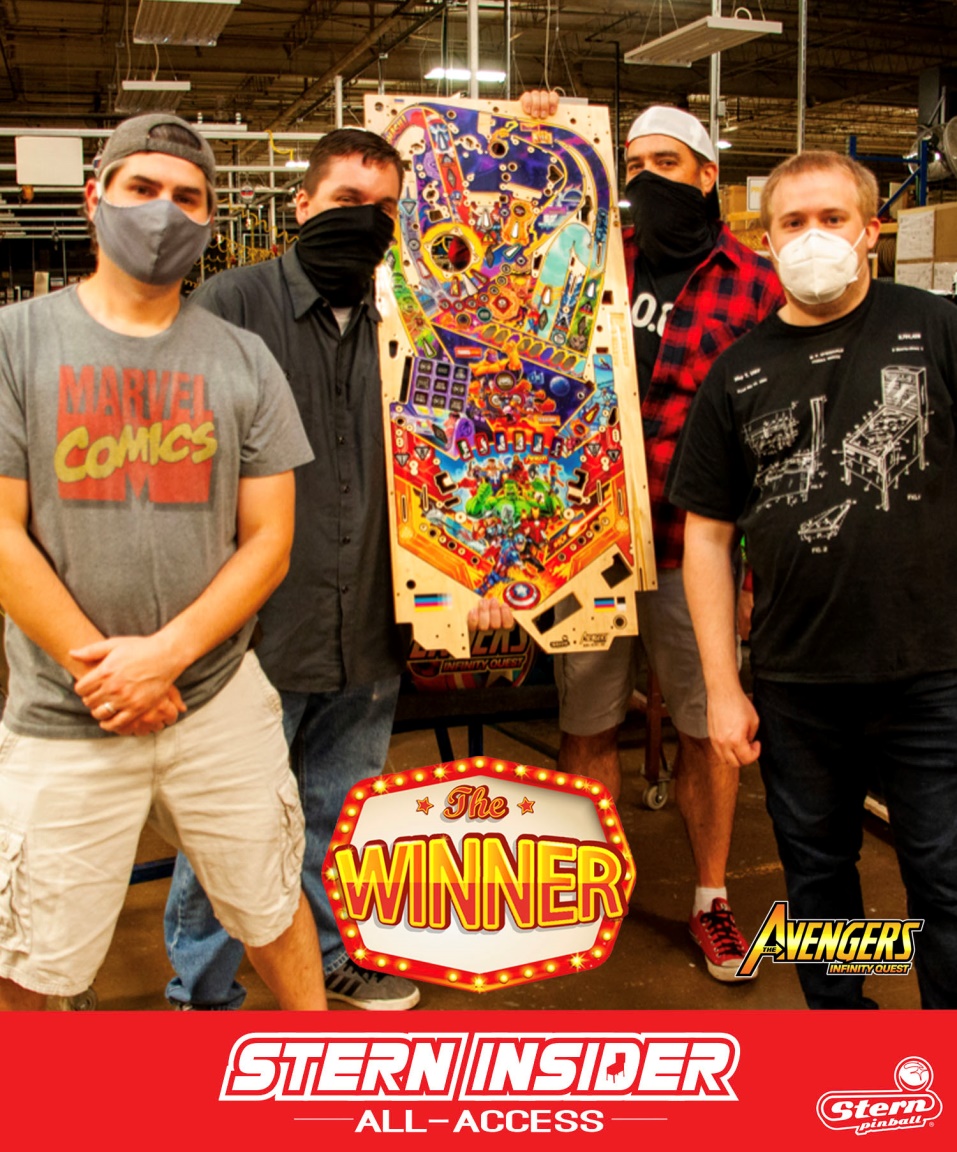 Gary Stern AMA All-Access Exclusive: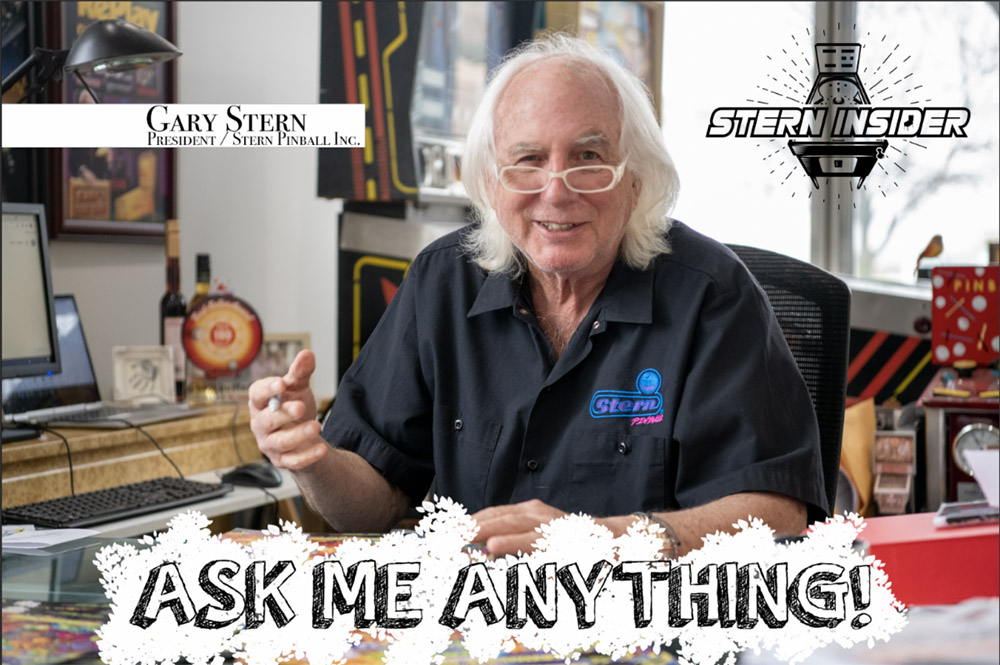 Available only for All-Access members, last chance to ask Gary anything for his upcoming AMA!  Only registered All-Access members will have their questions considered.  Don't have All-Access?  Register and become an All-Access member today!
Status of Code:
We are continuously working to update and improve software for our machines.  There are always code updates and bug fixes in various stages of development; we will release them upon update completion.  Here are some of the latest updates and the status of things in the works.  If you would like to join our mailing list for code updates, please send an e-mail to Code.Updates@sternpinball.com.  If you do encounter any bugs please feel free to provide information to bug.report@sternpinball.com
Led Zeppelin – For all Led Zeppelin owners, please make sure you are up to date with the most current code version (v1.02.0) released last month. This code contains numerous game enhancements including the new Band Boost feature (activated by the action button), Diamond Record feature (achieved by reaching the ? Wizard Mode), and new Keyed Sound Effects for enhanced choreography and gameplay experience! This code update also includes additional polish, adjustments and bug fixes.
Avengers: Infinity Quest – For all Avengers owners, please make sure you are up to date with the most current code version (v1.01.0) released last month.
Dead Flip Pinball Streaming:
Make sure you are subscribed to Jack Danger's Dead Flip channel to watch some special streams including last month's highlights of "How to Remove a SPIKE2 Playfield" and "Installing Expression Light System Accessory on Led Zeppelin Pro"!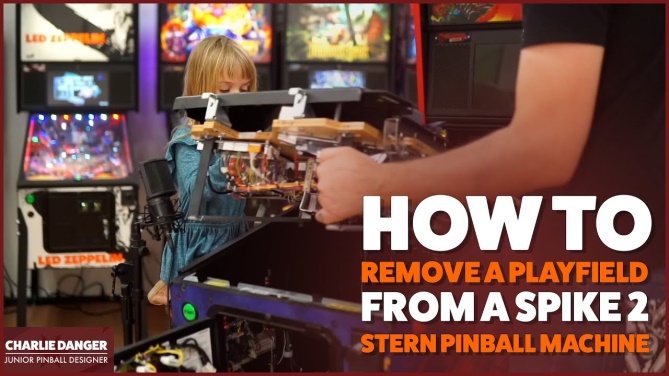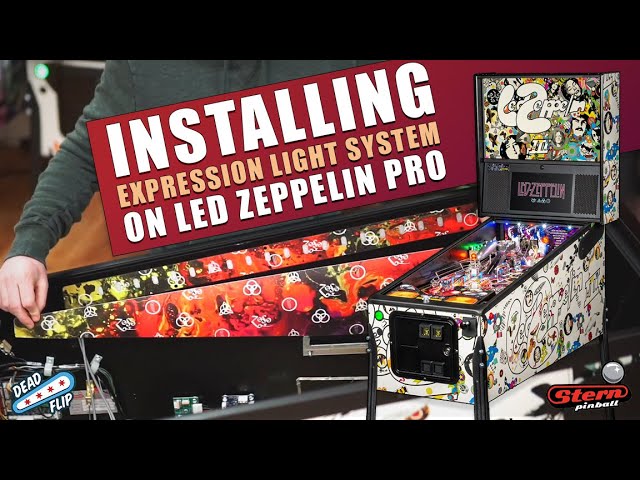 Accessories:
Check out our Stern Shop for all accessories, collectibles, clothing and more including this month's featured items, the Stern Bistro Mug and Stern Retro Pint Glass!  Free domestic shipping on orders of $50 or more on all Stern merchandise.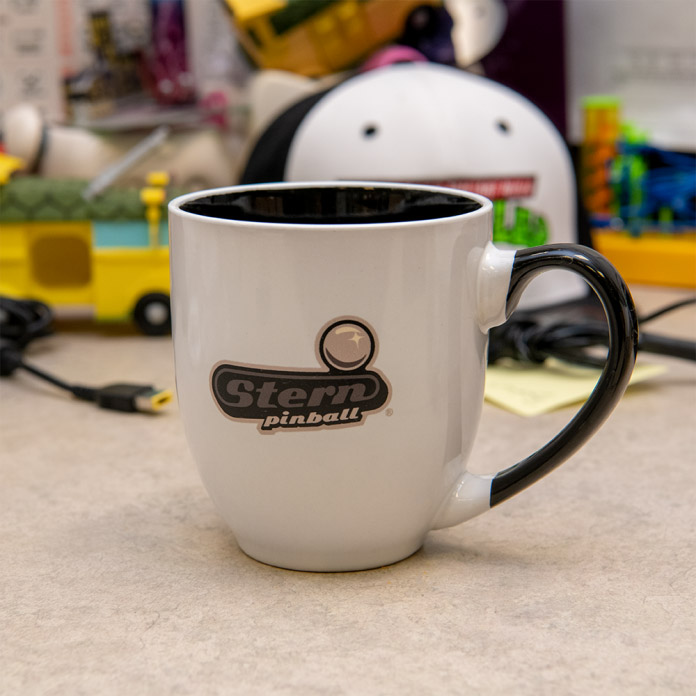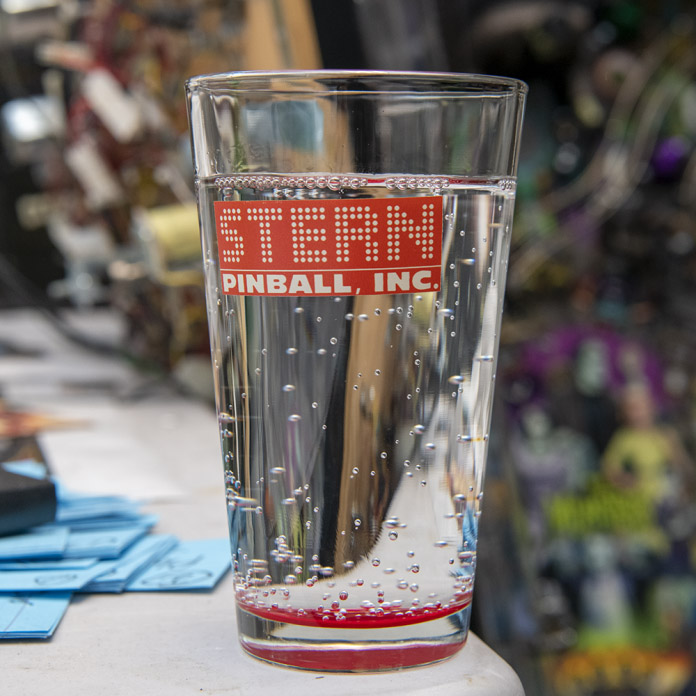 Stern Pinball accessories are also available to purchase from your local authorized dealer – https://sternpinball.com/find-a-dealer/
Stern Spotlight – Rick Naegele:
My journey to pinball was not as direct as most people. When I was in high school in the early 90's there were two games in the arcades that seemed to capture my attention like no other. The first being Mortal Kombat II by Midway and the second being Terminator 2 by Williams. I mostly gravitated toward these because if you got good at them then your money could last a lot longer. I would play T2 when you needed to stretch out your pocket change out for an hour or so while waiting for hockey practice to start up after school. The T2 at my local ice rink was always good for a replay or two.
After high school I enrolled at Northern Illinois University. Video game programming was not a major back in those days and many of my programming courses in the late 90's were geared towards business applications. I had my own PC at the time and taught myself some graphics concepts using DirectX with the hope of learning more about video game programming.
After graduating from NIU with a BS in Computer Science, I was able to land my first job in the game industry making basketball video games for Electronic Arts at NuFX in Hoffman Estates, IL. After a few years I accepted a position at Midway Games on George Gomez's team in 2003 when he was working on XBOX and Playstation games. At Midway, I worked on NBA Ballers and also helped out on Mortal Kombat: Deception in 2004. I met many people at my time at Midway that were former Williams employees that had lived through the closing of the pinball division. I never thought pinball would be an option for me to work on because it was such a small market at the time.
I bounced around to a few more video game jobs in the late 2000's. Then in 2010 I took a job at WMS making slot machine software. I made a bunch of slots for WMS including Willy Wonka and the Chocolate Factory, Beetlejuice, and Space Invaders. This is where I met and worked with Dwight Sullivan on a few games in 2013 and 2014 before he came back to work at Stern in late 2014.
In early 2017, I was still working at WMS and sitting in a cubicle in 3401 N. California Ave. when George Gomez messaged me and asked me if I would be interested in making pinball games at Stern. I said, "Sure!" and silently thought that my skill set didn't really match up since I was a video game guy. I didn't know this at the time but I didn't really need to have a pinball skill set because I was going to be tasked with implementing software rulesets for Keith Elwin. I had no idea that he was a top competitive player. I hadn't played much pinball since the days of T2 at the ice rink in the 90's. I started on a few month long crash course on what happened in the last 25 years in pinball and picked it up as a hobby again by playing a bunch of Stern's latest releases. After getting my bearings at Stern I managed to lead the software development of Iron Maiden: Legacy of the Beast and implemented Keith's ruleset for his first Stern pinball machine. Keith and I have now also worked together on both Jurassic Park and Avengers: Infinity Quest.
This summer will now mark my 4th year at Stern Pinball. There are so many creative and talented people that work behind the scenes to make sure the experience of playing a Stern game is the best it can be. It's been a fun ride at Stern so far and I hope there will be more great games to come!