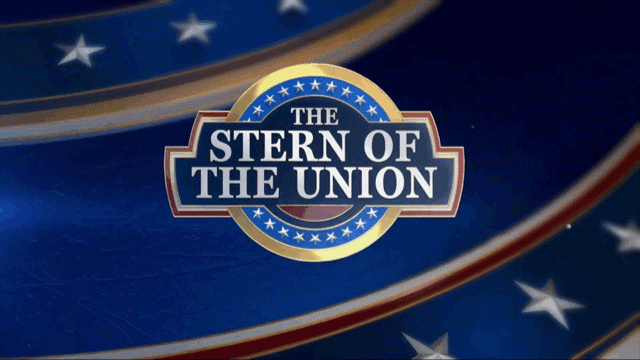 Back to All News
07/06/21
STERN OF THE UNION ADDRESS – JULY 2021
The Stern of the Union Address will be presented on the first Tuesday of every month (holiday and vacation excepted).  Without further ado my fellow pinheads:
The Mandalorian:
Mandalorian mania continues across the globe as games make their way on location (check out your local Stern Army location to play) with a continual onslaught of press and media exposure!  Check out these exclusive Mandalorian features from Yahoo!, Old School Gamer Magazine, AusRetroGamer, and Shacknews featuring Gary Stern and Jack Danger.  The Mandalorian pinball was also featured as GQ's top picks of summer and was a spotlight in the official Star Wars Father's Day Gift Guide!
The Mandalorian in Production:
Go behind the scenes to see The Mandalorian pinball in full production in this video highlighting the Pro model as well as pictures of the LE being assembled.  Each machine is lovingly assembled by hand by members of our incredible team and made for you to enjoy all over the world!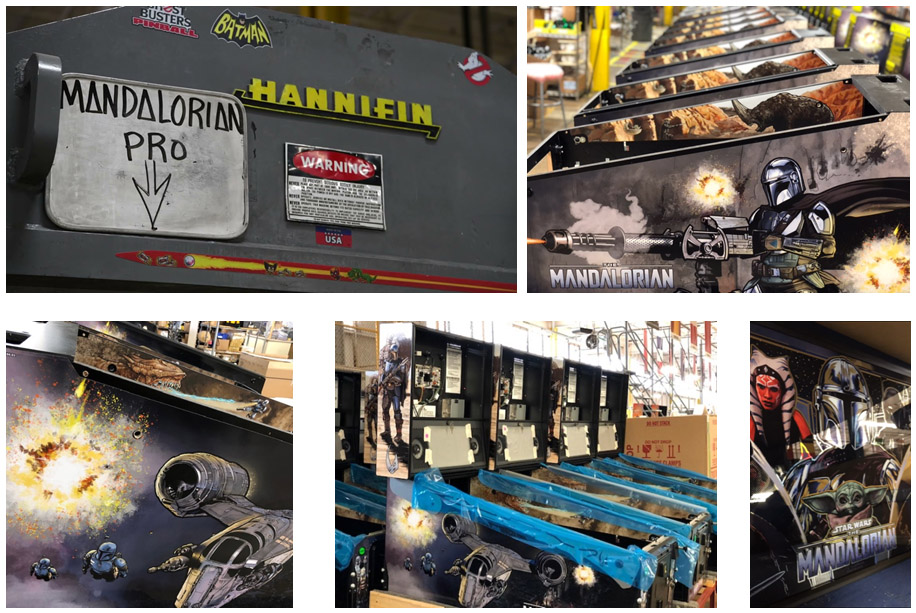 The Mandalorian Pinball Streams:
Check out these special live stream videos of The Mandalorian pinball with the game team including this special MarcoTV PinTech Live with lead game designer Brian Eddy and lead mechanical engineer Tom Kopera, and these Flip N' Out Pinball streams with lead game developer Dwight Sullivan!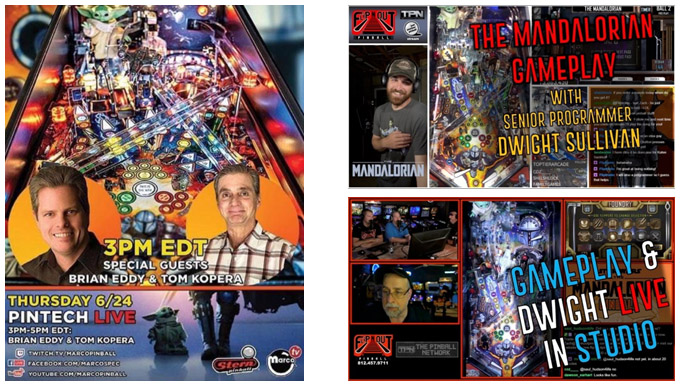 PlayStrongTM:
Do you have a PlayStrongTM pinball story to share with the world?  Send your inspirational message and pictures to Insider@sternpinball.com for a chance to be featured across Stern's social media channels in addition to winning exclusive Stern swag and merchandise!
Check out these incredible #PlayStrong stories!  Just as intense as wrestling, professional wrestler James Storm battles Guardians of the Galaxy while Allie "The Bunny" and Ref Aubrey from AEW wrestling highlight pinball action in the background of their latest video series!  Borussia Dortmund footballers are transported into a pinball machine in this slick promo video!  What's an obstacle course without pinball?  Check out the latest craziest hole from the hit game show Holey Moley!  Lastly you could say the heavy metal band Anthrax has been bit by the pinball bug as displayed by guitarist Jonathan Donais's shirt and drummer-guitarist Charlie Benante's personal gameroom!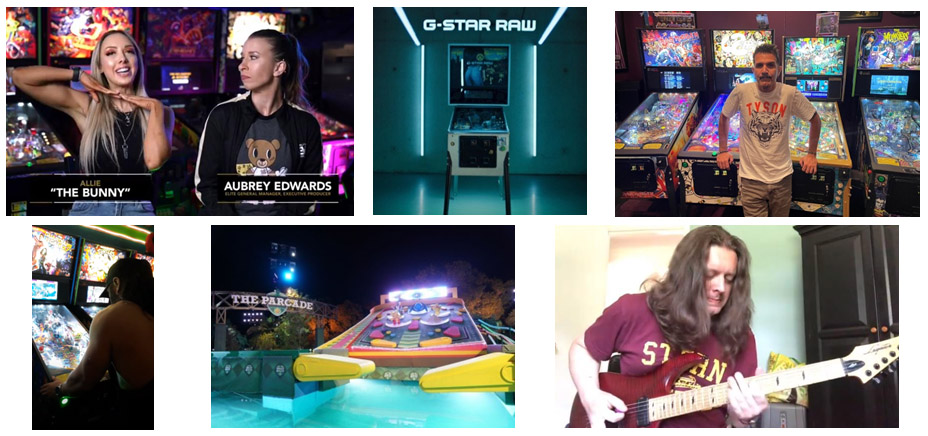 Gameroom of the Month:
Congrats to David Bishop for winning Gameroom of the Month!  Do you have a special home gameroom you want to share with the world?  Leave a photo comment on this Facebook post and you may be our next winner!  Not on social media?  Not a problem!  You can submit your incredible gameroom directly to Insider@sternpinball.com for your chance to win an exclusive Stern Swag Pack!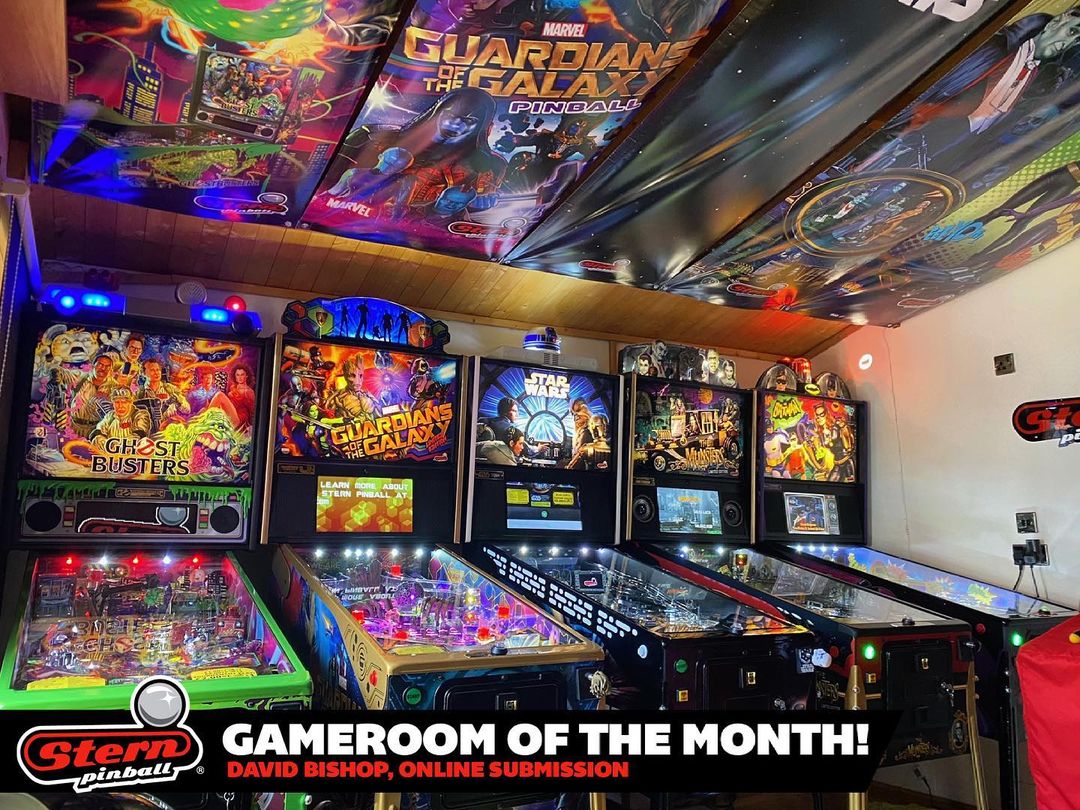 The Making of Avengers: Infinity Quest:
Stern Pinball presents a behind the scenes look at the making of Avengers: Infinity Quest Pinball!  For over 50 years The Avengers have delighted fans through comic books, television series and movies.  In this pinball adventure, players will transform into their favorite superheroes as they battle Thanos and his minions across the cosmos.  On his unrelenting quest for intergalactic omnipotent power, it's a race to hunt down and recover the six Infinity Gems before Thanos gets his hands on them.  It's up to the player to stop Thanos and the Black Order from succeeding in this action-packed pinball experience.  Assemble and watch the video here!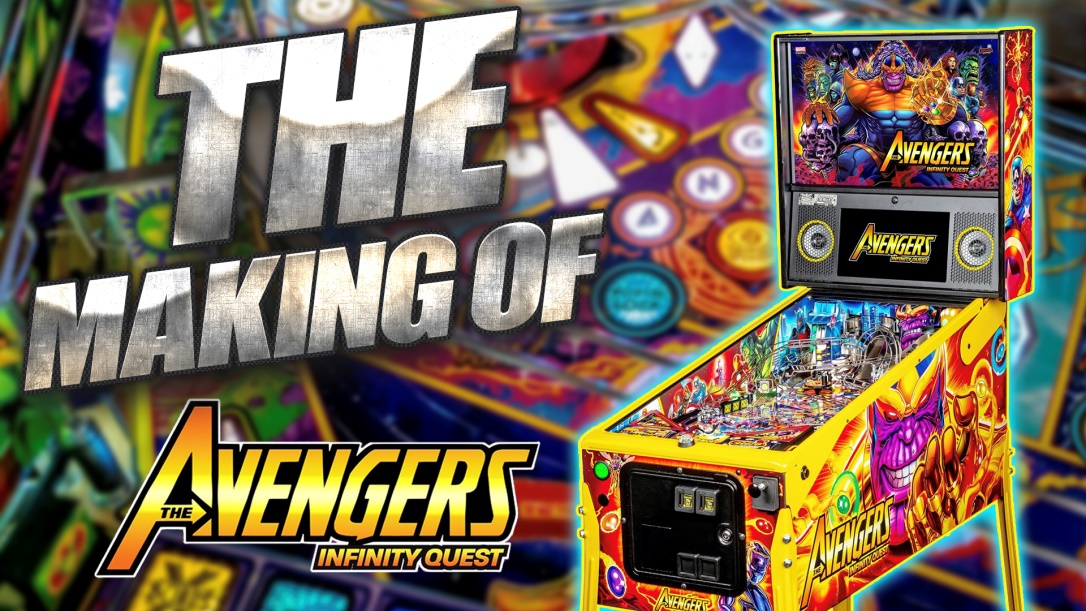 Stern Army Updates:
The Stern Army continues to grow with troops spreading the gospel of pinball across the globe.  Here are our newest troops and the pinball locations they support:
Private Jeremy Smith of Indiana (Dontae's Highland Pizza Parlor)
Private Eric Pearson of Pennsylvania (Chronic Town)
Private Bre Reynolds of Ohio (Level One Bar and Arcade)
Private Kelly Thomson of Utah (Arcade Galactic)
Private Angelo Muro of Canada (The American)
Private Jenna Reynolds of South Carolina (Player 1UP)
Private Jordan Lamoreaux of Arizona (Dangerzone Arcade)
Private Jeff Moulton of Indiana (Tappers Arcade Bar)
Private Cliff Comastro of Florida (LeaderBoard Arcade)
Private Adam Jordan of Colorado (Flip A Coin Arcade and Bar)
Private Danny Daly of Australia (GameRoom Essentials)
Congratulations to the following Stern Army members on their promotion from Private First Class to Specialist:
Specialist Germain Mariolle of Washington (8-Bit Arcade)
For more information and to join the Stern Army, please reach out to SternArmy@sternpinball.com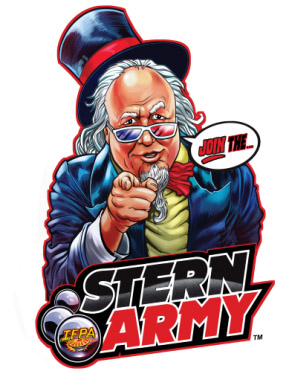 Stern Army Launch Parties:
Welcome to the Heroes of Rock Tour!  Stern Army Launch Parties continue on, this time celebrating the release of 2020's Avengers: Infinity Quest and Led Zeppelin! Contact your local Stern Army location for specific dates, times, and #PlayStrong!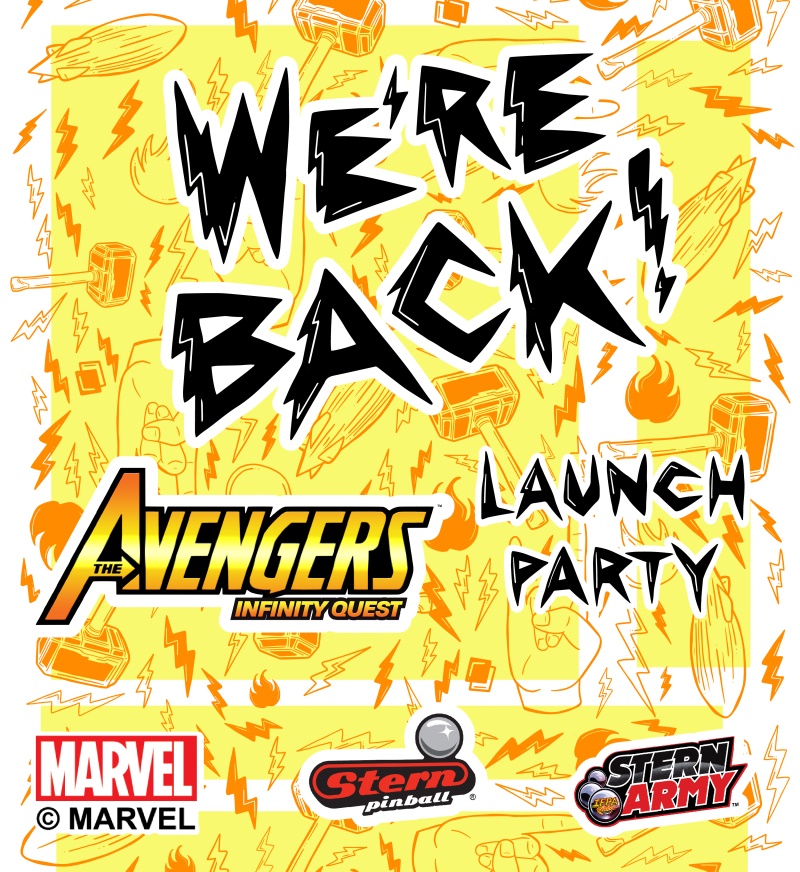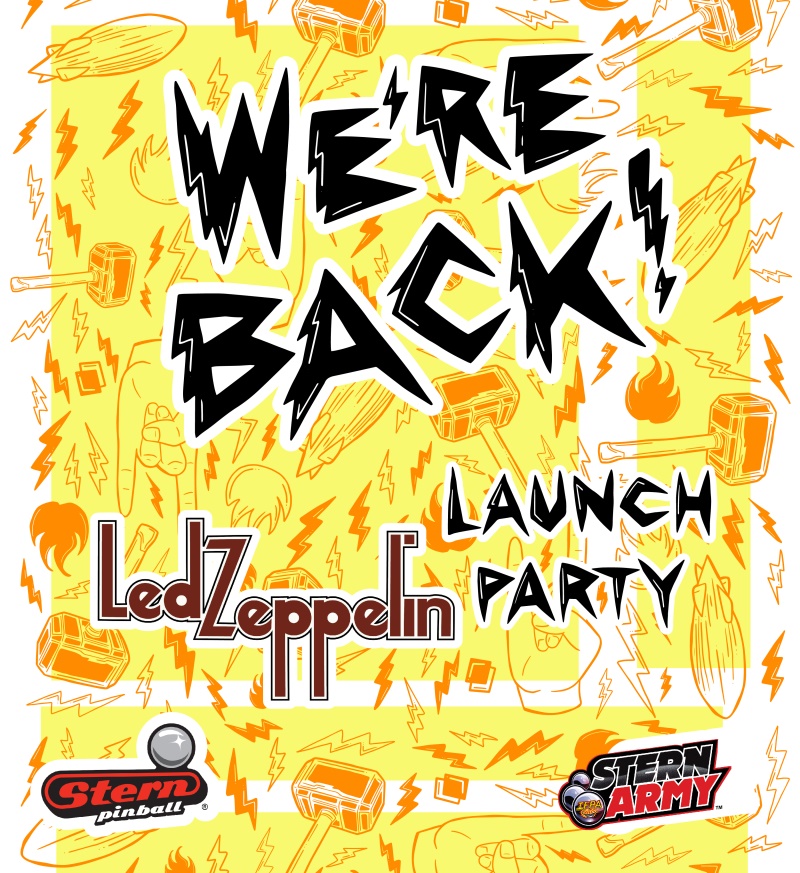 Stern Insider All-Access:
Congrats to Dave from Illinois, June's Stern Insider All-Access winner!  Dave received a Mandalorian autographed playfield!  Do you have All-Access?  Register and become a Stern Insider today! https://sternpinball.com/stern-insider/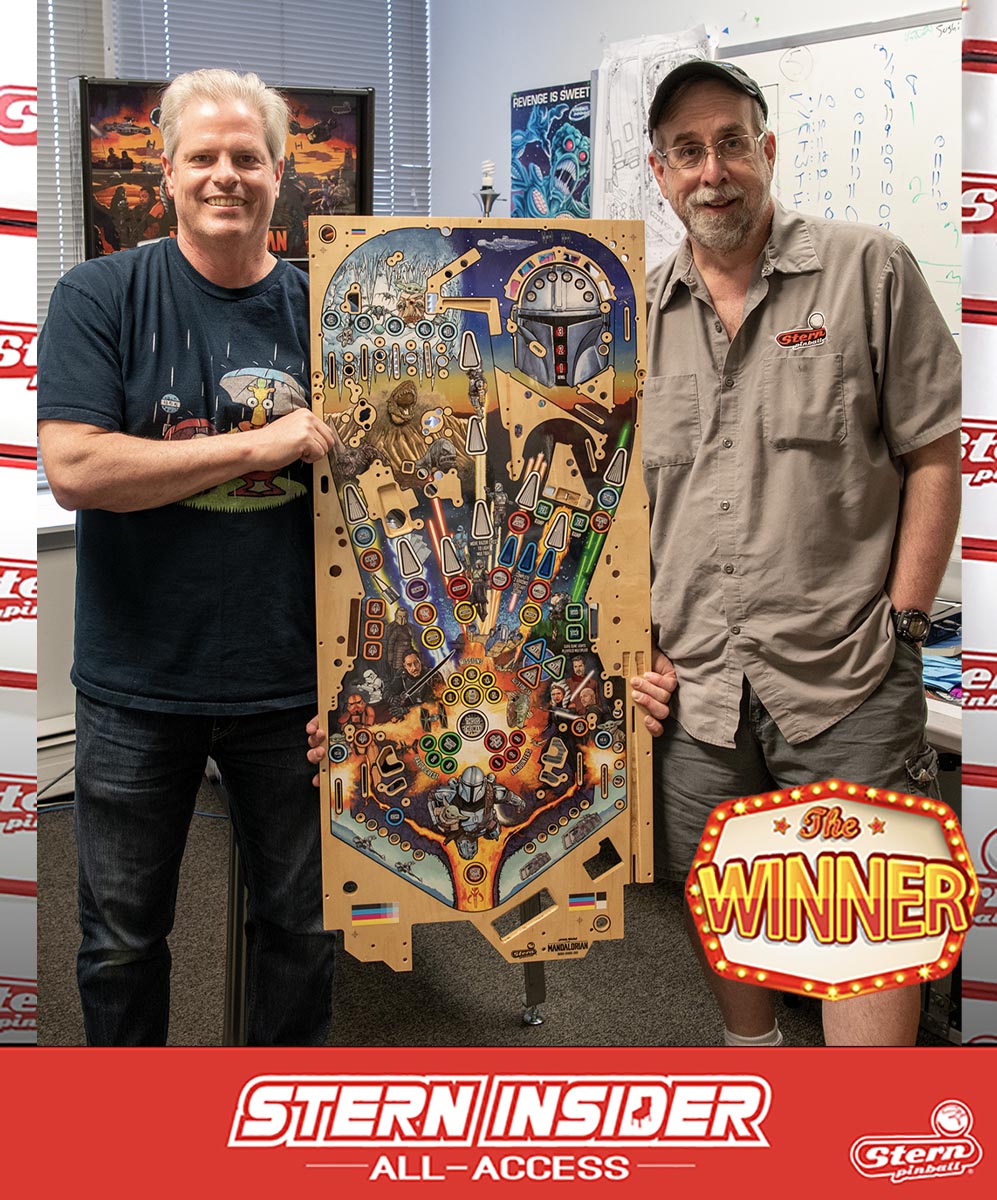 Status of Code:
We are continuously working to update and improve software for our machines.  There are always code updates and bug fixes in various stages of development; we will release them upon update completion.  If you would like to join our mailing list for code updates, please send an e-mail to Code.Updates@sternpinball.com.  If you do encounter any bugs please feel free to provide information to bug.report@sternpinball.com.
The Mandalorian – For all The Mandalorian owners, please make sure you are up to date with the most current code version (v0.96.0).
Dead Flip Pinball Streaming:
Make sure you are subscribed to Jack Danger's Dead Flip channel to watch some special streams including last month's The Mandalorian Pro Model Reveal stream, a casual stream on the Premium, and spoiler alert, a huge game on the Premium Model!

WGN Stern Pinball Feature:
Check out this exclusive interview article and video featuring Stern Pinball on WGN, a Chicago-based television channel distributed around the globe.!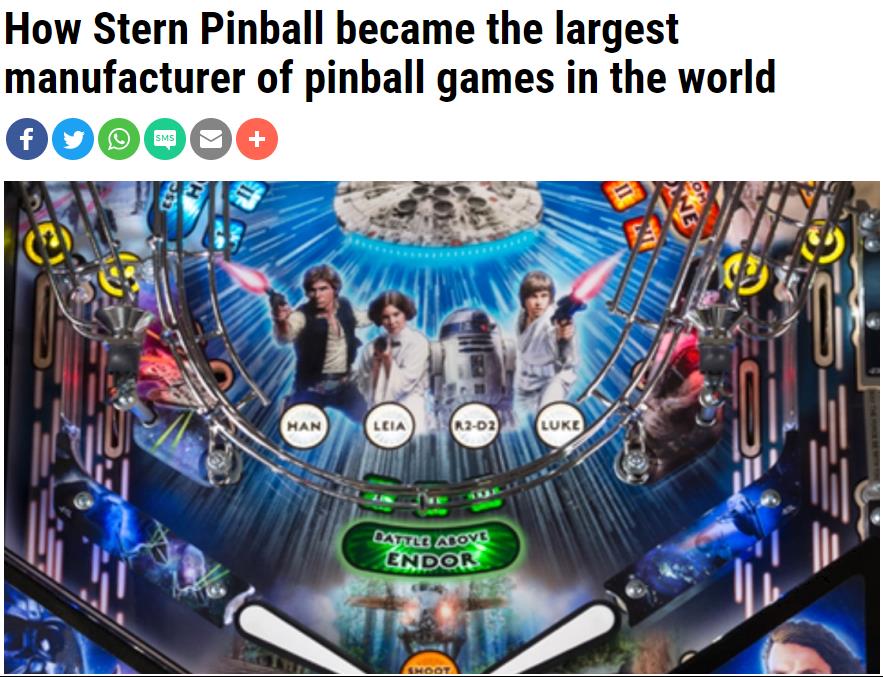 InterGame Competitive Gaming Feature:
Nothing more competitive than pinball!  Check out this feature article highlighting pinball here.  Perfect timing with the International Flipper Pinball Association sanctioning events again this August!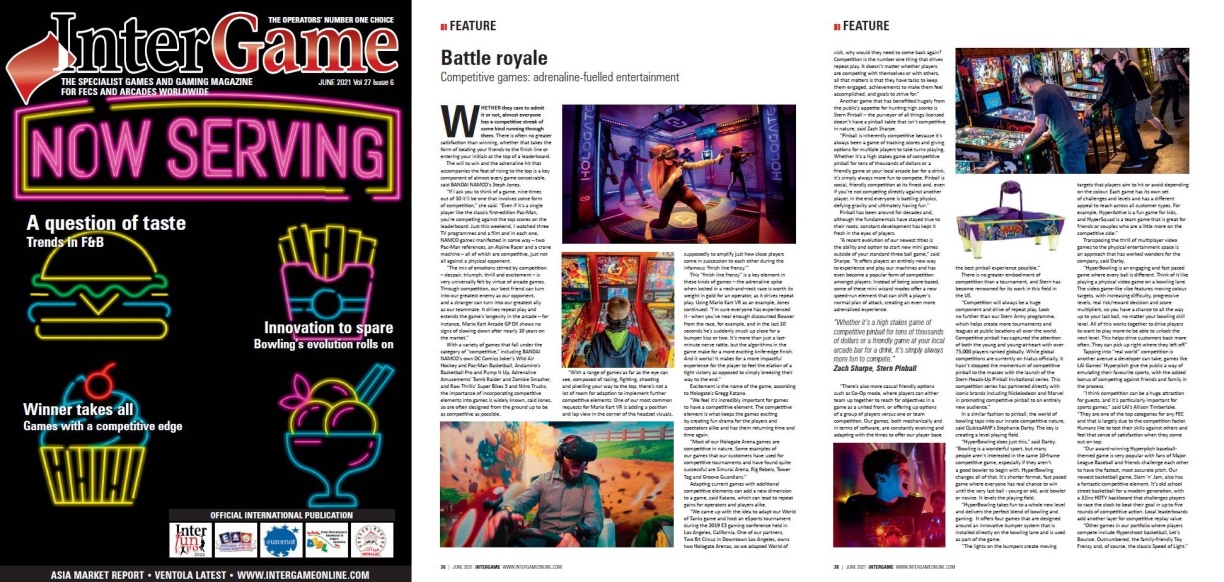 Stern Pinball at International Bowl Expo and Amusement Expo International:
Stern Pinball is bringing pinball to the masses at this year's International Bowl Expo and Amusement Expo International tradeshows!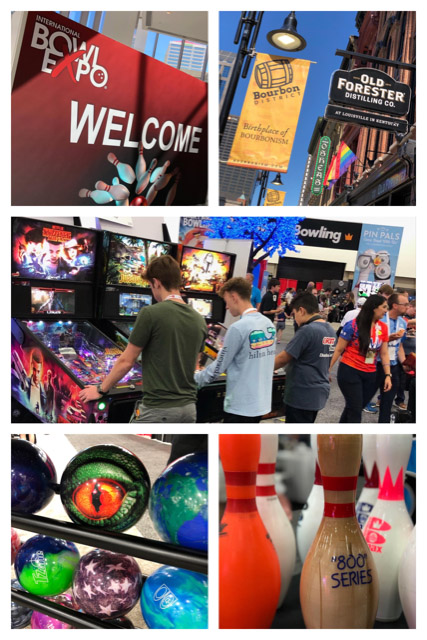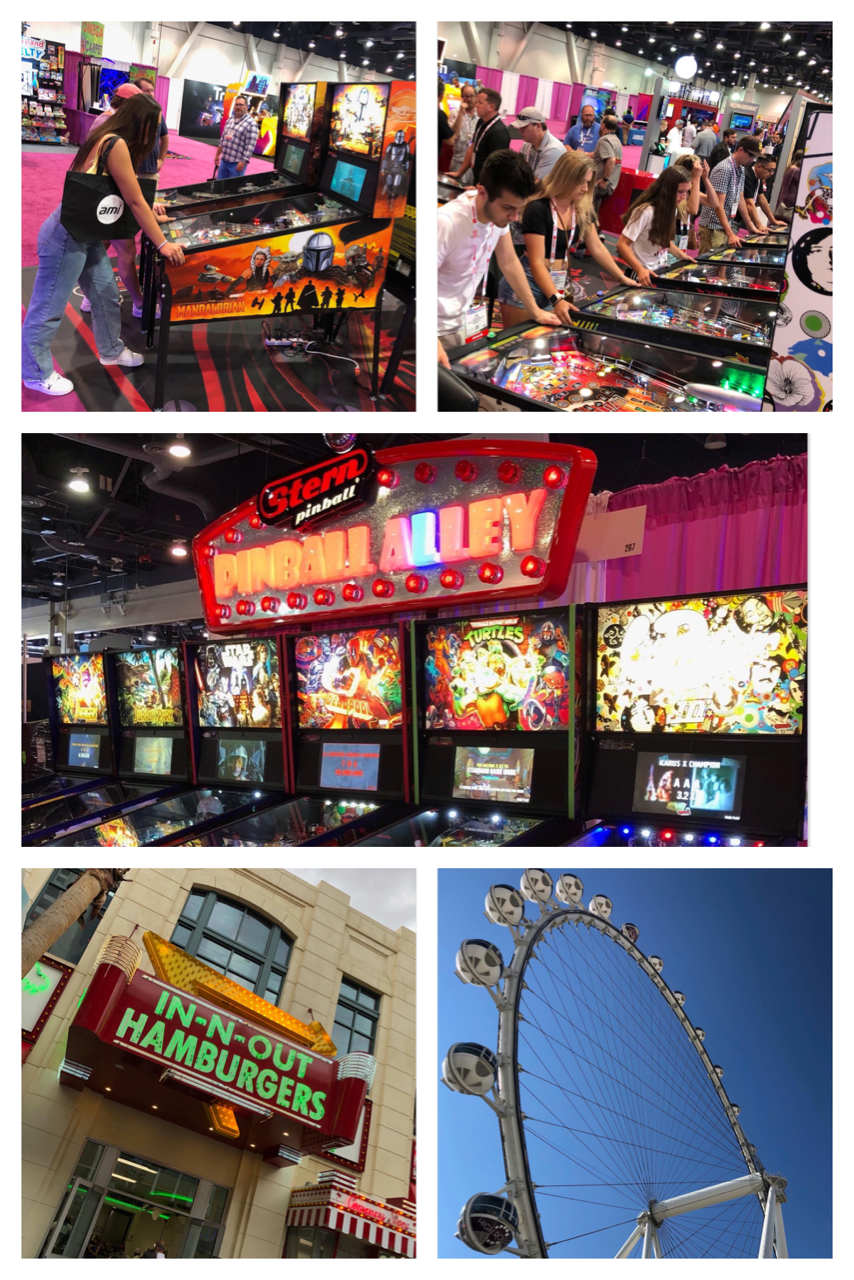 Stern Pinball Enhances Product Development Studio:
Stern Pinball has announced that Tom Kopera will be joining us as Director of Mechanical Engineering.  In his new role, Tom will lead mechanical engineering, the whitewood lab, the model shop, and the bill of materials group.  Read the full press release with additional details and please join us in welcoming Tom to the Stern team!
Accessories:
Check out our Stern Shop for all accessories, collectibles, clothing and more including this month's featured item, the Stern stainless steel water bottle!  Free domestic shipping on orders of $50 or more on all Stern merchandise.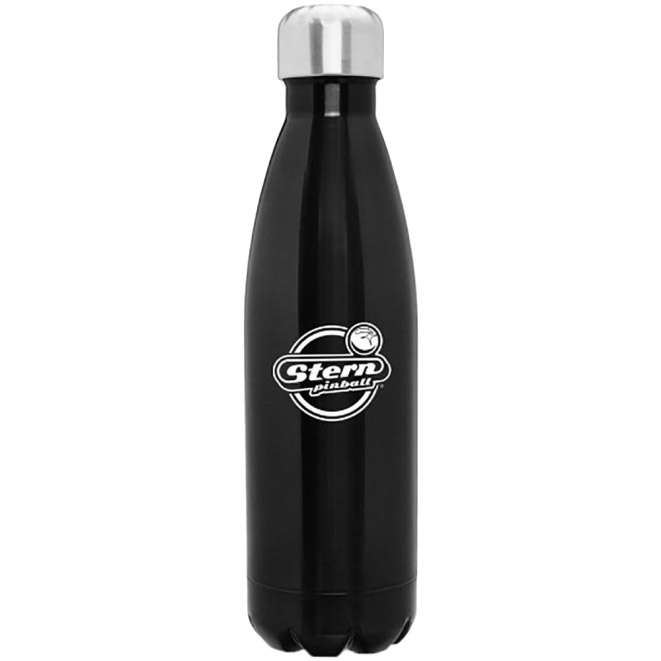 Stern Pinball accessories are also available to purchase from your local authorized dealer – https://sternpinball.com/find-a-dealer/
Stern Spotlight – David Liskovec:
My name is David and I have been working as an artist for Stern since early 2020.  I have been able to have a hand in projects such as "Teenage Mutant Ninja Turtles", "Avengers: Infinity Quest", and "Led Zeppelin".  For these first projects I got to create various 3D and 2D animations for our LCD content.
Prior to working at Stern I first got started as a 3D artist working on titles such as "Injustice: Gods Among Us" and "Mortal Kombat X".  After this first gig I moved on to a local studio where I worked on many smaller scale projects before finally coming back to the game industry and joining the amazing team here at Stern.
In my time off I enjoy spending time with my wife and wonderful 3 year old daughter, playing video games, chess, cards, and reading.
Have fun and play pinball!