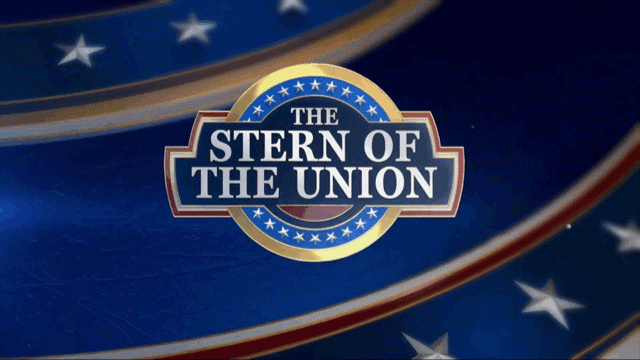 Back to All News
08/03/21
STERN OF THE UNION ADDRESS – AUGUST 2021
The Stern of the Union Address will be presented on the first Tuesday of every month (holiday and vacation excepted).  Without further ado my fellow pinheads:
Competitive Pinball on ESPN:
Competitive pinball on ESPN?  It's a bold strategy, let's see if it pays off this Friday, August 6th at 2:30pm ET.  Full details here on the return of ESPN8: The Ocho!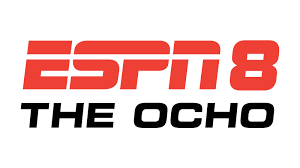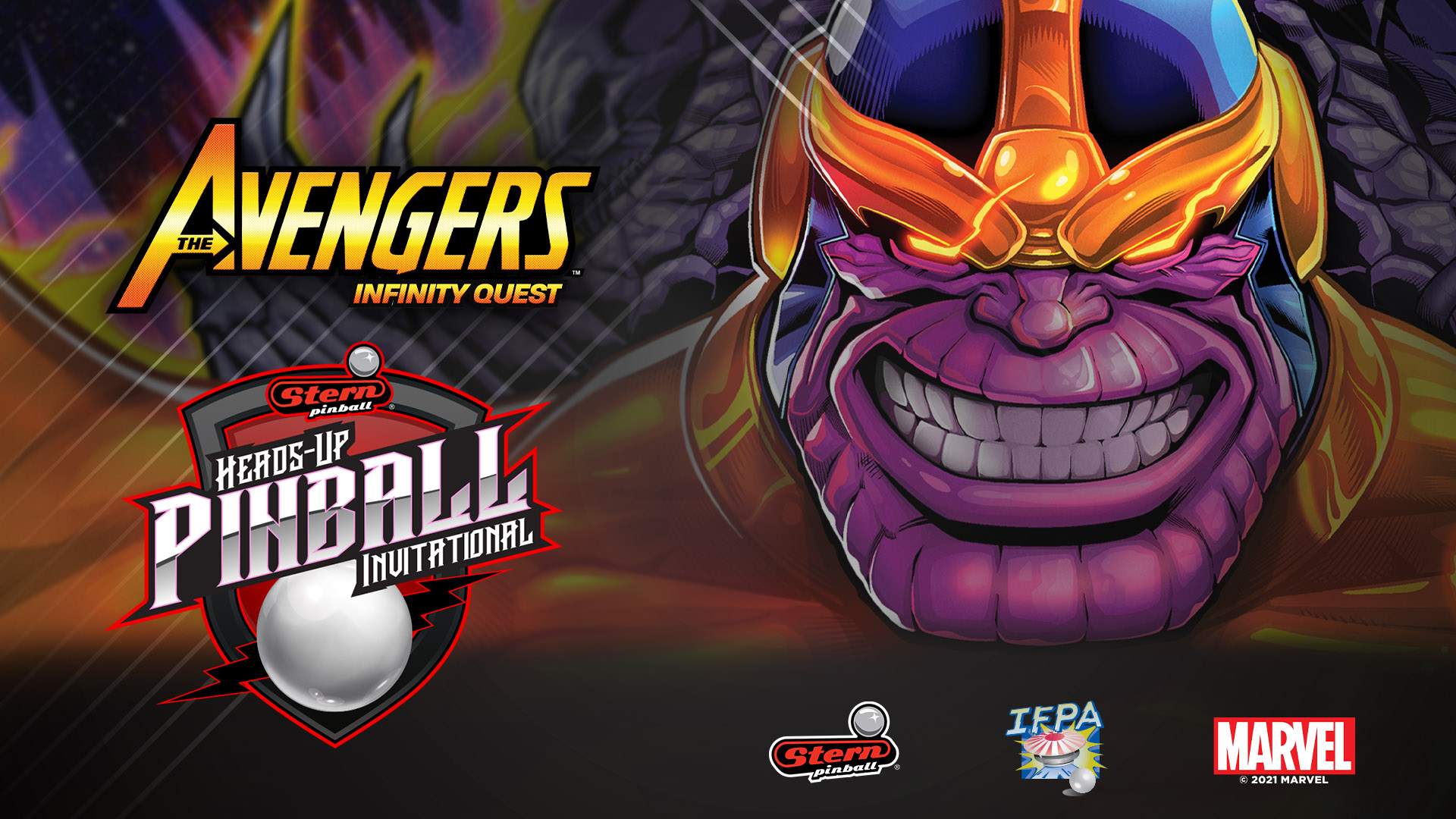 The Mandalorian Launch Parties:
The Mandalorian pinball machines are landing at locations all over the world and with official launch parties coming soon, does your location want to join in on the fun?!  Please contact us at SternArmy@sternpinball.com for more information and details!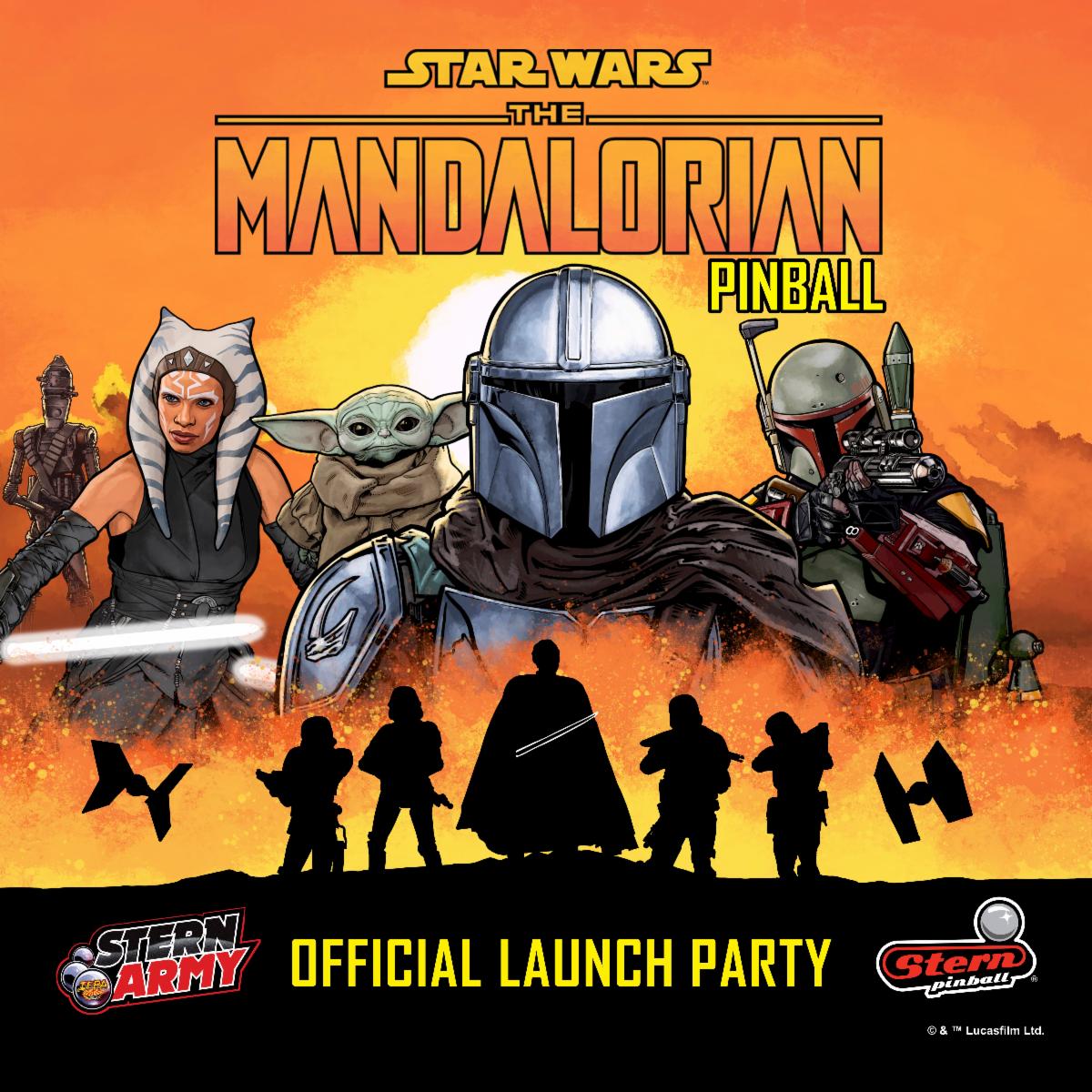 The Mandalorian Press:
Mandalorian mania continues across the globe as games make their way on location (check out your local Stern Army location to play) with a continual onslaught of press and media exposure!  The Mandalorian pinball was highlighted directly in Lucasfilm's virtual booth at this year's San Diego Comic Con, an exclusive Star Wars merchandise gift guide, a Shacknews highlight article, and a national radio campaign on Australia's Triple M Night Shift with our international distributor AMD!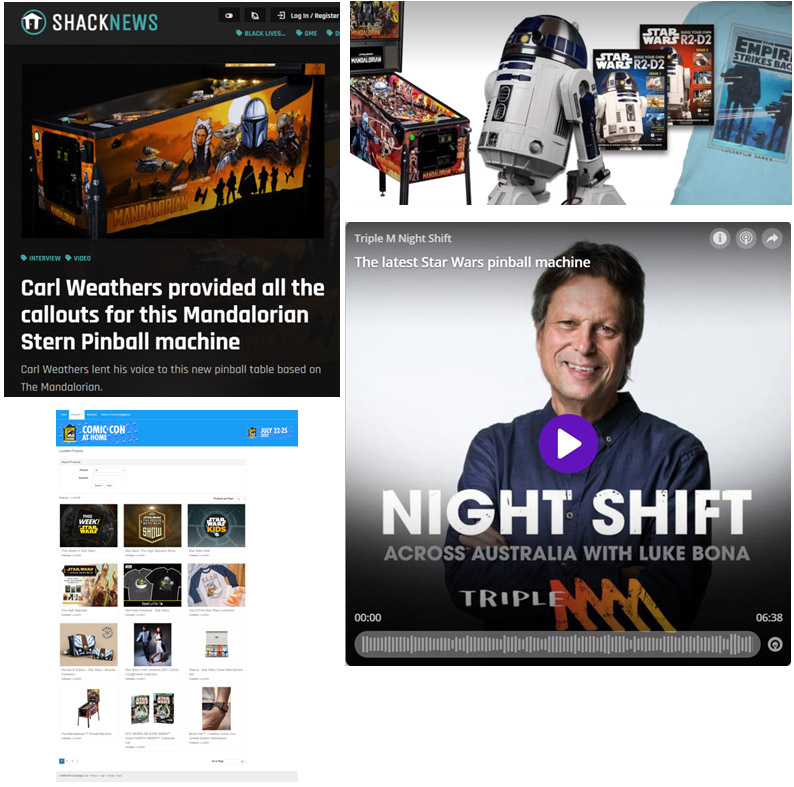 The Mandalorian Rulesheet:
This is the way to set some high scores on The Mandalorian pinball machines!  Check out the official rulesheet here! https://sternpinball.com/wp-content/uploads/2021/07/Mando-Rule-Sheet.pdf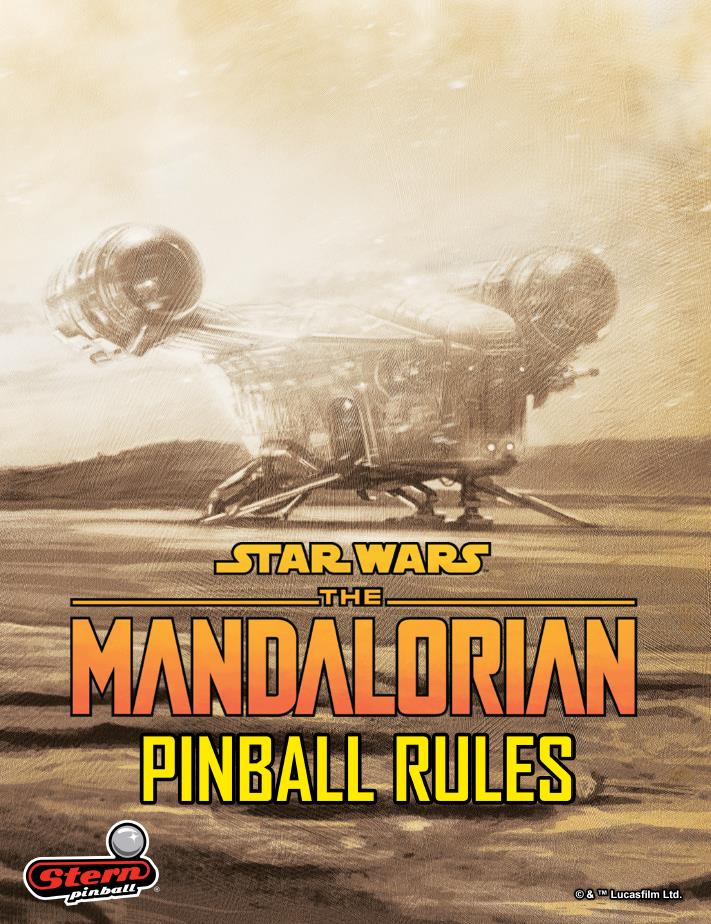 Led Zeppelin Wizard Mode Challenge:
Make sure you're subscribed to the IE Pinball channel on Twitch to watch world class player Karl DeAngelo tackle the Led Zeppelin Wizard Mode Challenge! https://www.twitch.tv/iepinball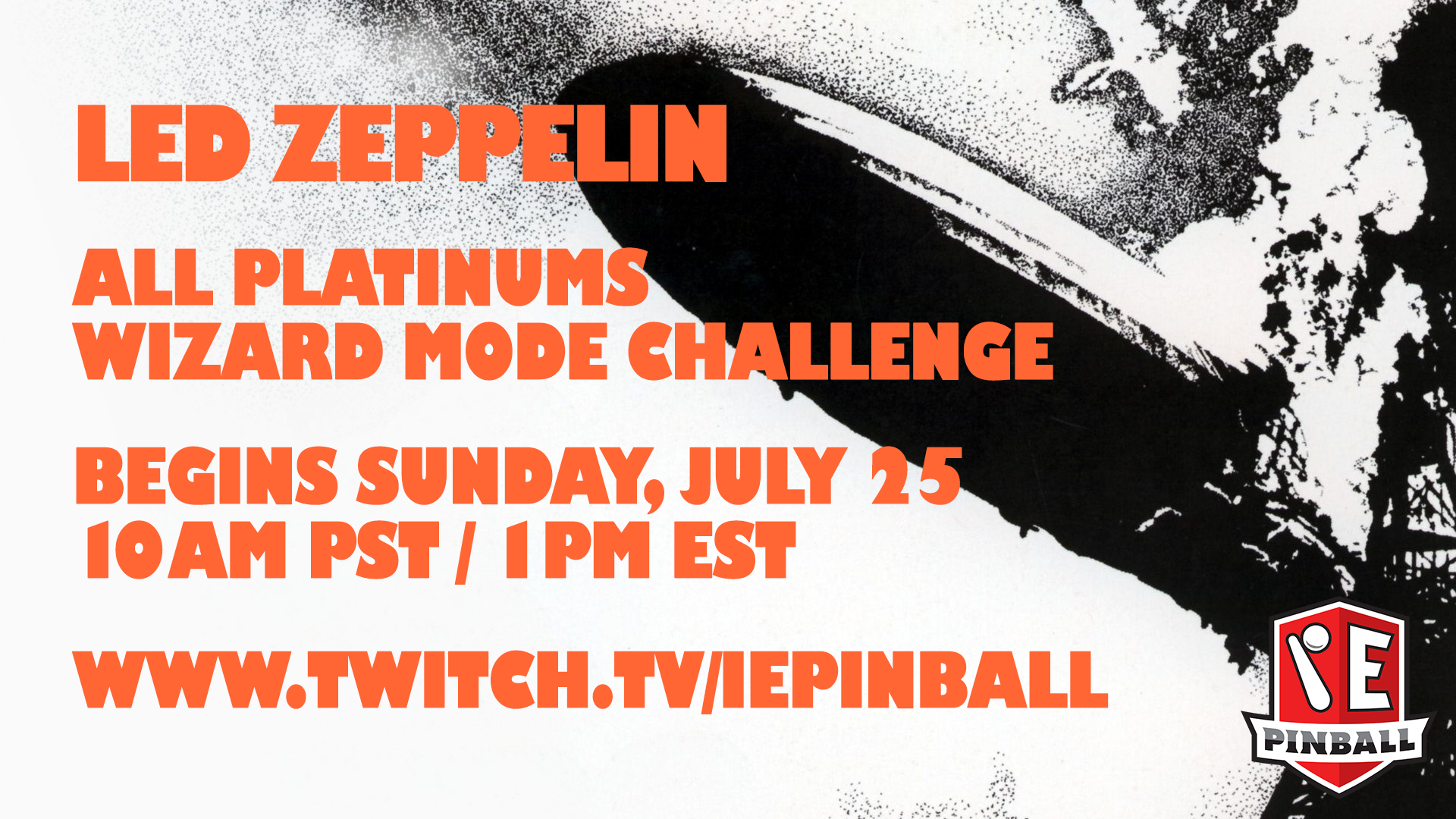 PlayStrongTM:
Do you have a PlayStrongTM pinball story to share with the world?  Send your inspirational message and pictures to Insider@sternpinball.com for a chance to be featured across Stern's social media channels in addition to winning exclusive Stern swag and merchandise!
Check out these incredible #PlayStrong stories!  You never know who will show up at the Stern factory these days including lead guitarist, Mark Tremonti!  Pinball is literally everywhere these days, including this mini easter egg game featured on the Google iOS app!

Gameroom of the Month:
Congrats to Rebecca Falkin for winning Gameroom of the Month!  Do you have a special home gameroom you want to share with the world?  Leave a photo comment on this Facebook post and you may be our next winner!  Not on social media?  Not a problem!  You can submit your incredible gameroom directly to Insider@sternpinball.com for your chance to win an exclusive Stern Swag Pack!
Stern Army Updates:
The Stern Army continues to grow with troops spreading the gospel of pinball across the globe.  Here are our newest troops and the pinball locations they support:
Private Alex Garcia of Washington (Admiral Pub)
Private James Allen of Virginia (Strangeways Brewing)
Private Casey Oliver of Tennessee (Classic Arcade Pinball Museum)
Private Ari Sovijarvi of Finland (Hopeakuula Arcade)
Private Mike Denton of Oklahoma (Magoos Sports Bar and Billiards)
Private Olivia Helm of Arizona (Level 1 Arcade Bar)
Private Anthony Cirillo of Australia (Planet Royale Barcadia)
Congratulations to the following Stern Army members on their promotion from Corporal to Sergeant:
Sergeant Rodney Minch of Michigan (Pyramid Scheme Bar and RLM Amusements)
Sergeant Adam Herrington of Kansas (Industry Old Town)
Congratulations to the following Stern Army members on their promotion from Specialist to Corporal:
Corporal Scott Pierson of Michigan (The Coin Slot)
Corporal Chuck Gardner of Maryland (Mom's Organic Market)
Corporal Carolyn Dawson of Oklahoma (Cactus Jacks Family Fun Center)
Corporal Chris Wamsley of Ohio (J&D's Place)
Corporal David and Leeann DeSloover of Michigan (Beek's Bar & Grille and ULEKstore's Pinball and Classic Arcade)
Corporal David Morris of Canada (Half Pints Brewing and Phantom Amusement)
Congratulations to the following Stern Army members on their promotion from Private First Class to Specialist:
Specialist Matt Wycoff of Virginia (Ocelot Brewing Company)
Specialist David Wright of Georgia (Replay Arcade)
For more information and to join the Stern Army, please reach out to SternArmy@sternpinball.com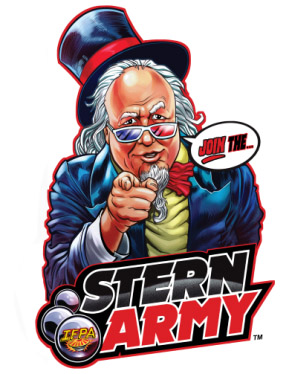 Stern Army Launch Parties:
Welcome to the Heroes of Rock Tour!  Stern Army Launch Parties continue on, this time celebrating the release of 2020's Avengers: Infinity Quest and Led Zeppelin! Contact your local Stern Army location for specific dates, times, and #PlayStrong!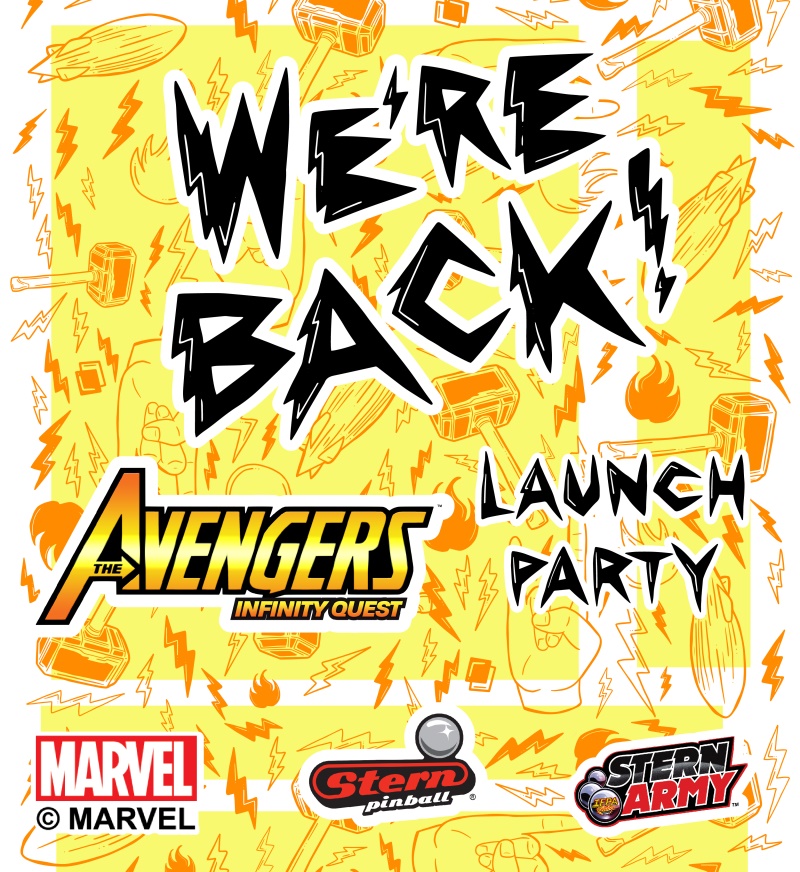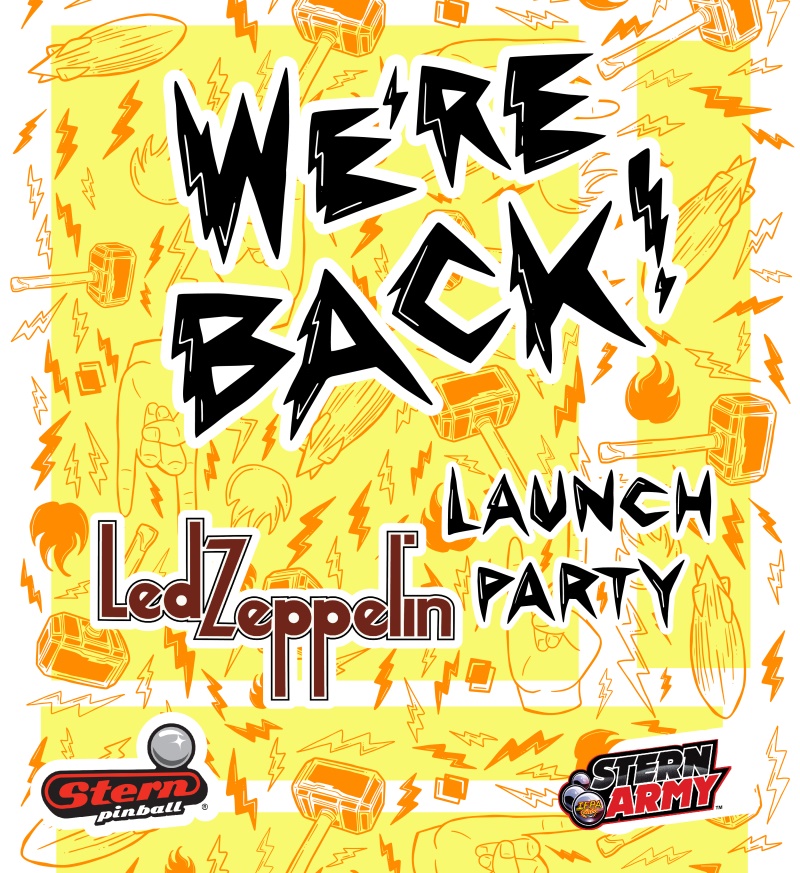 Status of Code:
We are continuously working to update and improve software for our machines.  There are always code updates and bug fixes in various stages of development; we will release them upon update completion.  If you would like to join our mailing list for code updates, please send an e-mail to Code.Updates@sternpinball.com.  If you do encounter any bugs please feel free to provide information to bug.report@sternpinball.com.
The Mandalorian – For all The Mandalorian owners, please make sure you are up to date with the most current code version (v0.97.0).
Led Zeppelin – For all Led Zeppelin owners, please make sure you are up to date with the most current code version (v1.05.0).
Riot Fest Stern Pinball Feature:
Check out this exclusive interview article featuring Stern Pinball from Riot Fest!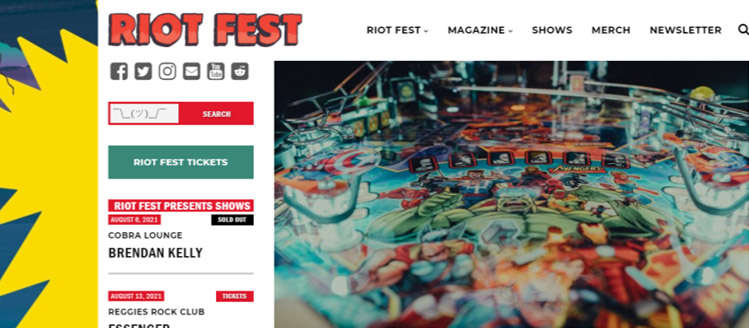 Accessories:
Check out our Stern Shop for all accessories, collectibles, clothing and more including this month's featured item, the TMNT NECA Exclusive Loot Crate!  Also limited to only 100 pieces worldwide for All-Access Insiders, there's the option to purchase an autographed crate by the artist that inspired it all, Zombie Yeti!  Free domestic shipping on orders of $50 or more on all Stern merchandise.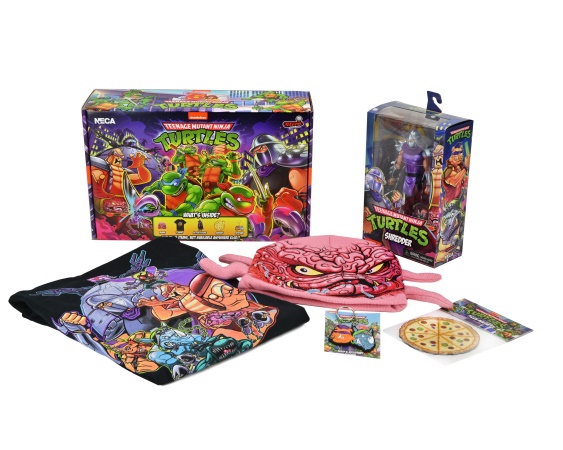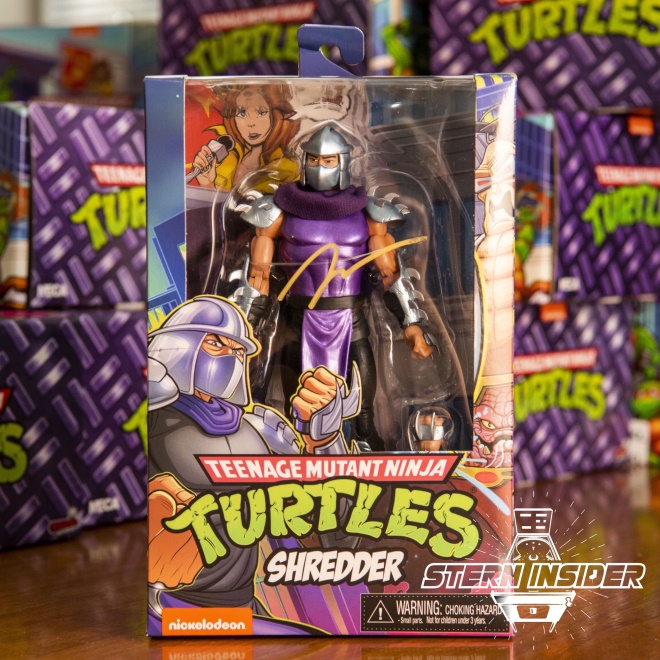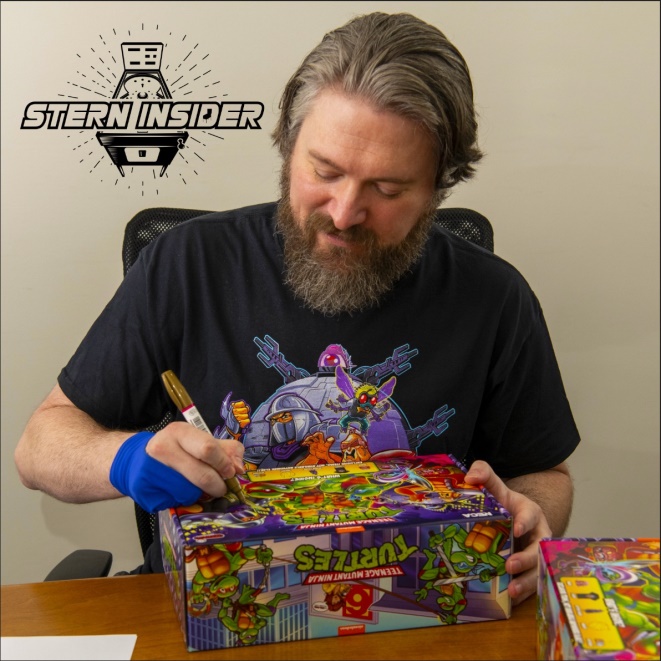 Stern Pinball accessories are also available to purchase from your local authorized dealer – https://sternpinball.com/find-a-dealer/
Stern Spotlight – Sonia Fierro:
My name is Sonia Fierro and I am the Supervisor of the Subassembly department and Playfield lines here at Stern Pinball. I have been working here for 5 years now. My first position here was as a group leader in the subassembly department. When I started, I thought I was never going to learn enough because there are so many different parts and assemblies in a pinball machine. The work became really satisfactory after I learned all of the necessary assemblies and the important part numbers. I enjoy my job a lot because we have a great team that works well together to complete our goals. I see them every day and we are close like a family. Every day is different, with new challenges to overcome. You never know what curveballs will come your way in manufacturing! Every time we have a new game to make, I get really excited; there is always something new to see and learn and we end up with fresh ideas after each run for how to make the next one better.
I am very proud to be working here, I like to think of how much we accomplish together and how this feels like home. It's so cool to think that every finished product we make will bring enjoyment to lots of people when they play it. Working here has taught me the importance of communication and coordination between departments. When running a company this large, everyone has to be on the same page for things to go smoothly. Something I like about working here is that you have the opportunity to advance through the company. I hope to continue working with the company many more years as we grow and try new things in the pinball industry!