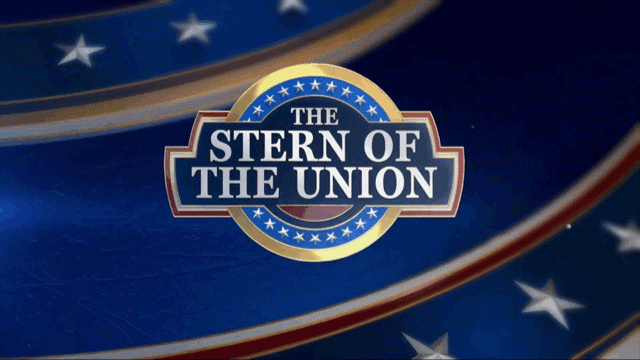 Back to All News
10/05/21
STERN OF THE UNION ADDRESS – OCTOBER 2021
The Stern of the Union Address will be presented on the first Tuesday of every month (holiday and vacation excepted).  Without further ado my fellow pinheads:
Insider Connected™ Update:
For all Insider and All Access members, Insider Connected™ and Insider Connected™ All Access will be replacing the Stern Insider and Stern Insider All Access programs. On Wednesday, October 6th, 2021, you will be able to convert your existing Stern Insider or Stern Insider All Access account to Insider Connected™ or Insider Connected™ All Access. This conversion honors your existing membership at no additional cost. In the future, we will send Insider Kits, only to new members who have not previously been members of Stern Insider programs.
You will receive an email on Wednesday, October 6th, 2021 with a link to the new Insider Connected Web App that will allow you to convert your existing Insider account to an Insider Connected account. You will be guided through the conversion process, and new features will be available to you.
Get ready to join Insider Connected!
Godzilla Pinball:
The King has arrived!  Toho International, Inc. and Stern Pinball announced a new line of pinball machines based on the iconic King of the Monsters, Godzilla!  The game trailer premiered directly on Toho's official YouTube channel with the press and media exposure train not slowing down with features on The Nerdist, HYPEBEAST, Collider, SuperHeroHype, The Pop Insider, Movieweb, ShackNews, JoBlo, License Global, Ausretrogamer, Hardcore Gamer, Yahoo!, and a deep dive by This Week in Pinball to name a few.  In addition, the official reveal stream with Dead Flip and the game team was mirror broadcast by the world famous streamer, Shroud on his Twitch channel https://www.twitch.tv/shroud (collective following base of over 20 million followers across all social media platforms!). This live stream event had over 600,000 live views between both platforms reaching a massive new audience of eyeballs.
Visit the official Godzilla game page for full details on this action-packed pinball experience including the official game trailer, Pro model game features, and Premium/LE model game features!  You can also check out the reveal stream on the Pro model with Dead Flip and Chicago Belles & Chimes here!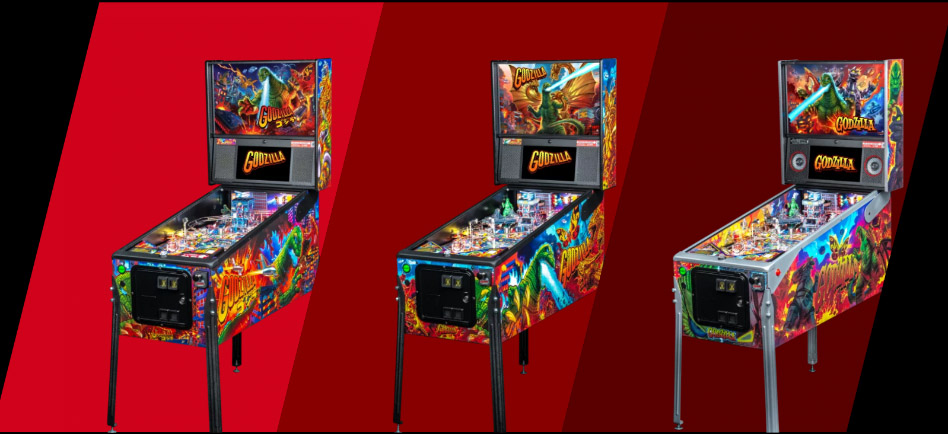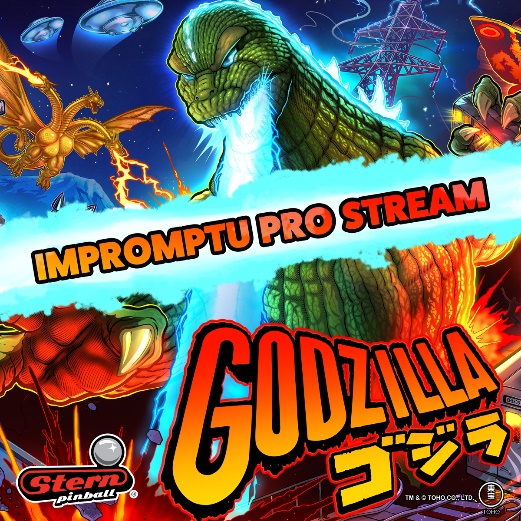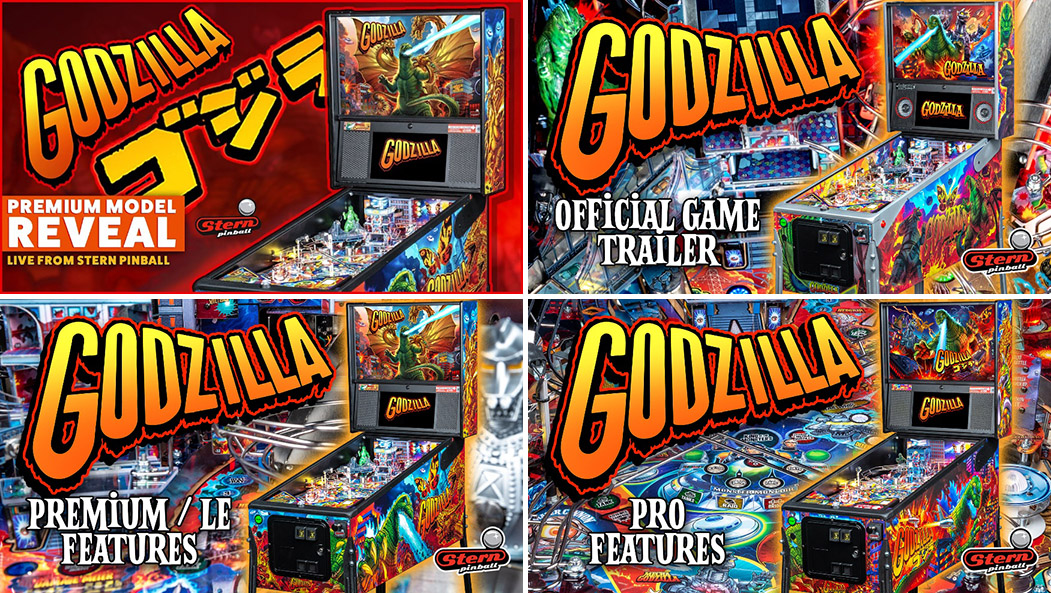 Stern Insider Godzilla LE and Stern Insider Pinball Podcast:
Available only for Stern All-Access Insiders, there were a very limited number of LE Godzilla pinball machines available to purchase directly on the Stern Store. Missed out on this perk and don't have All-Access? Register and become a Stern Insider today!
Available now for all Stern Insiders (Basic and All-Access), listen to this panel discussion with the Godzilla team on the Stern Insider Pinball Podcast! Lead game designer Keith Elwin, lead software engineer Rick Naegele, lead mechanical engineer Harrison Drake, and lead game artist Jeremy Packer (Zombie Yeti) discuss their collaborative approach in bringing the King of the Monsters to life in pinball form!  All episodes can be listened to here – https://sternpinball.com/account/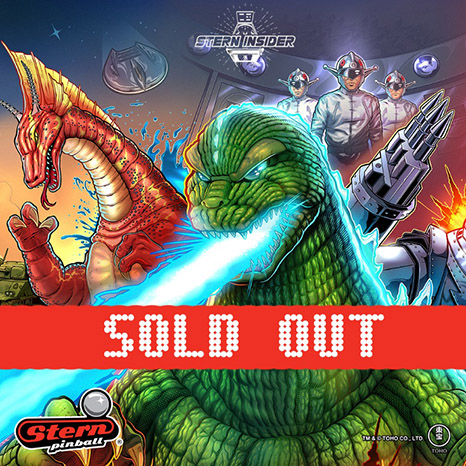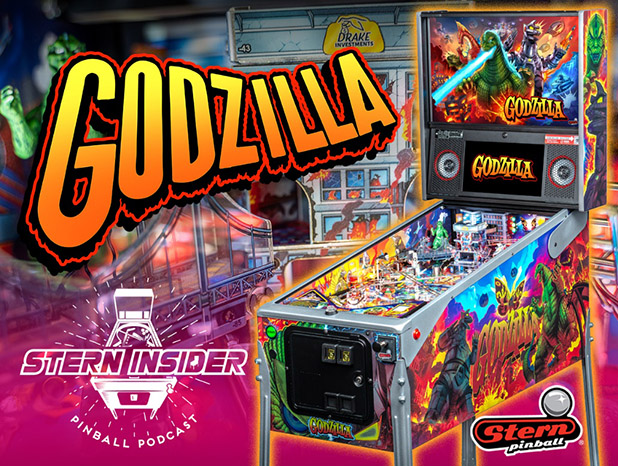 Godzilla Stern Army Launch Parties:
Coming soon to an official Stern Army location near you!  Does your location want to join in on the fun?!  Please contact us at SternArmy@sternpinball.com for more information and details!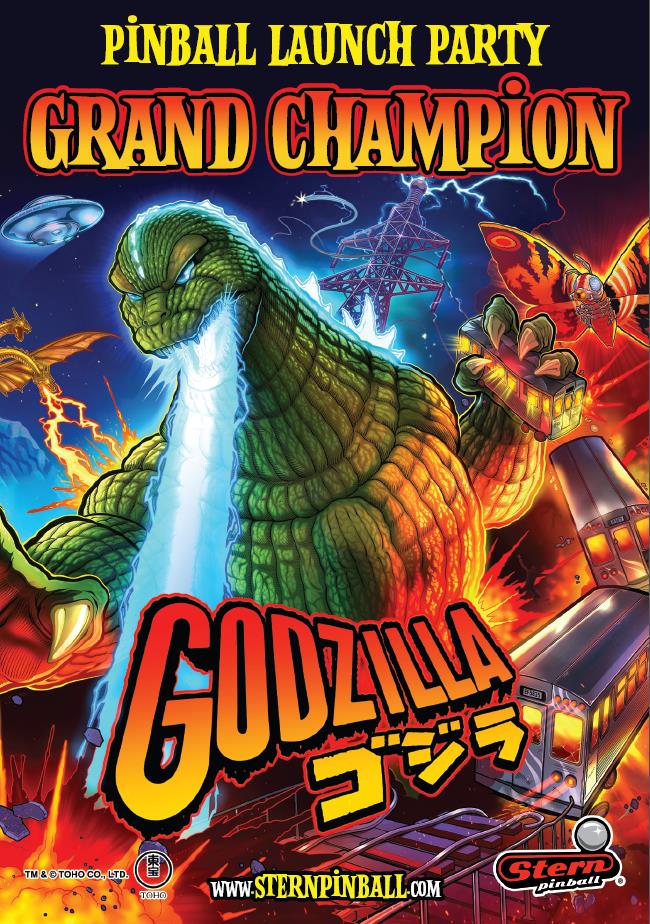 The Mandalorian – New York Magazine Top Picks:
Success! The Mandalorian pinball named one of the top Fall 2021 picks by New York Magazine! 🔥🔥 @nymag #TheMandalorian #StarWars #ThisistheWay #NewYorkMag #SternPinball #Pinball #PlayStrong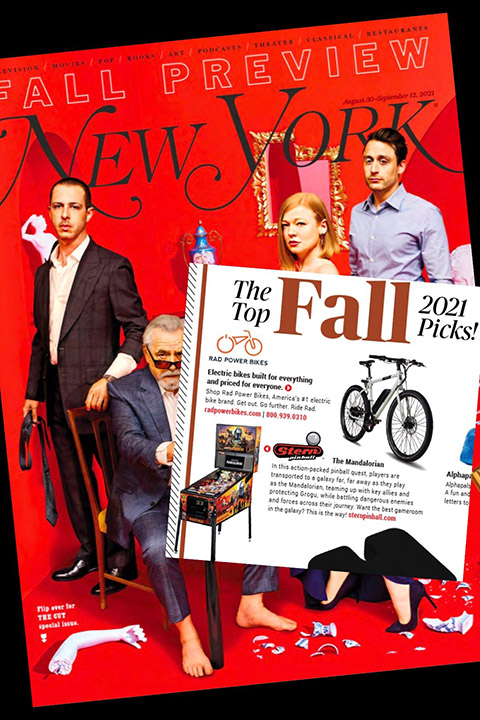 The Mandalorian Launch Parties:
Official The Mandalorian launch parties continue to invade Stern Army locations everywhere.  Check out the full list of locations and contact your local Stern Army location for specific dates, times, and #PlayStrong!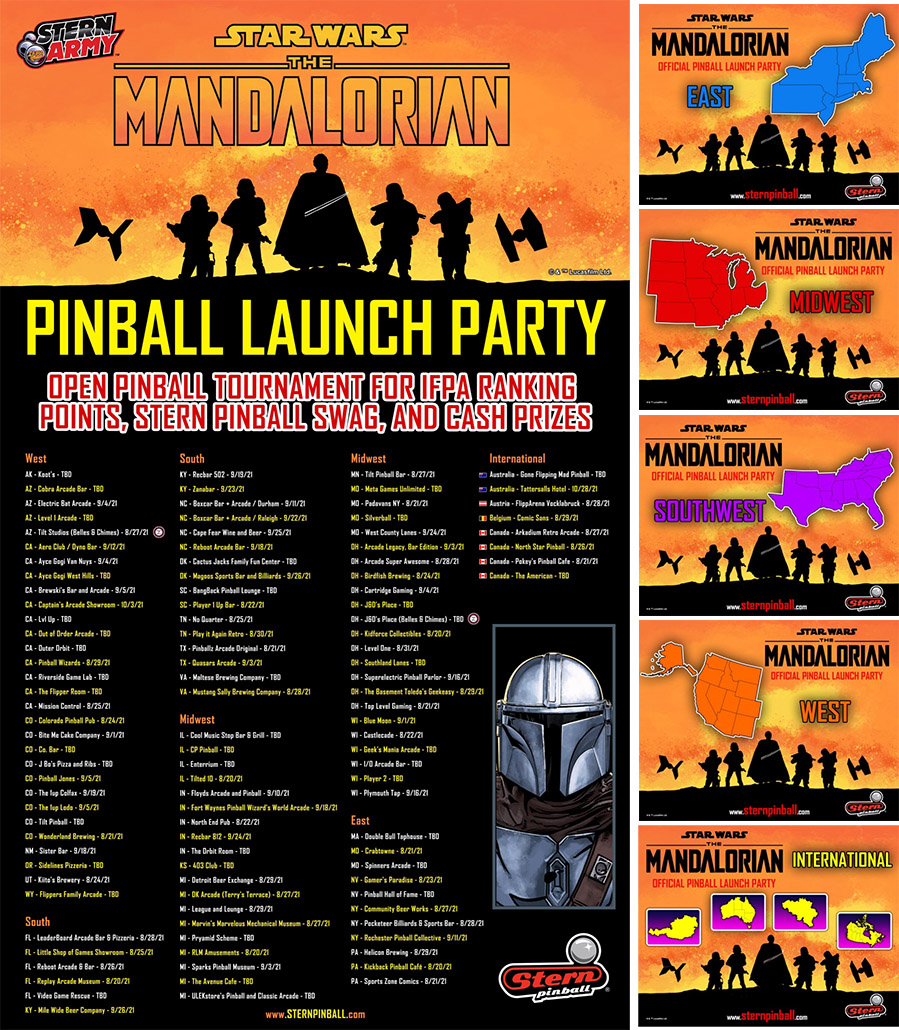 Gameroom of the Month:
Congrats to Sean Gleason for winning Gameroom of the Month!  Do you have a special home gameroom you want to share with the world?  Leave a photo comment on this Facebook post and you may be our next winner!  Not on social media?  Not a problem!  You can submit your incredible gameroom directly to Insider@sternpinball.com for your chance to win an exclusive Stern Swag Pack!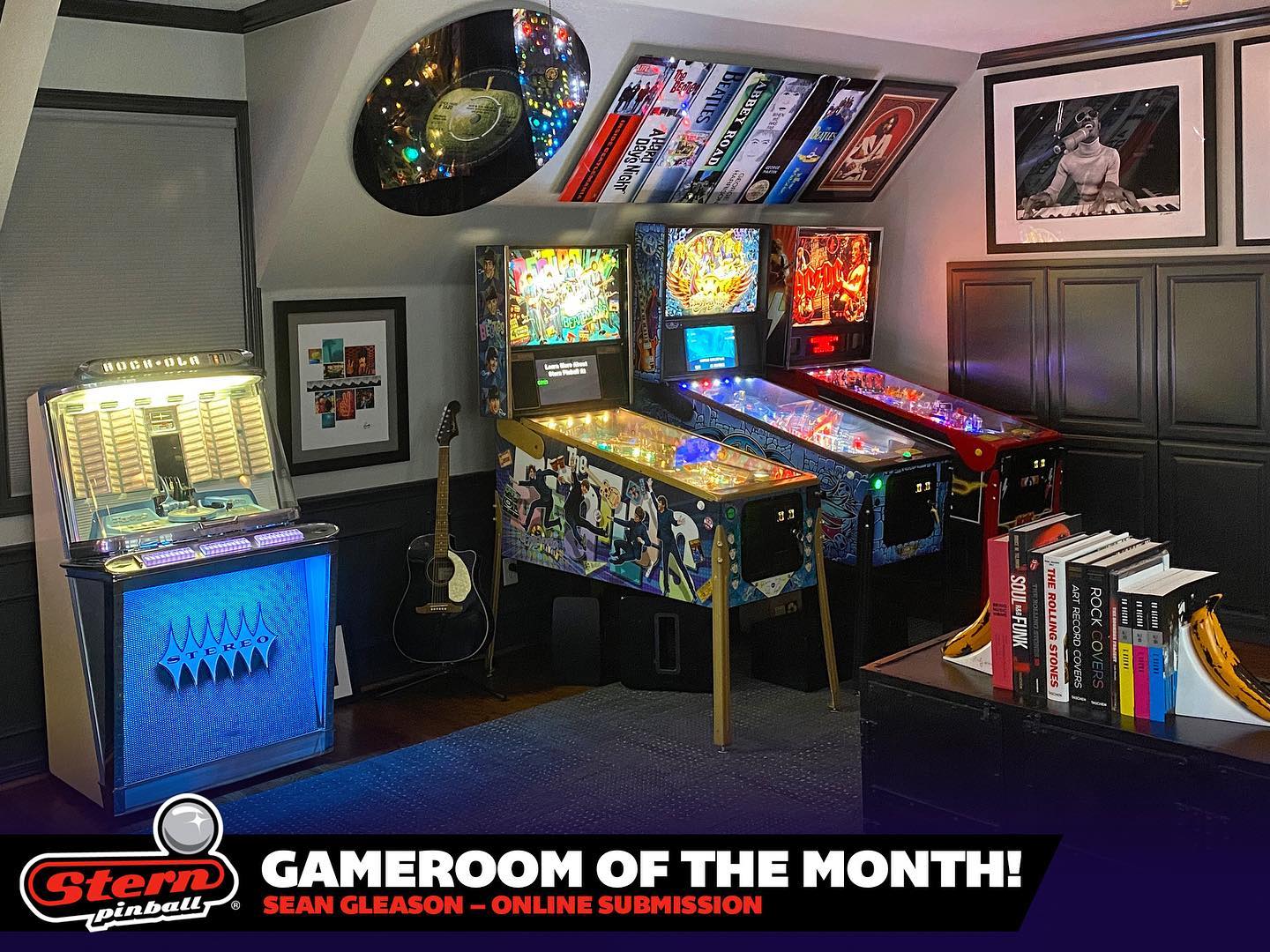 Stern Army Updates:
The Stern Army continues to grow with troops spreading the gospel of pinball across the globe.
Congratulations to the following Stern Army members on their promotion from Corporal to Sergeant:
Sergeant Neil Shelton of Colorado (Wonderland Brewing Company)
Sergeant Josh Noble of Missouri (Silverball)
Sergeant Brian Dye of West Virginia (Starport Arcade and Pub)
Congratulations to the following Stern Army members on their promotion from Private First Class to Specialist:
Specialist David Bushea of Ohio (The Basement)
Specialist Doug Lee of Michigan (Fricks Bar)
Specialist Eric Clay of Oregon (Quackers Last Stop)
Specialist Emily Lapatra of Oregon (Quarterworld Arcade)
Specialist Simon Wisbey of Australia (Amusement Worx Australia)
Specialist Sam Bean of Michigan (Detroit Beer Exchange)
Congratulations to the following Stern Army members on their promotion from Private to Private First Class:
Private First Class Gabriel Marroquin of Texas (Tapology Pub)
Private First Class Mikey McVey of Arizona (Hideaway Arcade)
Private First Class Connie Carlson of Illinois (Tilted 10)
For more information and to join the Stern Army, please reach out to SternArmy@sternpinball.com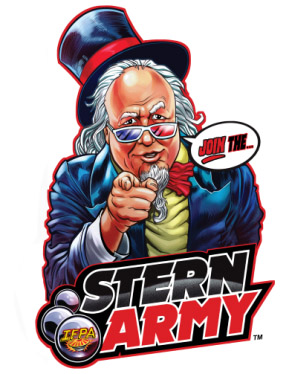 Stern at Pinball Expo 2021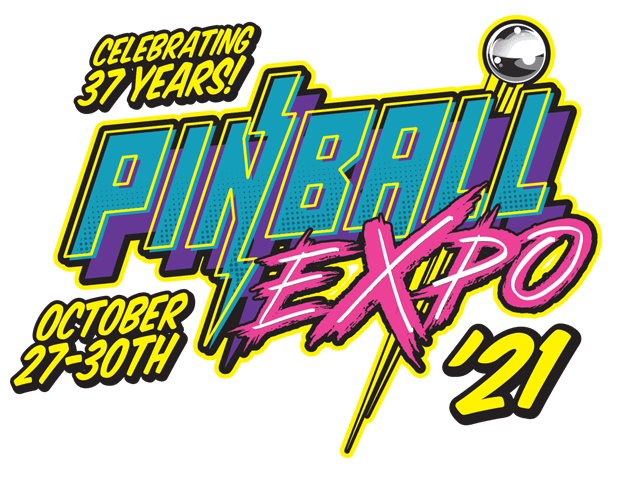 Come visit us at our booth this year at Expo!
Thursday night party at Logan Arcade – more details coming soon…
Play the new Godzilla and all the latest releases from Stern Pinball
Sign up with Insider Connected™ and compete on the live leaderboard
On the Stern Stage at Expo:
Friday Night – Drinks with Jack –  on-stage interviews with Stern Elites and Jack Danger.
Saturday Night – Stern Pinball Costume Contest! – Winners take home awesome prizes and street cred for having the coolest costume at Expo.
Stern Seminars list:
Saturday 3-4p – The Making of Led Zeppelin with Tim Sexton
Saturday 4-5p – Jack Danger and Waison New Project
Saturday 5-6p – The Making of the Mandalorian with Brian Eddy & Dwight Sullivan
Saturday 6-7p – George Gomez' New Project
Saturday 7-8p – Keith Elwin & Team's New Game
We'll see you there!
TMNT NECA Loot Crate Press:
Check out this unboxing review of the Stern and NECA collaborative TMNT Loot Crate exclusive courtesy of SuperHeroHype!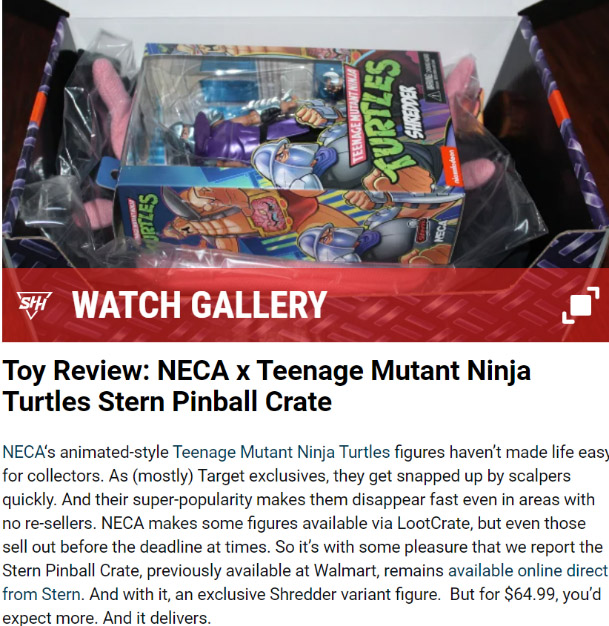 Status of Code:
We are continuously working to update and improve software for our machines.  There are always code updates and bug fixes in various stages of development; we will release them upon update completion.  If you would like to join our mailing list for code updates, please send an e-mail to Code.Updates@sternpinball.com.  If you do encounter any bugs please feel free to provide information to bug.report@sternpinball.com.
The Mandalorian – For all The Mandalorian owners, please update your game to the latest code (v0.98) released last month.
Accessories:
Check out our Stern Shop for all accessories, collectibles, clothing and more including this month's featured item, the Stern Beer Can Glass Set!  Free domestic shipping on orders of $50 or more on all Stern merchandise.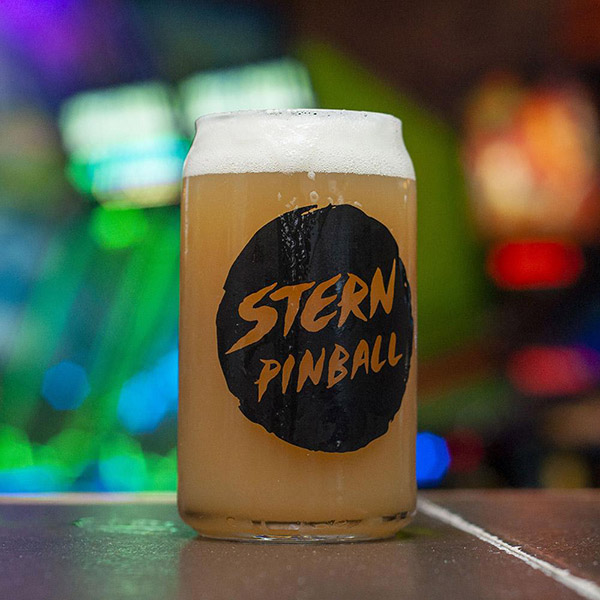 Stern Pinball accessories are also available to purchase from your local authorized dealer – https://sternpinball.com/find-a-dealer/