Back to All News
10/20/21
Stern Pinball Enhances Service Department
Appoints Adam Spreadbury as Technical Support Engineer
CHICAGO, IL – October 20, 2021 – Stern Pinball, Inc. announced today the appointment of Adam Spreadbury as Technical Support Engineer.
Adam will report to the Director of Technical Support, Patrick Powers.  Stern added Adam to strengthen its Service Department as pinball sales continue to grow at a rapid pace.  Adam brings 12 years of experience from both Coin-Op & the Banking Cash Machine industry, having been with large manufacturing companies including the operations side of Namco USA and NCR.  Adam brings with him an understanding of the needs of the commercial coin-op business, as well as having a high level of compassion for handling difficult business to consumer issues.
"Stern is committed to investing in customer service and technical support dedicated to keeping up with our rapidly growing business.  Adam is a real pro with a proven history of top-level support," said Gary Stern, CEO of Stern Pinball.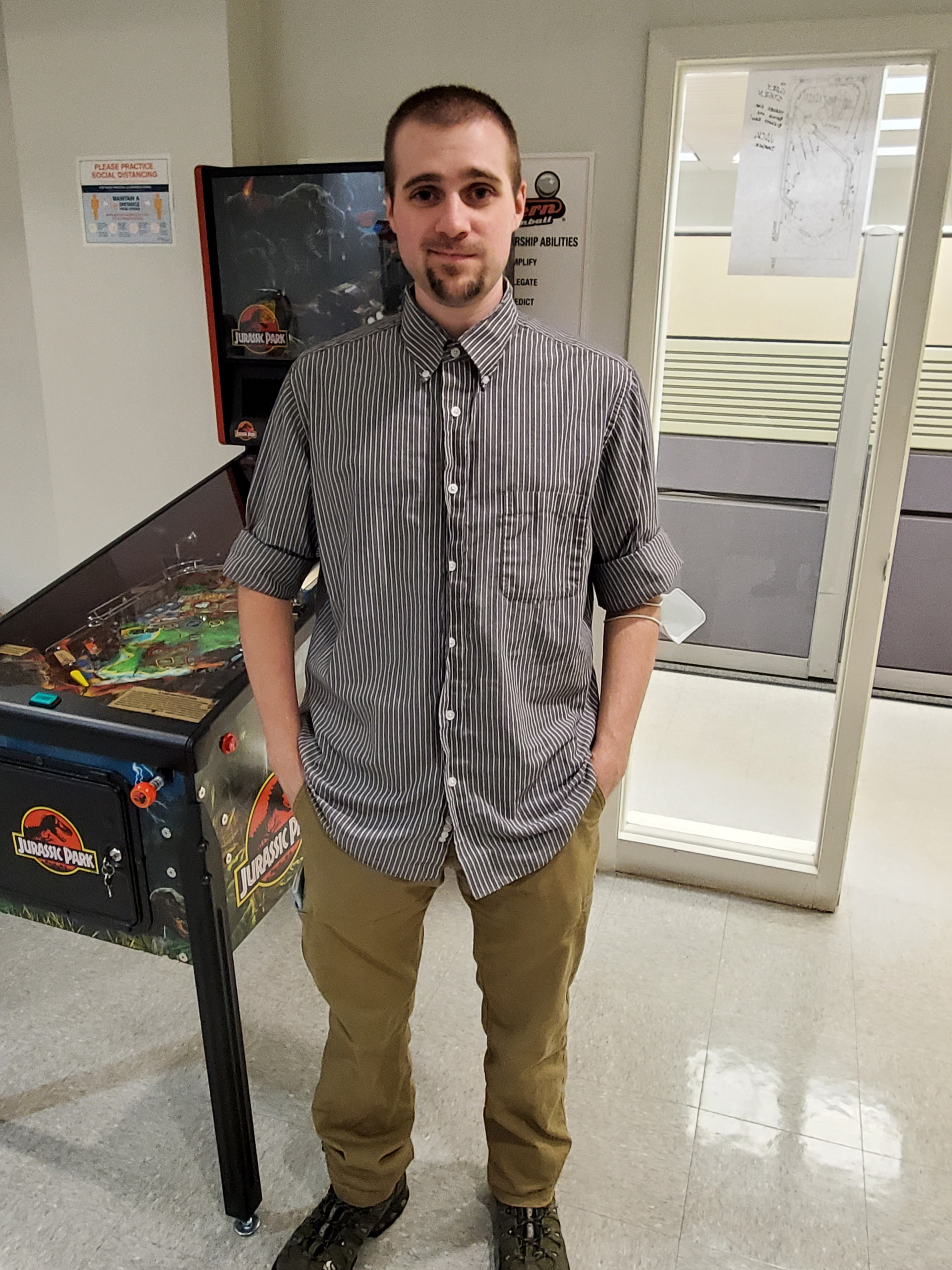 About Stern Pinball, Inc.
Stern Pinball, Inc. is a global lifestyle brand based on the iconic and outrageously fun modern American game of pinball.  Headquartered minutes from Chicago's O'Hare International Airport in the heart of North America, the company creates, designs, engineers, manufactures, markets, and distributes a full line of technologically advanced terrestrial and digital pinball games, parts, accessories, and merchandise.  Stern Pinball serves digital, consumer, commercial, and corporate markets around the globe.
Recent Stern Pinball titles include Godzilla, The Mandalorian, Led Zeppelin, Avengers: Infinity Quest, Teenage Mutant Ninja Turtles, Stranger Things, Elvira's House of Horrors, Jurassic Park, Black Knight: Sword of Rage, The Munsters, The Beatles, Deadpool, Iron Maiden, Guardians of the Galaxy, Star Wars, Aerosmith, Ghostbusters, KISS, Metallica, Game of Thrones, The Walking Dead, Star Trek, AC/DC, Batman, and Spider-Man.  A broad range of players enjoy Stern Pinball's games from professional pinball players who compete in high-stakes competitions around the globe to novice players who are discovering the allure of the silver ball for the first time.  To join the fun and learn more, please visit www.sternpinball.com.