Back to All News
11/16/21
Stern Pinball Enhances Sales and Marketing Department
Appoints Michael Grant as Marketing Manager
CHICAGO, IL – November 16, 2021 – Stern Pinball, Inc., announced today the appointment of Michael Grant as Marketing Manager.
Michael will report to the Director of Marketing, Zach Sharpe. Stern added Michael to broaden and strengthen its marketing reach. Michael will help expand current and new marketing initiatives including events, promotions, and community relations.  Michael will also work closely with the Director of Location Entertainment, Tylor Carson, on growing the Stern Army and growth of Stern Insider Connected promotional activities.
Michael brings over 12 years of experience marketing lifestyle brand consumer products such as sports and entertainment licensed collectibles, tabletop games, collectible card games and accessories, and pinball machines.
"With Stern's rapidly growing business, we are committed to investing in the expansion of our sales and marketing team.  Michael has a passion for pinball that is contagious and will help continue to grow the Insider Connected platform, the Stern Army, and the Stern brand," said Gary Stern, CEO of Stern Pinball.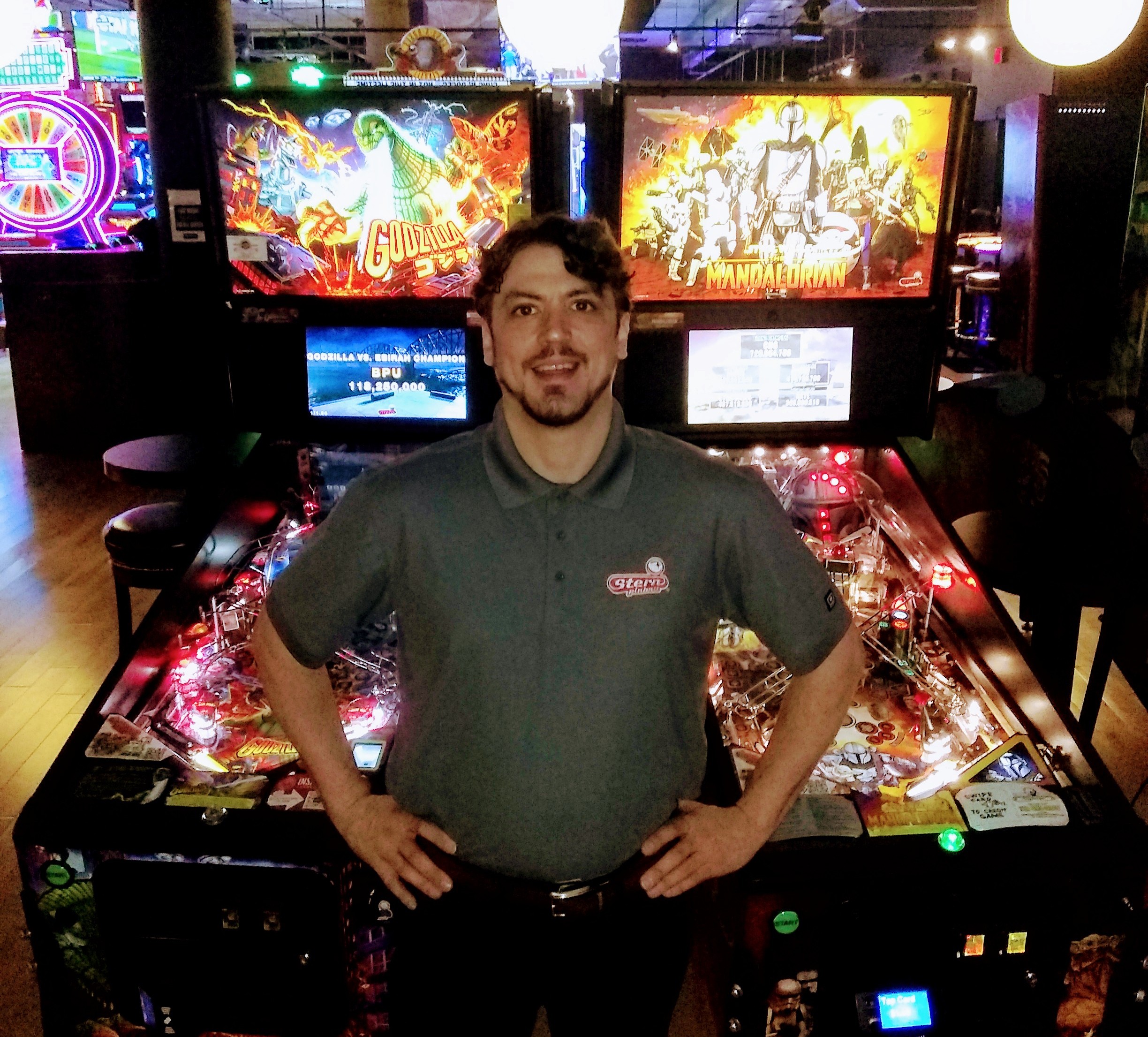 About Stern Pinball, Inc.
Stern Pinball, Inc. is a global lifestyle brand based on the iconic and outrageously fun modern American game of pinball.  Headquartered minutes from Chicago's O'Hare International Airport in the heart of North America, the company creates, designs, engineers, manufactures, markets, and distributes a full line of technologically advanced terrestrial and digital pinball games, parts, accessories, and merchandise.  Stern Pinball serves digital, consumer, commercial, and corporate markets around the globe.
Recent Stern Pinball titles include Godzilla, The Mandalorian, Led Zeppelin, Avengers: Infinity Quest, Teenage Mutant Ninja Turtles, Stranger Things, Elvira's House of Horrors, Jurassic Park, Black Knight: Sword of Rage, The Munsters, The Beatles, Deadpool, Iron Maiden, Guardians of the Galaxy, Star Wars, Aerosmith, Ghostbusters, KISS, Metallica, Game of Thrones, The Walking Dead, Star Trek, AC/DC, Batman, and Spider-Man.  A broad range of players enjoy Stern Pinball's games from professional pinball players who compete in high-stakes competitions around the globe to novice players who are discovering the allure of the silver ball for the first time.  To join the fun and learn more, please visit www.sternpinball.com.