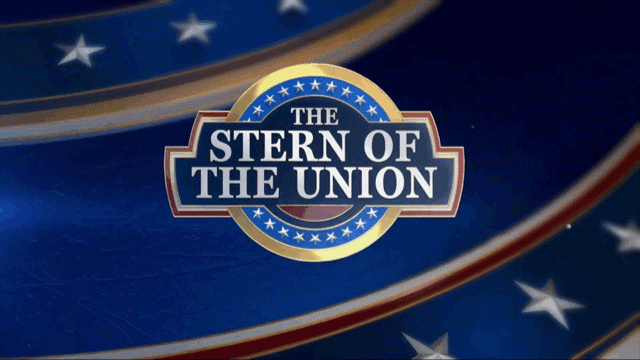 Back to All News
09/06/22
STERN OF THE UNION ADDRESS – SEPTEMBER 2022
The Stern of the Union Address, your monthly resource for news, information and highlights on all things Stern Pinball.  Without further ado my fellow pinheads:
Shaking soon…:
ATTENTION Stern All-Access Insiders!  In exactly 007 days there will be a very limited number of James Bond LE pinball machines available to purchase on the Stern Store! Keep an eye on the countdown for a chance to purchase one at 10am CT next week. Only registered All-Access members will have the ability to make a purchase while supplies last.  Don't have All-Access? Get connected and become an All-Access Stern Insider NOW!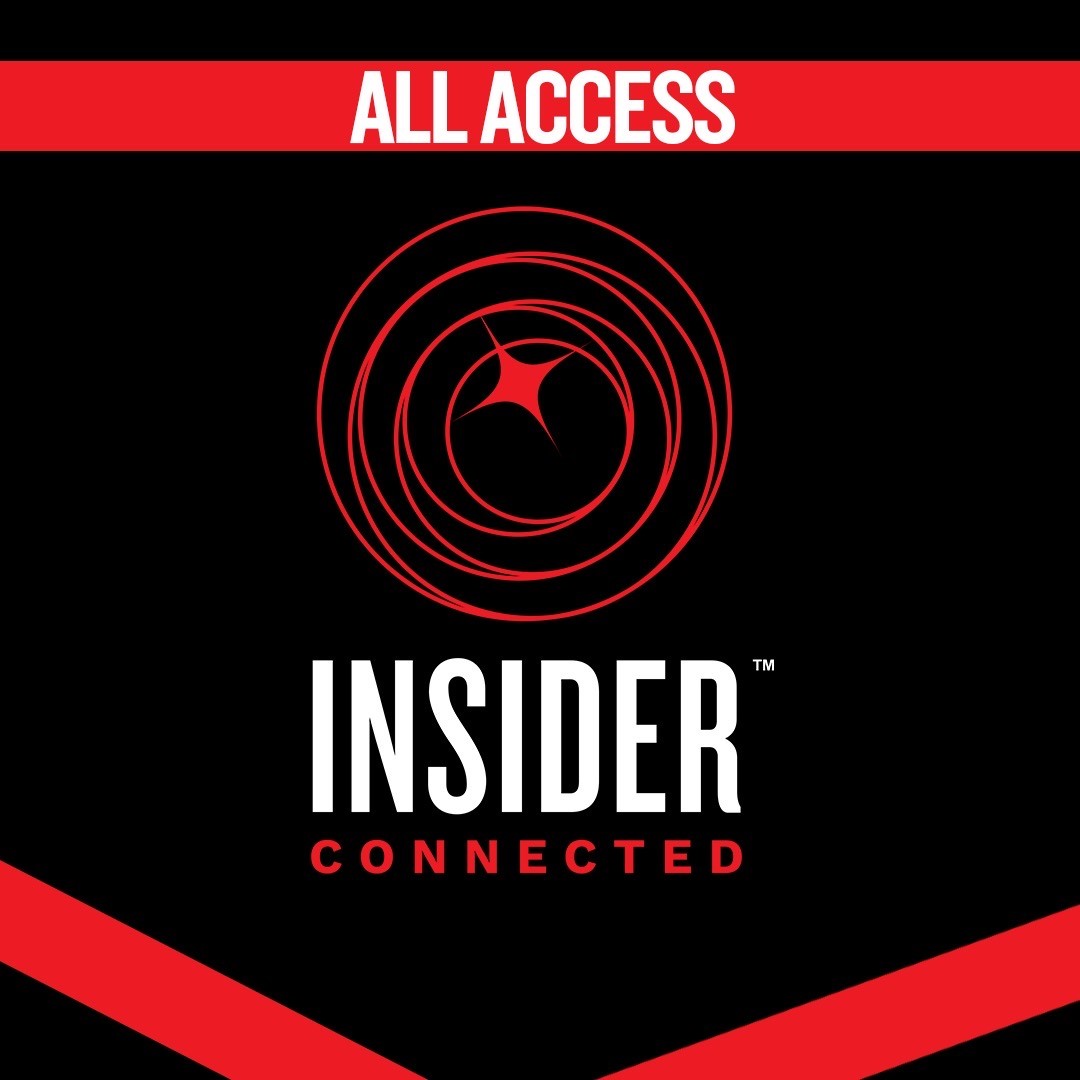 Insider ConnectedTM Updates:
Stern Pinball continues to expand its award-winning Insider Connected platform with new features to enjoy at home and on location.  With an easier to use mobile ID card and Home Team system that will automatically log in home users, Insider Connected is even easier to access anywhere.  Milestone Badges tracking daily streaks, days played, and games played are live now! Milestone Badges earned will display on your Insider Connected profile, so Connect, Play, and Achieve!
Available for all Stern Insiders, listen to this special episode of the Stern Insider Pinball Podcast with President Seth Davis as he describes all of the great new features of Insider Connected and the future of pinball and connectivity!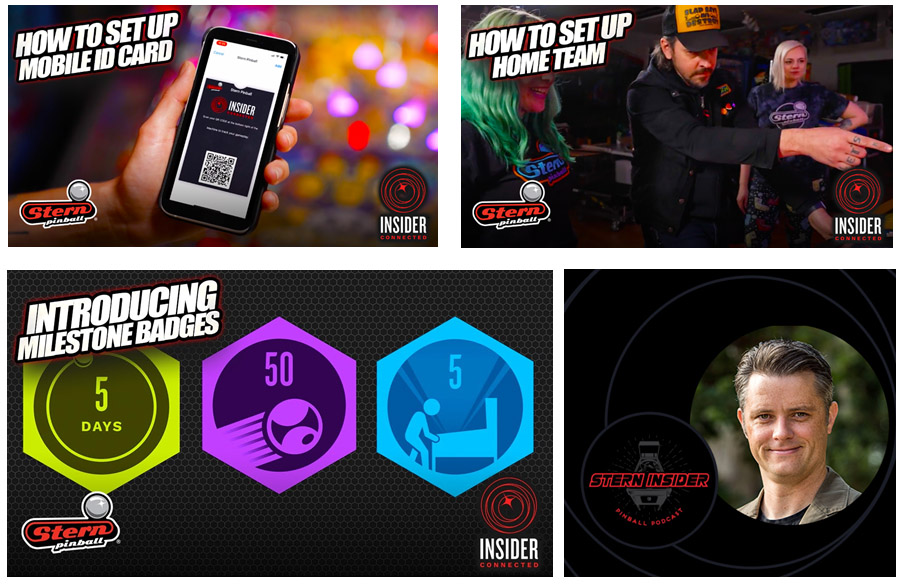 Insider ConnectedTM Global Leaderboards:
Test yourself and participate in the next Global Leaderboards!  Find your nearest Stern pinball machine featured on our current worldwide Leaderboard via any connected machine. Log in with your Insider Connected account at your home or a location near you to climb up the ranks, follow the action, and see who will emerge victorious and earn those ultimate bragging rights! As always, we'll also be running a verified location leaderboard, showcasing who the true grand champion is!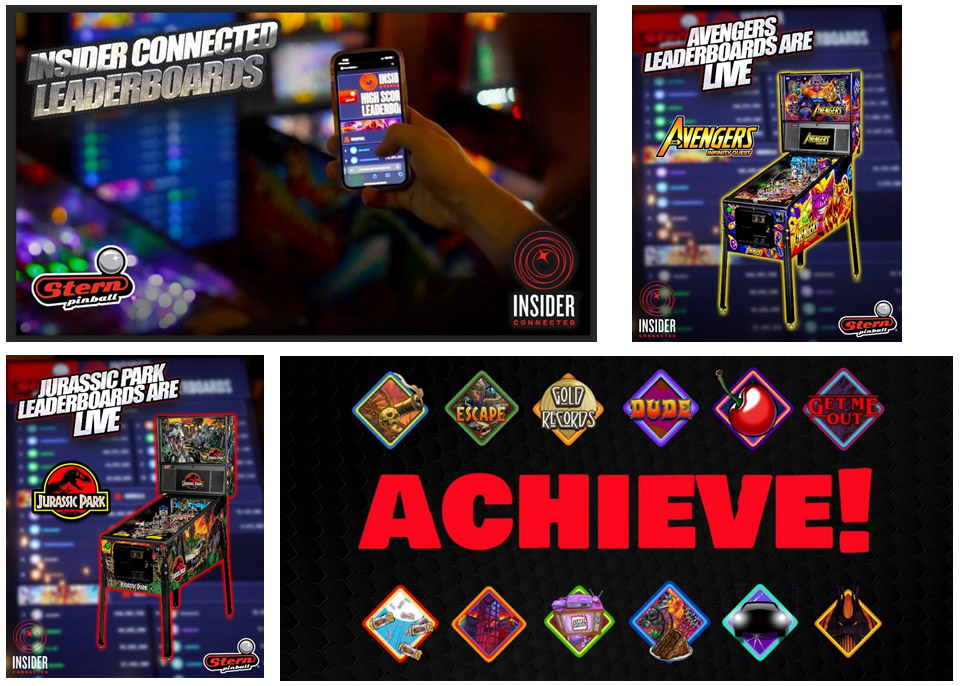 Godzilla Stern Heads-Up Pinball Invitational:
8 players, one game, 5 new challenges, and epic prizes!  Who emerged victorious?  Watch a replay here!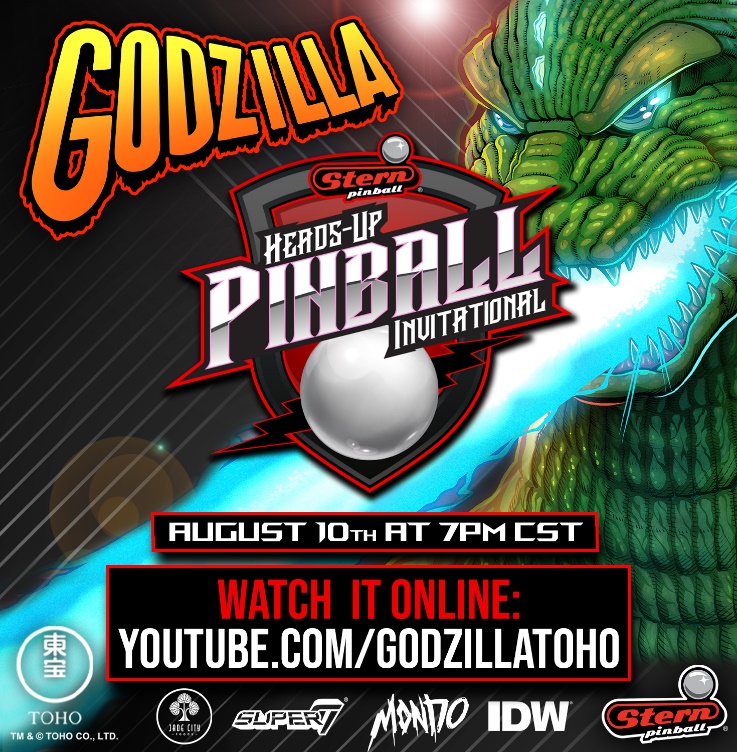 Gameroom of the Month:
Congrats to Brandon Lawicki for winning Gameroom of the Month!  Do you have a special home gameroom you want to share with the world?  Leave a photo comment on this Facebook post and you may be our next winner!  Not on social media?  Not a problem!  You can submit your incredible gameroom directly to Insider@sternpinball.com for your chance to win an exclusive Stern Swag Pack!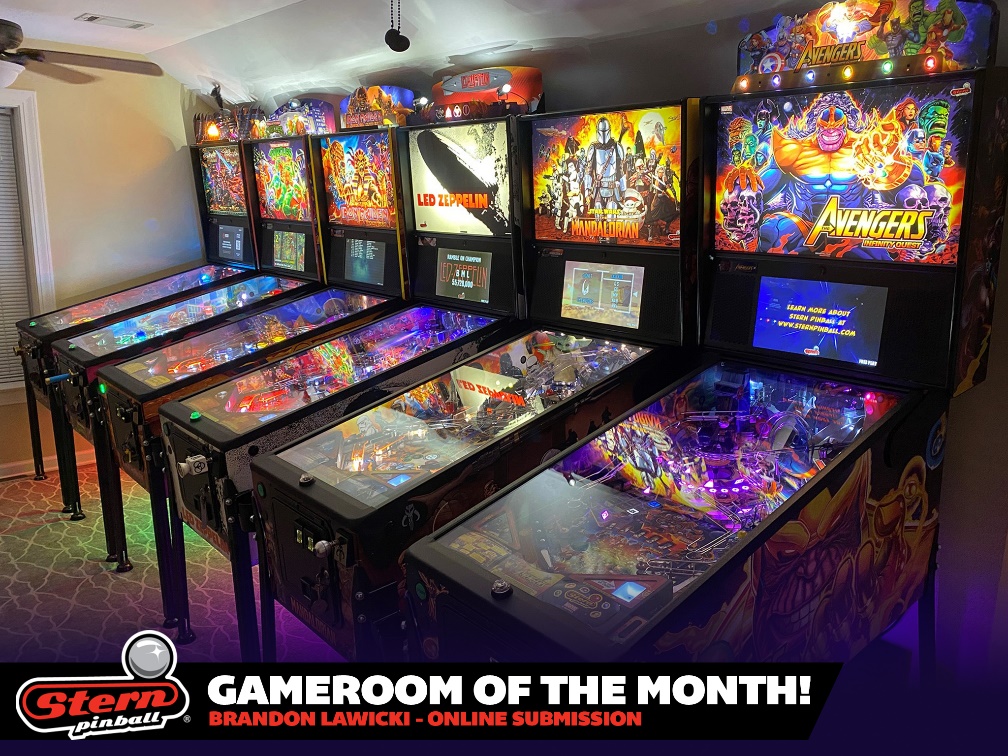 Brewcade Hopping with Stern Pinball:
Helicon Brewing might just feature the biggest and best collection of pinball in North America.  Don't believe us?  Check out the latest Brewcade Hopping episode here!  For more information on how to make your brewery flippin' awesome, get connected with us today here.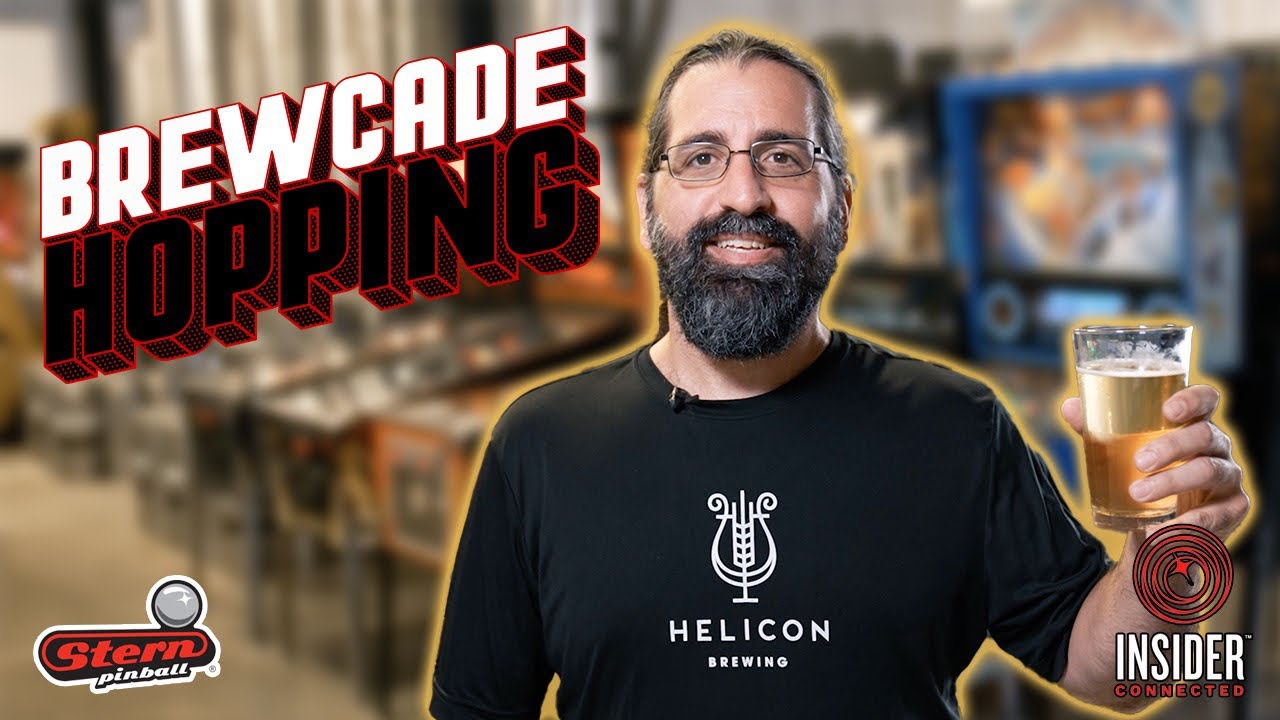 Around Town with WGN:
Check out this great news feature with WGN and Logan Arcade!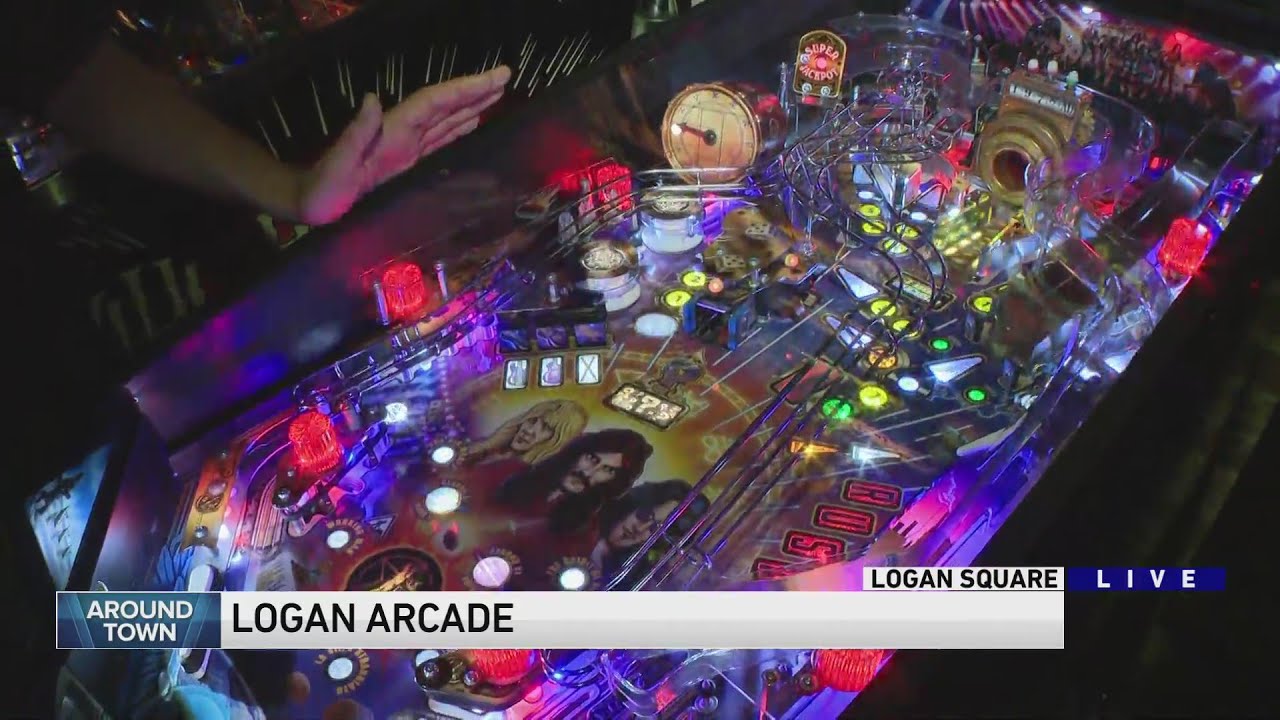 Stern Army Updates:
The Stern Army continues to grow with troops spreading the gospel of pinball across the globe.  Here are our newest troops and the pinball locations they support:
Private Mark Pearson of Arizona (North Mountain Brewing Co.)
Private Jeffrey Mitchell of Maine (Family Time Dine and Play)
Private David Gauthier of Colorado (Living the Dream Brewery)
Private Darrell Van Landuyt of Wisconsin (Not Your Parent's Basement)
Private Ric Forney of Ohio (Anderson Tap House)
Private John Dozier of Missouri (417 Taphouse)
Private Josh Dunn of Ohio (Birdfish Brewing Co.)
Private Adam Willier of South Carolina (Magnetic South Brewery)
Private JT and Leah Tellier of South Carolina (Replay Brewing)
Private Tim Desmarais of Massachusetts (Flippers Pinball Parlor)
Congratulations to the following Stern Army members on their promotion from Staff Sergeant to Sergeant First Class:
Sergeant First Class Greg Poverelli of New York (Sunshine Laundromat and Pinball)
Sergeant First Class John Geiger of Ohio (Melt Bar and Grilled and Arcade Super Awesome)
Congratulations to the following Stern Army members on their promotion from Corporal to Sergeant:
Sergeant Katie Schowengerdt of Missouri (Two Plumbers Brewery + Arcade)
Sergeant Mike Lund of Utah (Kiito's Brewery and Quarters Arcade Bar)
Congratulations to the following Stern Army members on their promotion from Specialist to Corporal:
Corporal Timothy Lawrence of New York (Jackbar)
Corporal Seth Steele of Tennessee (No Quarter)
Congratulations to the following Stern Army members on their promotion from Private to Private First Class:
Private Dan Dolney of South Dakota (The Pinball Room)
Private Stephen Gentry of Alabama (Rock N' Roll Pinball)
Private Debbie Smith of Idaho (Idaho Pinball Museum)
Private Rachel Bess of Arizona (Electric Bat Arcade)
For more information and to join the Stern Army, please reach out to SternArmy@sternpinball.com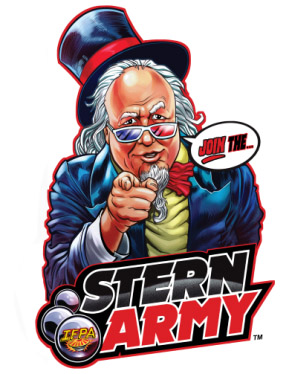 How to set up a Tournament:
Have you ever wanted to run your own pinball tournament, but not sure how? This is a great way to grow the community at your location and the Stern Army is here to help! We'll show you how easy it is.
Brewery of the Month:
Congrats to Mustang Sally Brewing Company of Virginia for winning Brewery of the Month! Everyone knows that there's no better combo than pinball and beer!  Do you have a special brewery you want to share with the world?  Leave a photo comment on this Facebook post.  Not on social media?  Not a problem!  Submit your brewery pictures directly to Insider@sternpinball.com for your chance to be featured as our next winner!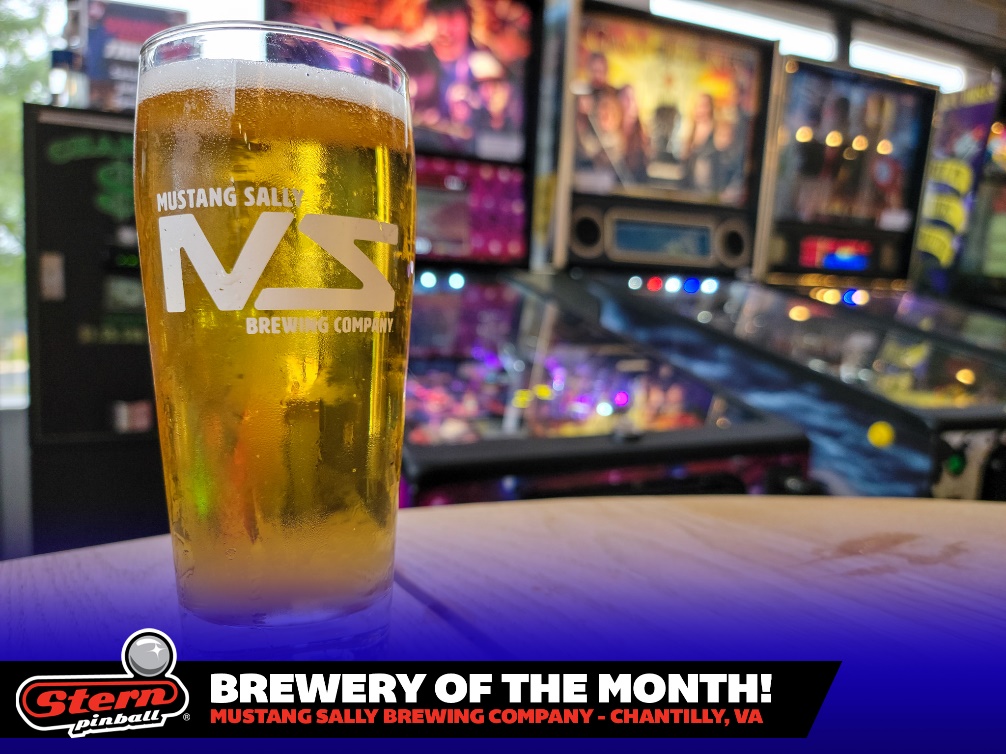 Stern Pro Circuit:
Congrats to all competitors at this year's City Champ Stern Pro Circuit tournament.  In the end, Andrei Massenkoff emerged victorious!  For full details on the Stern Pro Circuit and to keep up with the current standings and schedule, please visit – https://sternpinball.com/stern-pro-circuit/
Upcoming Stern Pro Circuit Events:
| | | |
| --- | --- | --- |
| Stern Pro Circuit Event | Date | Tournament Details |
| NW Pinball Championships | 9/9-11 | https://www.nwpinballchamps.com/ |
| Cleveland Pinball & Arcade Show | 9/15-18 | https://clevelandpinballshow.com/ |
| Pinball Expo Flip Out Tournament | 10/19-22 | https://pinballexpo.com/ |
Status of Code:
We are continuously working to update and improve software for our machines.  There are always code updates and bug fixes in various stages of development; we will release them upon update completion.  If you would like to join our mailing list for code updates, please send an e-mail to Code.Updates@sternpinball.com.  If you do encounter any bugs please feel free to provide information to bug.report@sternpinball.com.  Get Connected and play! https://insider.sternpinball.com/
We recently pushed out new updates across all 18 Stern commercial games with LCD displays.  Code updates and read me files are available at https://sternpinball.com/support/game-code/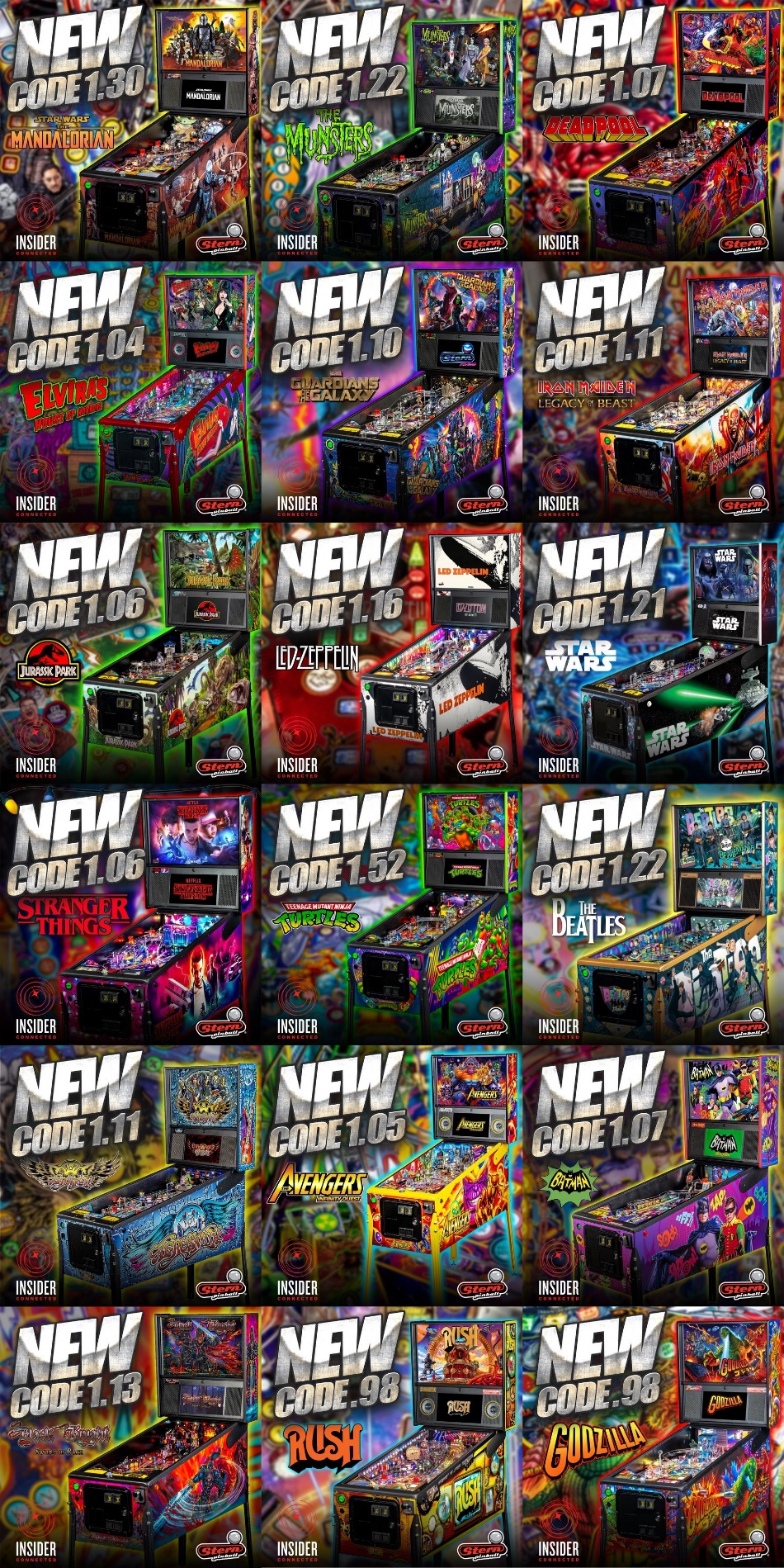 Stern Pinball Updates on Twitter: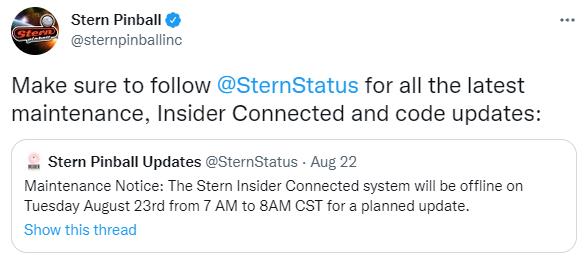 Accessories:
Check out our Stern Shop for all accessories, collectibles, clothing and more including this month's featured item, our new Neon Green Tee!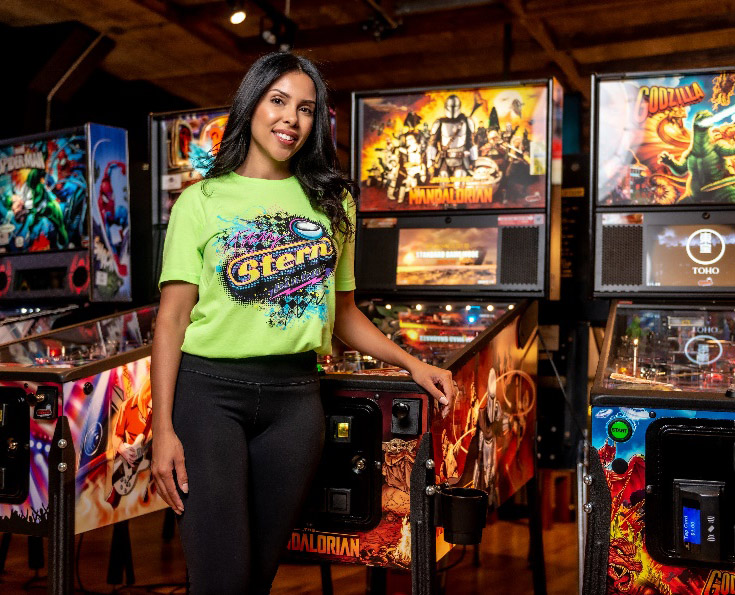 Stern Pinball accessories are also available to purchase from your local authorized dealer – https://sternpinball.com/find-a-dealer/
LAST CALL:
The song remains the same when a pinball machine goes out of production here at Stern Pinball, so don't get trampled underfoot when reaching out to your local dealer to be a guardian of one of the last Led Zeppelin, Teenage Mutant Ninja Turtles or Guardians of the Galaxy pinball machines manufactured and be the hero in a half-shell we know you can be.  Cowabunga dudes!