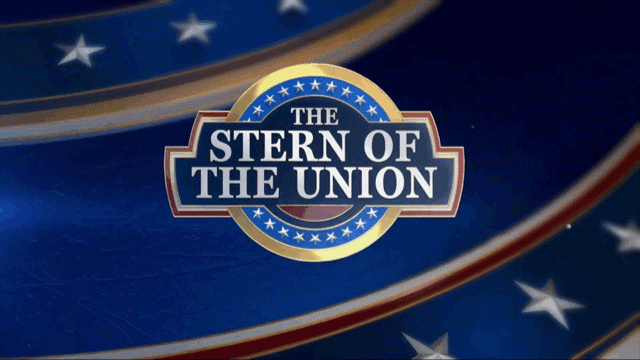 Back to All News
10/04/22
STERN OF THE UNION ADDRESS – OCTOBER 2022
The Stern of the Union Address, your monthly resource for news, information and highlights on all things Stern Pinball.  Without further ado my fellow pinheads:
James Bond 007:
From Stern With Love! The James Bond 007 pinball machine has arrived! 🍸
Check out the pinball machines celebrating the iconic, genre-defining James Bond films, featured to the public at Christie's Sixty Years of James Bond Charity Auction and at the British Film Institute.  Stay tuned for more details on upcoming official Stern Army Launch Parties, the exclusive 60th Anniversary Limited Edition pinball machine, and watch the first ever livestream with George Gomez and team on the Dead Flip Streaming channel Tuesday, October 18th at 6pm CT!
Available for all Stern Insiders (Basic and All-Access), listen to a special episode of the Stern Insider Pinball Podcast featuring lead game designer George Gomez and associate game developer Mike Vinikour as they discuss the collaborative approach in bringing the legendary character to life in pinball form as players experience James Bond's most famous assignments. All episodes can be listened to here!
The All-Access James Bond 007 LE machines sold out in record time, but make sure you're a member of All-Access for your opportunity on early access on new releases and other items in the future!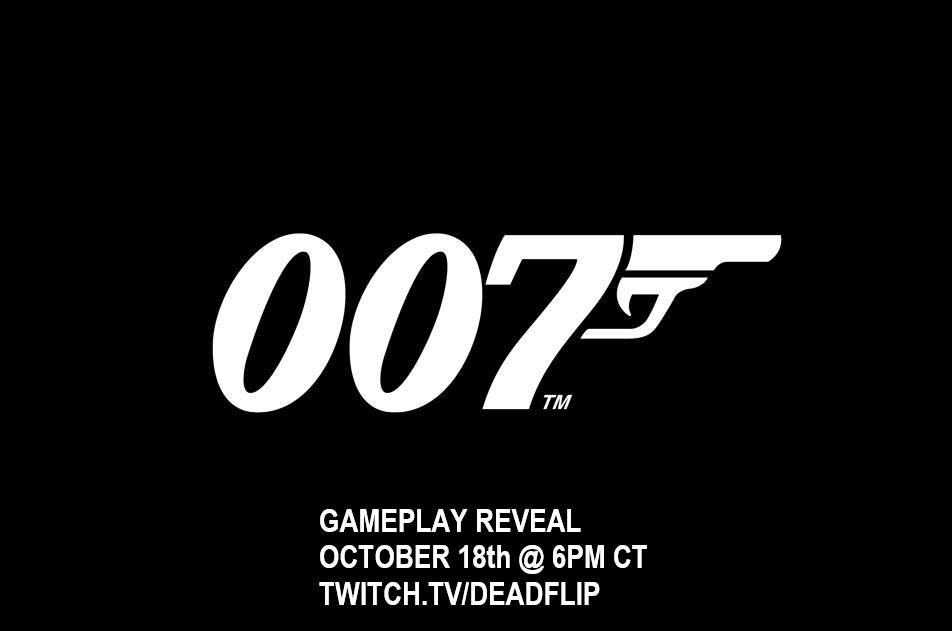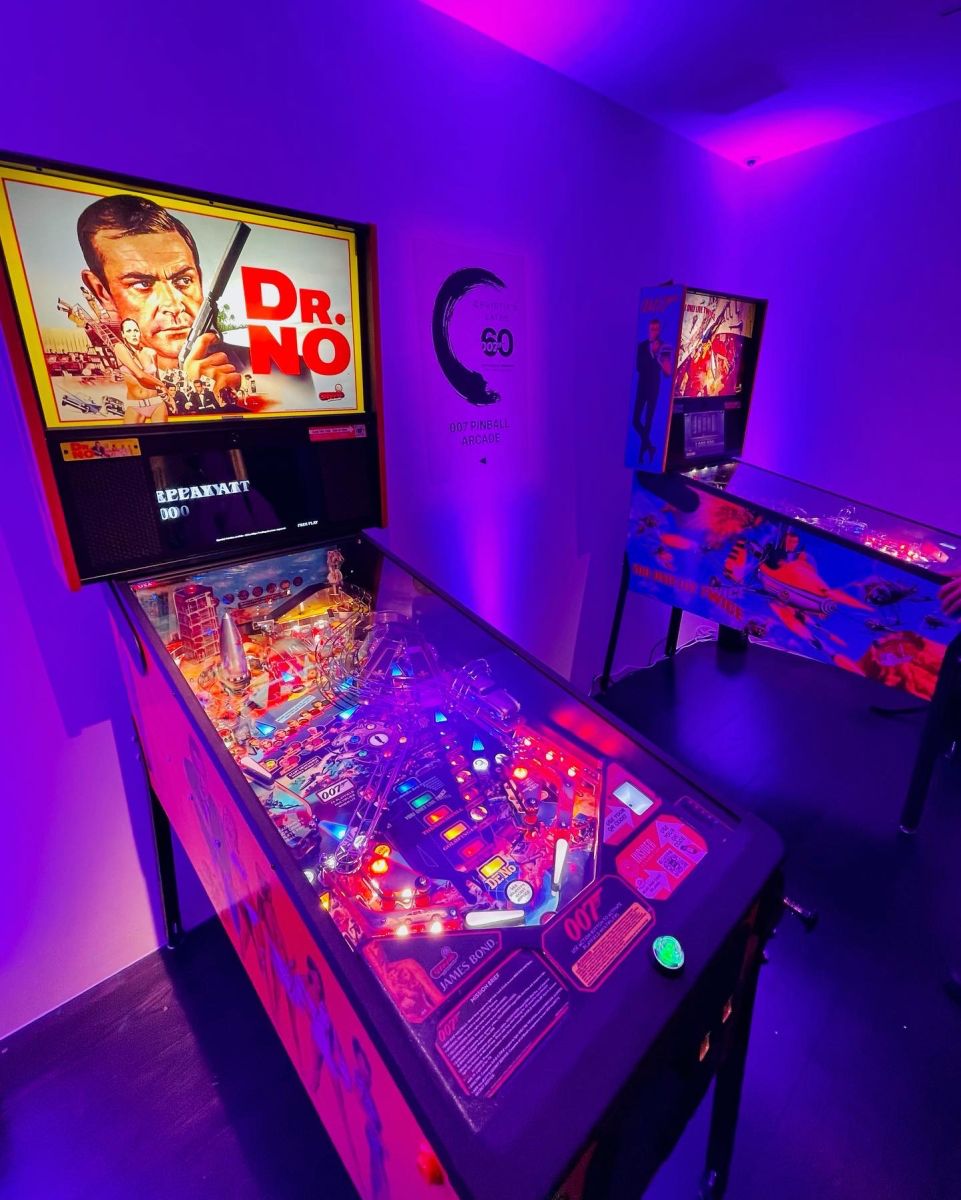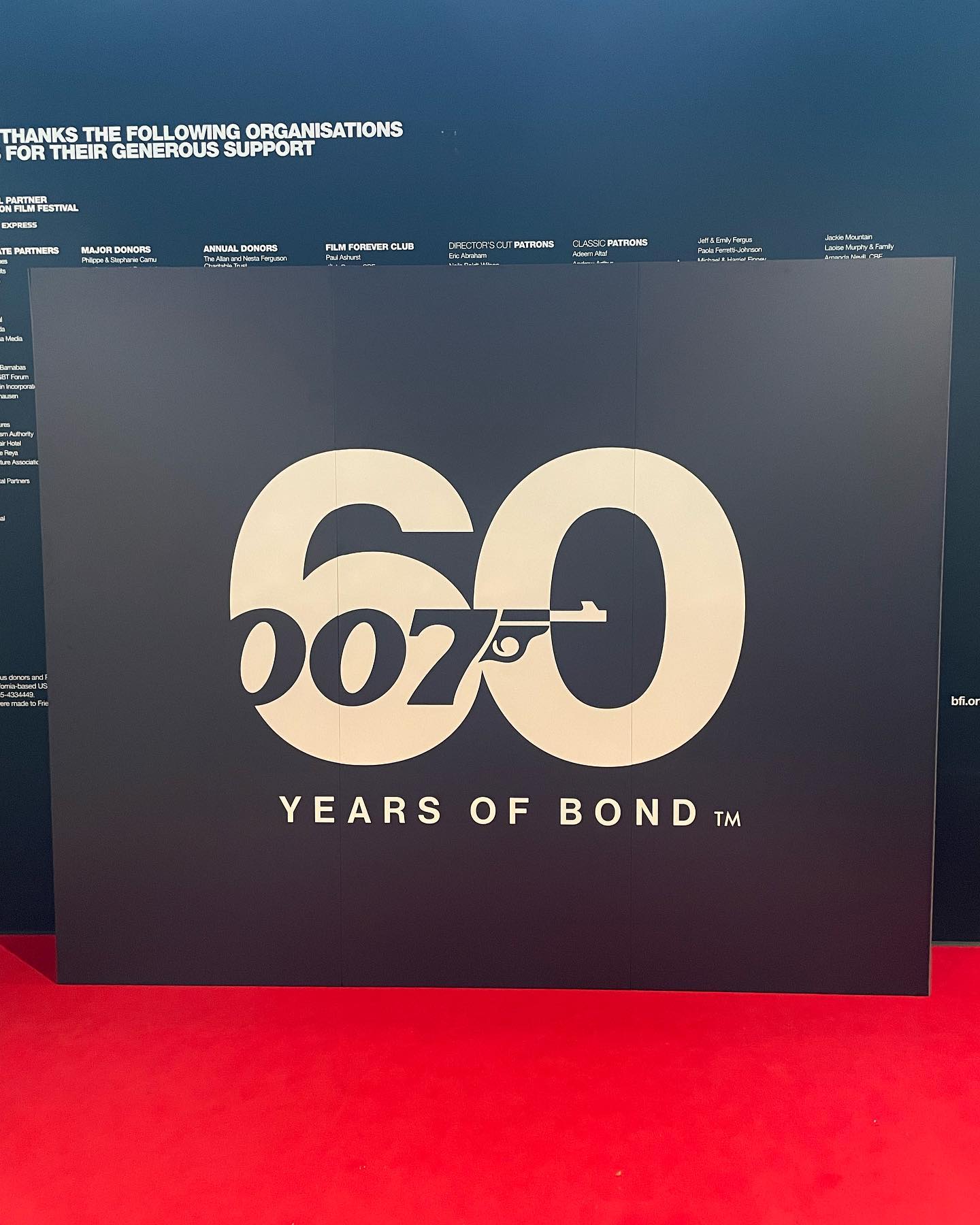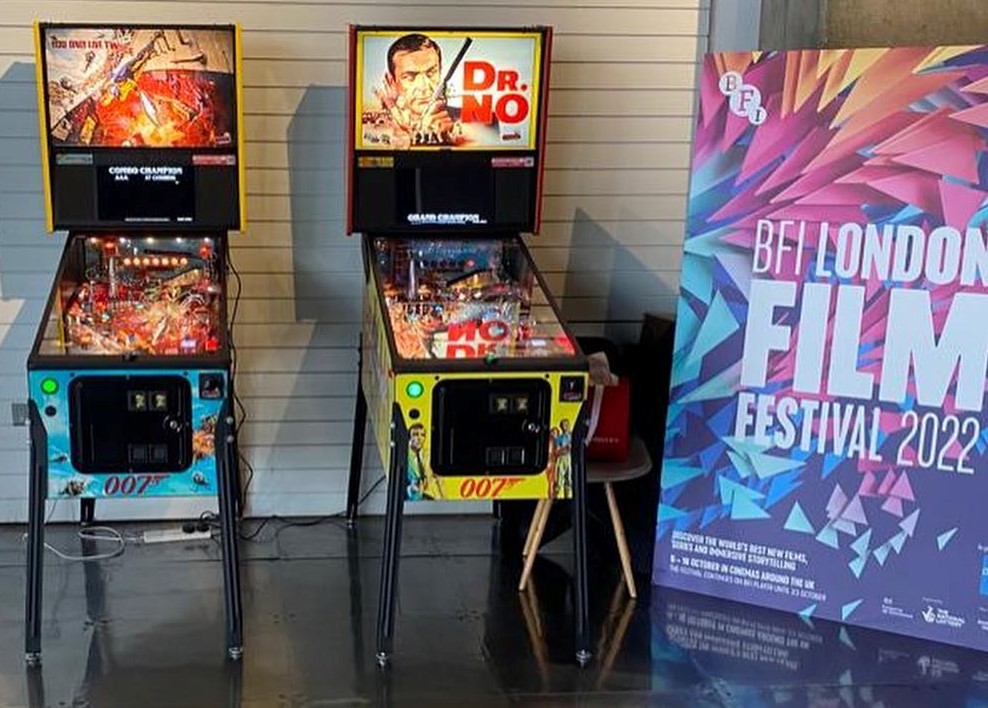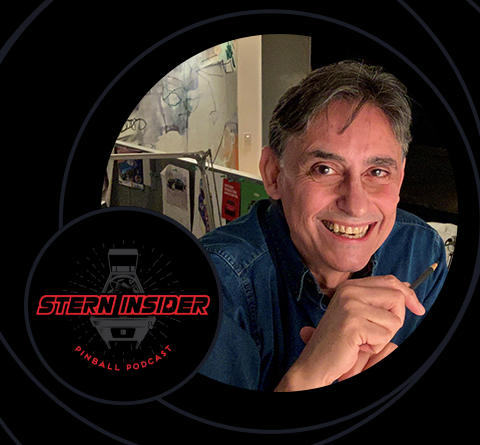 Insider ConnectedTM:
Test yourself and participate in the next Global Leaderboards!  Find your nearest Stern pinball machine featured on our current worldwide Leaderboard via any connected machine. Log in with your Insider Connected account at your home or a location near you to climb up the ranks, follow the action, and see who will emerge victorious and earn those ultimate bragging rights! As always, we'll also be running a verified location leaderboard, showcasing who the true grand champion is!
Check out the exclusive livestream with George Gomez and Taylor Bancroft on a recent Marco Pinball PinTech LIVE episode where they discuss all the new and amazing updates to Insider Connected!
Also check out this exclusive interview with Taylor from Pinball Mag here!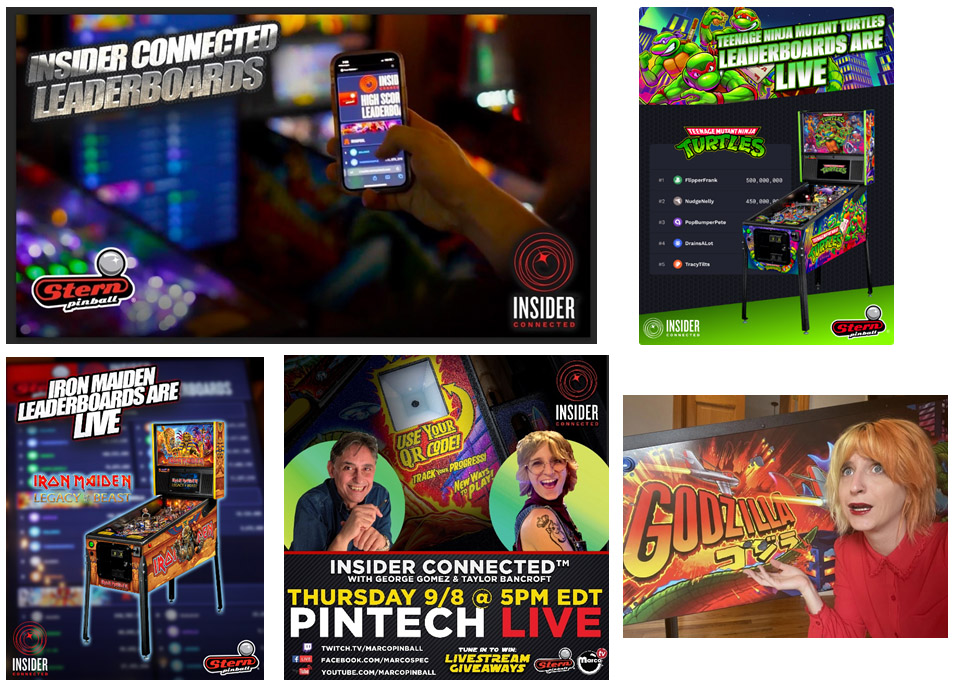 University of Illinois NIL Program:
Stern Pinball is proud to announce our inaugural group of NIL (Name, Image, Likeness) athletes. Stern has selected 8 players from the University of Illinois Football Team that will serve as ambassadors for Stern Pinball as a way to help empower student-athletes on and off the field. In addition, Stern has placed multiple pinball machines inside of the Illinois football player lounge, and all athletes have created profiles via Insider Connected. Stern's Director of Marketing and proud Illinois alumnus Zach Sharpe was on hand to take the team through a little "Pinball 101″ and share his knowledge of the game with the team.  I-L-L I-N-I!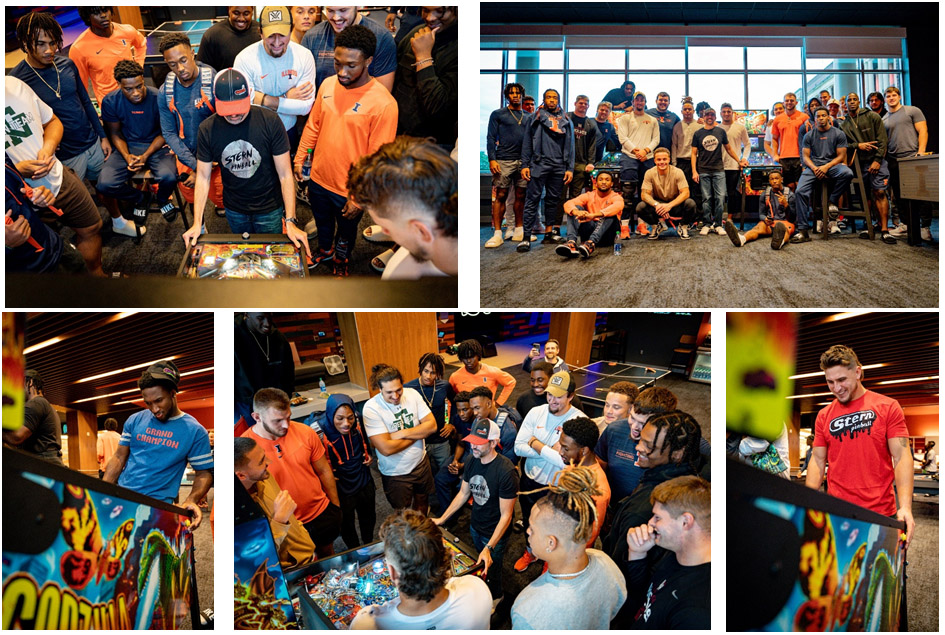 Gameroom of the Month:
Congrats to Sean Carter for winning Gameroom of the Month!  Do you have a special home gameroom you want to share with the world?  Submit your incredible gameroom directly to Insider@sternpinball.com for your chance to win an exclusive Stern Swag Pack!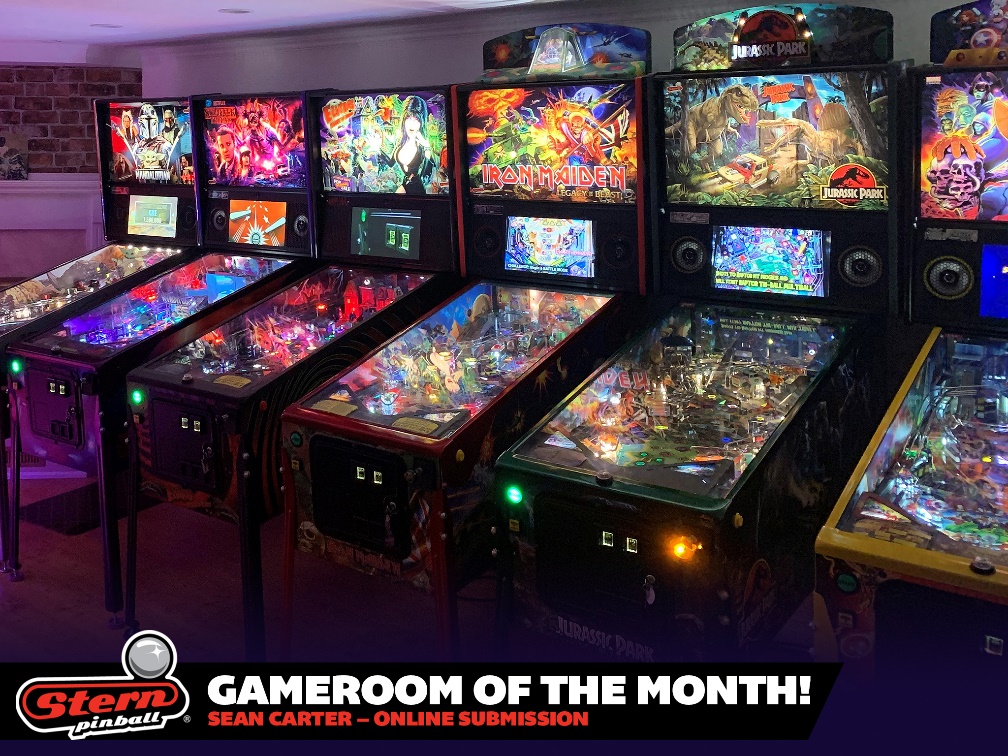 Brewcade Hopping with Stern Pinball:
You never know where the Brewcade Hopping series will take you, stay tuned for a few upcoming episodes highlighting Mustang Sally Brewing and Ocelot Brewing Company.  For more information on how to make your brewery flippin' awesome, get connected with us today here.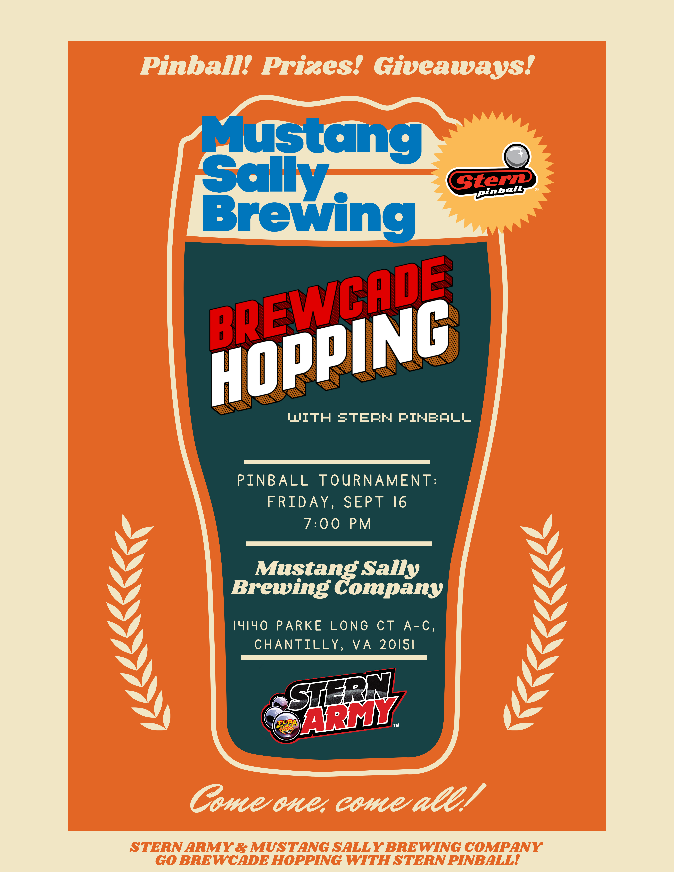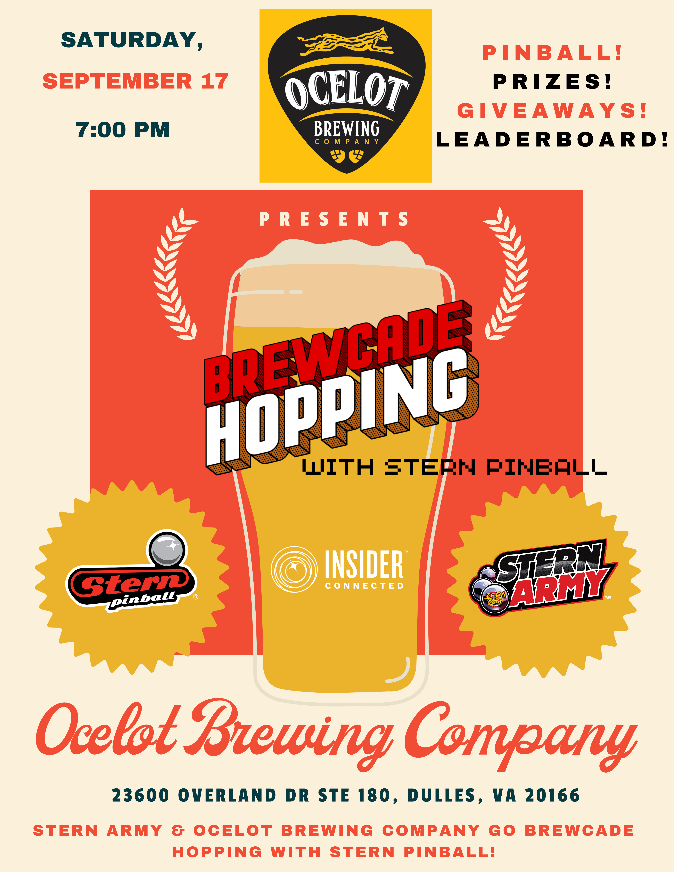 Elvira NECA:
Happy birthday to the one and only Mistress of the Dark, @TheRealElvira! To celebrate, we've partnered with our friends at @necaofficial for a truly ghoulish treat in her honor! The box includes an exclusive Toony Elvira figure, beanie, t-shirt, patch, and pin. Head to your nearest Target location and grab yours today!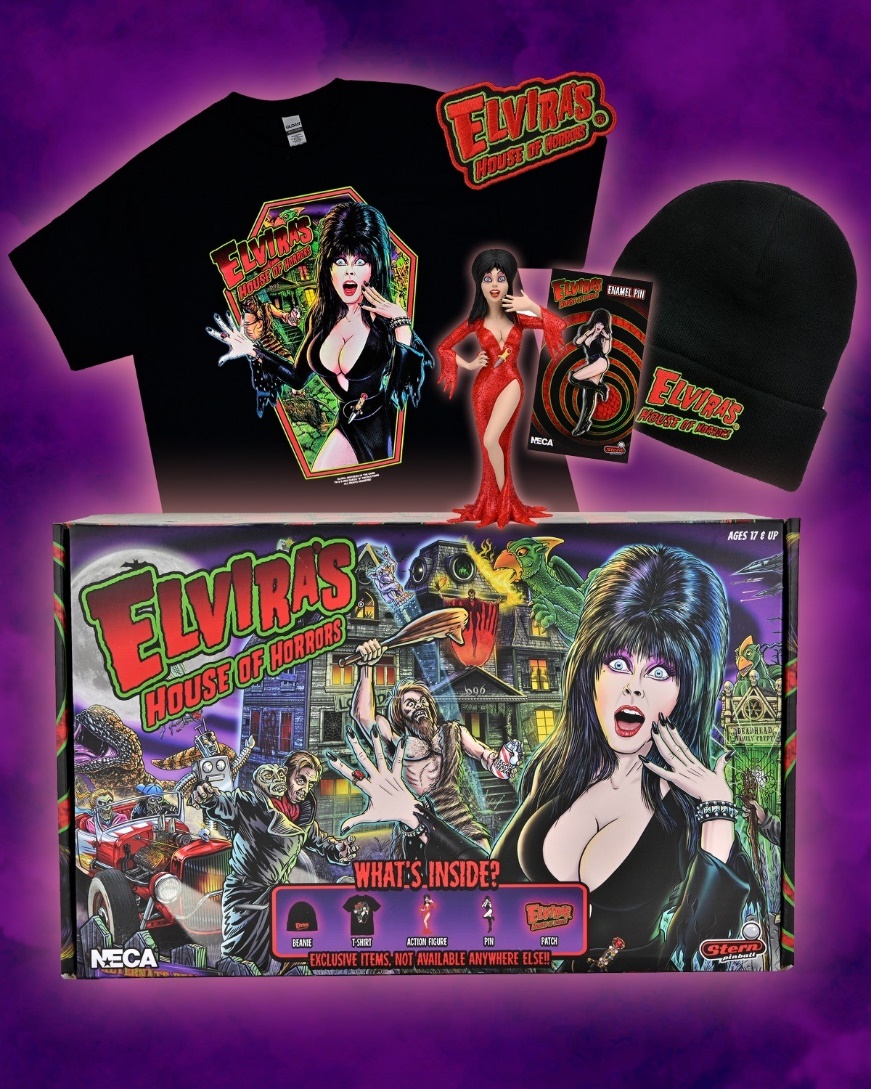 Stern Army Updates:
The Stern Army continues to grow with troops spreading the gospel of pinball across the globe.  Here are our newest troops and the pinball locations they support:
Private Shawn Murray of Colorado (Windfall Brewing Co.)
Private Seff Propios of Montana (Muse Comics & Games)
Private Roger Robertson of Australia (BeerCade)
Private Jussi Vienonen of Finland (Bar Viiskulma)
Private Dean Mitchell of Illinois (Deano's Pools)
Private Philip Forester of South Carolina (Pinky's Revenge)
Private Joe Dukovich of Pennsylvania (Victory Pointe)
Private Rudy Cincala of Pennsylvania (Helltown Brewing and Dual Devil's Garage)
Private Perry Camerlengo of Pennsylvania (The Pinball Place)
Private Dave Barbe of Pennsylvania (Four Points Brewing)
Private Colin Krawcyk of Illniois (Nightstop)
Congratulations to the following Stern Army members on their promotion from Sergeant to Staff Sergeant:
Staff Sergeant Josh Noble of Missouri (Silverball)
Congratulations to the following Stern Army members on their promotion from Specialist to Corporal:
Corporal David Bushea of Ohio (The Basement)
Corporal Simon Wisbey of Australia (Amusement Worx Australia)
Congratulations to the following Stern Army members on their promotion from Private to Private First Class:
Private First Class Eric Parsons of Florida (South-A-Philly)
Private First Class Leah-Jean Jett of Florida (Artcade)
Private First Class Dirk Elzholz of Germany (Pinball Universe)
Private First Class Stephen Haberman of Pennsylvania (Mom's Organic Market)
Private First Class Zakhary Bowers of Ohio (Madcap Brew Co.)
Private First Class Per Monsen of Norway (Tilt)
Private First Class Steve Pagett of United Kingdom (Electric Circus)
Private First Class Bill Brooks and Amanda Kaloustian of North Dakota (Fargo Billiards and Gastropub)
Private First Class Tim Owens of Virginia (Reclaim Arcade)
Private First Class Adam Yates of North Carolina (Level 256 Arcade)
Private First Class Cary Carmichael of California (Lynn's Arcade: A Pinball Parlor and Can Slangery)
For more information and to join the Stern Army, please reach out to SternArmy@sternpinball.com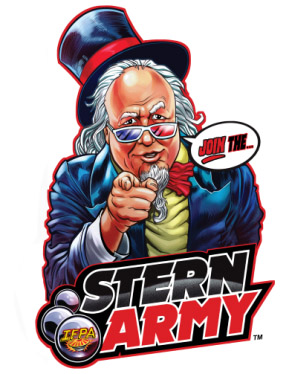 Brewery of the Month:
Congrats to Madcap Brewing Company of Ohio for winning Brewery of the Month! Everyone knows that there's no better combo than pinball and beer!  Do you have a special brewery you want to share with the world?  Submit your brewery pictures directly to Insider@sternpinball.com for your chance to be featured as our next winner!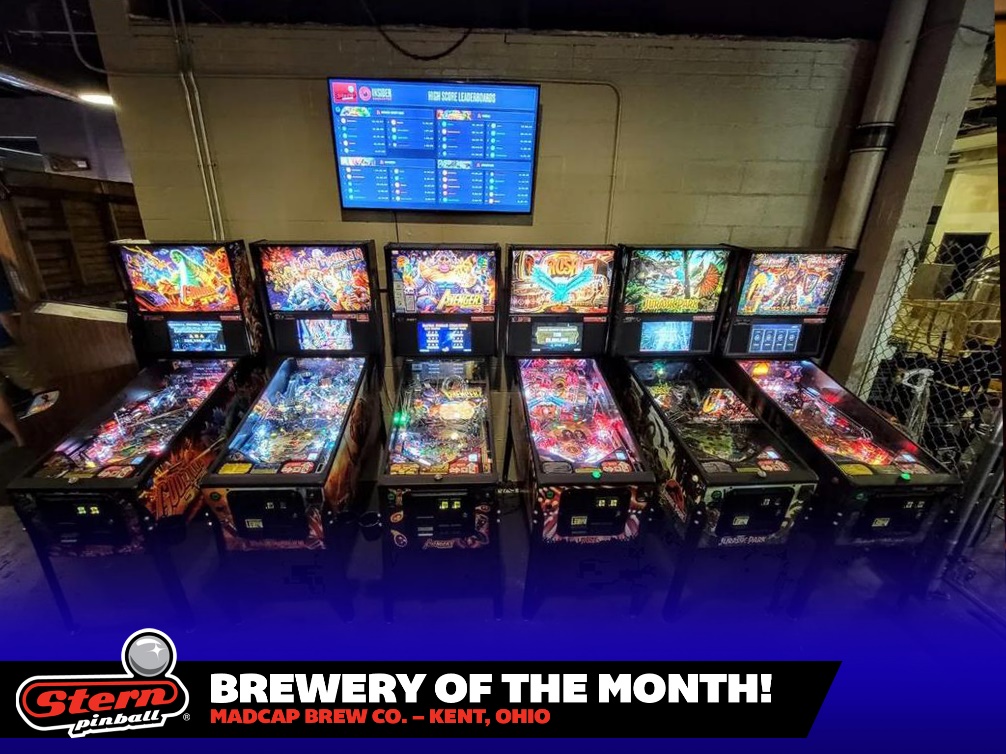 Stern Pro Circuit:
Congrats to all competitors at this year's NW Pinball Championships and Cleveland Pinball & Arcade Show Stern Pro Circuit tournaments.  In the end, Escher Lefkoff (second Circuit win this season!) and Carlos Delaserda emerged victorious for his first ever Circuit win!  For full details on the Stern Pro Circuit and to keep up with the current standings and schedule, please visit – https://sternpinball.com/stern-pro-circuit/
Upcoming Stern Pro Circuit Events:
| | | |
| --- | --- | --- |
| Stern Pro Circuit Event | Date | Tournament Details |
| Pinball Expo Flip Out Tournament | 10/19-22 | https://pinballexpo.com/ |
| OBX Flippers Fall Tournament | 11/4-6 | https://flippersarcade.com/ |
| 24 Hour Final Battle at the Sanctum | 11/5-6 | https://tothesanctum.com/2022-24-hour-final-battle/ |
| Free Play Florida | 11/18-20 | https://www.freeplayflorida.com/ |
Status of Code:
We are continuously working to update and improve software for our machines.  There are always code updates and bug fixes in various stages of development; we will release them upon update completion.  If you would like to join our mailing list for code updates, please send an e-mail to Code.Updates@sternpinball.com.  If you do encounter any bugs please feel free to provide information to bug.report@sternpinball.com.  Get Connected and play! https://insider.sternpinball.com/
We recently pushed out new updates across all 18 Stern commercial games with LCD displays.  Code updates and readme files are available at https://sternpinball.com/support/game-code/
Most notably were Rush and Godzilla hitting 1.0 code featuring the 2112 Wizard Mode and King of the Monsters Wizard Mode!  Check out a replay of the livestream with Dead Flip and the design teams of Godzilla and Rush!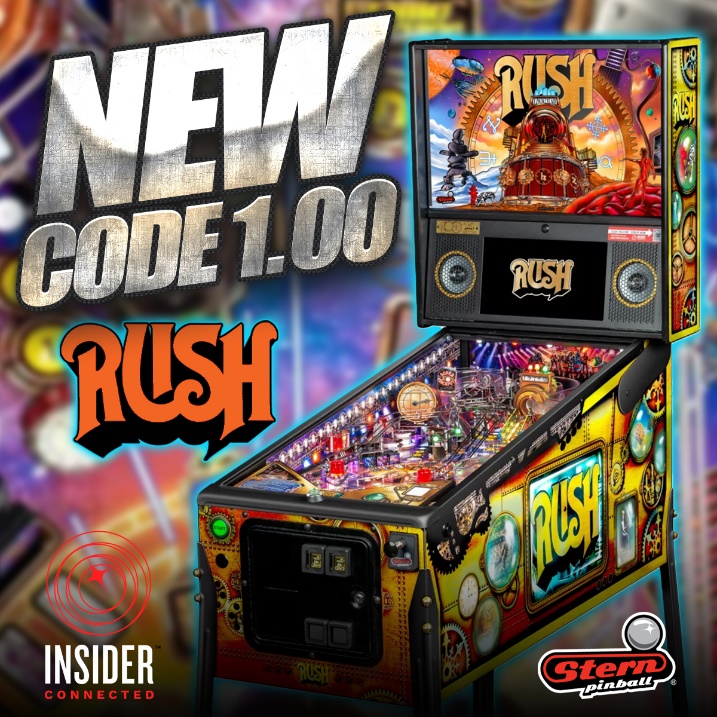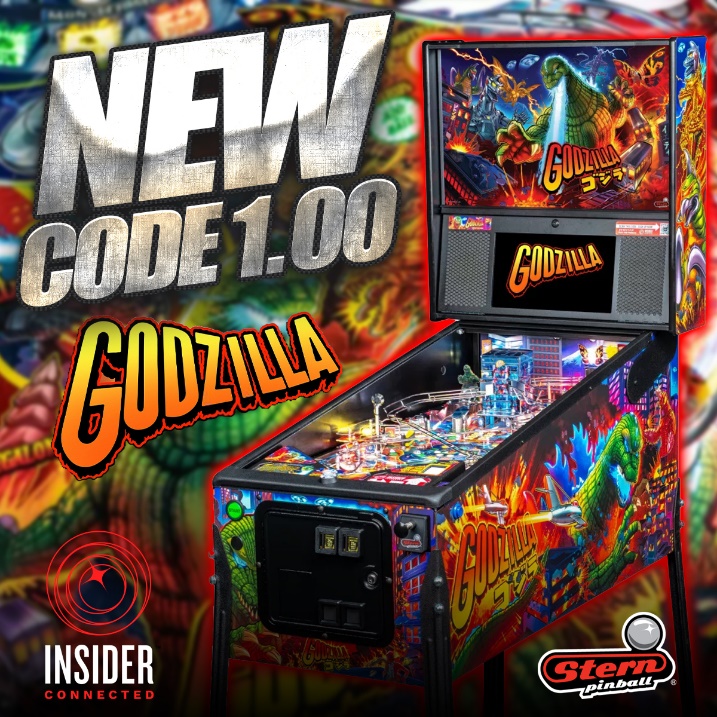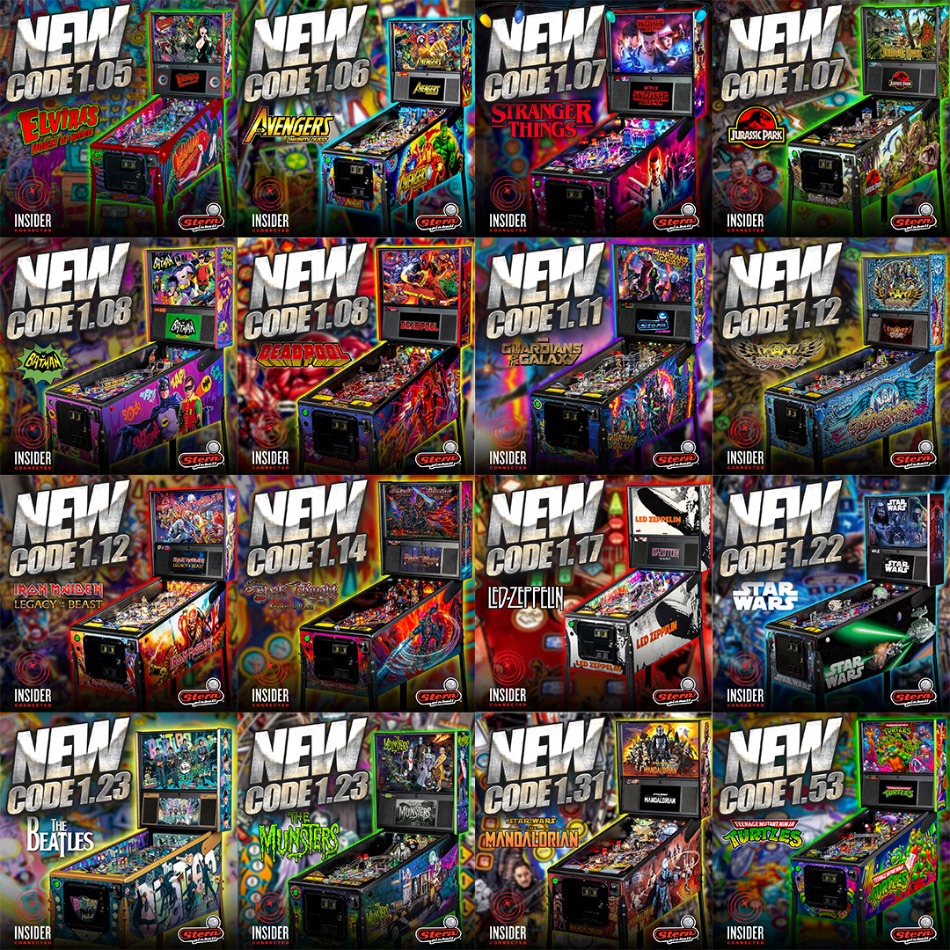 Harper's Bazaar:
Rush Pinball featured in the latest Harper's Bazaar top 'Fall Faves'! 🦉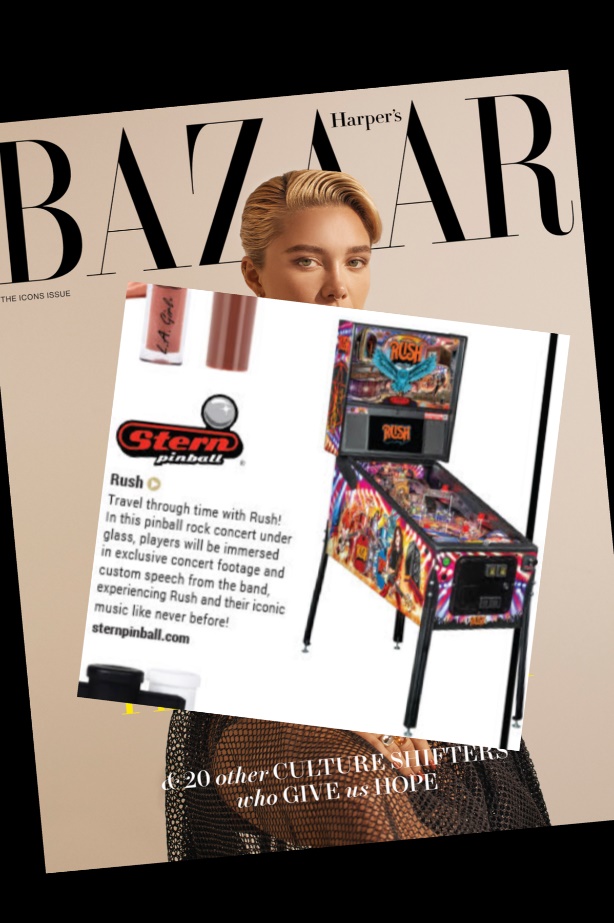 Avengers: Infinity Quest Wizard Mode:
Spoiler alert!  Jack Danger faces off against Thanos… and wins.  Check out the replay here!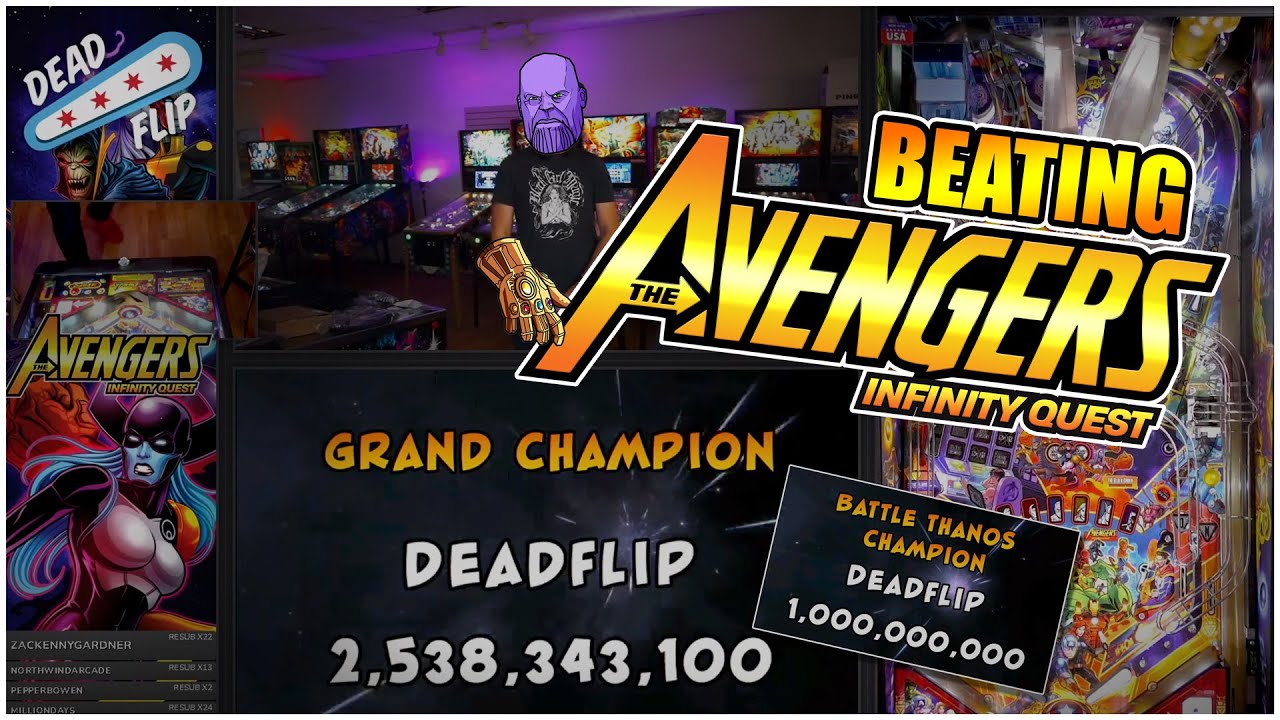 Accessories:
Check out our Stern Shop for all accessories, collectibles, clothing and more including this month's featured item, our new Stern Red Bucket Hat!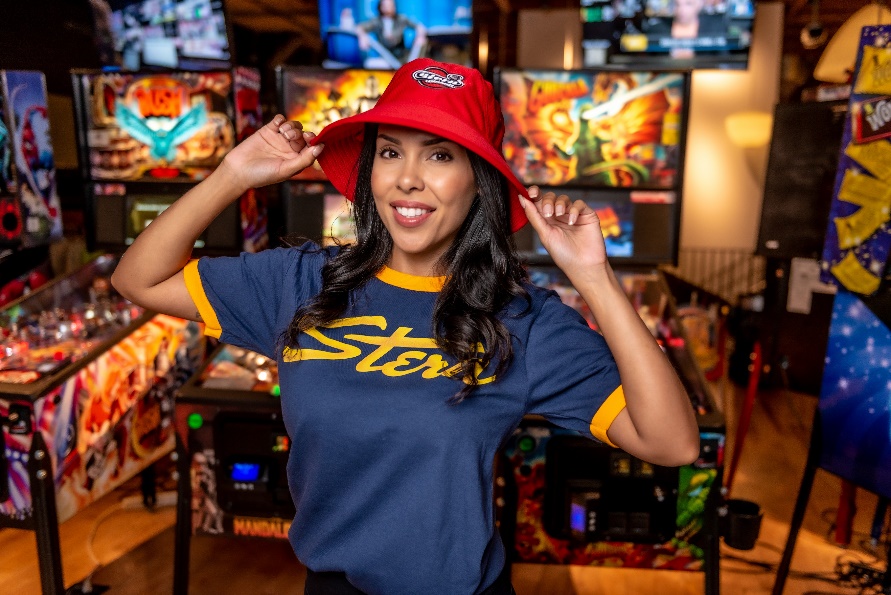 Stern Pinball accessories are also available to purchase from your local authorized dealer – https://sternpinball.com/find-a-dealer/