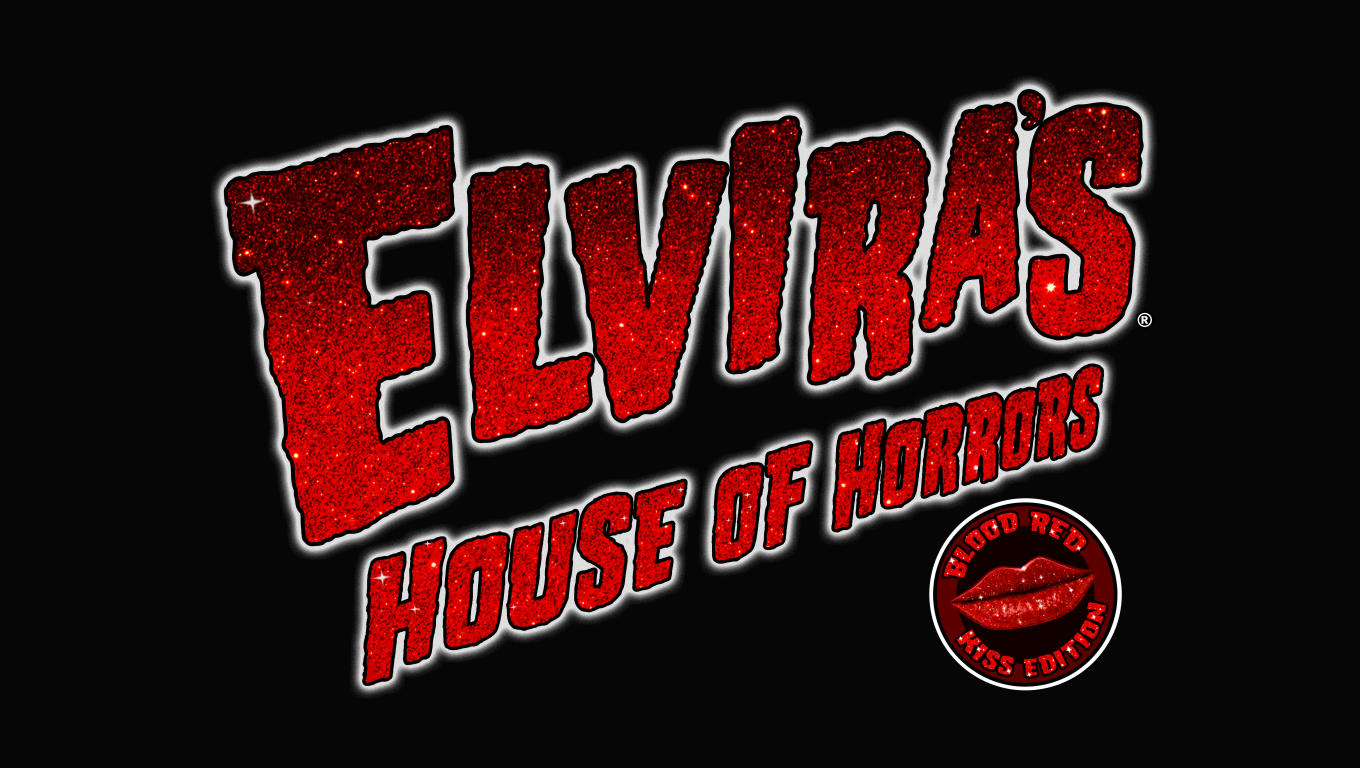 Back to All News
10/19/23
Stern Pinball Celebrates the Hostess with the Mostess, Elvira 💋
Announces New Features, Merch, and More
CHICAGO, IL – October 19, 2023 – Today, in continued veneration of the esteemed and spooktacular Elvira franchise, renowned gaming and entertainment company, Stern Pinball, Inc., has announced several exciting updates for fans of the horror icon and quintessential symbol of all things spooky, the one and only Elvira, Mistress of the Dark.
For a haunting fun time, the team at Stern has created a software update available for all existing versions of Elvira's House of Horrors Pinball Machines. Watch carefully as the LCD screen shows more life than ever with the talented gargoyles waking up from their stone-cold forever-nap. Elvira has more to say than ever with all-new speech, and who doesn't like a super-charged Ray-Gun with the all-new Pew Pew Pew Frenzy mode!  Explore hidden rooms, unlock Junk in the Trunk items, and play the new Eegah Mode for a haunting good time!
There's nothing more boo-tiful than dressing up your pinball machine with a full line of Elvira's House of Horrors Pinball accessories (topper, shooter knob, side armor, and inside art blades) in addition to some killer new merch available here while supplies last.
To further celebrate the official Queen of Halloween, we are pleased to announce the special Elvira's House of Horrors: Blood Red Kiss Edition. Limited to 500 units globally, Elvira's House of Horrors: Blood Red Kiss Edition offer a dazzling new look to the beloved vintage series.  The red sparkle printing effect brings a unique brilliance to all parts of the game including the backglass, playfield, plastics, art blades, bottom arch and the enhanced foil embossed cabinet decals complete with a subtle pattern of Elvira's personal tattoo design. Plus, the cabinet is beautifully trimmed with Elvira's favorite color armor – Deadly Nightshade Black Sparkle! The Blood Red Kiss Edition also includes the bejeweled Elvira's Dagger Shooter Knob and an exclusive autographed Blood Red Kiss Edition signature card included in each game.
"Elvira is a horror icon who's been delighting fans for over 40 years, and we're thrilled to continue celebrating her legacy," said Seth Davis, President and CEO of Stern Pinball, Inc. "We can't wait for all Elvira fans to get their claws on all these fun new updates."
Pricing and Availability:
Manufacturer's Suggested Retail Price:
MSRP for sales to USA end-users, before any VAT, GST, Sales Tax, Duties, or other taxes.                              
Elvira's House of Horrors: Blood Red Kiss Edition:                           $US 12,999
Elvira's House of Horrors: Blood Red Kiss Edition is available through authorized Stern Pinball distributors and dealers around the world, found here. Stay up to date by following Stern Pinball on Twitter, Instagram, Facebook, YouTube, and TikTok.
About Insider Connected
Insider Connected is a comprehensive technology initiative to connect the universe of Stern pinball games. The platform is designed to enhance and extend player engagement with the games across both home and commercial environments. It also presents professional operators of the pinball games a robust set of tools to drive location play, build player loyalty, analyze performance, make adjustments remotely, and maintain the games.
Registration for Insider Connected is available at insider.sternpinball.com. Players can also register at a connected game by scanning a registration QR code on the machine. Once a player registers, they are issued a unique QR Code that can be used to identify that player at any connected Stern pinball game anywhere in the world. When a player scans into the game, they can track progress, earn new game specific achievements, engage with the player community, and participate in promotions and Challenge Quests.
About Stern Pinball, Inc.
Stern Pinball, Inc. creates compelling entertainment that inspires a lifetime love of games, sparks passion, forges friendships, and connects people everywhere through fun, innovative, technologically advanced pinball games, and experiences.  Headquartered minutes from Chicago's O'Hare International Airport in the heart of North America, the company creates, designs, engineers, manufactures, markets, and distributes a full line of technologically advanced terrestrial and digital pinball games, parts, accessories, and merchandise. Stern Pinball serves digital, consumer, commercial, and corporate markets around the globe.
Recent Stern Pinball titles include Venom, Foo Fighters, James Bond 007, Rush, Godzilla, The Mandalorian, Led Zeppelin, Avengers: Infinity Quest, Teenage Mutant Ninja Turtles, Stranger Things, Elvira's House of Horrors, Jurassic Park, Black Knight: Sword of Rage, The Munsters, The Beatles, Deadpool, Iron Maiden, Guardians of the Galaxy, Star Wars, Aerosmith, Ghostbusters, KISS, Metallica, Game of Thrones, The Walking Dead, Star Trek, AC/DC, Batman, and Spider-Man. A broad range of players enjoy Stern Pinball's games from professional pinball players who compete in high-stakes competitions around the globe to novice players who are discovering the allure of the silver ball for the first time. To join the fun and learn more, please visit www.stern pinball.com.