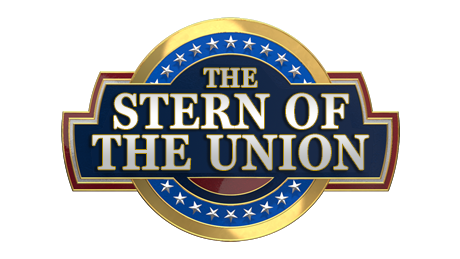 Back to All News
05/07/19
STERN OF THE UNION ADDRESS – MAY 2019
The Stern of the Union Address will be presented on the first Tuesday of every month (holiday and vacation excepted).  Without further ado my fellow pinheads:
Black Knight: Sword of Rage Launch Parties:
The official Black Knight: Sword of Rage Pinball Launch Party list has been set and will be taking place all over the world!  Check out the final list and location nearest you for your chance to win an official Black Knight Pinball Launch Party trophy and other prizes.  Launch parties are hosted in conjunction with the IFPA (International Flipper Pinball Association) and the Stern Army.  Official launch parties can only be held at Stern Army locations!  For more information on joining the Stern Army please e-mail SternArmy@sternpinball.com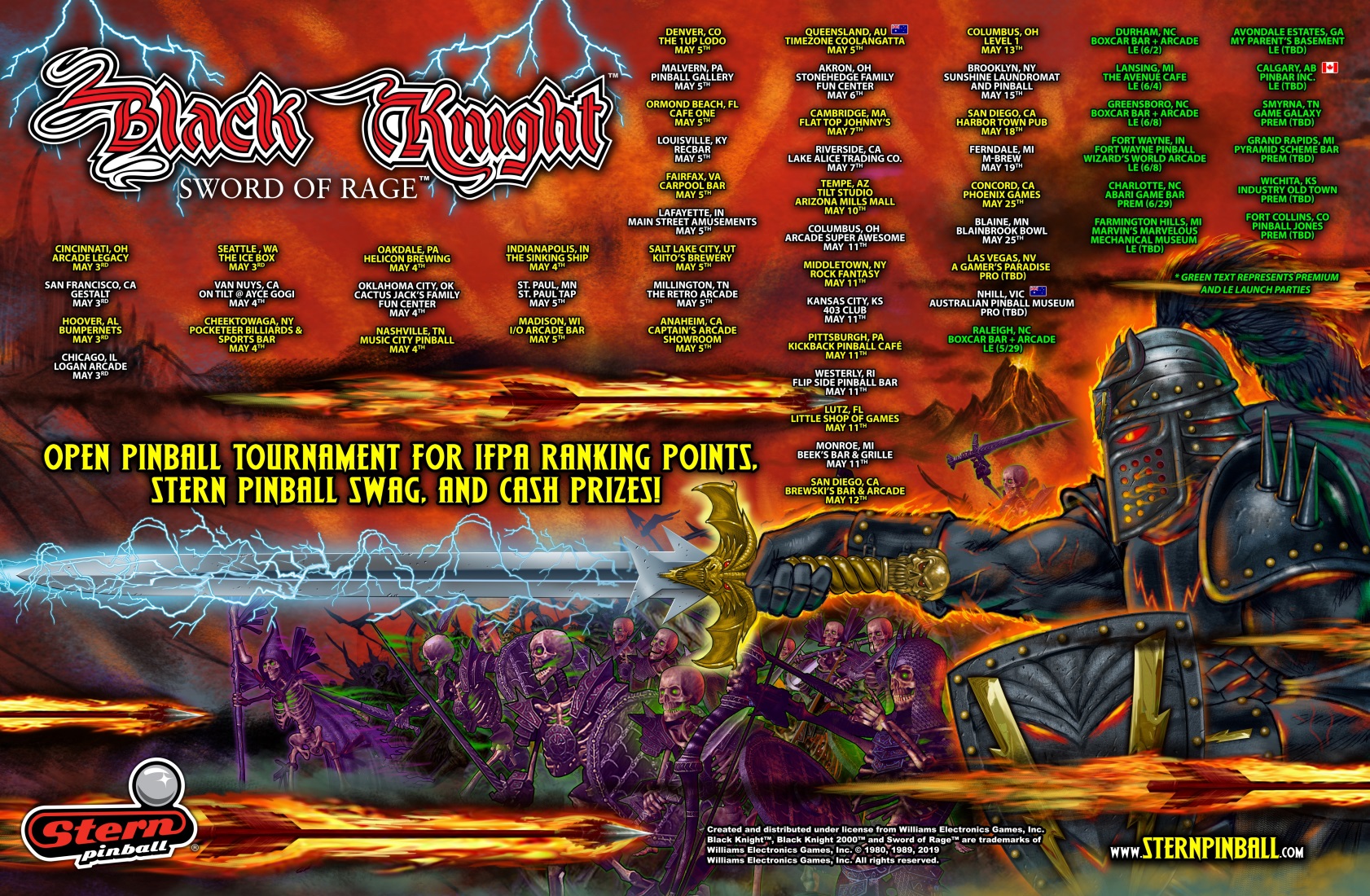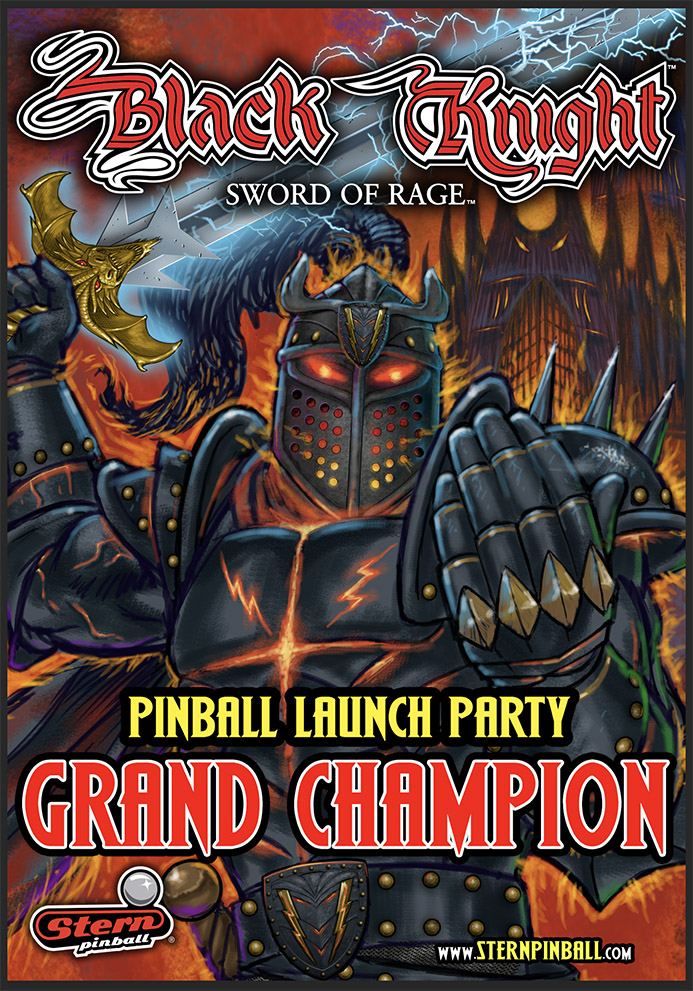 Deadpool Soundtrack:
This one-of-a-kind soundtrack produced by Stern's very own George Gomez, Tanio Klyce, and Jerry Thompson featured in our hit game, Deadpool, is now available for all to enjoy! In addition to the sweet soundtrack, make sure you download the custom CD cover and decal artwork produced by Zombie Yeti. BOOM!!!!!    https://sternpinball.com/deadpool-album/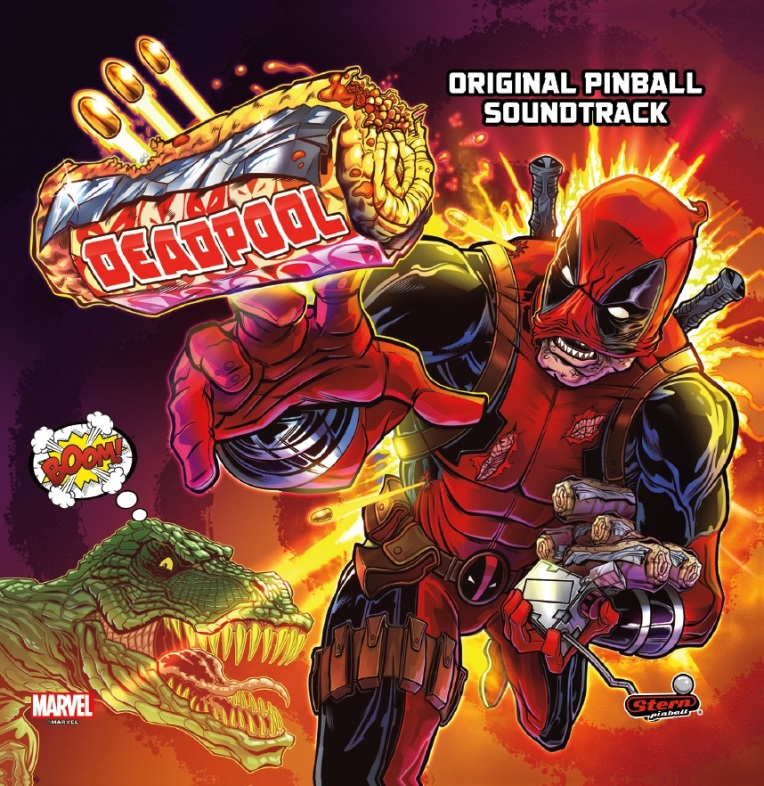 The Making of The Munsters:
Check out exclusive interviews and behind-the-scenes content with the design team in this new "Making of" video for The Munsters pinball!  Watch the video here.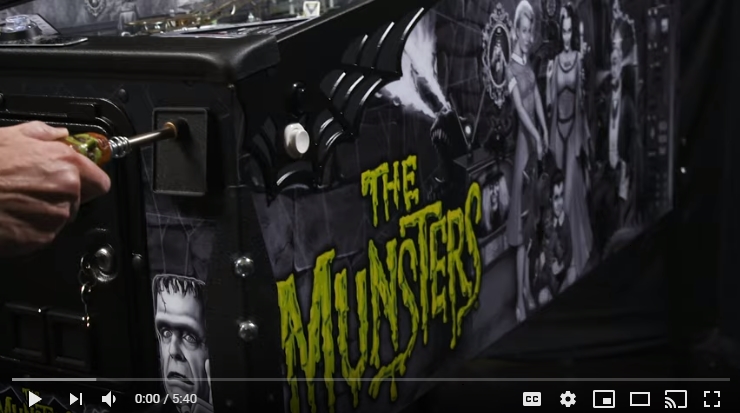 Stern Army Updates:
The Stern Army continues to grow with members spreading the gospel of pinball across the globe.  Here are our newest members and the pinball locations they support:
Private Jim Martin of Nevada (Press Start)
Private Jeremy Floyd of Indiana (Floyd's Arcade and Pinball)
Private Christian Gainsley of California (Outer Orbit)
Private Stefan Riedler of Austria (Vöcklabrucker FlipperSportVerein)
Private Deanna Gerard of Minnesota (Opinion Brewery)
Private Dan Rankin of Washington (Airport Tavern)
Private Gerald Kirchner of California (Pinball Wizards)
Private Shaun Amos of Canada (Theo Bill's Restaurant and Lounge)
Private Dan Farrell of Virginia (Center of the Universe Brewing Co.)
Private Nick Schademann of New Mexico (505 Pinball)
Private Justin Ross Charlton of Michigan (Pinball Pete's)
Private Kurt van Zyl of Florida (The Pinball Lounge)
Congratulations to the following Stern Army members on their promotion from Private First Class to Specialist:
Specialist Kim Martinez of Ohio (Level 1)
Specialist Bill Disney of Pennsylvania (Pinball Gallery)
Specialist Chris Hebert of Idaho (Woodland Empire)
Congratulations to the following Stern Army members on their promotion from Private to Private First Class:
Private First Class Rich Wickersham of Virginia (Carpool Bar and Mustang Sally Brewing Co.)
Private First Class Tommy Skinner of Indiana (Main Street Amusements and North End Pub)
Private First Class Michele Zebrowitz of Colorado (J Bo's Pizza and Ribs and Ska Brewing)
Private First Class Ben Granger of Minnesota (Caffetto Coffee Shop)
Private First Class Jim Belsito of California (Lake Alice Trading Co. and Mission Control)
Private First Class Nikola Spasic of Ohio (Superelectric Pinball Parlor)
Private First Class Arlen Smith of Canada (PinBar Inc.)
Private First Class Eric Morales of Washington (Another Castle Arcade)
Private First Class Ryan Wanger of Colorado (Press Play)
Private First Class Chris Henry of Florida (The Pinball Alley)
Private First Class Aaron Goldberg of California (Brewski's Bar & Arcade)
Private First Class Donny White of Florida (Little Shop of Games)
Private First Class Chris Brunetti of Pennsylvania (Helicon Brewing)
Private First Class Sean LaBrecque of Nevada (A Gamer's Paradise)
Private First Class Adam Kiesler of Canada (North Star)
For more information and to join the Stern Army, please reach out to SternArmy@sternpinball.com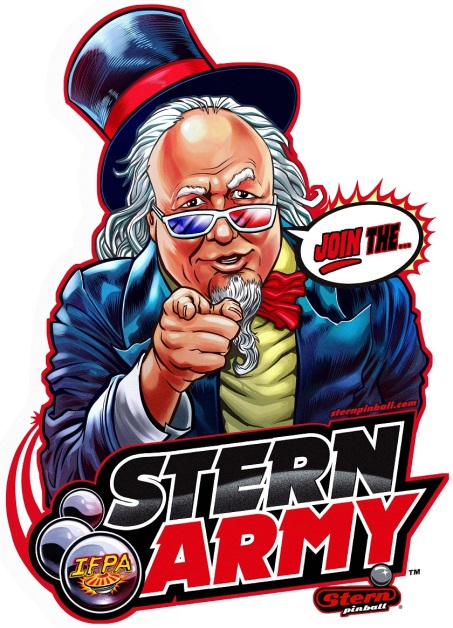 Stern Army Deadpool BOOM! Championship Tournament:
Stern Pinball and the International Flipper Pinball Association are teaming up to sponsor a Stern Army High-Score Tournament on Deadpool Pro, Premium and LE pinball machines.  Players can enter by participating in any IFPA-sanctioned Stern Army events that include Deadpool in their tournament.  For full details on this exciting tournament visit – https://www.ifpapinball.com/deadpool/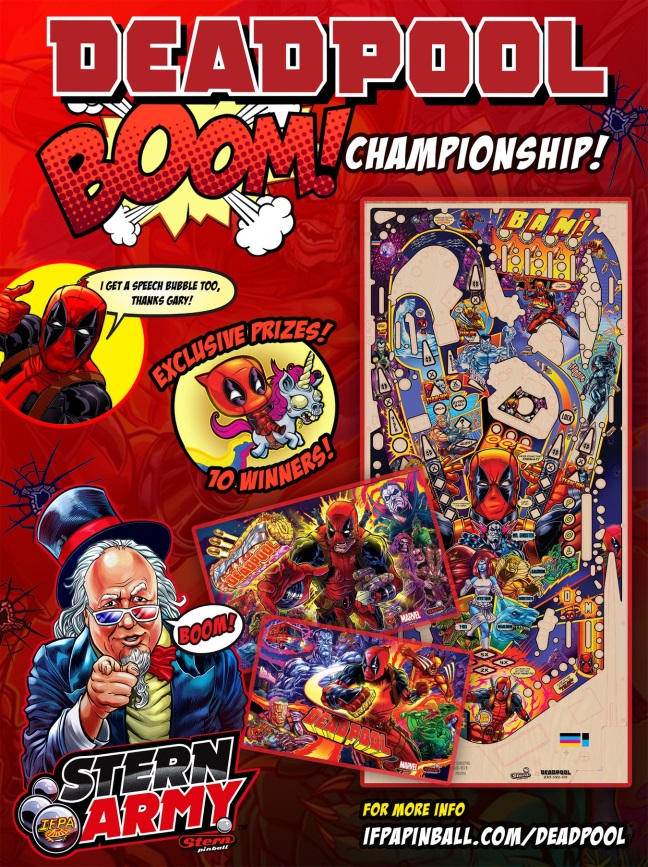 Stern Insider All-Access: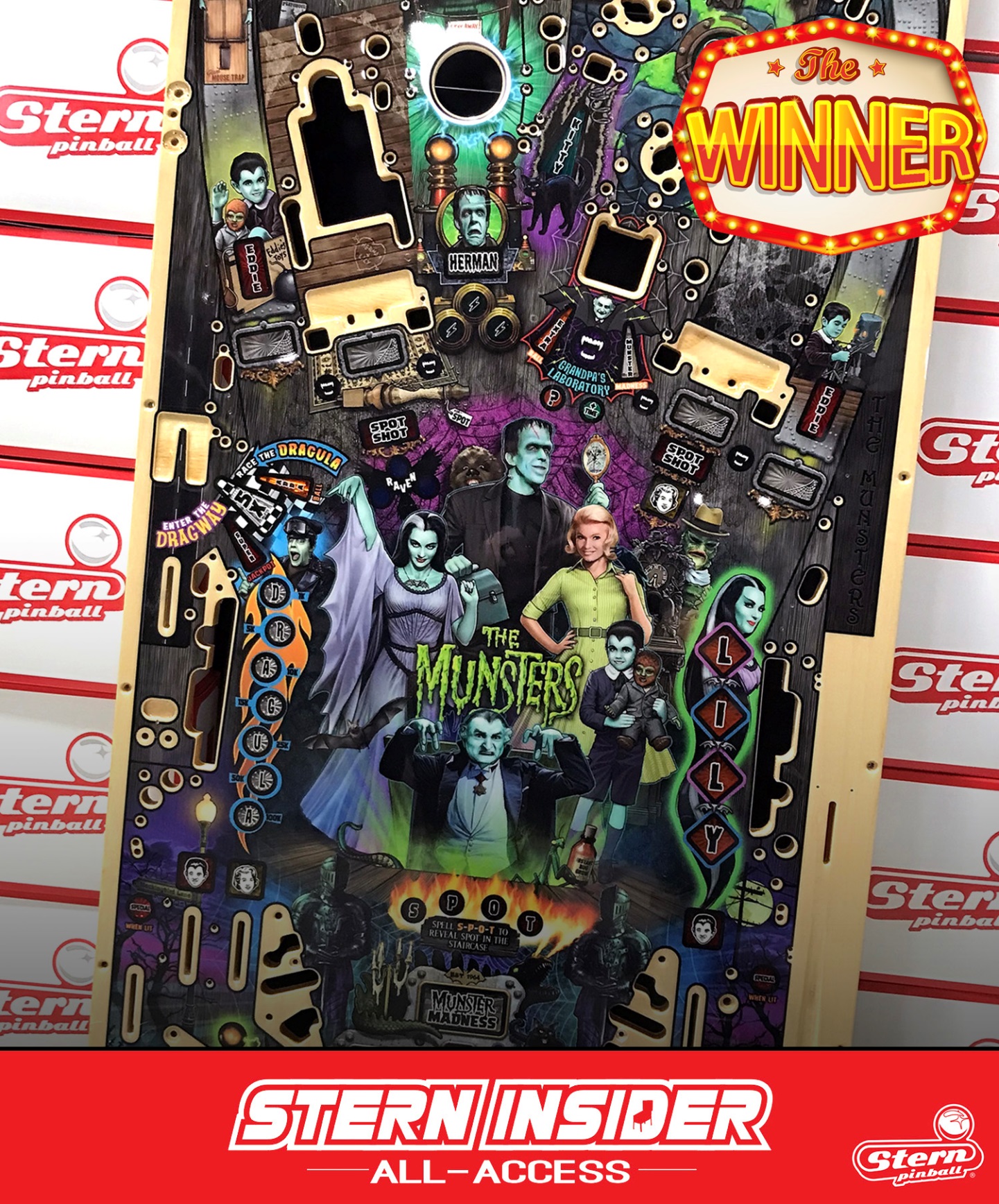 Congrats to Aaron from Oklahoma on being April's Stern Insider All-Access winner!  Do you have Insider All-Access?  To register and become a Stern Insider, please visit https://sternpinball.com/stern-insider/
Iron Maiden:
Star Wars Celebration:
Stern Pinball had a presence at this year's Star Wars Celebration event with several Star Wars pinball machines on display.  Star Wars Celebration is the ultimate fan experience for all things Star Wars.  Fans of all ages, from all over the world gathered together in Chicago, Illinois, U.S.A. to celebrate the cultural phenomenon that is Star Wars. Star Wars Celebration revels in the excitement of new movies, television shows, books and comics while also commemorating the vast history of the Star Wars universe. Star Wars Celebration has something special for every kind of Star Wars fan, including pinball!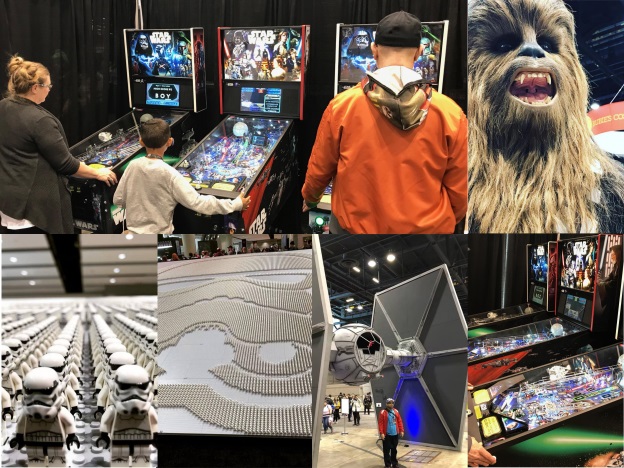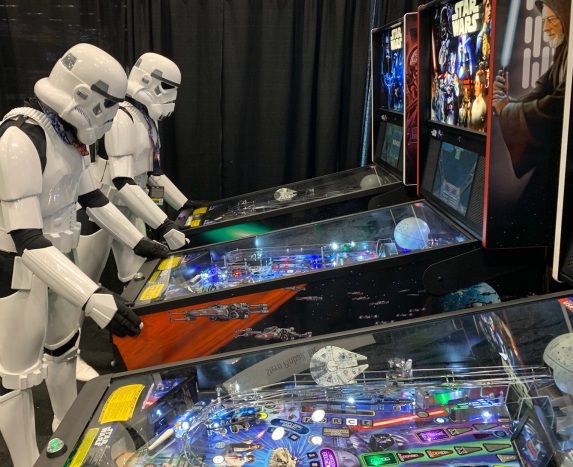 Thrilla in Sternilla 2:
Check out world renowned Heavy Weight Champions, Zach "The Ice Man" Sharpe taking on Keith "The Master of Disaster" Elwin with the undercard event of Mike "The Maniac" Vinikour versus the rookie, Tim "The Terror" Sexton.  These legends battled it out on a Deadpool Premium, all for a great cause!  In case you missed it live, here's a replay of the clash of these titans.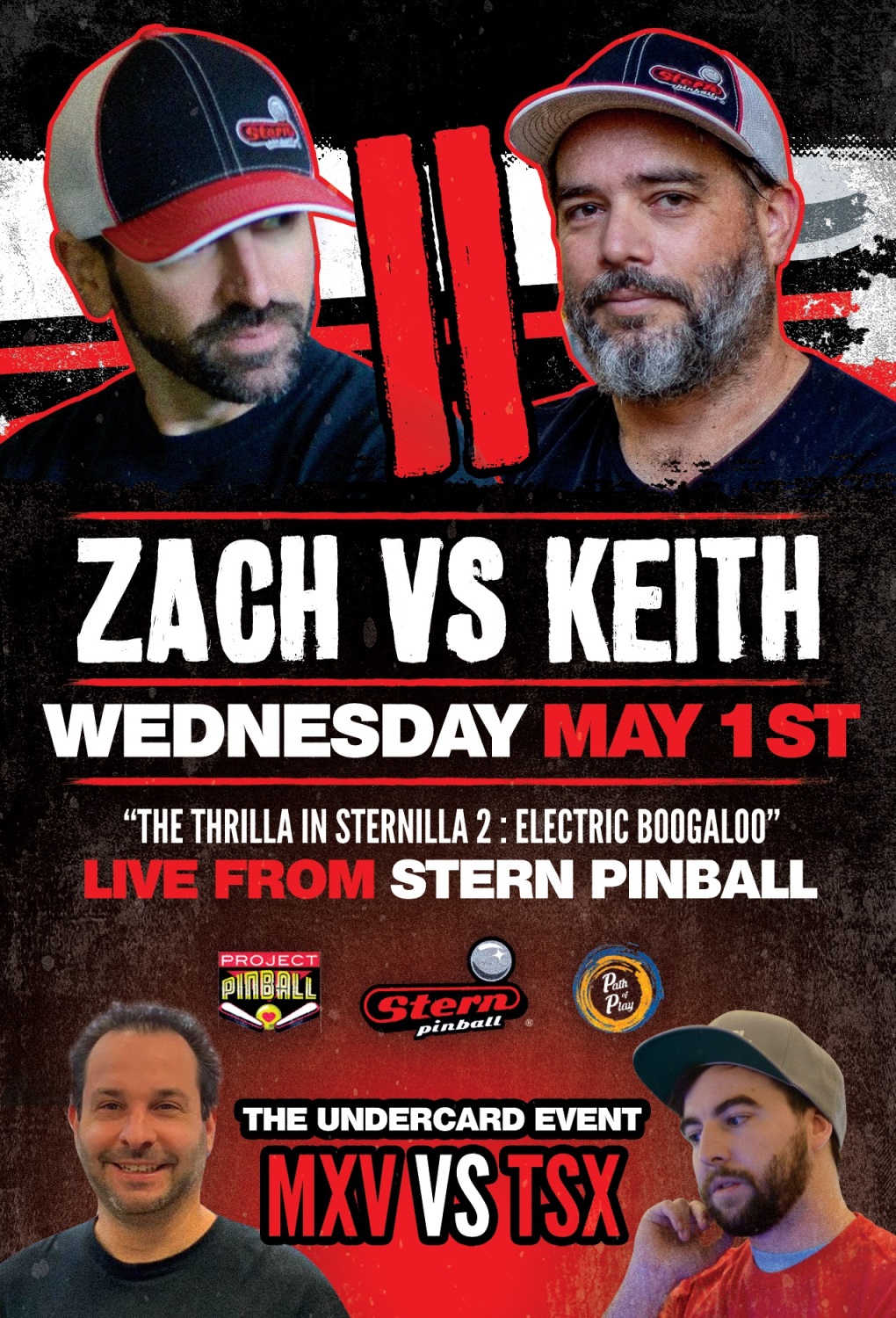 Stern Pro Circuit:
Congrats to all competitors at the Pinball at the 'Zoo and PinFest IFPA Stern Pro Circuit tournaments.  In the end, Andrew Rosa secured the victory at the 'Zoo, while Aleksander Kaczmarczyk emerged victorious at PinFest.
For full details on the Stern Pro Circuit presented by eBay, and to keep up with the current standings and schedule, please visit – https://sternpinball.com/stern-pro-circuit/
2019 Stern Pro Circuit Rankings – Top 10
1st
 Raymond Davidson
Everett, WA
2nd
 Jim Belsito
Murrieta, CA
3rd
 Colin MacAlpine
Austin, TX
4th
 Steven Bowden
San Antonio, TX
5th
 Karl DeAngelo
Fontana, CA
6th
 Colin Urban
Portland, OR
7th
 Zach Sharpe
Chicago, IL
8th
 Jason Werdrick
Park Ridge, IL
9th
 Cayle George
Seattle, WA
10th
 Germain Mariolle
Redmond, WA

Upcoming Stern Pro Circuit Events:
Status of Code:
We are continuously working to update and improve software for our machines.  There are always code updates and bug fixes in various stages of development; we will release them upon update completion.  Here are some of the latest updates and the status of things in the works.  As always, if you do encounter any bugs please feel free to provide information to bug.report@sternpinball.com:
The Munsters – Make sure you updated your game to the most recent code release from last month (v0.99.0) and stay tuned for another release later this month.
Deadpool – Hope all of you Deadpool owners are enjoying the latest v1.00.0 code!  If you haven't already, make sure to download the free music soundtrack located here – https://sternpinball.com/deadpool-album/
Black Knight – The team is hard at work on the next code release.
Batman '66 – There is a new Batman update in the works.
Ghostbusters code update remains in our schedule.
If you would like to join our mailing list for code updates, please send an e-mail to: Updates@sternpinball.com
Accessories:
Check out our Stern Shop for all accessories, collectibles, clothing and more including this month's featured item, Deadpool's ninja star pop bumper cap kit!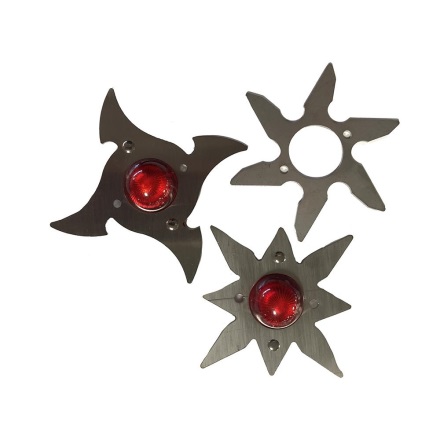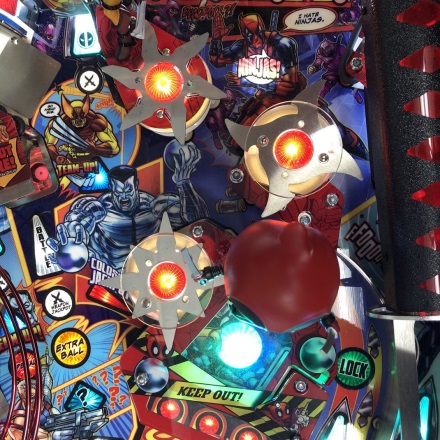 The LED back-lit translite frames will be back in stock later this month.
The physical model for the Star Wars topper has been approved and we'll make a formal announcement once it's available.  All Stern Pinball accessories are also available to purchase from your local authorized dealer – https://sternpinball.com/find-a-dealer/
Stern Spotlight – Zac Stark:
"My name is Zac Stark and I'm a Motion Graphic Artist here at Stern Pinball.  I'm one of many Digital Artists on the Stern Team who create what is displayed on the LCD.  This means collaborating with other Artists, Lead Game Developers, and Game Designers to build the look of each game and how the different modes will be represented on screen.  Everything that can ever be displayed on the LCD is visually planned through animatics (animated storyboards) from one of our storyboard artists.  The animatics are then handed off to me or one of the other super-talented digital artists to develop further into production quality animations.
Prior to working at Stern, I worked as a digital artist for a variety of different companies.  My first love in life is 3D Animation, and that's what I went to school for so the majority of my work has involved some type of character animation.  I was lucky enough to work on projects for companies like Mattel and Ty Inc. right out of college.  One of my first gigs was creating character animations for Mattel's handheld Pixel Chix game.  Each character was 30 pixels tall and had a whopping 3 shades of gray.   As painful as it was, that low resolution experience ultimately helped me land the job here at Stern.  I was hired during the time when Stern was transitioning from low resolution marquees to full LCD displays so there were still a few titles in the pipe that needed some pixel pushing.  I was able to support Stern's talented pixel artists with the last few marquee titles and eventually make the switch to full on 3D Animation.
The first game I worked on four years ago was KISS and it's only gotten better since then.  I never thought I'd get my hands on titles like Ghostbusters, Star Wars, and Deadpool.  I have a 5 year old and 2 year old who love hearing about what I'm doing every day.  As pinball popularity grows, the titles keep getting better and my boys keep thinking I'm the coolest dad on earth."