Back to All News
10/03/23
STERN OF THE UNION ADDRESS – OCTOBER 2023
The Stern of the Union Address, your monthly resource for news, information and highlights on all things Stern Pinball.  Without further ado my fellow pinheads:
Stranger Things:
After being lost in The Upside Down… Stranger Things Pinball has returned. Join Mike, Lucas, Dustin, Will and Eleven as they try to uncover the events occurring in Hawkins, and maybe take down a few Demodogs along the way. Don't miss out on the return of Stranger Things Pinball and El-evate your game room this holiday season!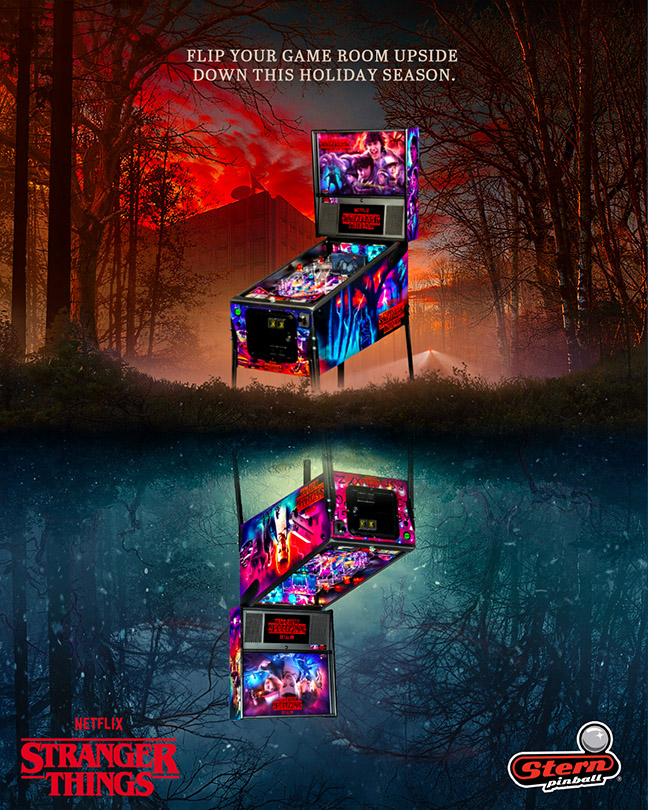 Jurassic Park 30th Insider Connected Quest:
An Insider Connected Quest 65 million years in the making, make sure you log in and collect Dinosaur DNA strands throughout the entire month of October! Will you earn the special 30th badge?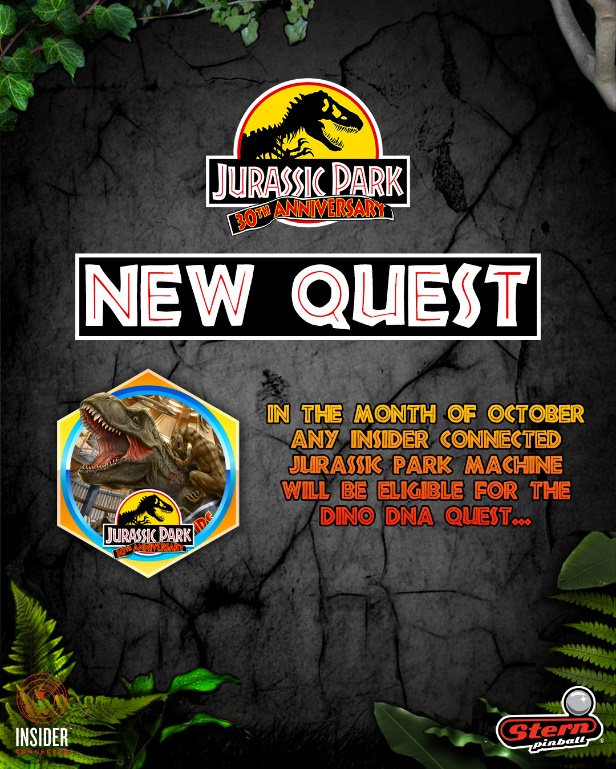 Venom:
Venoms are taking over gamerooms and locations around the world. Do you have what it takes to win an official Stern Army launch party near you?  Log in to Insider Connected to see locations near you, parties will be starting October 13th! In the meantime, check out some great videos including a stream with the lead game developer, Dwight Sullivan.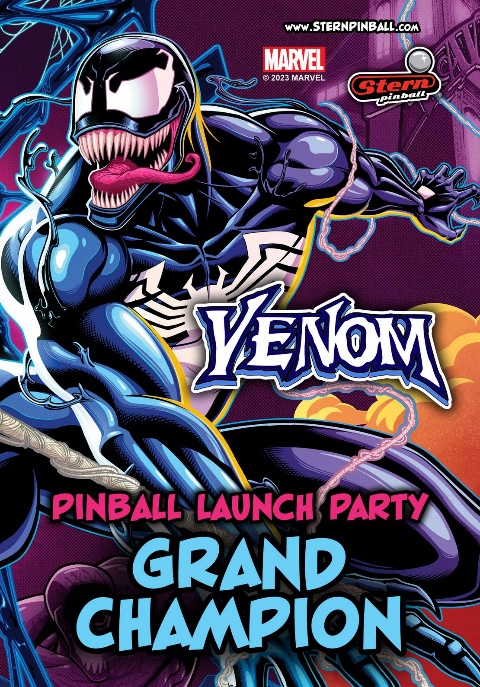 Foo Fighters:
The REAL Foo Fighters?… or THE PRETENDER? Find out the TRUTH in… THE FINAL BATTLE! Will the Foos be RESCUED? It's up to YOU! Play the latest Foo Fighters code update that includes the brand new Wizard Mode, "The Final Battle" and all new music track, 'Rescued'!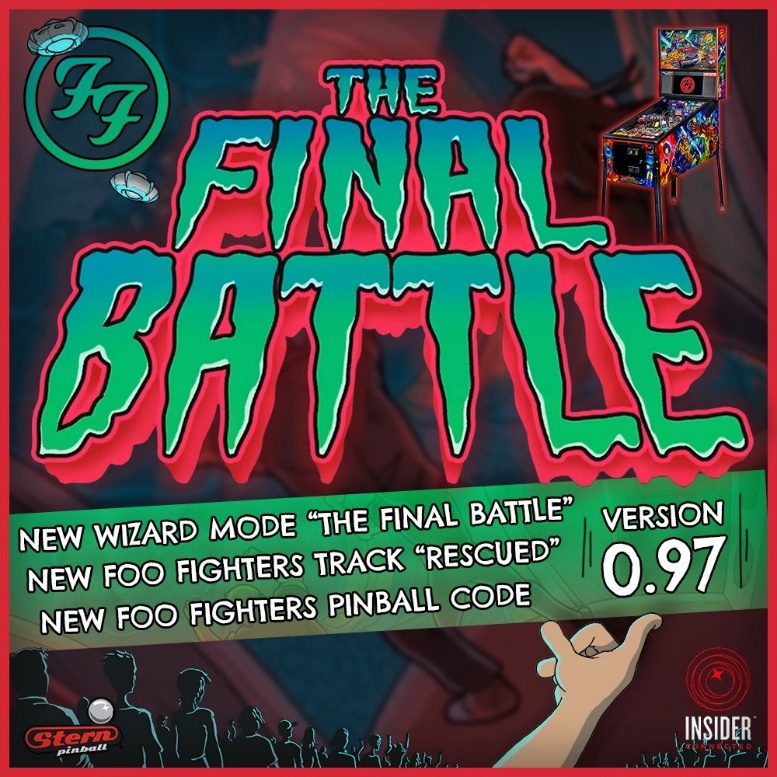 Riot Fest:
We had an amazing time rockin' out with everyone at this year's Riot Fest! The energy, the people and the pinball were absolutely electric! ⚡️🎸
Gameroom of the Month:
Congrats to Brian Towne for winning Gameroom of the Month!  Do you have a special home gameroom you want to share with the world?  Submit your incredible gameroom directly to Insider@sternpinball.com for your chance to win an exclusive Stern Swag Pack!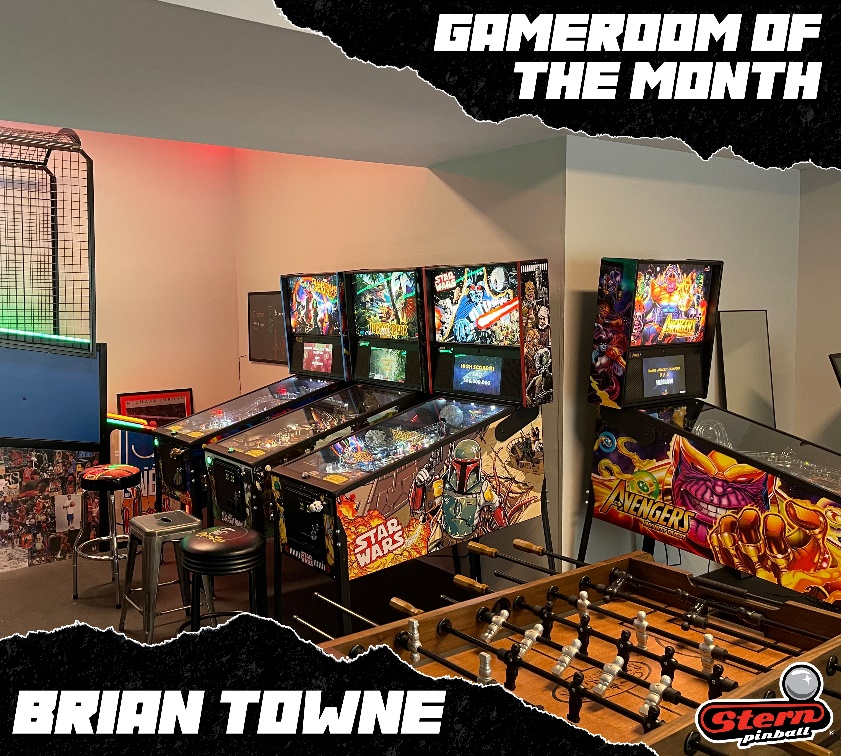 Stern Army Updates:
The Stern Army continues to grow with troops spreading the gospel of pinball across the globe.
Congratulations to the following Stern Army members on their promotion from Staff Sergeant to Sergeant First Class:
Sergeant First Class Josh Noble of Missouri (Silverball)
Congratulations to the following Stern Army members on their promotion from Corporal to Sergeant:
Sergeant David Bushea of Ohio (The Basement Toledo's Geekeasy)
Sergeant Simon Wisbey of Australia (Amusement Worx Australia)
Congratulations to the following Stern Army members on their promotion from Private First Class to Specialist:
Specialist Dirk Elzholz of Germany (Pinball Universe)
Specialist Stephen Haberman of Pennsylvania (Mom's Organic Market)
Specialist Zakhary Bowers and Amber Groghan of Ohio (Madcap Brew Co.)
Specialist Dave Oshefsky of Wisconsin (T&C Pub & Grill and Lumberjack Johnny's)
Specialist Per Monsen of Norway (Tilt)
Specialist Steve Pagett of United Kingdom (Electric Circus)
Specialist Bill Brooks and Amanda Kaloustian of North Dakota (Fargo Billiards and Gastropub)
Specialist Tim Owens of Virginia (Reclaim Arcade)
Specialist Adam Yates of North Carolina (Level 256 Arcade)
Specialist Cary Carmichael of California (Lynn's Arcade: A Pinball Parlor and Can Slangery)
Congratulations to the following Stern Army members on their promotion from Private to Private First Class:
Private First Class Henrik Friden of Norway (Pollett Bislett)
Private First Class Dakotah Coates of Virginia (Wax Moon)
Private First Class Jordan Hamilton of Washington (Rants and Raves Brewery and Pauly's Bar and Grill)
Private First Class Kay Wolters of Germany (Multiball-Flipper-Kicker-Dart)
Private First Class James Kyser of Tennessee (Token Game Tavern)
Private First Class Sean Stewart of Nevada (Good Timez Billards)
Private First Class Zachary Pulliam of North Carolina (Super Abari Game Bar)
Private First Class Daniel Demeter of Florida (The Grid Arcade)
Private First Class Jared Ferree of Oklahoma (Remi's Arcade & Bistro)
Private First Class Chris Pascaretti of Michigan (Sperry's Arcadehouse)
Private First Class Karrie Hill of Canada (Deadbeetz Burgers)
Private First Class Nick Byrd of Florida (Video Game Rescue)
For more information and to join the Stern Army, please reach out to SternArmy@sternpinball.com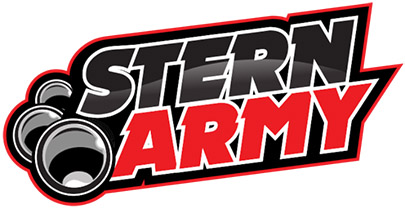 Brewery of the Month:
Congrats to Volition Brewing Company of North Bend, Washington for winning Brewery of the Month! Everyone knows that there's no better combo than pinball and beer!  Do you have a special brewery you want to share with the world?  Submit your brewery pictures directly to Insider@sternpinball.com for your chance to be featured as our next winner!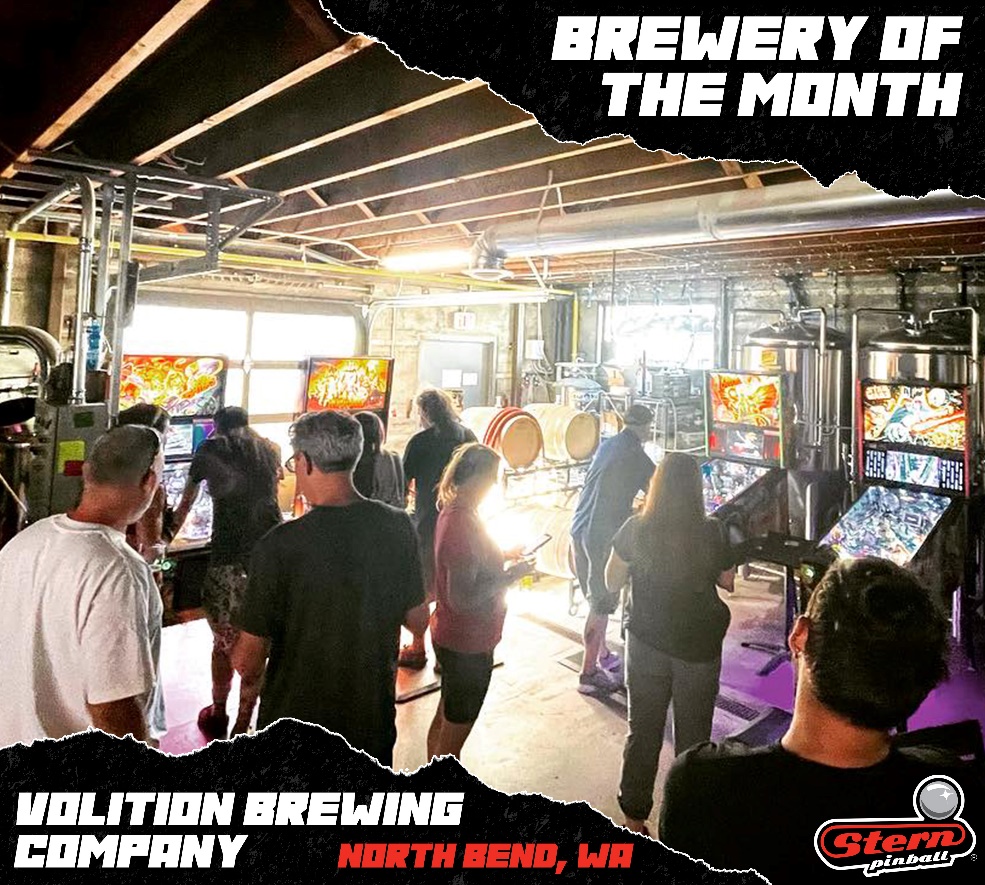 Stern Pro Circuit:
Congrats to all competitors at this year's Silverball Rumble at Pintastic, NW Pinball Championships, Cleveland Pinball and Arcade Show, and Pinball at the Lab Stern Pro Circuit events.  In the end, current #1 ranked player in the world Jason Zahler took down the Silverball Rumble, Cayle George dominated at the NW Pinball Championships, Raymond Davidson won the Cleveland Pinball and Arcade Show, and Escher Lefkoff conquered the Pinball at the Lab!
For full details on the Stern Pro Circuit and to keep up with the current standings and schedule, please visit – https://sternpinball.com/stern-pro-circuit/
Upcoming Stern Pro Circuit Events:
| | | |
| --- | --- | --- |
| Stern Pro Circuit Event | Date | Tournament Details |
| NYCPC | 10/13-15 | https://www.nycpinballchamps.com/ |
| Pinball Expo Flip Out Tournament | 10/18-21 | https://pinballexpo.com/ |
| OBX Flippers Fall Tournament | 11/3-5 | https://flippersarcade.com/flippers-fall-pinball-tournament-2022/ |
| City Champ | 11/4-5 | https://docs.google.com/document/d/1VsXKCuUxCuMvW1MUVy_hPLDpcYsrgj5qq9fFCfhxVsQ/edit#heading=h.suvgei49kbh7 |
| 24 Hour Final Battle at the Sanctum | 11/4-5 | https://tothesanctum.com/2023-24-hour-final-battle/ |
| Free Play Florida | 11/17-19 | https://www.freeplayflorida.com/ |
| | | |
Stern Pro Circuit Championship:
Relive the 2020 Stern Pro Circuit Championship each Saturday on Stern's YouTube channel to see who will emerge victorious, win the coveted Stern Pro Circuit belt, cash prize and all the glory!
Mark your calendar and subscribe to the Stern YouTube channel to watch the LIVE 2022-23 Stern Pro Circuit Championship, October 18th (9:30am CT) where we will crown the newest Stern Pro Circuit Champion!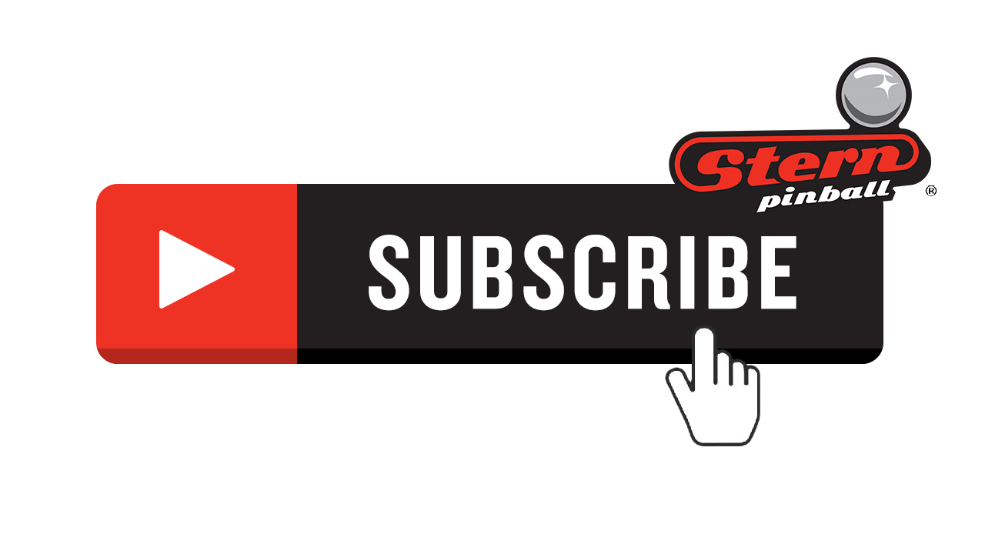 Status of Code:
We are continuously working to update and improve software for our machines.  There are always code updates and bug fixes in various stages of development; we will release them upon update completion.  If you would like to join our mailing list for code updates, please send an e-mail to Code.Updates@sternpinball.com.  If you do encounter any bugs please feel free to provide information to bug.report@sternpinball.com.  Get Connected and play! https://insider.sternpinball.com/
Code updates and read me files are available at https://sternpinball.com/support/game-code/
Merch and Accessories:
Check out our Stern Shop for all accessories, collectibles, clothing and more!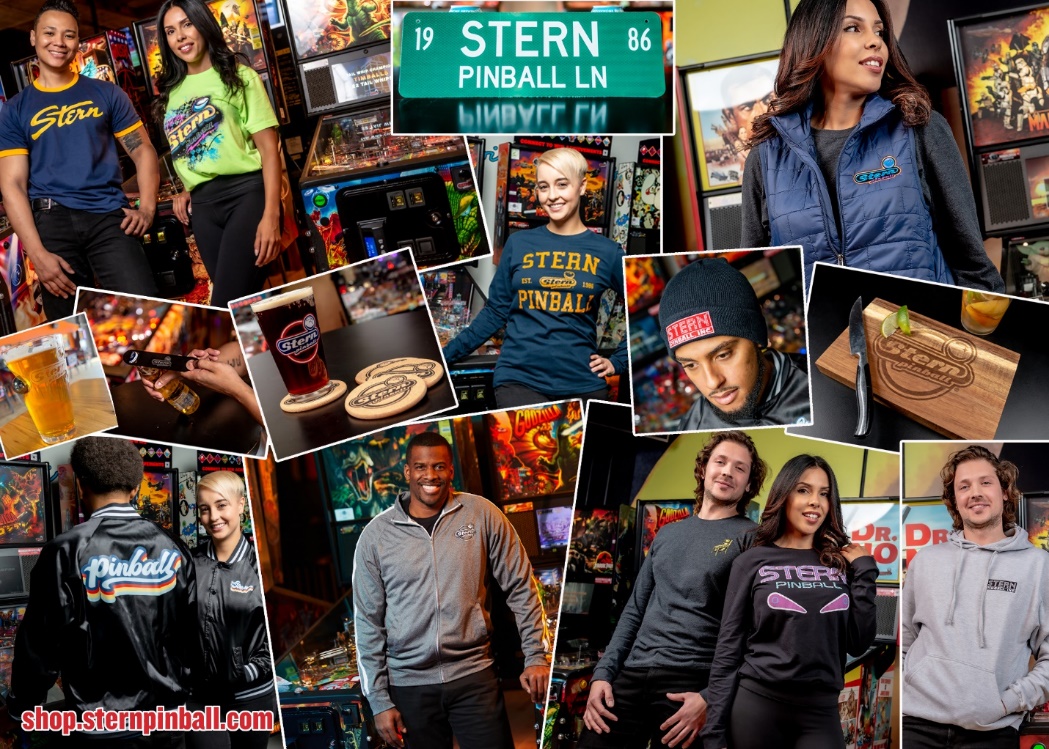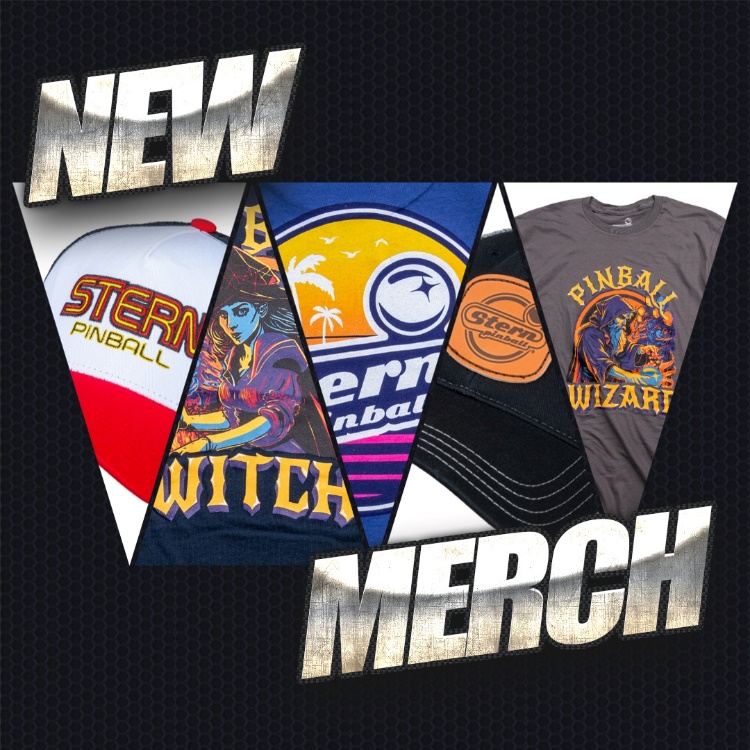 Stern Pinball accessories are also available to purchase from your local authorized dealer – https://sternpinball.com/find-a-dealer/
InterGame Feature Article – Teen Trends:
Digital-savvy teenagers are an important amusement market and Stern Pinball is speaking their language. Check out this feature article highlighting teen trends and how Stern's Venom is changing the game.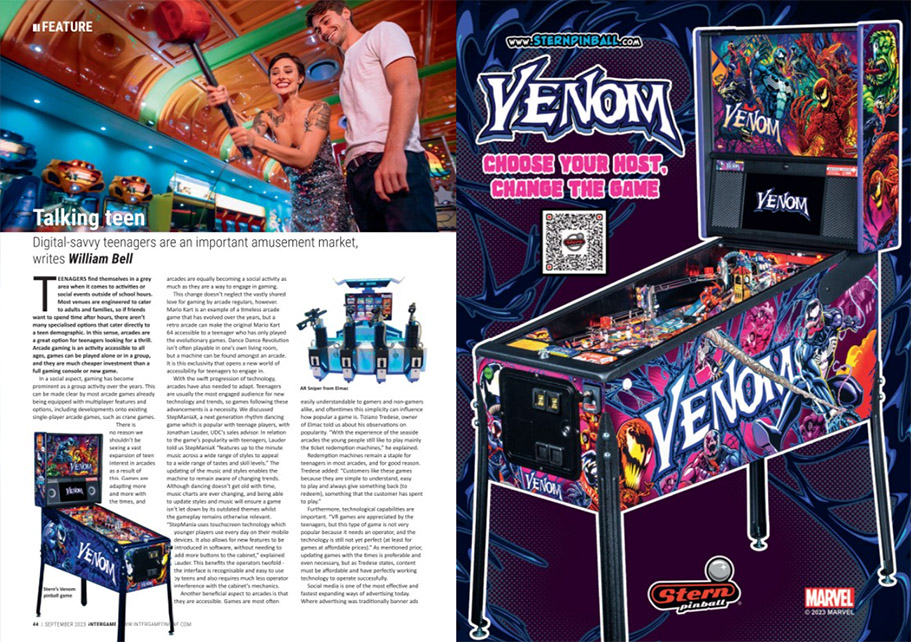 University of Illinois NIL Program:
Stern Pinball announced the 2023 roster for their University of Illinois NIL (Name, Image, Likeness) Program. Representatives from the Fighting Illini football team serve as brand ambassadors as part of Stern's effort to support student-athletes at the University of Illinois Urbana-Champaign. Read the press release for additional details on this year's players and which pinball machines they will be battling on all season long. I-L-L!