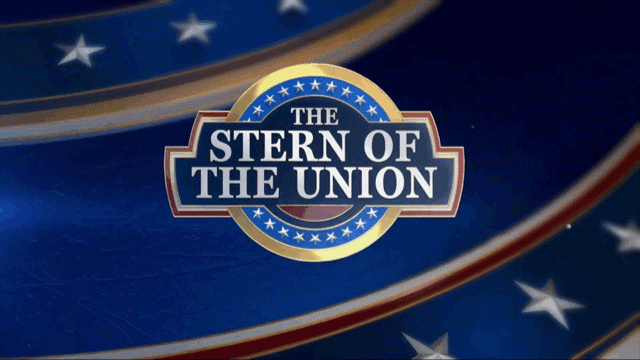 Back to All News
11/02/21
STERN OF THE UNION ADDRESS – NOVEMBER 2021
The Stern of the Union Address will be presented on the first Tuesday of every month (holiday and vacation excepted).  Without further ado my fellow pinheads:
Jurassic Park Pin:
A pinball adventure 65 million years in the making, Stern Pinball announced the Jurassic Park Pin, a new stylish, affordable, and fun pinball machine designed and engineered for the home!
Jurassic Park Pin immerses players in a pinball journey based on the blockbuster movies, transporting players to Isla Nublar, an amusement park where escaped dinosaurs are running amok!  With the volcano on the island erupting and threatening to destroy everything in its path, it is the player's mission to rescue park staff, evacuate and recapture dinosaurs, and escape before it's too late!  Players will experience heart pounding excitement right from the start in this action-packed pinball adventure filled with suspense, twists, and turns around every flip.
Press and media coverage of this latest addition to Stern Pinball's affordable home game line included this exclusive Nerdist feature, HYPEBEAST, Collider, Gaming Shogun, Cinelinx, CBR, and a deep dive by This Week in Pinball to name a few.
Visit the official Jurassic Park Pin game page for full details on this DINO-MITE pinball adventure including the official game trailer, game features videos, and the official reveal stream with game designer Jack Danger and the game team!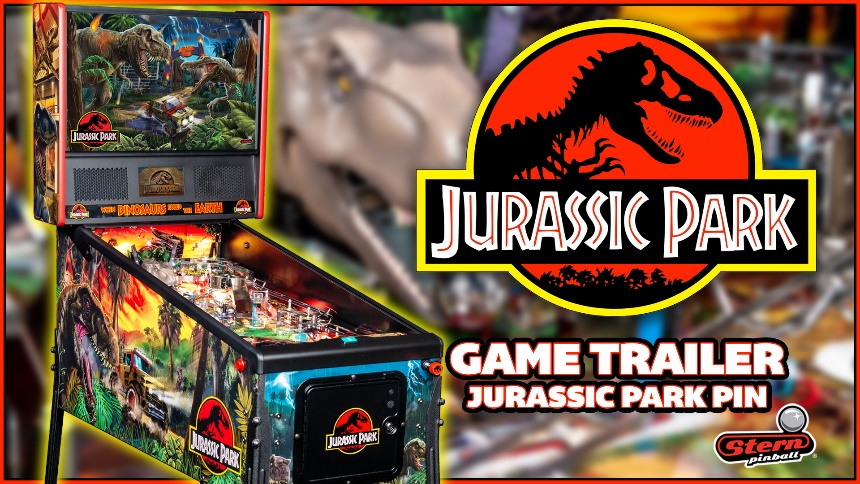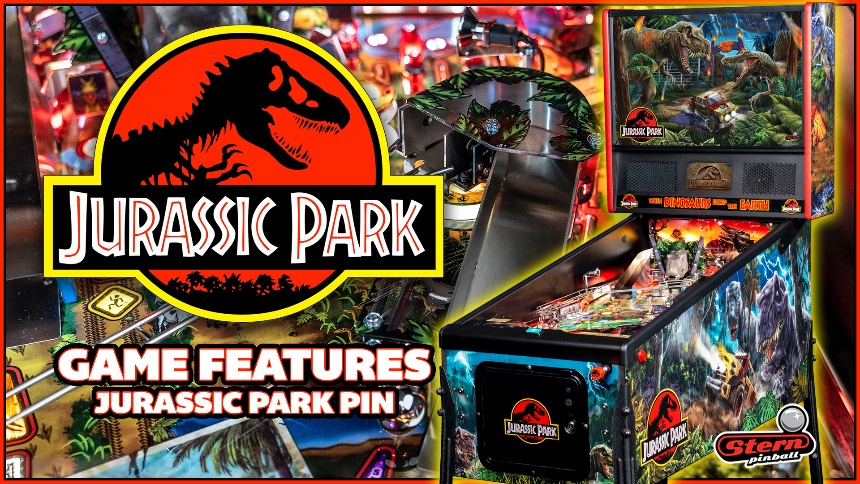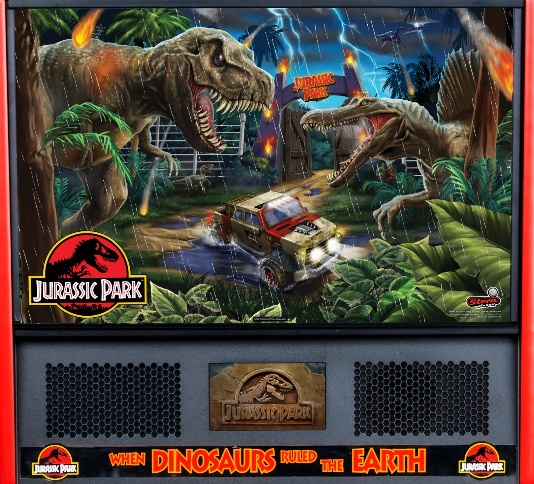 Stern Insider Pinball Podcast:
Available for all Stern Insiders (Basic and All-Access), listen to this panel discussion with the Jurassic Park Pin team on the Stern Insider Pinball Podcast featuring lead game designer Jack Danger, lead software engineer Waison, and lead mechanical engineer Robert Blakeman as they discuss their collaborative approach in bringing this dino-mite pinball adventure to homes all over the world!  All episodes can be listened to here – https://insider.sternpinball.com/exclusives/podcast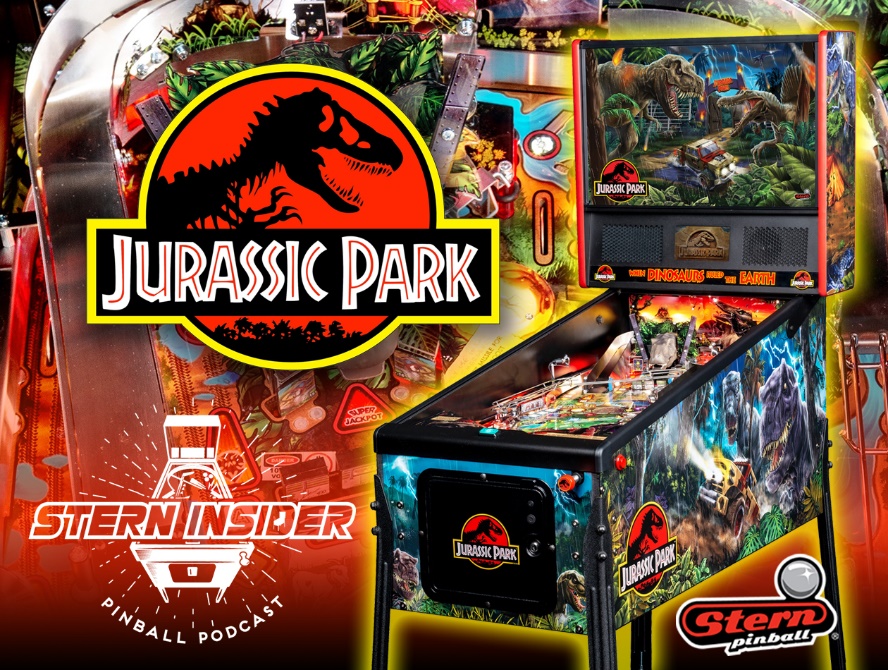 Godzilla Stern Army Launch Parties:
The dates are set and the official Godzilla Stern Army Launch Parties are coming to an official Stern Army location near you!  Check out the full list of locations and contact your local Stern Army location for specific dates and times, and #PlayStrong!  Does your location want to join in on the fun of the Stern Army?  Please contact us at SternArmy@sternpinball.com for more information and details!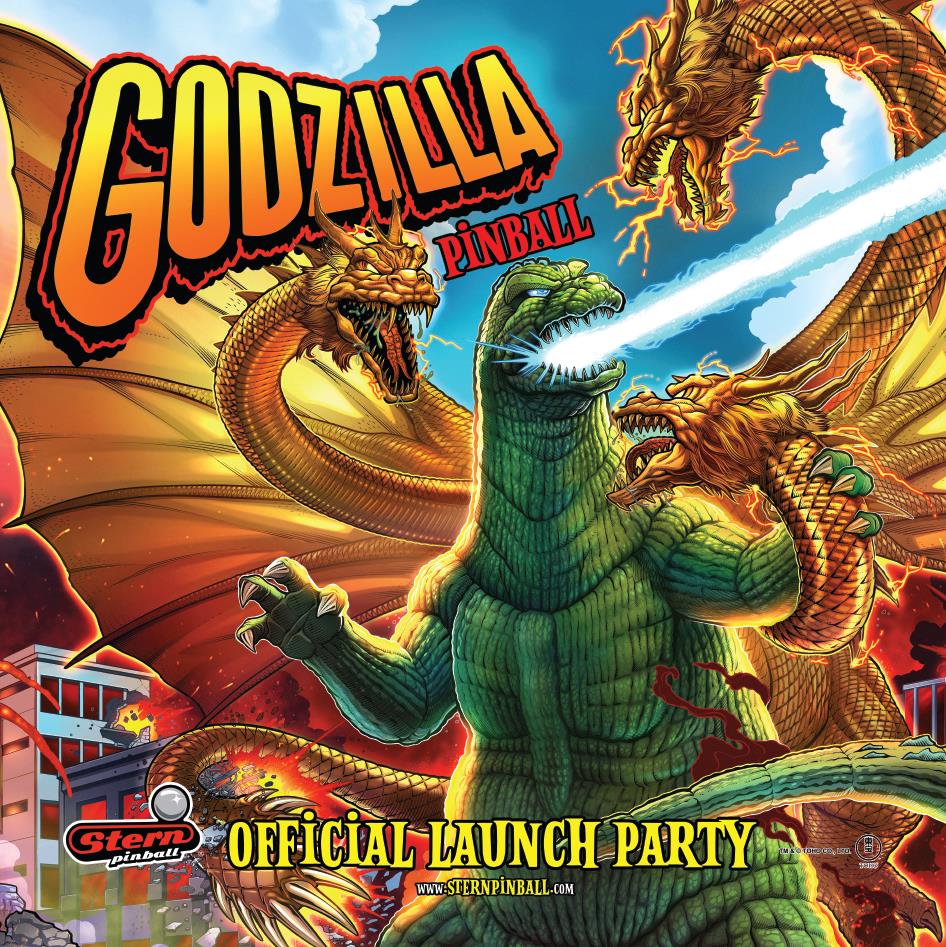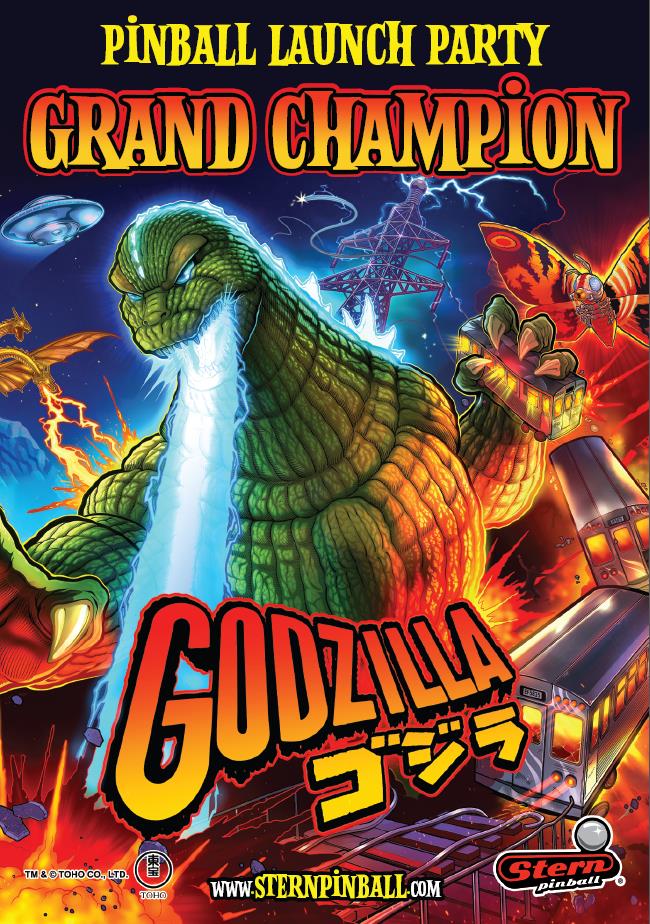 Elvira 40th Anniversary Edition:
Stern Pinball honors Elvira's 40 years by offering a highly collectible and very limited special 40th Anniversary Edition Elvira House of Horrors pinball machine.  Limited to 199 units globally, Elvira's 40th Anniversary Edition model includes a custom Elvira Dagger Shooter Knob, an exclusive autographed Elvira trading card, and an Elvira autographed best-selling autobiography book, Yours Cruelly, Elvira: Memoirs of the Mistress of the Dark.  Accompanying each game will be a 40th Anniversary Certificate of Authenticity signed by Stern Chairman/CEO Gary Stern and, importantly, by Elvira herself.  For full details of this highly collectible game, read the official press release announcement here.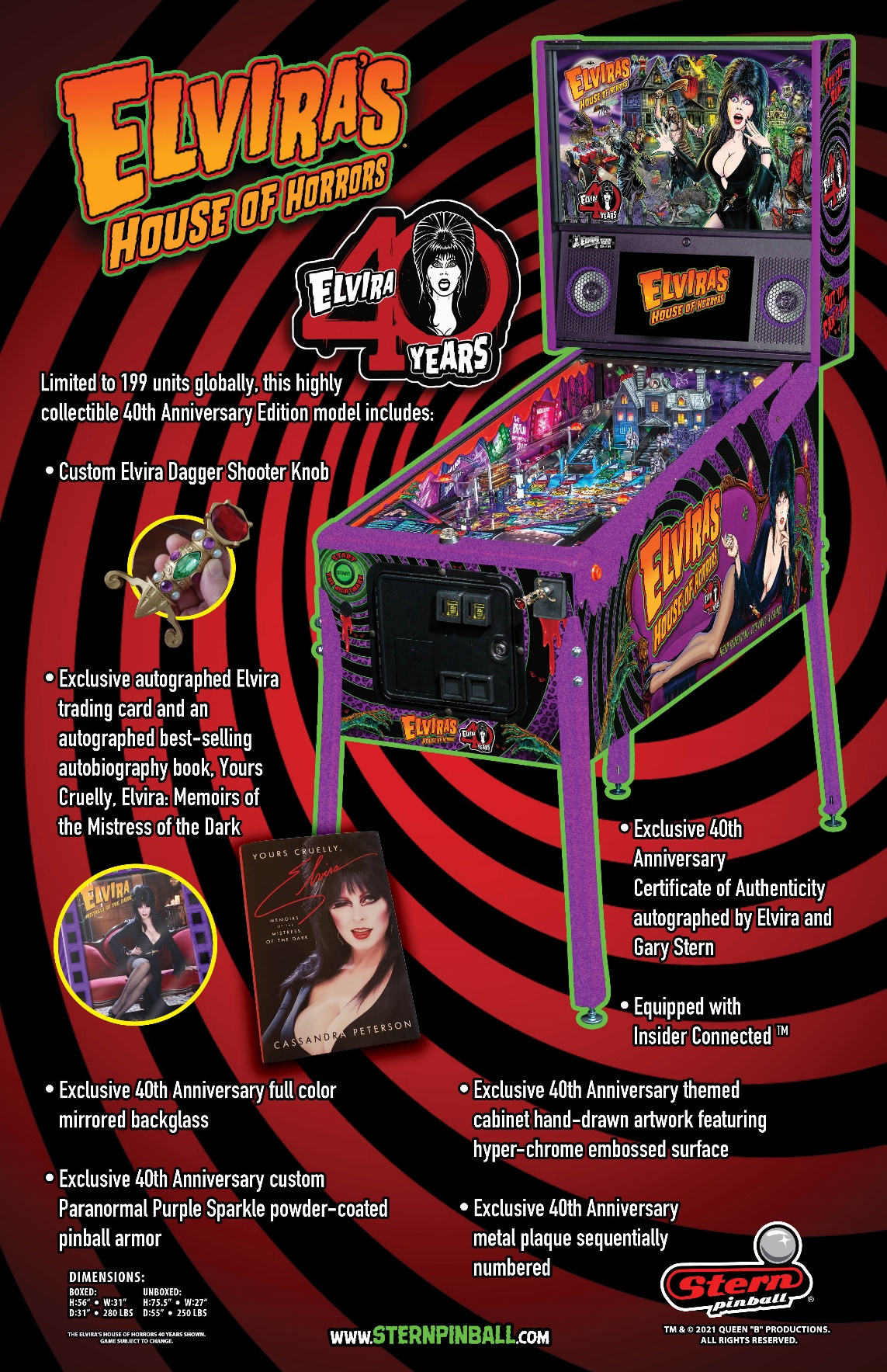 Insider Connected Upgrade Kits and George Gomez Livestream:
Connect all LCD commercial Stern Pinball machines with Stern Pinball's Insider Connected upgrade kits!  Read more details in the official press release announcement here.  Also check out a replay of MarcoTV's livestream with George Gomez as he deep dives into all things Insider Connected!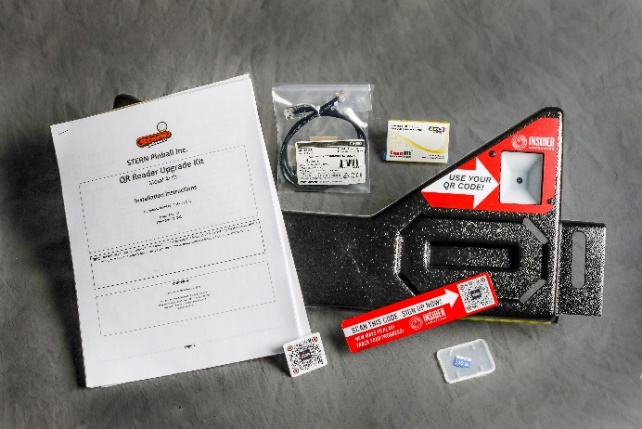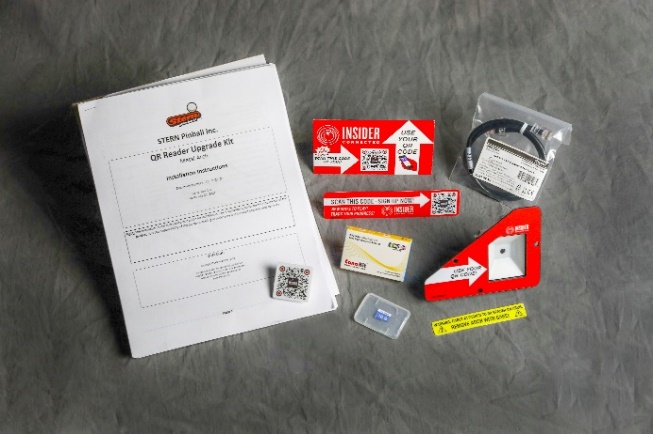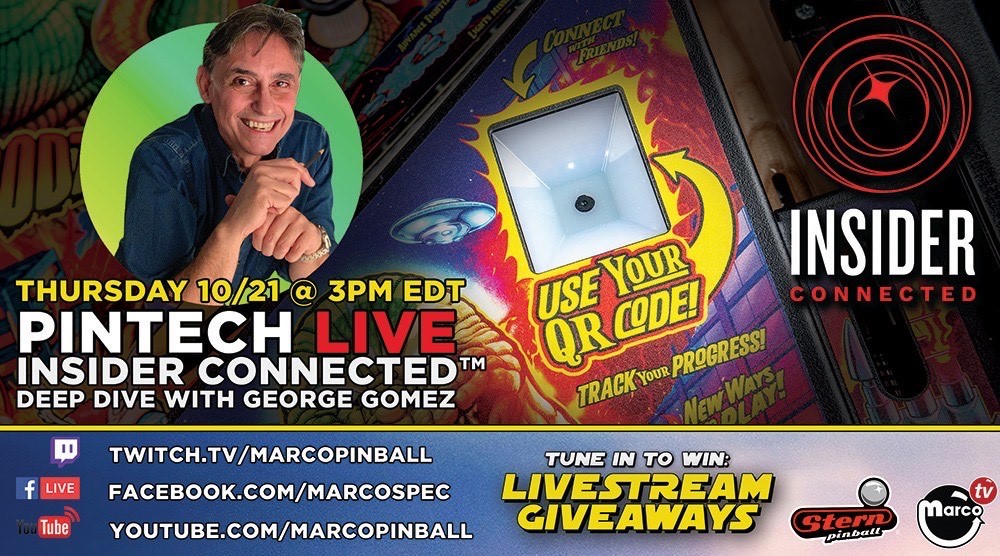 IGN Unboxing – The Mandalorian Pinball:
This is the way IGN unboxes The Mandalorian Pinball Premium machine, highlighting all of the innovative features of this smash hit game!  Check out the exclusive video here.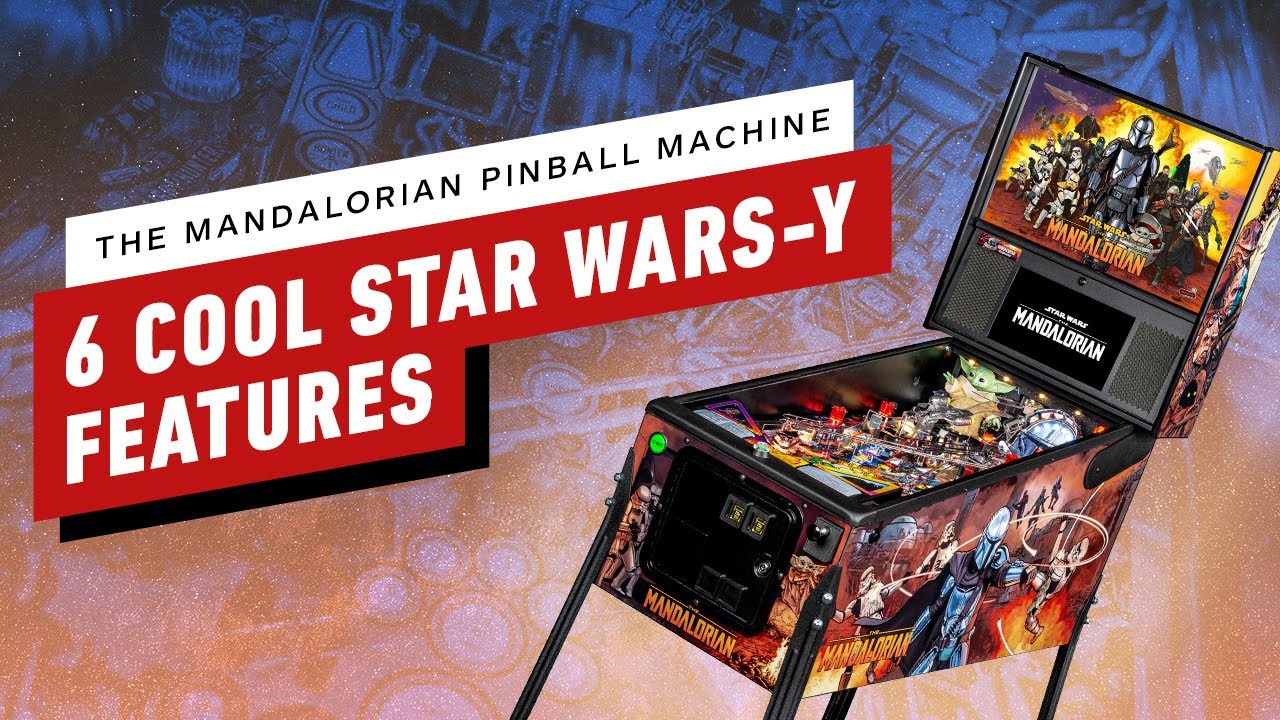 Gary Stern Lifetime Achievement:
The International Video Game Hall of Fame was proud to announce Gary Stern as inductee for the Class of 2021 for the Walter Day Lifetime Achievement Award!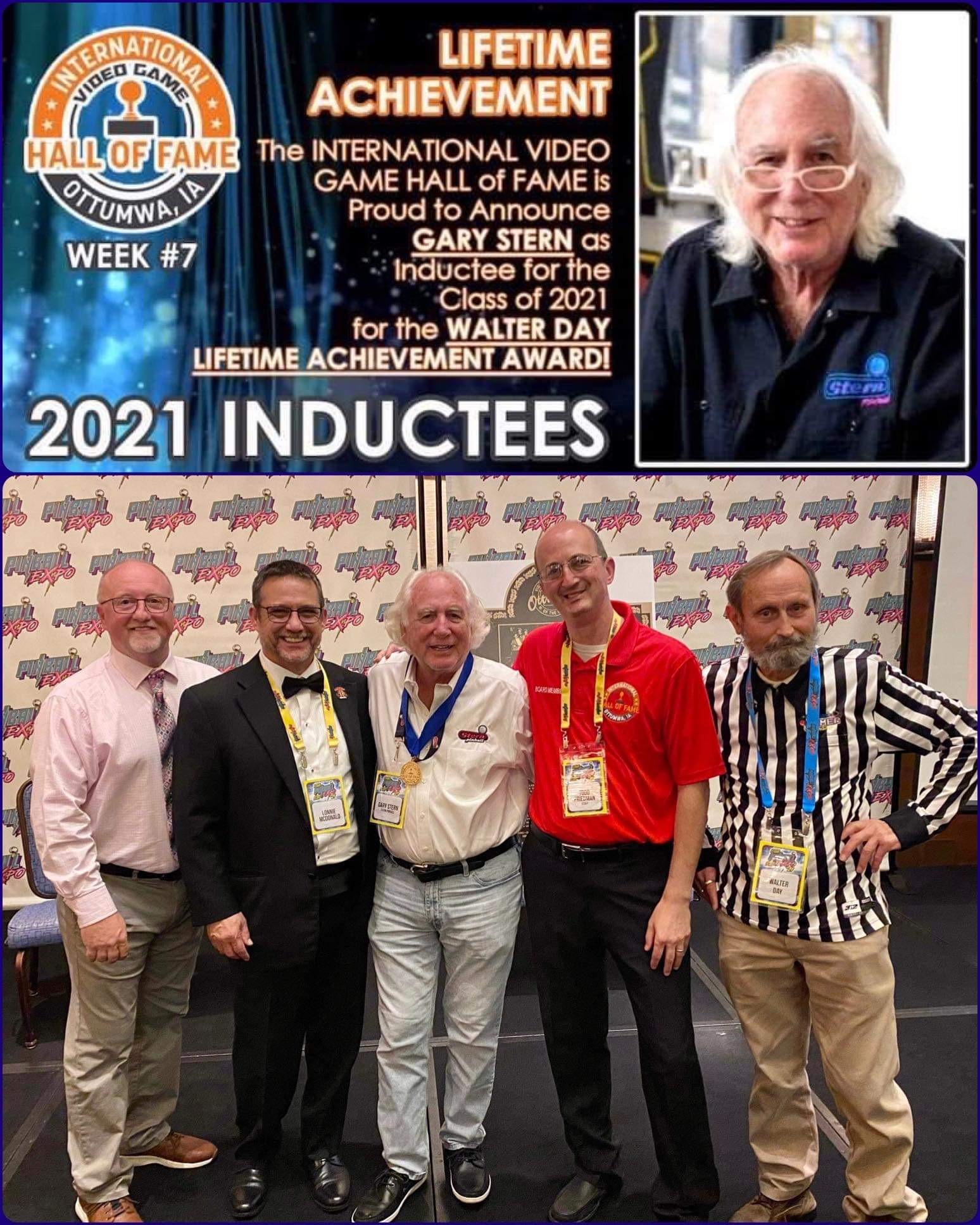 Stern Pinball at Chicago Pinball Expo:
Seminars, Virtual Factory Tour, Insider Connected Quests, Costume Contests, and Tournaments including the latest Elvira Stern Heads-Up Pinball Invitational, Elvira 40th Anniversary, Jurassic Park Pin, GODZILLA… this year's Pinball Expo had it all!!!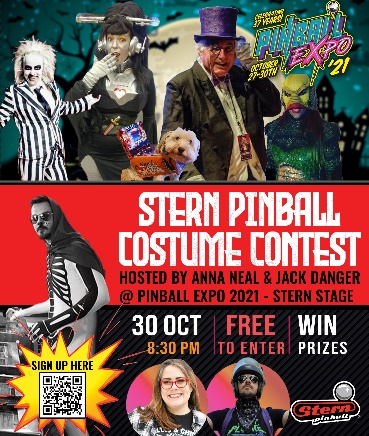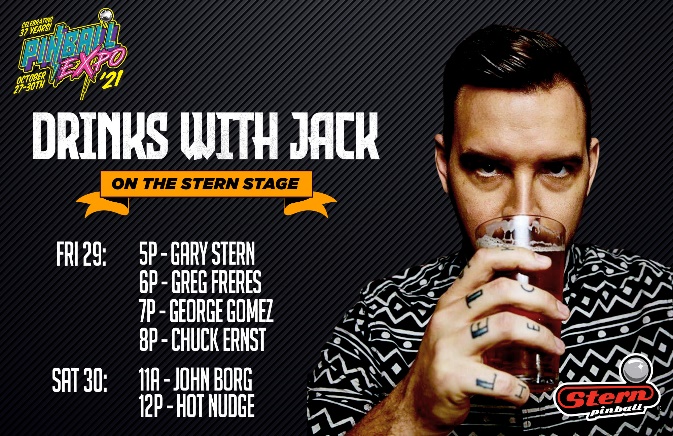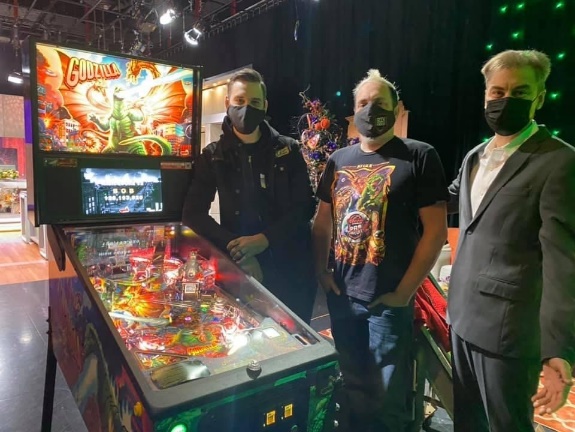 Gameroom of the Month:
Congrats to James Gray from Australia for winning Gameroom of the Month!  Do you have a special home gameroom you want to share with the world?  Leave a photo comment on this Facebook post and you may be our next winner!  Not on social media?  Not a problem!  You can submit your incredible gameroom directly to Insider@sternpinball.com for your chance to win an exclusive Stern Swag Pack!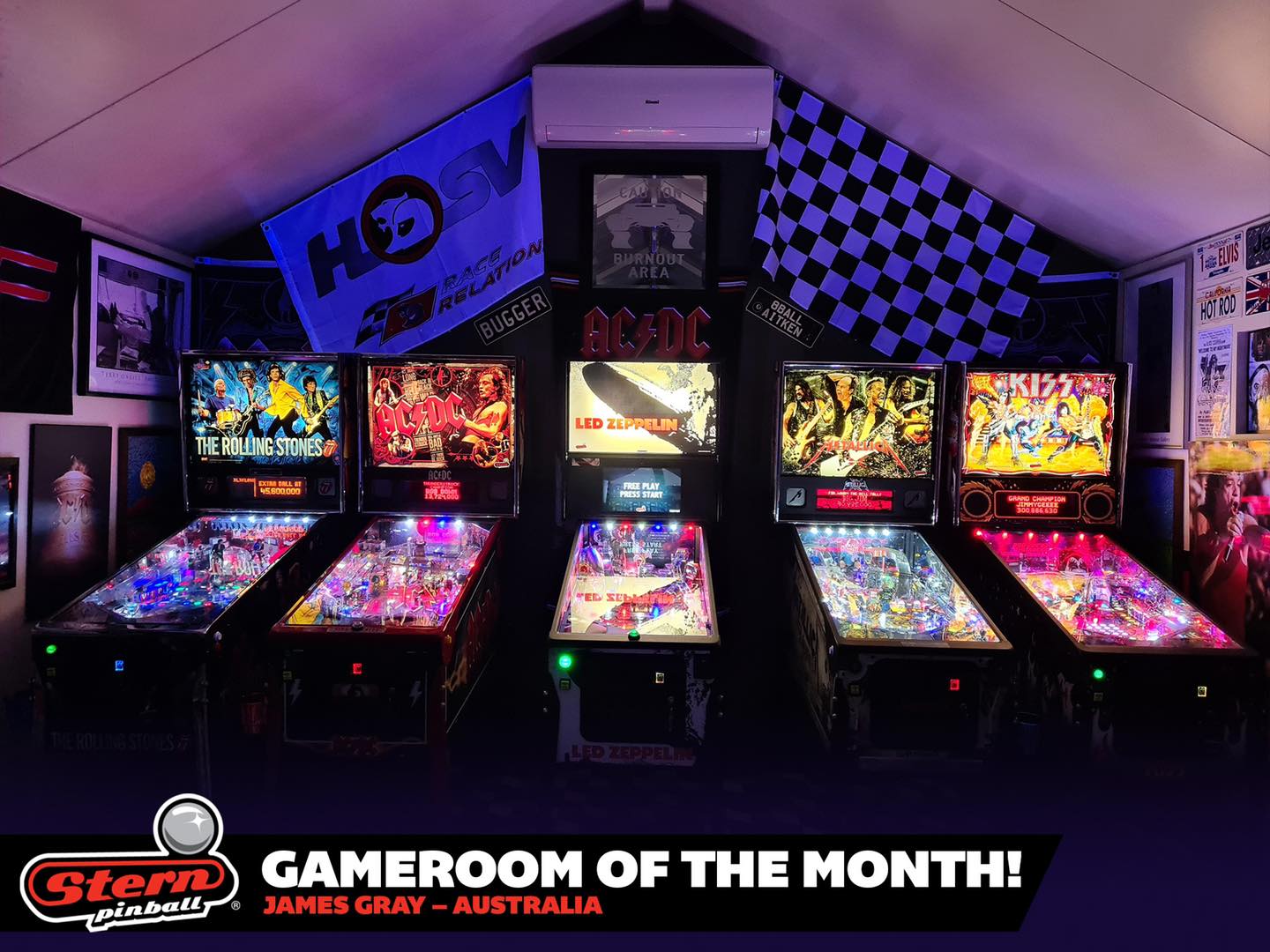 Stern Army Updates:
The Stern Army continues to grow with troops spreading the gospel of pinball across the globe.  Here are our newest troops and the pinball locations they support:
Private Brody Marion of Connecticut (GameCraft)
Private Rick Karden of Colorado (Elevation Arcade)
Private Eric Parsons of Florida (South-A-Philly)
Private Leah-Jean Jett of Florida (Artcade)
Private Danny Miller of Texas (Retrocade)
Private Dirk Elzholz of Germany (Pinball Universe)
Private Stephen Haberman of Pennsylvania (Mom's Organic Market)
Private David Wilde of Florida (The Pinball Dudes)
Private Zakhary Bowers of Ohio (Madcap Brew Co.)
Private Tyler Watkins of Kentucky (3 Decade Arcade)
Private Robert Leonard of Florida (Lowry Parcade)
Private Dave Oshefsky of Wisconsin (T&C Pub & Grill)
Private Laura McCarthy of Colorado (Blizzard Mountain Pinball)
Private Per Monsen of Norway (Tilt)
Private Joe Koliba of Michigan (Free Play Pinball Arcade)
Private Laurent Gregoire of Switzerland (Shoot Again Fribourg)
Private Steve Pagett of United Kingdom (Fife Street Social Club)
Private Kevin Ehlers of Arizona (Player 1 Arcade)
Private Bill Brooks and Amanda Kaloustian of North Dakota (Fargo Billiards and Gastropub)
Private Mike Gray of Alabama (Southern Coin Op)
Private Ryan Bell of Kansas (Lucky's Everyday)
Private Jeremy Stecker of Florida (The Rink)
Private Ryan Wilfhart of South Dakota (The Five Star Dive Bar)
Private Tim Owens of Virginia (Reclaim Arcade)
Private Daniel Huiet of Ohio (Wild Axe Throwing)
Private Adam Yates of North Carolina (Level 256 Arcade)
Private James Dobbin of Canada (Revival Brewcade)
Private Cary Carmichael of California (Lynn's Arcade: A Pinball Parlor and Can Slangery)
Private Che Curnew of Canada (Pin Up Arcade Bar)
Private Matthew Donnelly of Rhode Island (Pizza J)
Private Nick Naruz of Illinois (Louie's Tap House and Prairie Street Brewing Company)
Congratulations to the following Stern Army members on their promotion from Sergeant to Staff Sergeant:
Staff Sergeant Mitch Curtis of Massachusetts (Flat Top Johnny's)
Staff Sergeant John Jundt of Minnesota (The Mermaid and St. Paul Tap)
Staff Sergeant Jesse Baker of Ohio (Arcade Legacy)
Staff Sergeant Gene X Hwang of California (Gestalt and The Myriad)
Staff Sergeant Steve Keeler of New York (Rock Fantasy)
Staff Sergeant Matt Walton of Oregon (Level Up Arcade)
Congratulations to the following Stern Army members on their promotion from Corporal to Sergeant:
Sergeant Bryan Broyles of Georgia (Portal Pinball Arcade)
Sergeant Alex Harmon of Michigan (Blind Squirrel Tavern and Clubhouse Arcade)
Sergeant Brian Bannon of Missouri (Padavan's NY Restaurant)
Sergeant Marcus Trevino of Texas (Versus Gameplay)
Congratulations to the following Stern Army members on their promotion from Specialist to Corporal:
Corporal Christopher Doyle of Texas (What's Brewing?)
Corporal Lyndon Carter of Australia (Australian Pinball Museum)
Corporal Ryan Cazz of Australia (Pinball Paradise and Moon Dog World)
Corporal John Cosson of Australia (The Ivory Tavern)
Congratulations to the following Stern Army members on their promotion from Private First Class to Specialist:
Specialist Tom Menge of Illinois (Cool Music Stop Bar and Grill)
Specialist Mark Farina, Jr. of Arizona (H.O.P. Central Brewery and Taproom)
Specialist Laura Fraley of Virginia (Richmond Pinball Collective)
Specialist Peter Janovics of Texas (Quasars Arcade)
For more information and to join the Stern Army, please reach out to SternArmy@sternpinball.com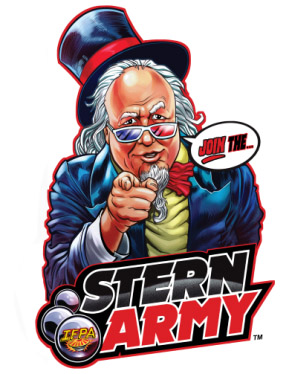 Stern Pinball Announces Hiring of New President:
For the last 74 years, since I was 2, my life has fully or at least largely revolved around pinball. Stern Pinball is one of my children – I founded Stern 35 years ago.
Pinball began over 300 years ago in France. Today it is as iconic as apple pie and baseball.
I am committed to the future of pinball. As part of that future, the continuing leadership of Stern Pinball is imperative.
To ensure Stern Pinball's strong future, we are adding Seth Davis as President of Stern Pinball. Here's the press release announcing Seth as President and outlining his qualifications. Neither my partner Dave Peterson nor I are leaving Stern Pinball. All members of the executive team will continue in their current leadership roles.
While I'm handing off the role of President to Seth, I will continue in my other roles as Chairman and CEO. I plan to be around for a long, long time. Our employees will carry me out of Stern Pinball in a box when I leave, with my boots still on.
Sincerely,
Gary!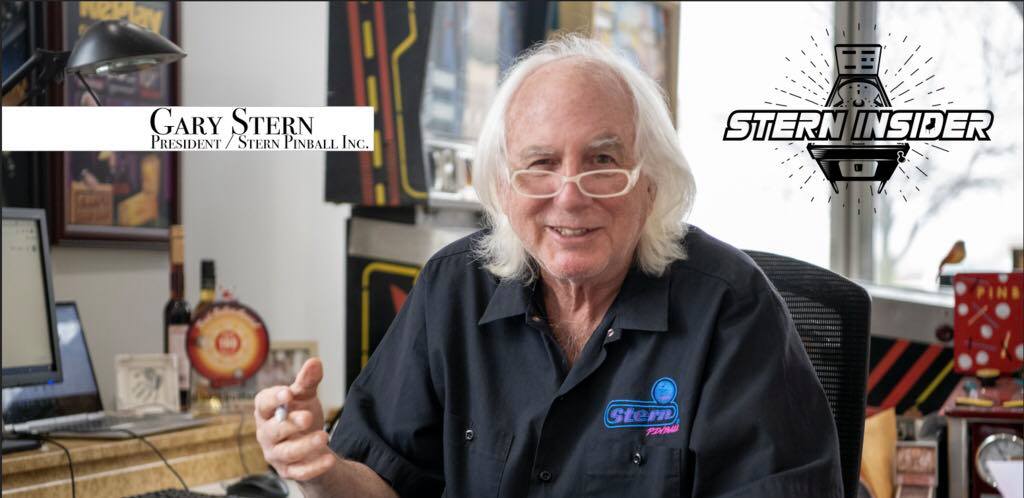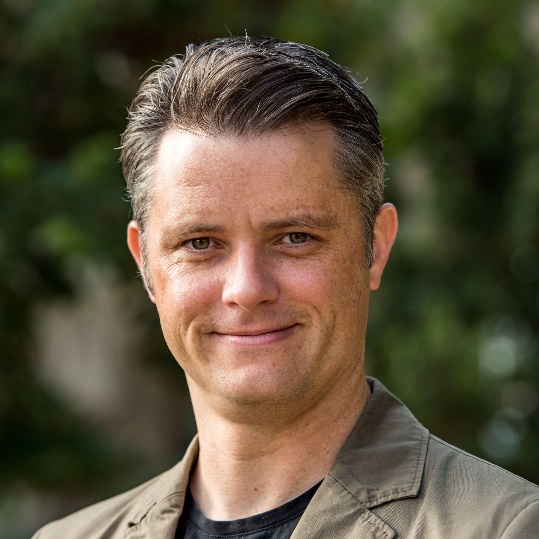 Motor City Comic-Con:
Check out these incredible pictures featuring actors Gaten Matarazzo (Stranger Things), John Barrowman (Dr. Who), and Patrick Renna (The Sandlot) courtesy of official Stern dealer Pascaretti Enterprises from this year's 2021 Motor City Comic-Con!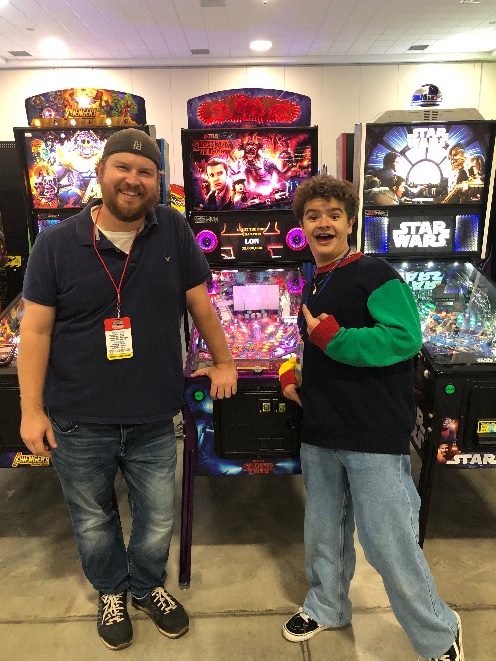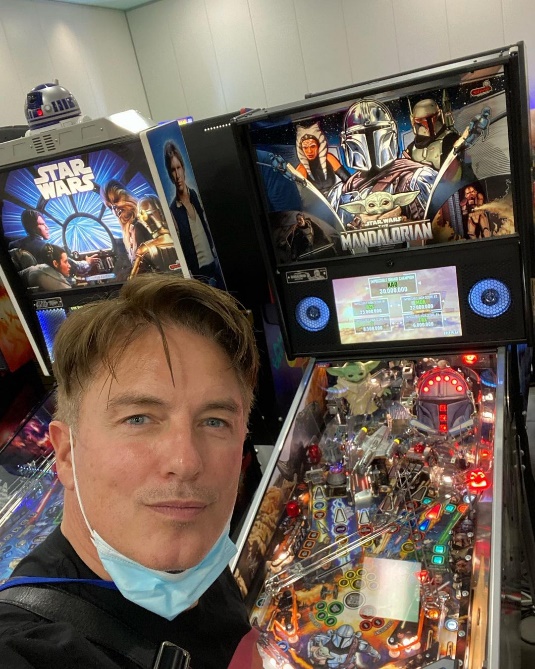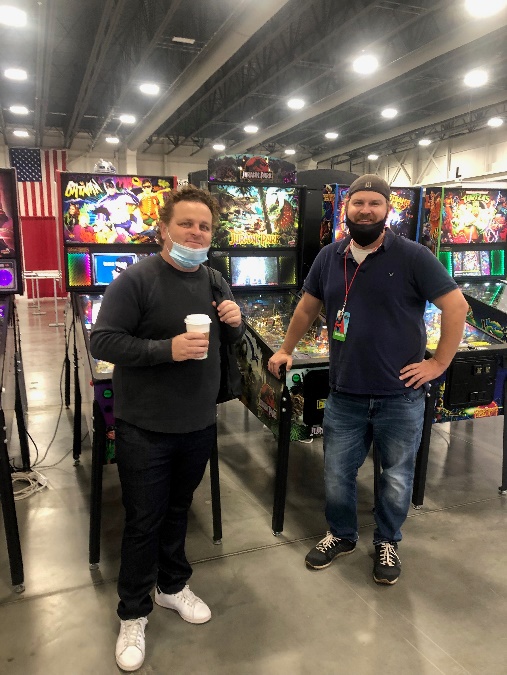 Status of Code:
We are continuously working to update and improve software for our machines.  There are always code updates and bug fixes in various stages of development; we will release them upon update completion.  If you would like to join our mailing list for code updates, please send an e-mail to Code.Updates@sternpinball.com.  If you do encounter any bugs please feel free to provide information to bug.report@sternpinball.com.
Godzilla – For all Godzilla owners, please update your game to the latest code (v0.80) released last month.
The Mandalorian – For all The Mandalorian owners, please update your game to the latest code (v0.98).
Stern Pinball Enhances Service Department:
Stern Pinball has announced the hiring of Adam Spreadbury in the role of Technical Support Engineer.  Stern added Adam to strengthen its Service Department as pinball sales continue to grow at a rapid pace.  Here's the official press release of this announcement. Please join us in welcoming Adam to the Stern team!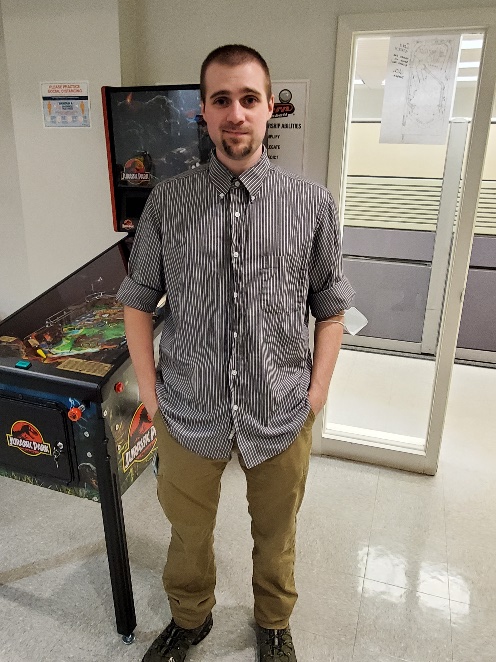 Stern Pinball Enhances Sales and Marketing Department:
Stern Pinball has announced the hiring of Tylor Carson in the role of Director of Location Entertainment.  Stern added Tylor to strengthen and grow the global location-based entertainment market.  Here's the official press release of this announcement. Please join us in welcoming Tylor to the Stern team!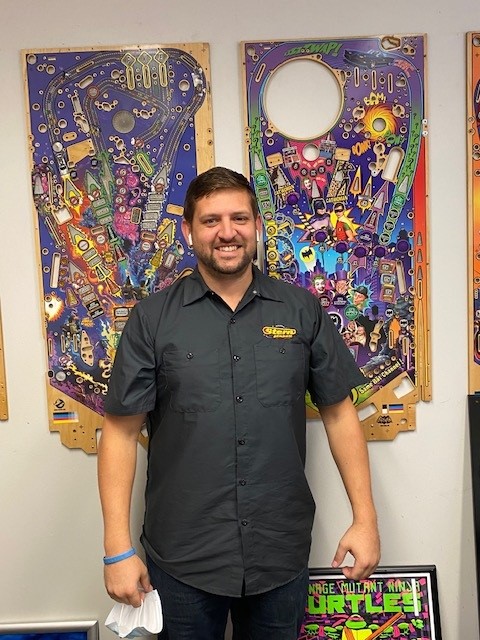 Accessories:
Check out our Stern Shop for all accessories, collectibles, clothing and more including this month's featured item, the new fall merch line!  Free domestic shipping on orders of $50 or more on all Stern merchandise.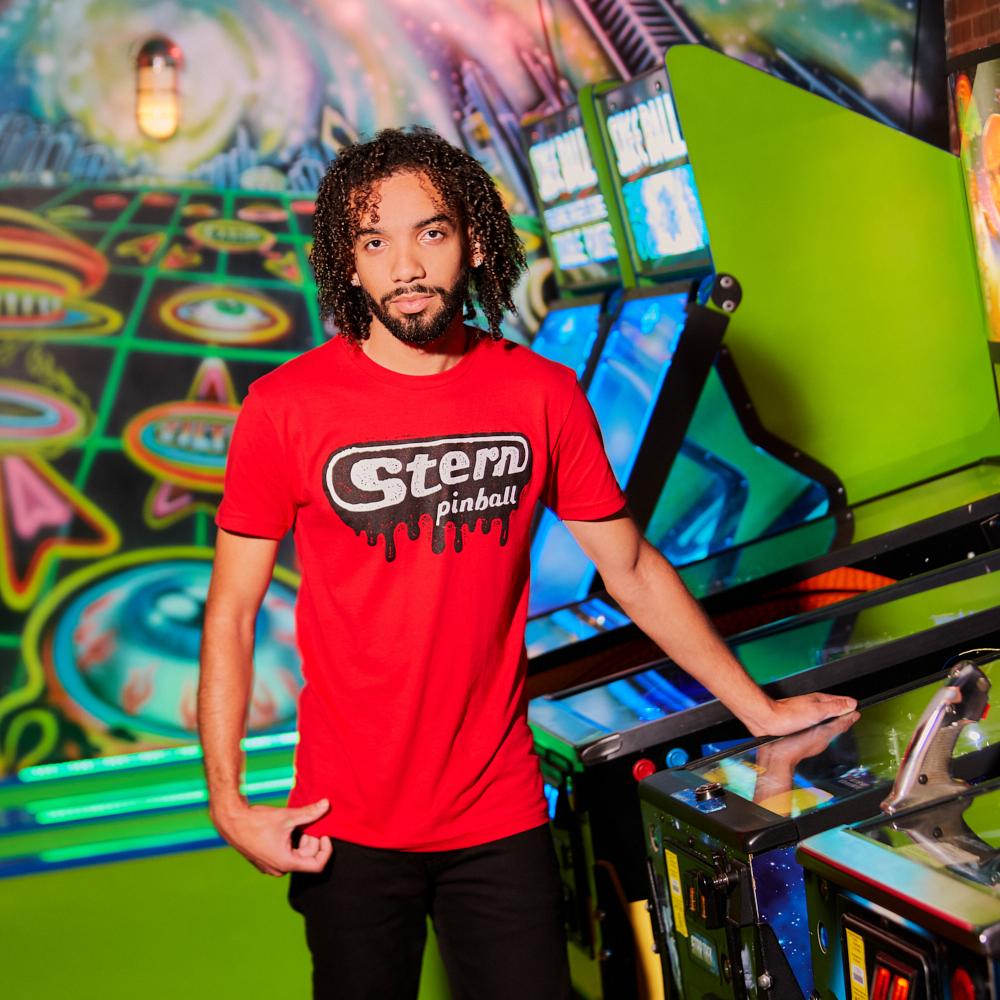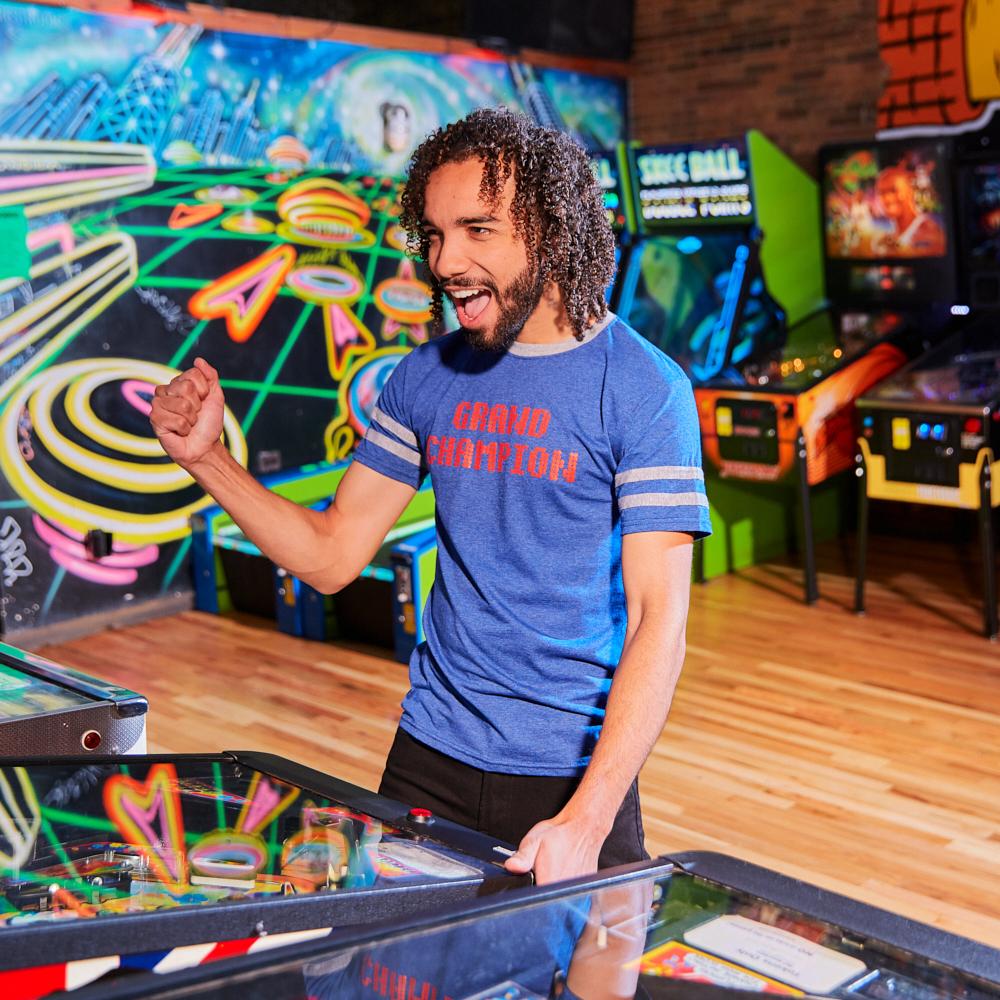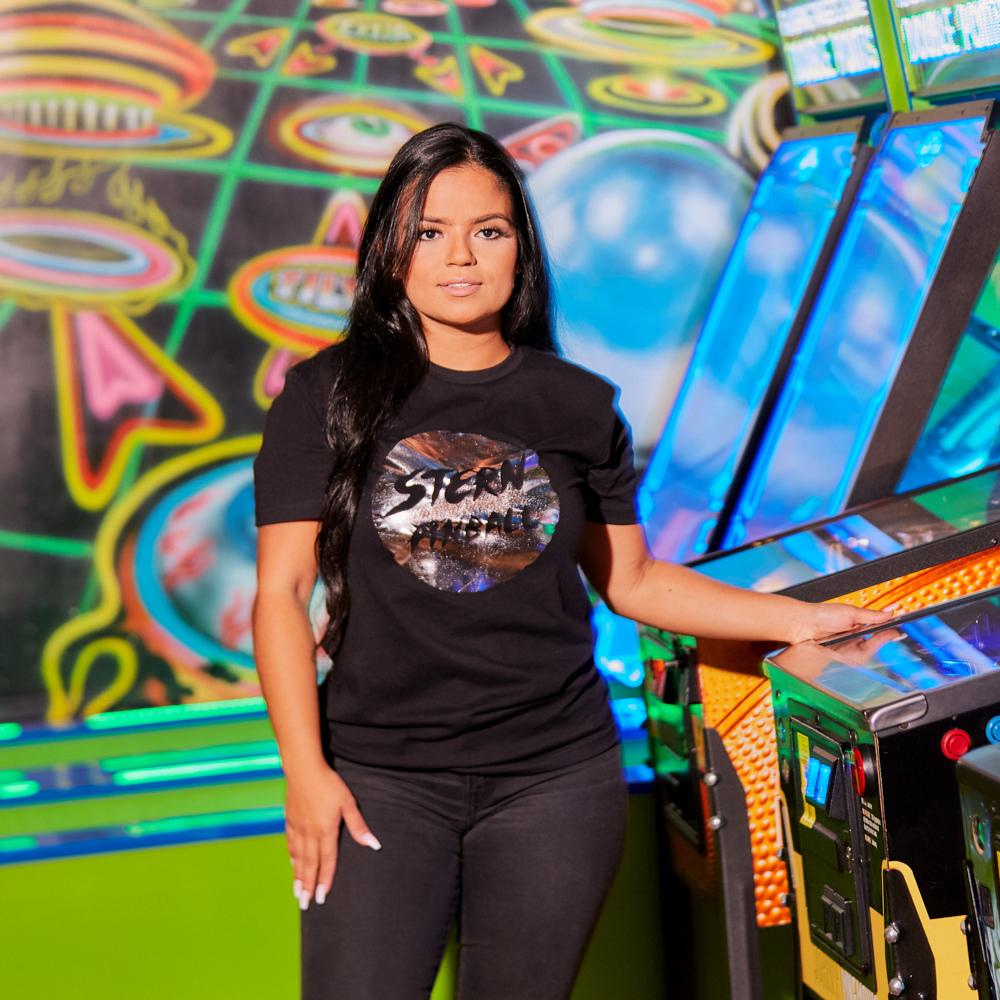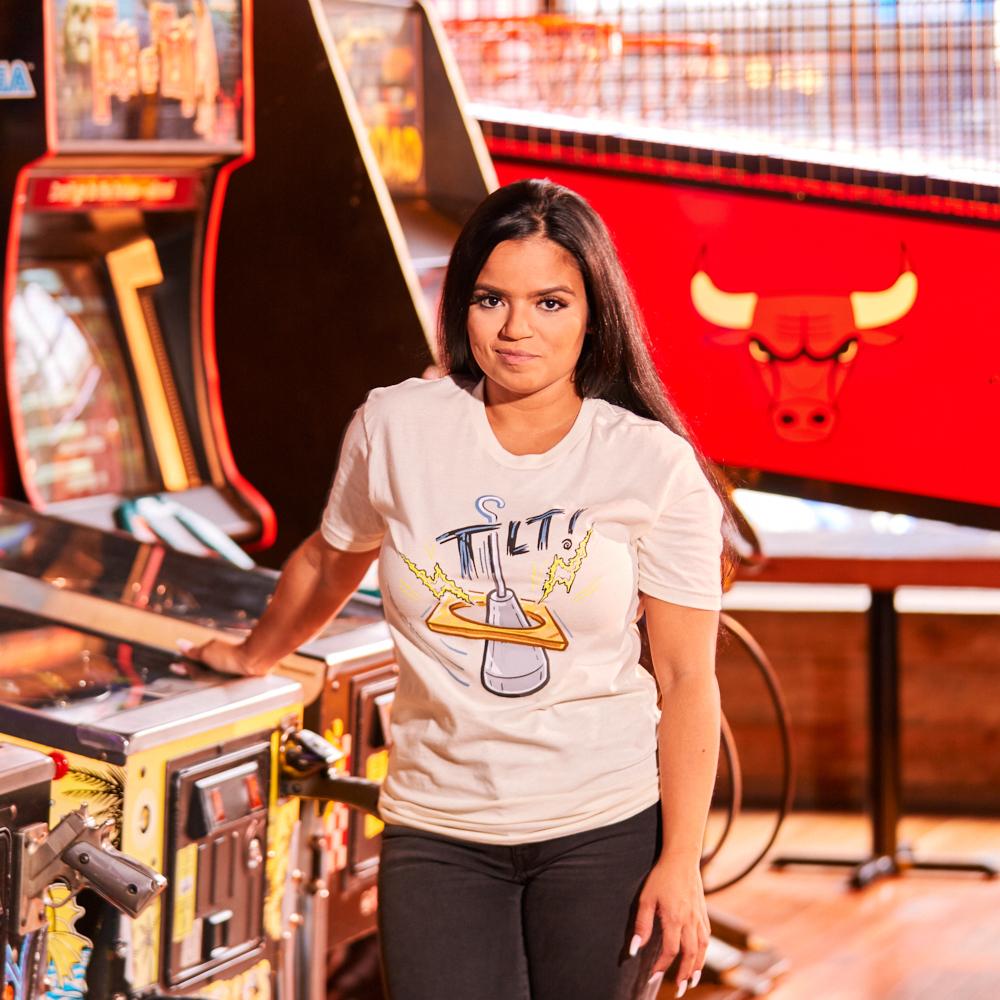 Stern Pinball accessories are also available to purchase from your local authorized dealer – https://sternpinball.com/find-a-dealer/